by Eliana Corbari
The works of art we present today do not have wings. The first is an image from a museum in Los Angeles – the city of Angels. Built on the shores of the Pacific Ocean by Christian missionaries in what is now the state of California, Los Angeles was originally named after the Queen of all Angels, namely, the Virgin Mary. Its full Spanish name was Nuestra Señora la Reina de los Ángeles (Our Lady Queen of all the Angels), of which only the ending has remained.
Earlier this week, on the 1st of December, the world remembered the plight of those infected with HIV and Aids. Los Angeles is also the city where medics diagnosed the first cases of the Human Immunodeficiency Virus (HIV), at the beginning of the '80s. Los Angeles, commonly referred to as L.A., is now the second largest city in the USA, and is home to many different cultures, religions, and languages. L.A. is also home to the star-making creative industries of Hollywood, to many artists – and to the University of California, Los Angeles (UCLA)'s Fowler Museum. It is from an exhibition there that our first angelic vision comes today.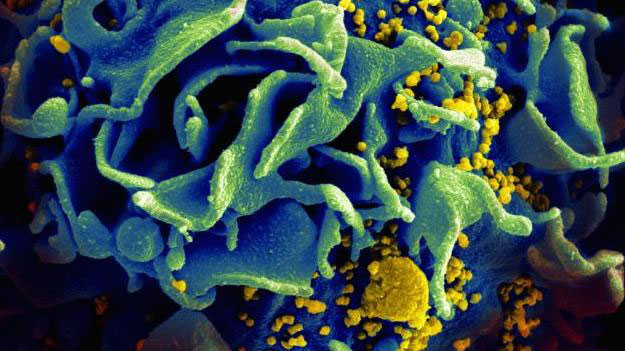 Looking like a stylised rose, this could almost be a surrealist painting. But, it is, in point of fact, a photograph. What is it a photo of? Before revealing the answer, we would like to show two more images that could easily be mistaken for paintings.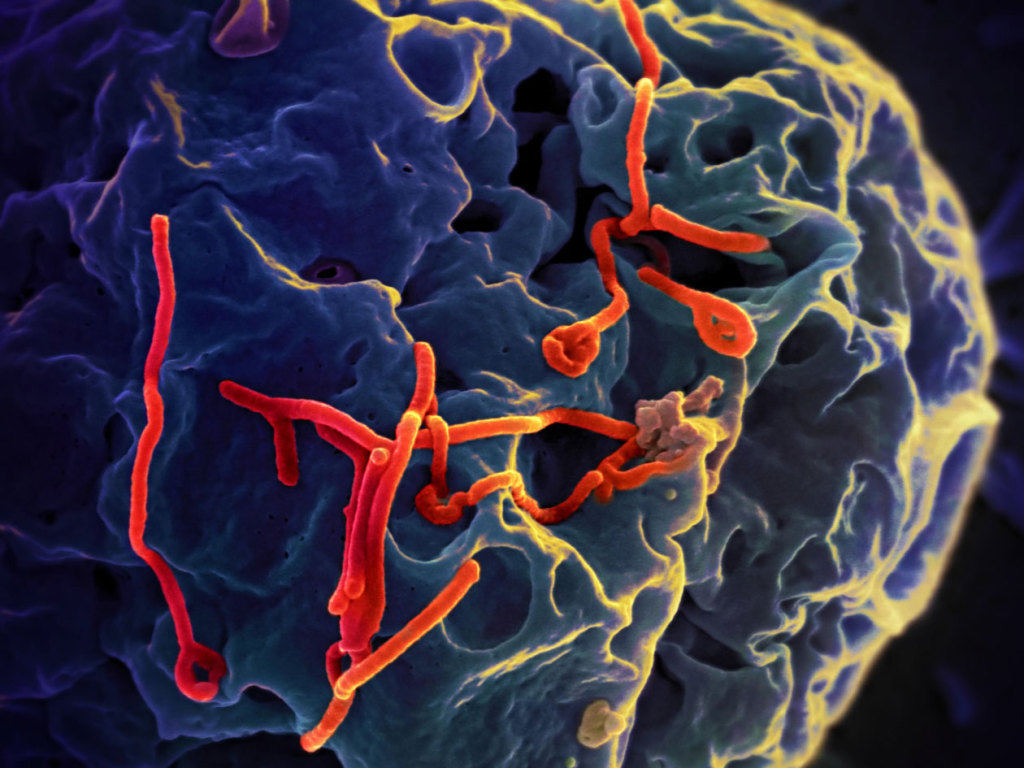 The two photographs above look like works of art, but, as far as we know, they have only appeared in medical journals before. Similar to these images was the artwork Damien Hirst, the acclaimed British artist, exhibited at the White Cube gallery in London in 2007. This exhibition, entitled Beyond Belief, challenged our interpretation of what art was and showed up the illusory distinctions between medical science, religion, and art; it brought to our attention the realities of life, death, and man's hopes for healing, if not for immortality – as indeed does most of Hirst's work. And so the exhibition that included a diamond-encrusted skull also showed beautiful images of cancer cells.
The 'angelic' visions above are not of cancer cells, but magnified representations of deadly viruses. The first two are of HIV on the surface of white blood cells, while the third is of a replicating Ebola virus. . Does knowing they are potentially deadly make them any less beautiful? When seen close-up, thanks to the wonders of modern scientific instruments, they show unimaginable beauty and complexity. Yet the dreadful reality is, when they go untreated, they are like angels of death.
This is dedicated to all those who, like guardian angels, work to care for and support human beings affected by a deadly virus.
This post is also available in: Italian