As the years pass, the great Hollywood icons slip away and leave their legacy of film and recording treasures. One such who broke the mould and blazed a trail for her race and her talent is marvellously and gloriously still with us. Dantemag finds the legend that is Rita Moreno very much alive, in mind and body, and still bursting with energy and ideas.
by Susanne Ramirez de Arellano
And let the music play
As long as there's a song to sing
And I will stay younger than spring.
(Rita Moreno at the SAG Awards)
From the first moment you hear her voice, velvety and warm like an Ella Fitzgerald song, you feel at ease. You feel like you are talking to someone you have known a long time. Someone you can talk to about this and that. Someone familiar. You are pleasantly surprised to find that the voice belongs to the fabulous Puerto Rican actress, singer and entertainer – Rita Moreno.
You know her as the Anita of West Side Story, the Latin Elizabeth Taylor, the only Hispanic to win an Oscar, Grammy, Tony and Emmy, and who recently was honoured with the Screen Actors Guild "Lifetime Achievement Award". A woman who, at 82, is still going strong and has just announced that she will be participating in a pilot with the comedian of the moment: Amy Poehler.
Notwithstanding all the awards, what you love to discover is that, wrapped in that voice of Rita Moreno, is still Puerto Rico's  daughter, Rosita Dolores Alverio. The one that was born in Humacao and saw the first years of her life elapse in a pink ice-cream-coloured house in Juncos, with spiky agave plants adorned with egg shells on every leaf outside. Where her grandfather Justino taught her to dance.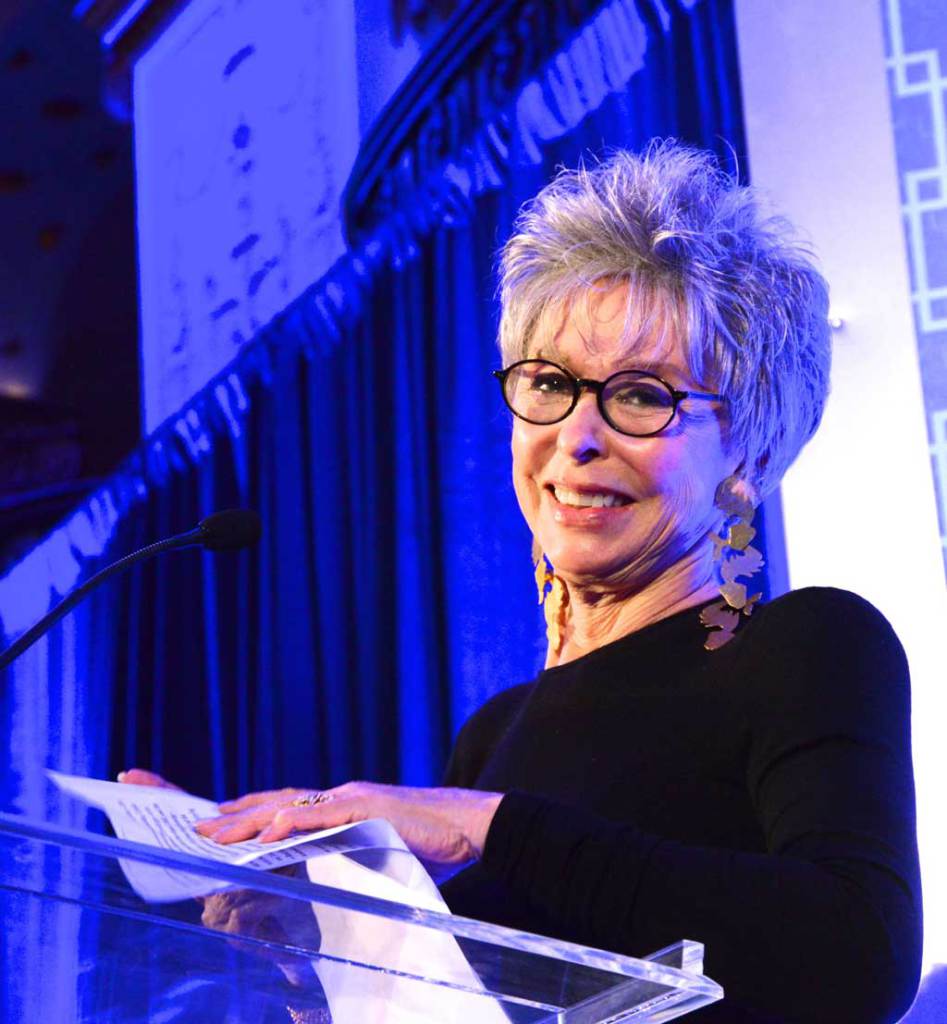 Rosita Dolores Alverio left her beloved Juncos when she was five years old. It was 1936 and her mother, Rosa María Marcano, had the courage to divorce her husband and strive for a better life for her and her daughter.
"My story is really her story, in the sense that she was the one that started all of this. Long before Puerto Ricans began to come to America, she travelled alone on a ship, without being able to speak a word of English. She was a young, courageous woman. When she'd learned a bit of English and had saved enough money, she again got on that ship to Puerto Rico and brought me to America. She wanted a better life for her little girl."
Moreno says that it was her mother's tenacity that gave her the strength to treasure her dream of becoming an actress and reach for the stars. "She was an exceptional woman, exceptional. Imagine working in a sweat shop, not knowing a word of English. Sure, that happened to a lot of women, but I lived it firsthand because she was my 'mami' – looking for work and ways to make money, and working extra hours."
Perseverance. That is her mother's legacy and the word that defines Rita Moreno. She carries it in her DNA. And that is what she clung to during those initial years in Hollywood, when she fought to break through the barriers of racism and sexism to arrive at the pinnacle of her profession, the only Latina woman to occupy that position.
She won an Oscar with her powerful portrayal of Anita in West Side Story, the first time she played a Hispanic woman, a Puerto Rican.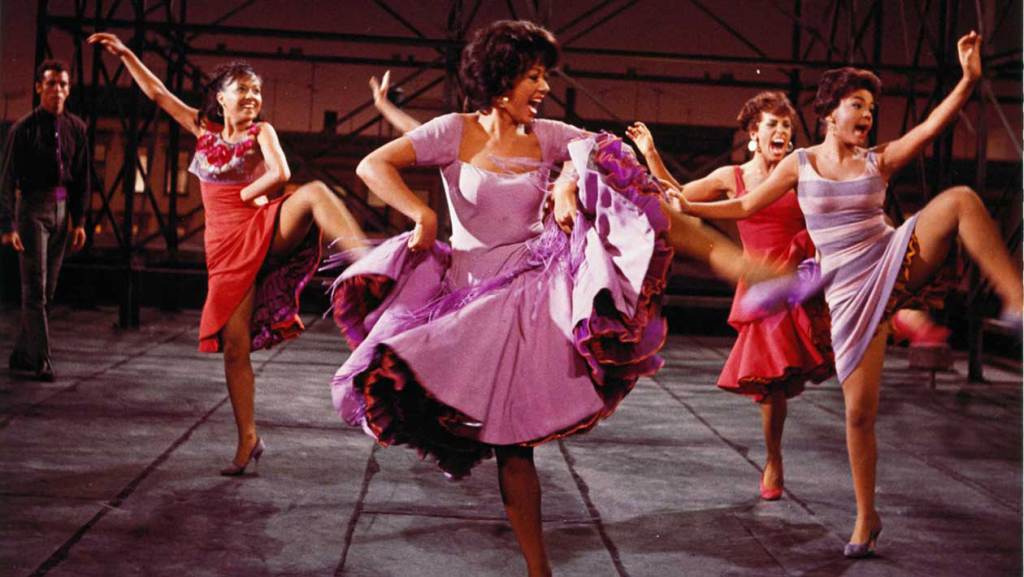 What would West Side Story be like if it opened on Broadway today?
"It would be very different. To begin with, we would not say 'Dear Officer Crupsky, krup you. We would sing 'Dear Officer Crupsky, f..k you!'. It would be more avant-garde, edgier. When you watch the film now, you realise how innocent it was. And all the Puerto Ricans would not be  one colour. And the Jets wouldn't all be white. It would be more realistic. I hope they don't try to film a sequel, because it wouldn't work. Squeals never work. And of course the music will live forever. And the dances and choreography are nothing short of brilliant. And its innocence has its charm."
I ask her if the situation for Latinos in Hollywood has got better or worse.
"It's gotten better. Ricardo Montalban used to say – the door is ajar. Since he said that, it has gotten even better than that. I still think it's ajar. It's not open enough. I think Latinos should be able to play all kinds of roles. It shouldn't be limited. You still see in casting run-downs 'Susy Smith lawyer – John Bonds doctor – and Dolores Castro, Hispanic'. It's their attempt – and it's a good one – to use more Hispanic and Black actors. So – you have to give them credit for trying. It's not good enough, though. Not yet."
In the song "America" in "West Side Story" Anita sings "once an immigrant, always an immigrant."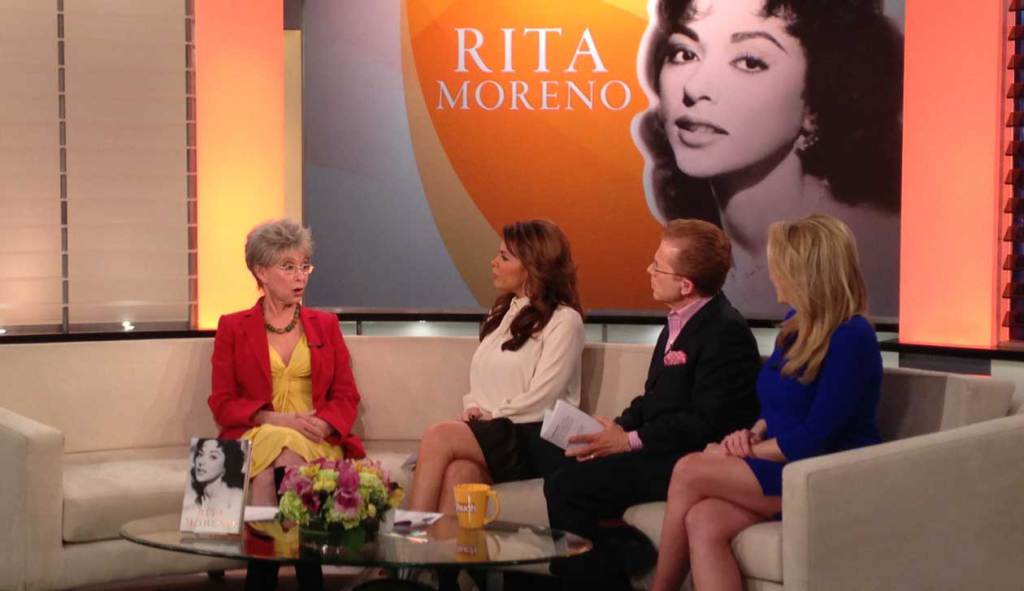 "Yes. Because that's the way we're perceived.  That doesn't mean that is what we are necessarily, but that's how we're perceived. I don't think enough Americans think that Latinos, not just Puerto Ricans, but Latinos, have professions and have intellect. They think of us as the Jennifer Lopez's, you know, performers and sports figures – that kind of thing. I think that kind of cliché and stereotype still exist. So I have a double whammy because I'm not only a Puerto Rican, but an actress. My God, she can actually finish a sentence. It's still a very ingrained cliché in peoples' heads.  It's just how people think."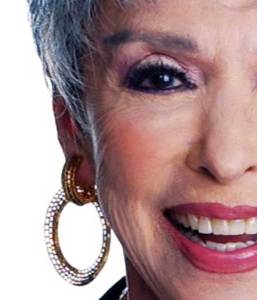 Rita Moreno says her greatest achievement is to still be here. And what would she say to a young Rita? "Education, education, education! Because there's no guarantee you'll become a star. Period. You have to have a good enough education that'll give you a skill that you can make some decent money with. And I'm not talking about dishwashing and I'm not talking about cleaning somebody's house. Listen, I don't criticise anybody's work, but if you have ambitions, you have to have some kind of work that will pay you well enough to help pay for those things that will make your life better and perhaps more successful. You have to have money to pay for your dream. Nowadays you really need that diploma. To be brave and courageous to go follow your dream."
Rita Moreno never thought she would win an Oscar. Never. She was sure Judy Garland would win that night. Such was her shock that when she went to the stage to get the golden statue, she could hardly speak. "I can't believe it," she said. "I'll leave you with that". If she could relive that moment, what would Rita say?
"On behalf of every person of Hispanic descent, I accept this award with pride and humility. Long Live Puerto Rico." That is the great Rita Moreno.