Dantemag editor Massimo Gava catches up with a screen star of the seventies and finds that responding truthfully to personal tragedy can lead to a new meaning in life and that more people than ever are being touched in a deep and an inspiring way by this beautiful and campaigning force of nature.
By Massimo Gava
"After Gina Lollobrigida, Sophia Loren, Silvana Mangano, here comes Dalila Di Lazzaro" said Andy Warhol when he announced she was to star opposite Joe Dallesandro in his movie "Flesh for Frankenstein". What can you say after an introduction like that? Well, what about, "For Dalila there's much more to life than just stardom"
As she herself has said, she was never that ambitious to want to pursue her career on both sides of the Atlantic because her priority in life lay elsewhere.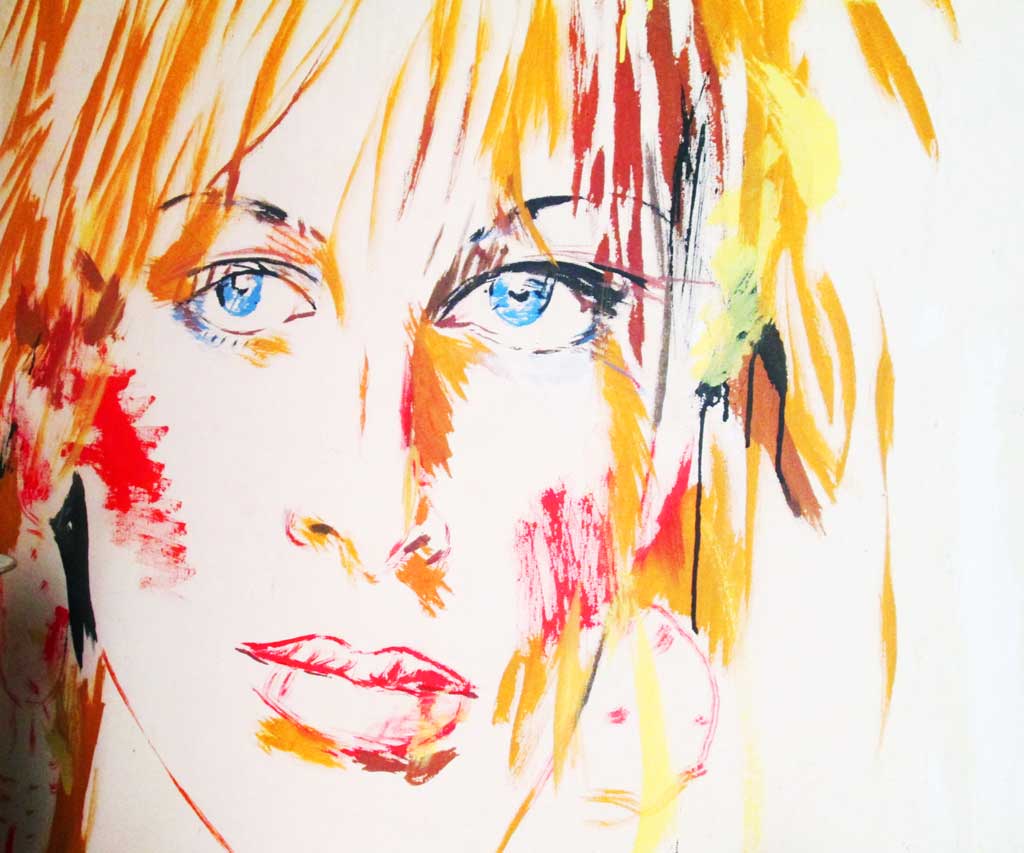 Blessed with striking natural good looks Dalila started modelling purely by chance, just as a way to gain independence from her family. Raised by a strict mother and a policeman father in Udine, the capital of Friuli, a region in the north east of Italy, Dalila was forced into a shotgun marriage at the age of fifteen. Her first priority was her son Christian and she did not want him to be affected by the constant changes involved in the life of a model so she worked to keep a perfect balance between her role as a single mother after the break up of her marriage and her job as a top model and then later as an actress.
"Despite all my success, life has been very hard on me," she tells me. " It has given me so much satisfaction, times I could never dream of , but also lots of painful moments I also could never have imagined." A veil of sadness comes over her beautiful eyes. The memory of her only son killed in a car accident at the age of twenty-two is not an easy thing for any parent to go through. "He was on his way home, in the passenger seat of a friend 's car, waiting at a traffic lights just around the corner from our house in Rome when from nowhere a car hit them and then just drove off. Luckily the other guys survived but Christian died instantly as the impact happened on his side", she pauses as she remembers but then she picks herself up again and tells me that no matter what since that date in 1991, not a day has gone by when she has not felt his presence. A few years later she decided to write about her experience in her first book called, "L'Angelo della Mia Vita" (The Angel of My Life). The cathartic experience of writing the book, dedicated to her son , has helped the actress start another life. The book was a huge publishing success, which encouraged her to go on to write five more best sellers, her latest being "Una Donna Lo Sa" (A Woman Knows Best).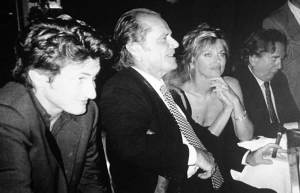 Some years have passed but she is more beautiful than ever because her classy charm is still all there. She is blessed with an aura that I have found in very few people I have come across and it can only be connected to who Dalila is. After I have been introduced to her cat and friendly dog, who is recovering from an operation in one eye, we sit down in her apartment in Milan and start to go down memory lane. She is happy to tell me about how she began her career as a model and how once called in for a casting at Cinecittà, the legendary director, Federico Fellini, stopped her on her way in and remarked to his assistant "Look at this extraordinary face", then addressing me with, "But dear girl you're too skinny, you need to eat more pasta, pasta, pasta, put some weight on!" and then he moved on. Of course we know Fellini's taste in women – voluptuous Anita Ekberg in "La Dolce Vita" is a prime example. "But I did eat a lot of pasta" says Dalila, laughing. "Only, I never managed to put on any weight, no matter how much I ate, plus the fact I'm tall didn't help". A few years later and Dalila was signed up by Carlo Ponti, Sophia Loren's late husband, who, together with Warhol, was producing his "Flesh For Frankenstein", mentioned above.
"What was Warhol like?", I asked her
"He was a strange character", she says with a smile. "In the movie "Frankenstein", as it became known as, I'm supposed to be the perfect woman put together from bits chopped off from other girls. I was just at the beginning of my career and I was sharing a flat in Rome with a girlfriend of mine. One day I got a call from Warhol's assistant asking for me, of course I thought it was one of my friends playing a joke on me, like we used to do to each other, so replying politely in my broken English I teased them back and hung up. This went on and on for a few times till the assistant finally convinced me it was for real and so I agreed to meet Andy in Rome and the rest is history".
"But tell me what he was like?", I try again.
"As I said he was a strange character, with a soft nasal voice, never looked at you directly in the eyes when he talked to you. I only saw him animated when he was around rich people. Initially I didn't understand what that weird yellow hair was all about, it was only later I found out it was a wig. But everything in those days was strange cos it was a completely new world for me. I remembered we were shooting with director Paul Morrissey and as I turned around I saw Andy talking with David Bowie or Mick Jagger, but it was the 70s and I was right at the start of my career and I felt privileged to be there cos everything in those days was exciting"
Jack Nicholson told her to stay in America while Alain Delon wanted her to stay in Paris but she had only one thing on her mind, to make sure her son, Christian, had a normal life in Italy, close to her family and away from the world of show business. Paradoxically, had she stayed in the USA she would now have been able to adopt a child, like many single parent stars at the time, which she wanted to do after the tragedy of her son, but Italy has some ancient law prohibiting single people from adopting .
"Of course I could have gone outside Italy to adopt but I'm an Italian citizen and I want to do it in Italy for the people who can't afford to go abroad – are they any less good as parents because they can't afford it? If some antiquated law is not letting this happen then we must get it changed", she tells me adamantly. " Why do we have to deprive lonely children of a parent's affection just because some archaic way of thinking stipulates they should be adopted by a father and a mother? How many people, in different circumstances, are forced to raise children on their own? I'll do everything in my power to raise awareness of how stupid this system is!" And indeed she has been on television and talked frankly on this subject. But this is not the only cause dear to her heart. She also feels very strongly about what is known as chronic pain syndrome. "In Italy this condition is not recognised and it occurs not only in adults but in children, too" Apparently, she tells me, that four out of ten children suffer from various types of chronic pain, so she has linked up with a hospital medical team, willing to invest in research into this area.
When La Di Lazzaro talks about an issue so close to her, her beauty is overwhelming – she speaks directly from her heart, no following a script here. "I guess it's about when 'a woman knows best', right?" I ask her, referring to her latest book .
"Yes" she smiles. "Why is that then?", I ask. "Women are more sensitive than men, their radar is directly linked up to their heart, that's why we know."
"So what 's the next battle then?" I ask, almost intoxicated by her energy. "Next? I'm going to take on the banks and how they take advantage of people and their savings, selling them toxic products" she answers and you can be quite sure she will make a lot of noise about that.
" I've always felt more like an artist rather than just an actress" she confides in me. That is easy to believe because she has that spirit of nature that enables her to constantly reinvent herself and be successful at everything she tries her hand at.
It is not difficult to be impressed by this courageous woman who has lived her life with determination and pride and you can understand why her books have become best sellers. It has nothing to do with the fact she was unquestionably a leading personality during the 70s and 80s since most of her readers were not even born then. No, they have got to love her through her books and the good causes she has championed.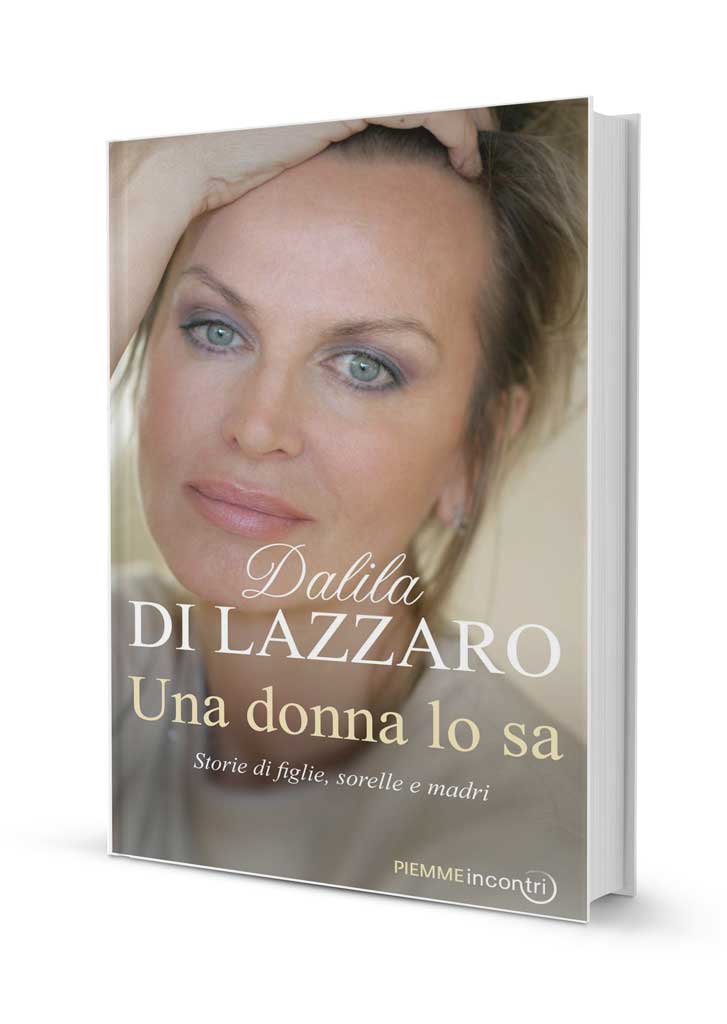 Di Lazzaro is nowadays a living legend precisely because she has had the courage to share with her followers the stories of her life and has fearlessly stated her opinions. It is with great pride she tells me, "If my books can help any woman in any way, then I've achieved my goal" and then she hides behind a modest smile.
When Andy Warhol wanted the stunningly good-looking Di Lazzaro to play the part of the perfect woman in his movie, pairing her with those Hollywood legends, I don't know if he ever saw what I am seeing now but I can safely say that Dalila is completely justified in claiming a woman knows best because she is not afraid of being true to herself and that is what makes Dalila Di Lazzaro, at the age of 61, more beautiful than ever and an inspiration to any woman willing to follow in her footsteps.