As the centrepiece of this issue's theme of luxury and opulence, Massimo Gava talks about how the best Italian crafts can help define both.
What do you think this is: "Luxury or opulence?" asked Paolo Quagliotto, one of the best Italian jewellery designers, showing me a ring.
"Not sure," I replied. "I think it is a bit borderline," looking at the piece that cost a mere 350,000 euros.
Luxury or opulence? Take the two words' semantics. "Opulence" is a noun derived from Latin, "opulentia". The definitive Oxford English Dictionary (and the Cambridge equivalent) gives a definition of "great wealth and luxuriousness". While the word "luxury" is also from Latin, "luxus," it means pomp, splendour or a state of great comfort and elegance, especially when involving great expense.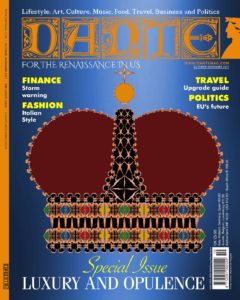 While these sound similar, there are some differences.
Take the example of some American stars who adopt children from different ethnic groups all over the world. Is this a case of luxury or opulence? Maybe for some people it is a luxury these days to be able to afford children at all, let alone adopting some unprivileged ones coming from the poorest countries on earth. A noble aim? It is possible to be a bit sceptical, considering that some stars see it as part of their business to lecture people constantly on what they do in their lives. Anyway, we are not here to gossip or to analyse what goes on behind a photo shoot.
Mind you, some other offspring of wealthy parents seem to not be able to get enough of showing off their excessive belongings. YouTube and Instagram star Rashed Saif Belhasa, 15, is just one of many rich kids you can find splashing their cash in an endless litany on social media. It helps to have a father like Saif Ahmed Belhasa, a Dubai construction billionaire who was happy to buy Rashed a Ferrari. A real one, not a toy. The car is covered in a Louis Vuitton print and costs about $300,000 – all very well, but Rashed can't legally drive yet. Opulence?
This kind of wealth is not only concentrated in the lands of the Arab Emirates. Singapore, for instance, has the 7th highest pro-capita in the world: 1 in 30 of its inhabitants is a millionaire. This wealth has inspired products like a cocktail for $26,000. (The Pangea club's drink has gold-flecked Hennessey brandy, vintage Krug and a diamond by Mouawad.) What do you think that is?
Beside these excesses of extravagant and opulent behaviour, the word "luxury" has more of a down-to-earth meaning.
"Luxury must be comfortable, otherwise it is not luxury," as Coco Chanel once said.
But how comfortable you are in your own life depends very much on many factors. As we showed in our "Food For Thought" column, nowadays the word "luxury" is something that has a much wider meaning and not necessarily associated with great expense. Personal experience and lifestyles might change what the word means. Just think about the necessity of clean drinking water or having food on the table. These are real luxuries in some parts of the world.
It is difficult not to associate images of luxury with something we desire, something we dream about. Cars, homes and the fashion industry all sell dreams. Ralph Lauren said: "I don't design clothes – I design dreams." So let's dream on!
When it comes to fashion and design, the Italian style is unique and recognised all over the world. So because DANTE is the only international magazine with an Italian soul, we want to get deep, deep, into that soul of passion, inventiveness and pure talent.
So, away from the main street labels that everybody can afford, let's delve into items strictly related to uniqueness, quality and above all, novelty.
A maharajah friend of mine, who doesn't want to be named, once told me, the true luxury is only and entirely made by hand.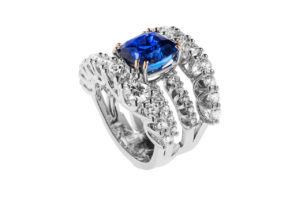 No question about it, why would you want to wear what everybody else wears? That's mass market. "Luxury" can be more ephemerally identified with different things in fashion and design, including frivolity and superficiality. It is consequentially associated with the world of excesses. While it has created opulence for some, let's not forget that others are struggling. The luxury I'm talking about here is based on an historic tradition that is or was about to disappear, and dedicated craft work needed to produce that authentic and exclusive product is a rare feature.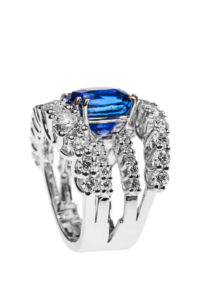 To return to the beginning, we start with a gem made by a jewellery designer based in northern Italy near Treviso, Paolo Quagliotto.
This ring is made of white gold with natural blue sapphire. It is not heated or treated, just one of the rarest D diamonds. It was made exclusively for one of his clients. His studio does tradition with a twist. Paolo's best marketing comes from word of mouth.
Is that luxury or opulence? (see the pictures). It all depends on the way you wear it, I suppose, but here we are venturing into personal choices, and the perception of style varies from one person to the next.
From one kind of spark to another, here we have an object that will not only lighten your room but also serenade you with the most amazing sound effects.
Maestro Fabio Fornasier comes from a family of glass-blowing artists in Murano, near Venice. Where else to go for the best glass?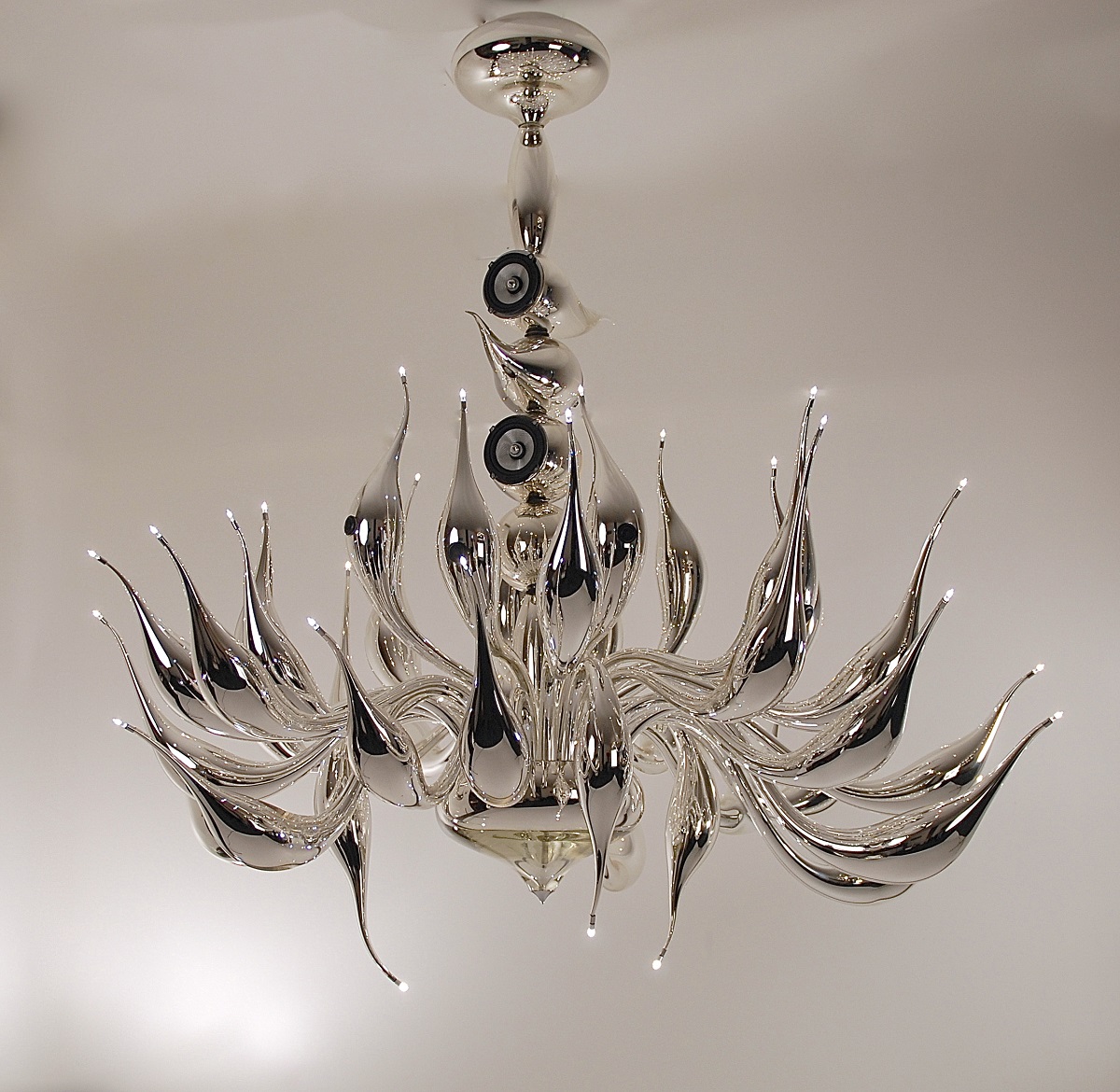 There is no need to list his many international achievements and awards which seem somewhat irrelevant when you see the magnificence of his hand-made chandeliers.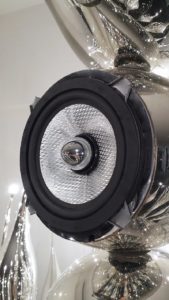 As one of the few people to have had the privilege of seeing him working in his studio, I am mesmerised. He combines ancient techniques with cutting-edge technology to make the world's only chandeliers with speakers. They can deliver as much as 200 watts so that you can clearly hear the sound of music from above. Everything is entirely made of glass in this amazing piece of art and design, 2.20 metres square, with a wireless connection that works perfectly with any mobile phone and gadget you want to plug in. The price starts at 150.000 euros for the standard model but varies with custom-made work . Maestro Fornasier himself will install it, wherever in the world you are.

Tradition and rarity also combine in the work that ceramic artist Paolo Polloniato makes in Nove, a place between Venice and Vicenza.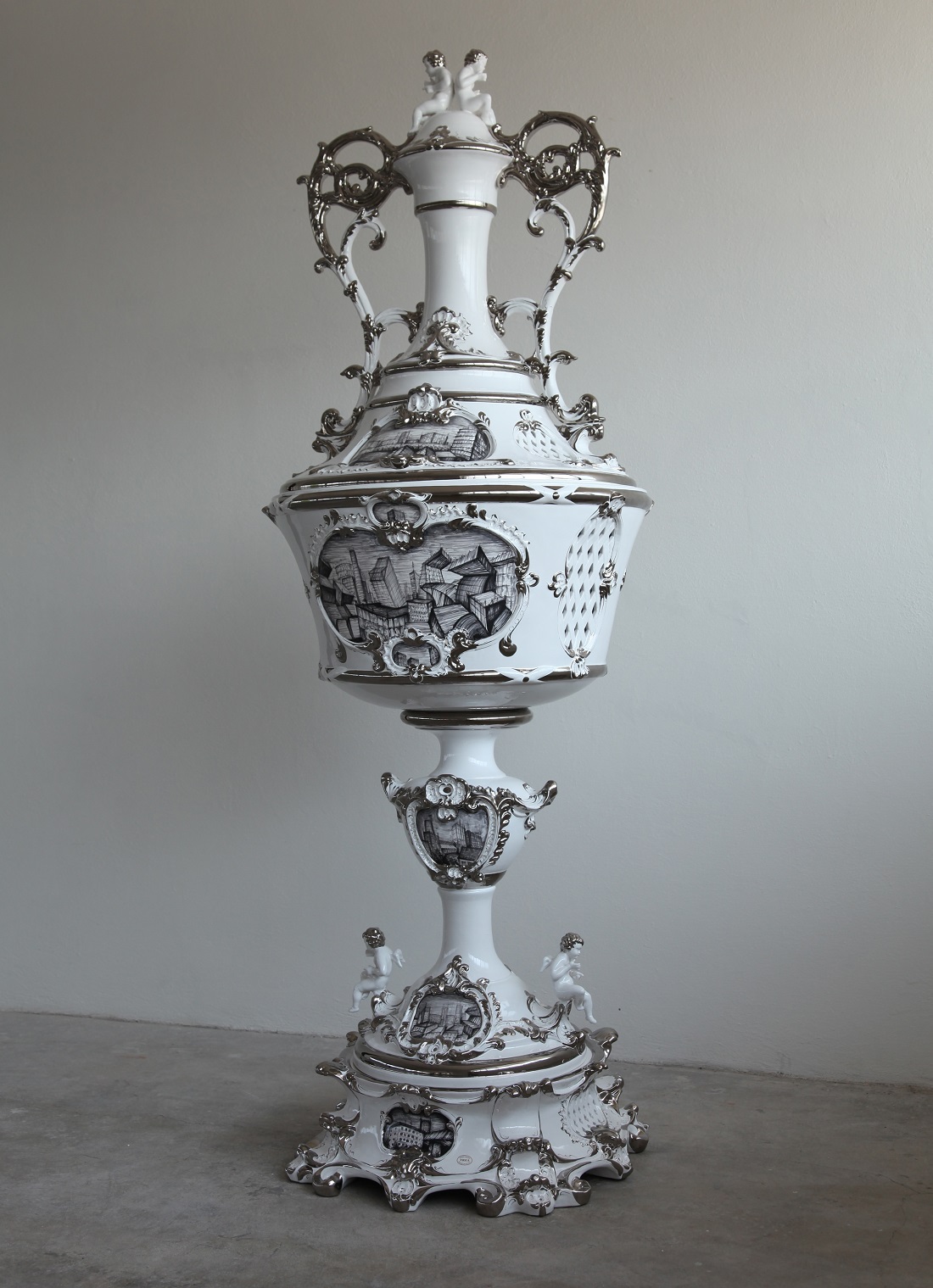 In this part of Italy, many pottery makers developed traditions in the 16th century to impress their guests and dignitaries would entertain in the many Palladian villas scattered around the area. Ceramics were bought not only by Venetian nobles but also Popes and the most important European courts. The area still attracts collectors from all over the world looking for the best Italian handcrafted ceramic art.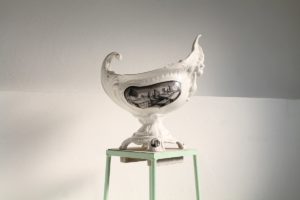 Born in 1979, Paolo is the last in a line of eight generations of ceramists, painters, sculptors and modellers. He studied at the Accademia delle Belle Arti in Venice, and had the idea of rediscovering old work with classic moulds that had been in his family for hundreds of years and made available only to him. To these he was adding his contemporary artistic twist. Widely exhibited throughout Italy, France and the rest of Europe, his work has been acclaimed for adding a new dimension to the family business and creating a universal appeal for lovers of classical and modern art.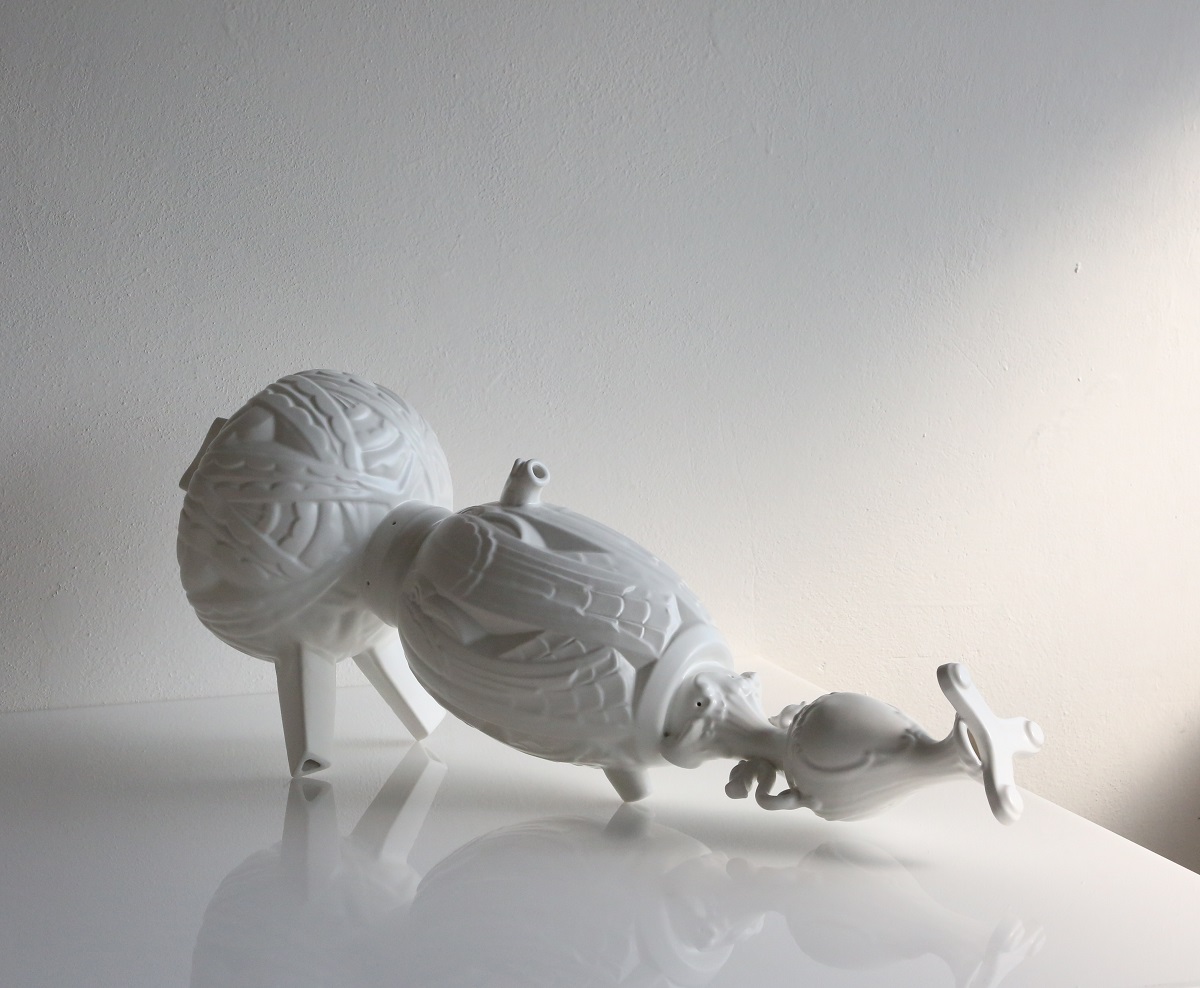 His most recent work has been a series of ceramic tanks that are part of series. He doesn't want to say much about these, because they are a work in progress but let's publish the image and leave it at that.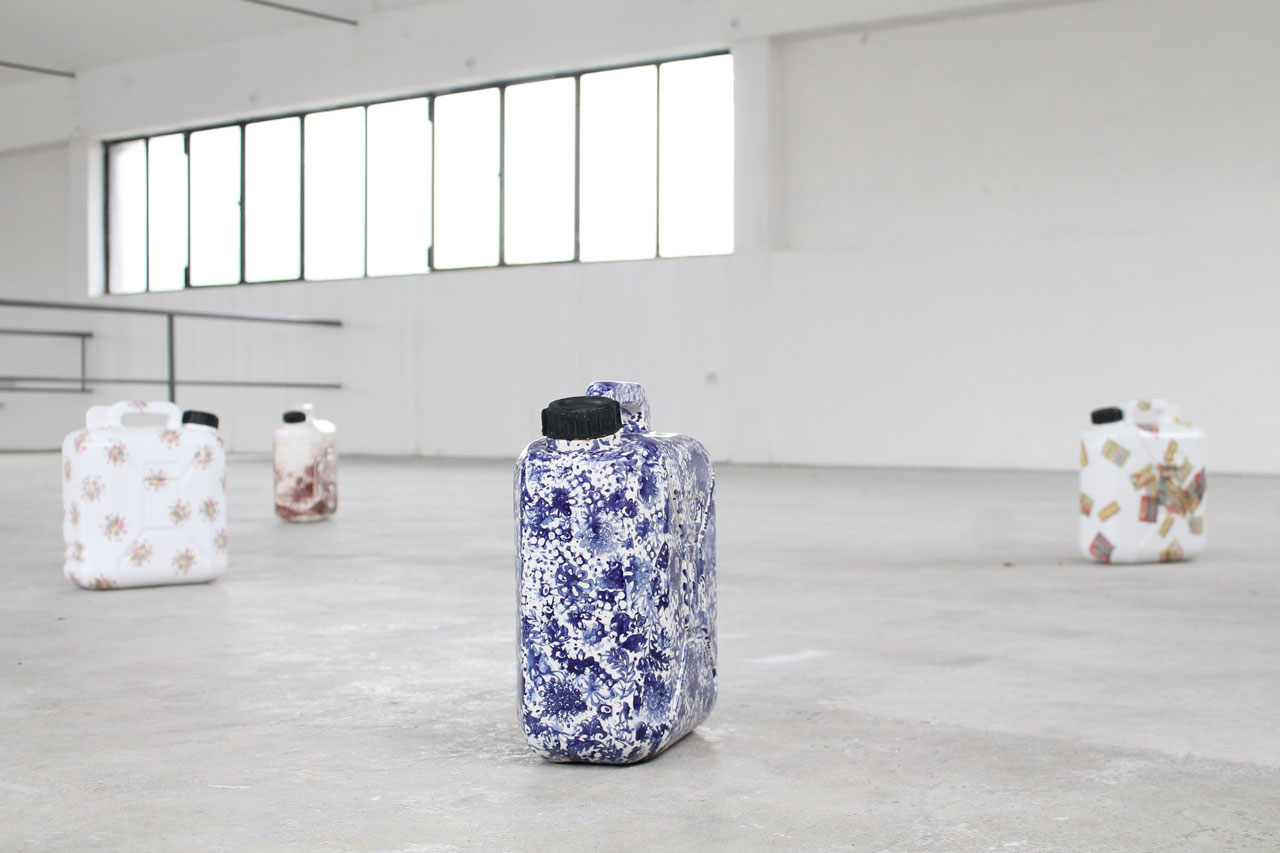 Not far from this area known for ceramics, I go north towards the Prosecco hills, with the words ringing in my ears after an English newspaper columnist  ignorantly attacked the wine whereupon his editors were forced to distance themselves from the "very personal opinion."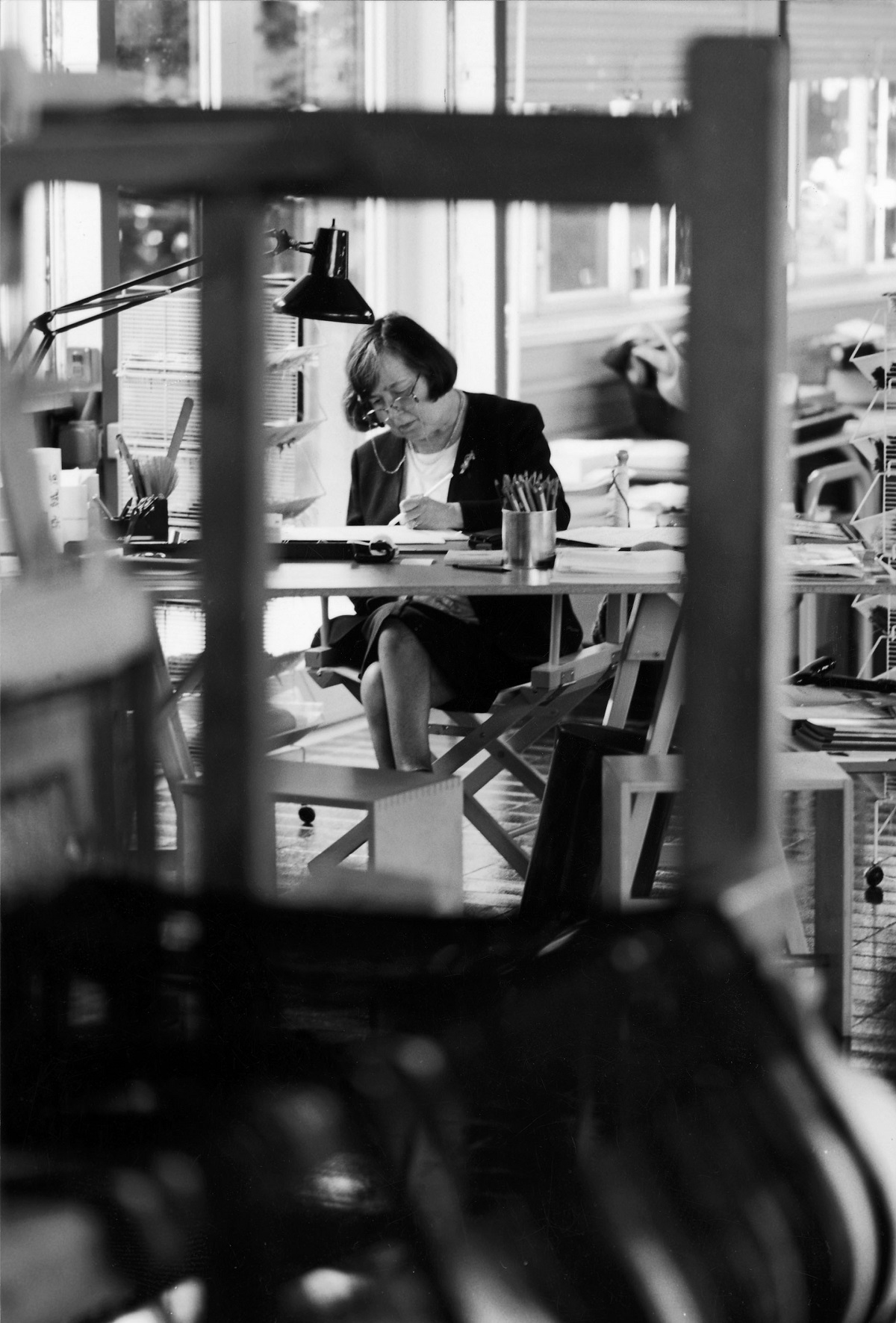 It is time to meet an 88-year-old lady, aptly as bubbly as Prosecco. Renata Bonfanti has been fulfilling the dreams of architects and homemakers for years. She was born into a Venetian family and although she contracted polio at a young age, it never stopped her passion and drive.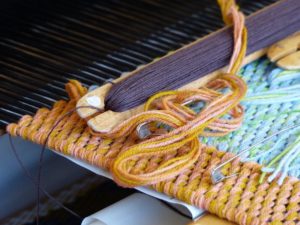 As a child she was always attracted to fabrics and made her first "weaving machine" on a wooden box, adding nails and using a big needle to make her first arazzo (tapestry).
Renata studied also at the Accademia Delle Belle Arti in Venice, and then pursued further education in Norway because she wanted to learn a technique she eventually incorporated in her own work that reflects her unique style. Retuning to Italy, she developed her workshop where she employs six skilled ladies who weave carpets entirely by hand. They work only for architects or interior designers who want a specific look to complete their work. While Renata's work has been sold and recognised all over the world, she refuses to rest on her laurels, still designing new patterns and making the colour choices.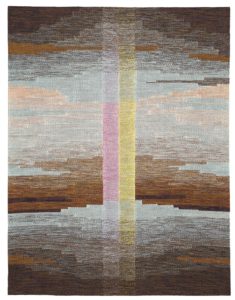 "You see," she explains to me, "The difference between an Iranian carpet and mine is that the Iranian follows with nodes a specific image and defined colours. In mine you have to select the colours carefully and material matching those, even before you start weaving with the shuttle to achieve the final result."
The proposed carpet has to be designed, then made and envisaged as if in situ from the start. It is all about creating what effect could work well with, for instance, the table and chair that will stand above it. Or designing to enhance a particular effect in a room or office, wherever it may be. Pricing is difficult to quantify because each article is a unique piece. The cost varies depending on the length and width and the time of work for that particular pattern.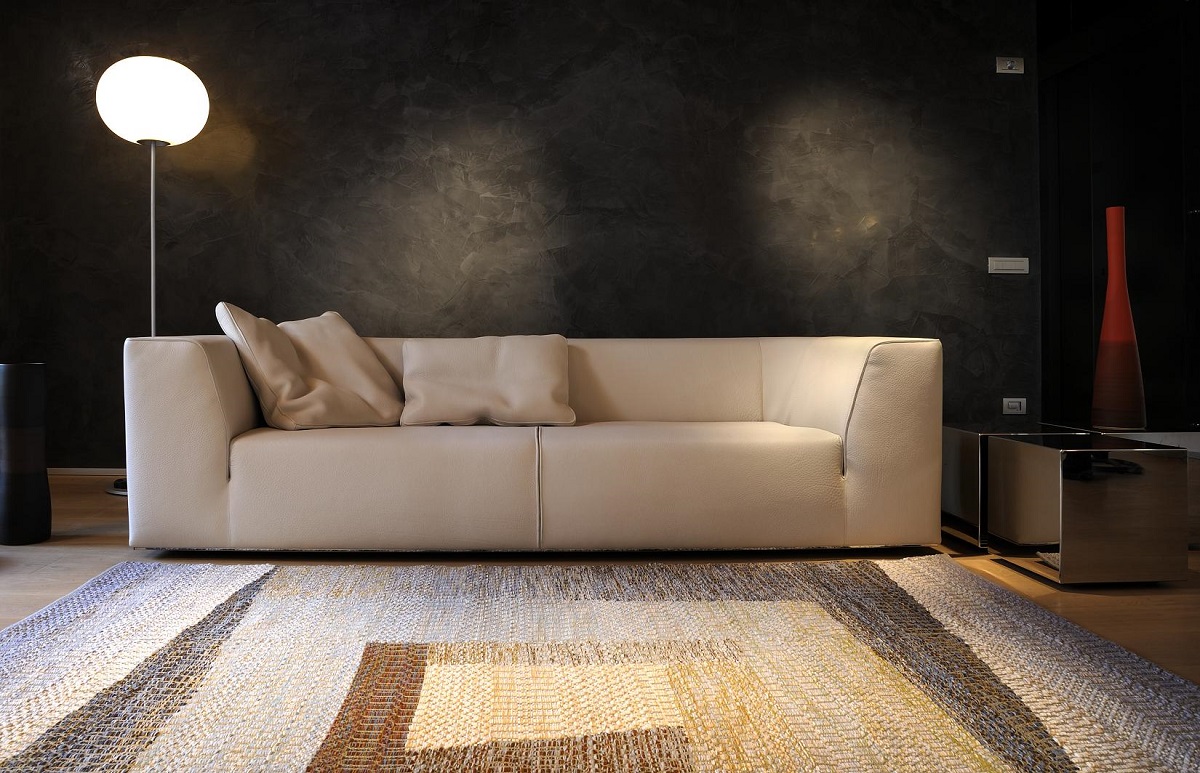 Italian craft looks like it is having a comeback – or maybe it has never gone away and only kept as the best secret of the few.
"But it has always been at the forefront of innovation and new ideas," Luca Bonato tells me. He creates stunningly unusual objects with his brother Giorgio. His project called Ad Memoriam boldly confronts both religion and the fear of death. It is incredible what they have been able to do – creating urns that contain the remains of your beloved.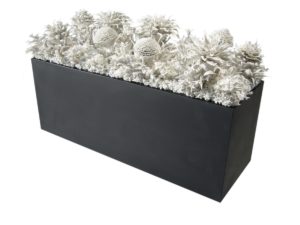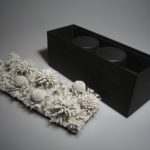 "The concept came to me," Luca says, "When I was thinking that I would love to have a place in my house where I can keep my father and mother so I can say 'hi' to them every day, instead of knowing they are in damp dark place in a cemetery." He teamed up with different artists and designed the urns displayed in front of me, in materials from marble to gold.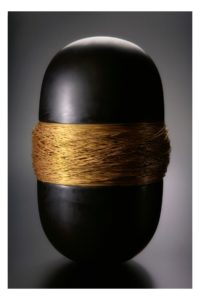 At first glance you look at them purely as an object of art because they are so beautiful and can enhance the style of your own house. It is only when you know what they contain that you might get a bit taken aback. But what Luca says makes sense both logically and sentimentally. His words have found resonance in the U.S. and Japan, so far the main markets for the Bonato brothers.
The cost of the urns varies from 25,000 euros up to 75,000 or more if diamonds and gold are used. How can you quantify this in the world of excesses we are living in – how much is it worth to be with a loved person or pet who is no longer around? Difficult to say!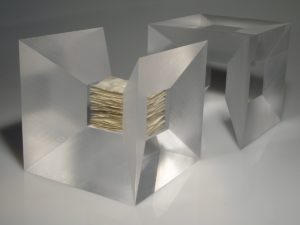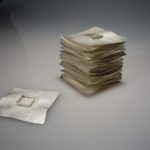 Like it is difficult to say how much you may be willing to pay for a shirt. But think of a figure and then read on because you may be surprised.
Mario Gerlin has taken Italian tradition of shirt-making to the top international level from his factory that employs 40 women. His clients include the Sultan of Brunei, former Russian President Medvedev, and Hollywood names such as Sean Penn, Michael Douglas and Brad Pitt.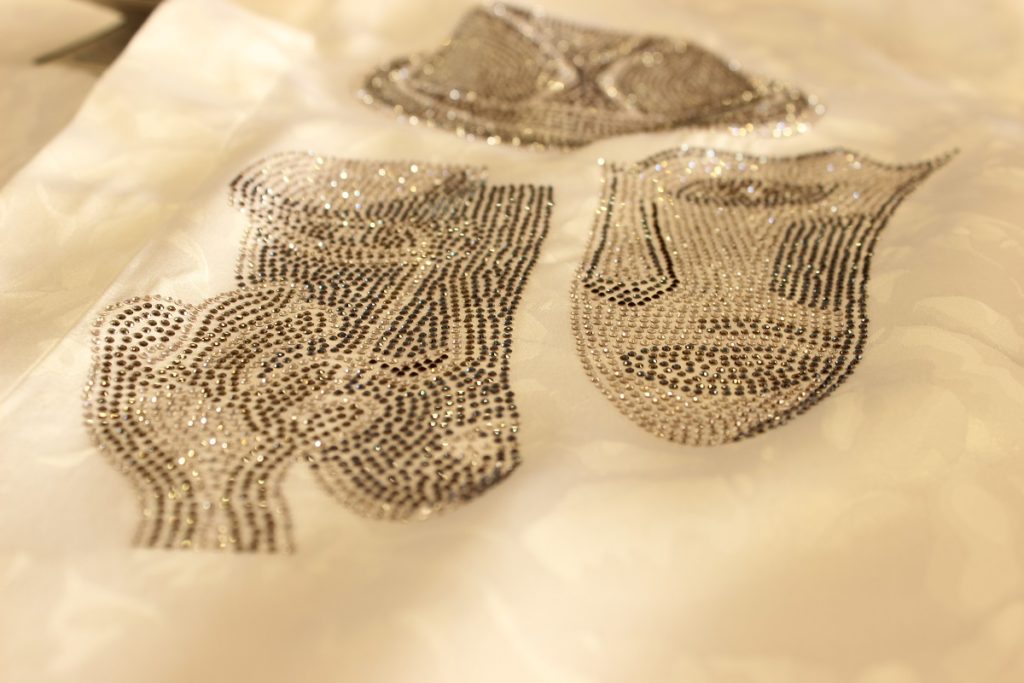 For generations, his family has been producing top-quality fabric for the global market, but when the last economic crisis arrived, Mario decided that if he wanted his business to thrive, he had to keep control of the final product. Always passionate about shirt-making, he started the entire process himself, targeting people who can afford to pay for a unique product with a unique design produced in a unique way.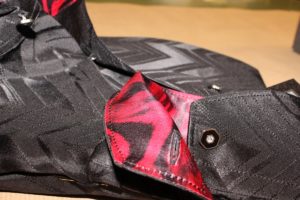 He is involved from the initial designing concept of the fabric to the perfect stitching his specialised staff members achieve. Mario sells only to top boutiques in London, Paris, Moscow, Hong Kong, Shanghai and other exclusive places such as the Hotel Bellagio in Las Vegas.
"Quality always pays back," he said. The boutique staff record the client's measurement and fabric choice, passing this directly to his factory in Valdobbiadene (the Prosecco area again) where the shirts are custom made and shipped back. Mario has a profound knowledge of the product and uses only the best materials, such as Sea-Island cotton, only produced in Egypt, and 5A silk.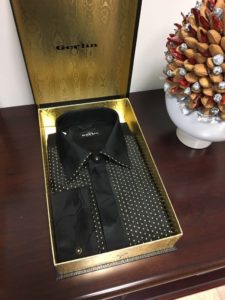 Of course the design varies considerably, but the most expensive shirt had 16-carat diamonds for buttons and was included in a real crocodile-skin box. A client intended it as a present for somebody he obviously wanted to impress. It cost 120,000 euros and was delivered by private jet to make sure it was received safely.
Opulence or luxury? What do you think? But do get in touch if the 120,000 euros (about $140,000 or £100,000) did not beat your wildest estimate.
Sometimes an original idea can move away from exclusivity and become so successful that gets adopted for the mass market. This is very much the case for Andrea Padovan, a 38-year-old fashion designer, after he returned from Russia having seen propaganda shirts made with the face of President Putin. This led to more off-the-wall thoughts. Why not print Putin's face on a pair of shoes?
Yuck! I could not hide my dismay. "Or how about having you own face stamped on your own shoes?," he asked. While this definitely beat the first idea, I don't know about you, but I struggle already facing myself in the mirror every morning. Do I want to have a reminder every time I look down at my feet?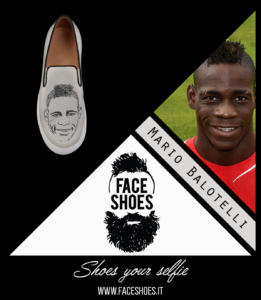 These ideas proved popular with Andrea's brand Face Shoes. He patented the wacky idea and marketed it to Italian soccer players, reaching all the way to the top players of the Champions' League. Suddenly it doesn't seem so wacky, just common business sense. This works very well for sports fans all over the world too, besotted with the suggestion that they might be able to perform on the field like their idols, if only because they have their face on their feet. If life was all so simple! Now Andrea is in talks with top companies that have other big athletes under contract.
He has further refined the idea by working closely with the Milan Polytechnic. It has created a 3D scanner that copies the human foot, taking all the right measurements, and is able to customise your shoes in the way you want. Then you can choose from a range of 30,000 combinations available for styles, colours and face you want printed. This can be selected in the shop, on an iPad or phone. When you have made all the choices you take a look at how it comes on the screen. Once you have agreed. you just need to pay and then your order gets delivered to your door, wherever in the world, within 30 days.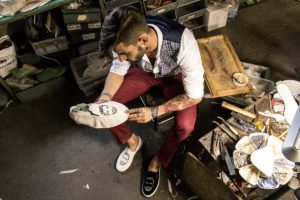 The product is entirely made in Italy, he assures me, because he has made a deal with factories in the Marche region, where many of the best international brands are made, so he can guarantee quality and perfect results. The margin of error is minimal because after the measurement scan in the 50 shops soon to open around the world you will be able to try a basic model of your type to see if it fits properly. The cost of the whole operation is 350 euros plus tax and postal charges.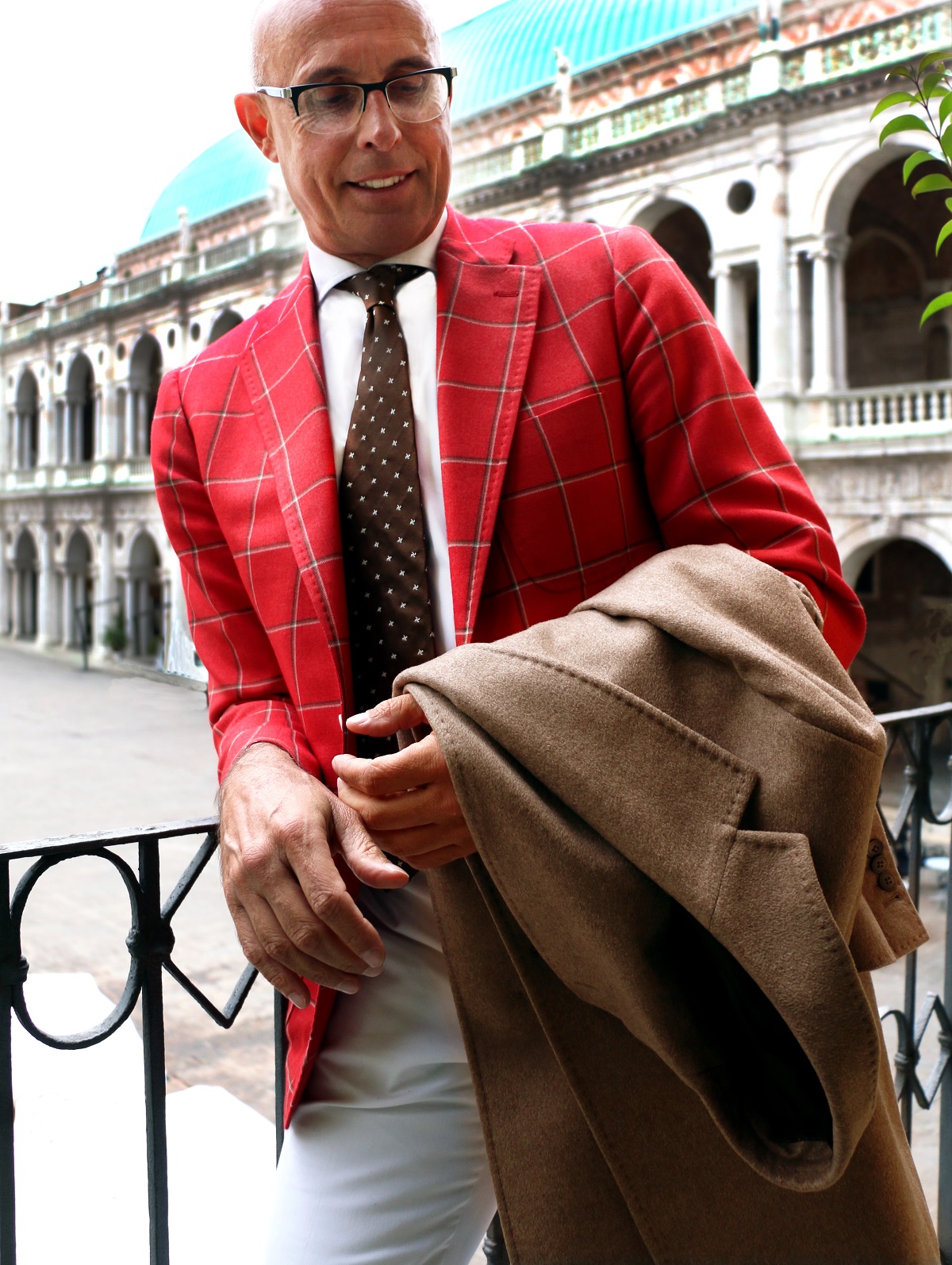 Do the words "taste" and "elegance" still have much of a meaning these days? Or are they being edged out by the most opulent and narcissistic behaviour? – This is me thinking aloud because I am struggling to come to terms with realities of certain situations. In this hell of opulence I believed that elegance need to be noticed, not excessively displayed. I guess, in a DANTE way, I need a Virgil who can take me out of this inferno. Alberto Vedelago comes to my rescue as my mind is cracking up.
He has written a book titled Return Ticket to Suit and Tie where he explains the concept of elegance.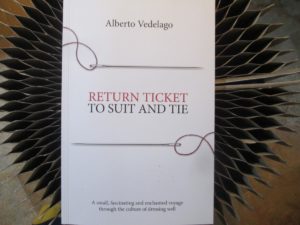 Listening to Alberto talking about Italian style is almost like hearing a philosopher because he does not teach what to wear but shows how to be aware and comfortable in your own clothes. Alberto's clients are literally pampered in selecting the most sophisticated fabrics available in the world. He also gets deep into their personality so that he can match their expectations. He is a mix between personal stylist, personal shopper and personal tailor. In this way you cease to be the passive costumer making choices based on suggestions planted indirectly into your psyche. Instead you can take full control of what you wear as if you are choosing a second skin.
How did we come to this?
"I believe we are all unique," Alberto replies with his unusual charm. After directing the market globally for many fashion brands, he realised that the customer was not given the attention he or she deserved, even when paying a high price. At the same time, the consumer often had little respect or understanding of the amount of work that went into that piece of garment he or she bought, no interest for whom was making it and the impact that the production had on the environment. "Intensive cotton crops are one of the most polluting factors for the environment," he stresses. "All of this started to create some level of dissatisfaction in me. I thought that there must be a way to reverse it." He tried to explain this concept to the people he worked with, but attention to the consumer was often sacrificed in the rush to get the product ready to be displayed in the shop and beat the competition.
"So after a 30-year career, I decided to make a change and started Academya. The name is after a place I am fond of in Venice, and 'm-y' is a little personal twist. I began to go around the world, talking about elegance and the Italian style."
So what is the meaning of elegance for Alberto?
"It is the mirror of our personality, the first real business card," he says. We have as little as seven seconds to make an impression.
He then goes into details of the difference between a suit made for mass consumption and one he cuts in Venice, using 180 processes to arrive at the final product. It fits you like a glove, because that's the way it should be.
The search for the right fabric goes from the best cashmere and silk, up to Guanaco, the most expensive fabric on earth that comes from a type of camelid native to South America. The price is four times more expensive that the top quality Kashmir, just to give an idea.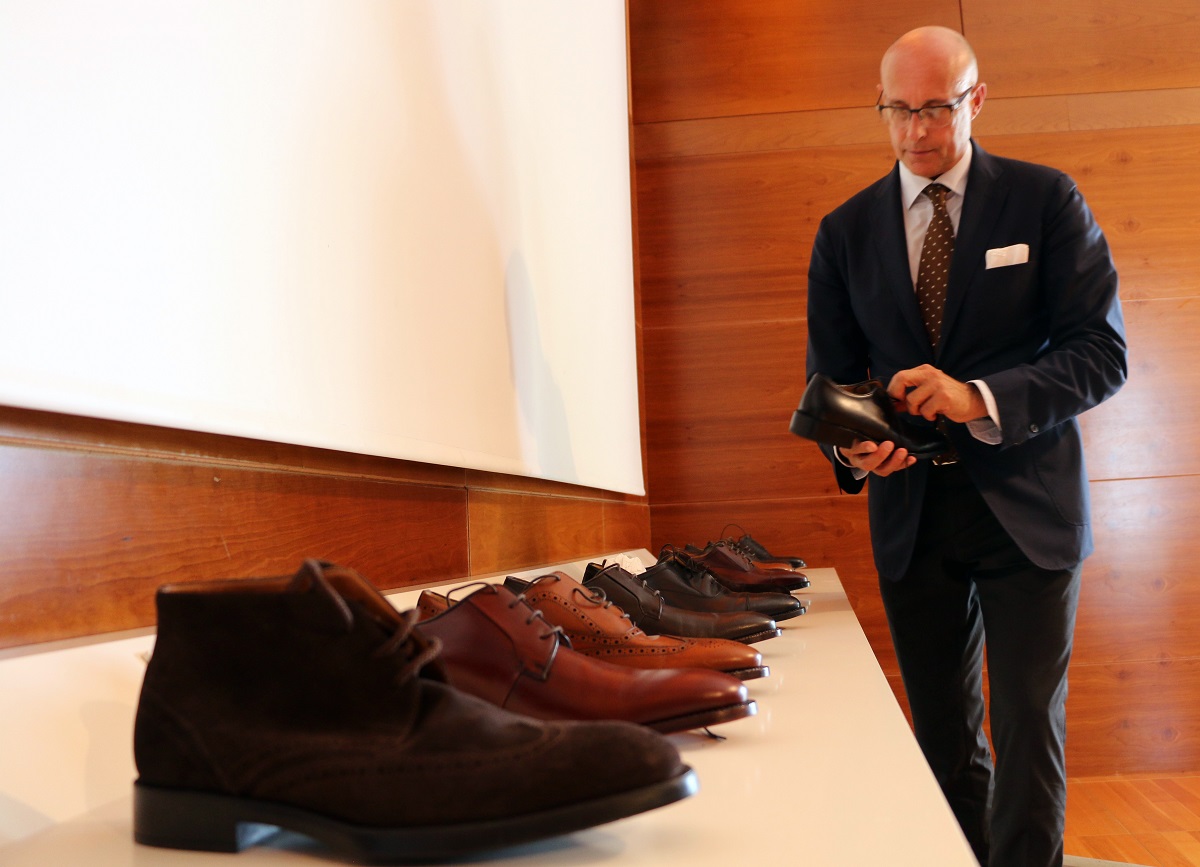 Most of his clients are businessmen he meets in talks he is regularly invited to give around the world. The rest come from direct recommendations.
Alberto has become a sort of guru of style and is the best kept secret for the businessman who doesn't want to have his clothes chosen by his wife, lover or daughter. Instead he wants to have a say, feel comfortable and ready to take on whatever role he has.
Suits and coats have a different price range depending on many factors. A coat caught my attention, and when I touched it I fell in love with it. It was so soft and immediately I had to struggle with the rejection caused by the cost. "It is made of Guanaco," Alberto said. "The cost is 40,000 euros." But the softness was a definition of real luxury.
Perhaps it is better to move on to the "dos and don'ts" of elegance! For instance, you should have shoes and belt of the same material; if the belt is coloured you should have black shoes on; the glasses must correctly match the suits – never wear coloured frames if the jacket is also coloured. And a bow tie must be regularly worn with dinner jackets. These are just a few of the list in his book which is a last word on correct dress. Alberto's knowledge on the subject surpasses any encyclopaedia. You can tell the genuine passion for the artistic craft of his product. Which is good, when scientists have proved that art is good for your health because one's heart can lower its beat in front of beauty. We can certainly say that Alberto is a pioneer in making people feeling comfortable with their second skin.
To be or not to be, to have or not to have. Do we exist on the basis of what we have, or on the basis of what we are ? Difficult to say! In the past, for some religions, the word "luxury" was associated with sinful behaviour. Dante in The Divine Comedy put in the second round Canto V of Inferno (hell) all the lussuriosi (luxurious), characters doomed by love and passion – like Cleopatra, the Queen of Egypt; Dido, the Queen of Carthage; and Tristan, killed by his uncle, the King of Cornwall. But that was in medieval times. Nowadays "luxury" has a much wider meaning and is not necessarily associated with great expenses but more with a way of living. "Opulence" though has taken the meaning of ostentation, something that is exaggerated. But if we go back to the origin of the Latin word, consider this meaningful story of Cornelia, a virtuous Roman lady. She met another lady who was showing off her jewels full of precious stones. Cornelia casually remarked back, "Haec ornamente mea" (here are my jewels), pointing at her children. I'm sure that this is not what those American stars had in mind when they adopted theirs. But it provides in a nutshell the perfect answer to the question we posed right at the beginning.