Chen Li's third solo show in London.

Chen Li's third solo show in London presents exciting new oil paintings alongside earlier pieces and marks his first visit to the U.K.
"Chinese art and Western art have different views about reality. But when I paint, I ignore the rules to create living artistic images." (Chen Li)
Chen Li lives and works in Kunming, the capital of China's frontier Yunnan Province. One of the most exciting artists of our generation, he was born into an artistic family in 1971. Growing up he was surrounded by artistic experimentation, learning from his father's artist friends at the height of the relative freedom and thirst for previously denied knowledge that followed the Cultural Revolution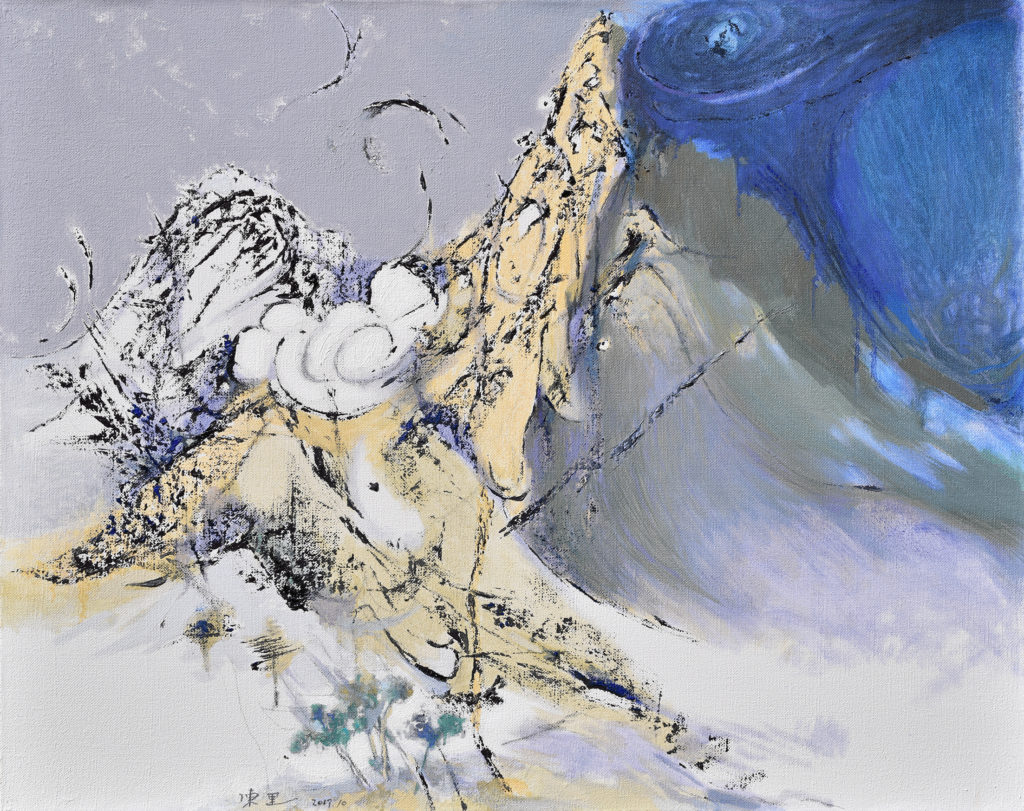 ( Chen Li, Mountain Song II, 2017, oil on linen canvas, 100 x 80cm)
Chen Li's breadth of scope and originality are extraordinary, as is his deep knowledge of both Eastern and Western artistic traditions. Inspired by the characteristic forms of the mountains and the Buddhist philosophy of his native Yunnan, Chen Li weaves East and West into a unique visual language full of harmony, spontaneity, and a brilliant interplay of colours and textures. The freedom of his thoughts is echoed in the freedom of his strokes and the originality of his compositions. His flying and often calligraphic strokes render wind, clouds, the universe – transporting the viewer into the experience. He playfully interchanges textures and perspectives, alternating thick passages of paint with an almost bare canvas and switching perspectives within the same composition. In Wild Landscape with a Brook (below) the roughly linear perspective of the houses on the right changes to an aerial perspective of the trees and farming fields on the left, whereas the brook is
again rendered linearly. There is a joyful playfulness and vibrancy in all Chen Li's works.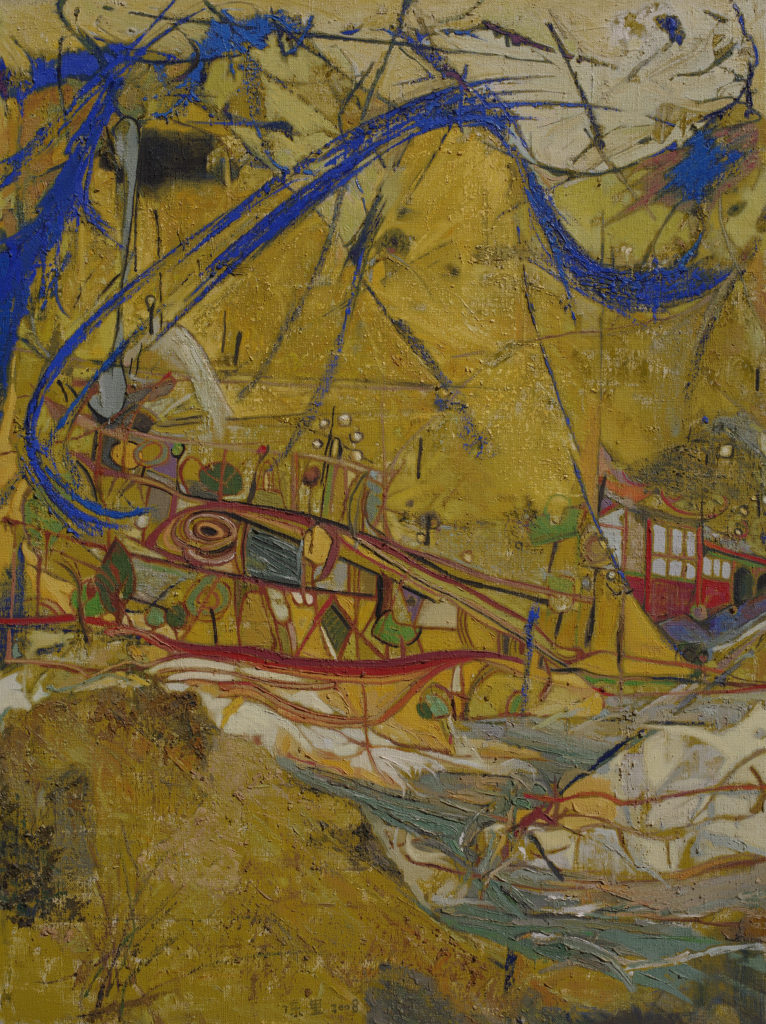 ( Chen Li, Wild Landscape with a Brook, 2008, oil on linen canvas, 130 x 97cm)
Chen Li defines his practice as a constant transformation, a living art. Equally inspired by the works of Bruegel and de Kooning as of Guan Xiu and Zhao Wu-ji, he developed his style in conscious isolation from the influences of academia. Defying categorisation, he says "Just like writing a love letter, content is key; what pen you use is not important …I paint to finish my idea, my hope." Pursuing his own concepts and ideas are a key aspect of Chen Li's work and personality.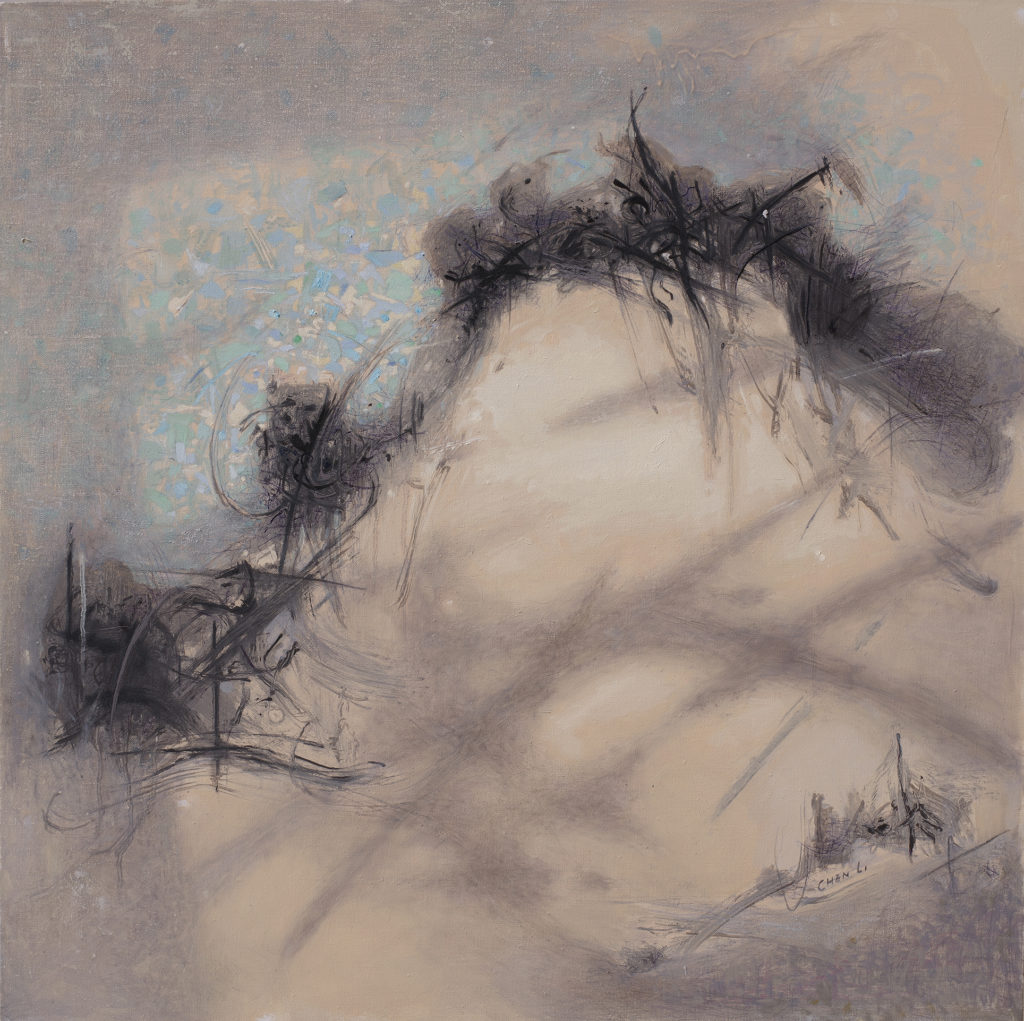 ( Chen Li, Untitled (Spirit of Twilight), 2014, oil on linen canvas, 85 x 85cm)
Chen Li lives, feels, and breathes the poetry of life. Breathing new life into an existing medium, Chen Li reaches out from within the cultural context of his native Kunming in a way that speaks
to universal experiences. At times dynamic and at times contemplative, Chen Li's works convey palpable sensations and a profound harmony. After a turbulent youth and a near-fatal accident, Chen Li goes deep inside himself to find balance. In his works, he seeks to give the viewer the same deeply felt happiness that he seeks within himself. This search gives his works an extraordinary power and energy. "I paint to fully express my ideas, my hopes. I paint what I feel in my heart… For this I have to face my past, and have the courage to see both successes and failures."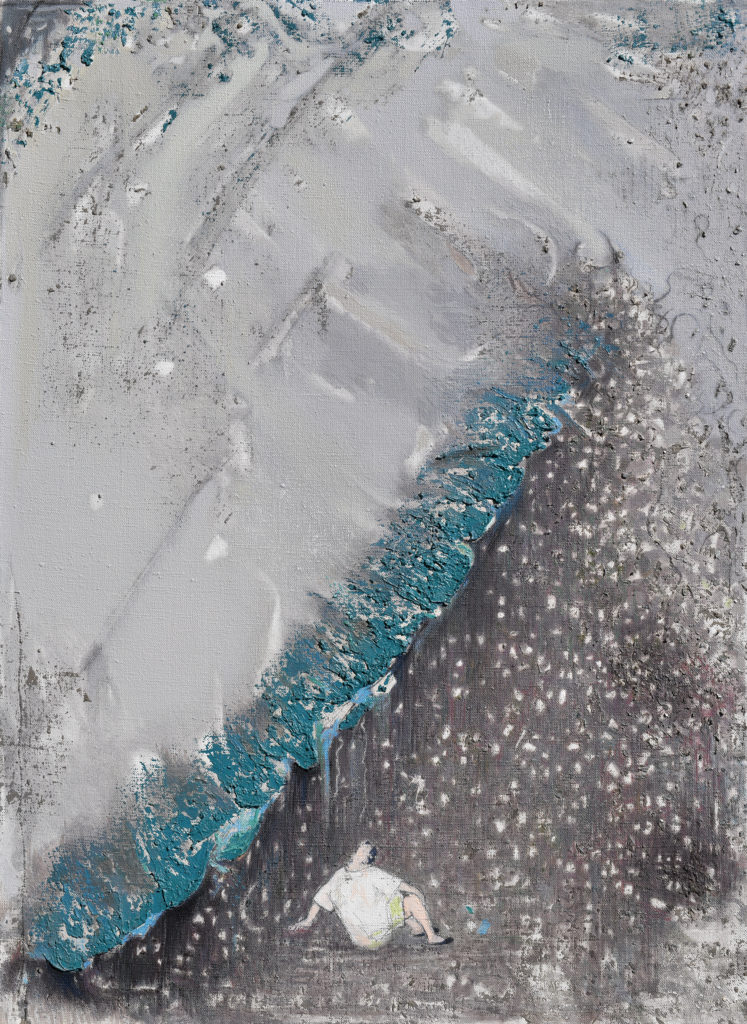 ( Chen Li, Summer Breeze, 2016 oil on linen canvas, 100 x 73cm)
In addition to 30 works in oil on canvas, the show presents 5 unique works that ingeniously explore the beauty of oil on paper using paper textured with colourless woodblock impressions that form the background of the work
.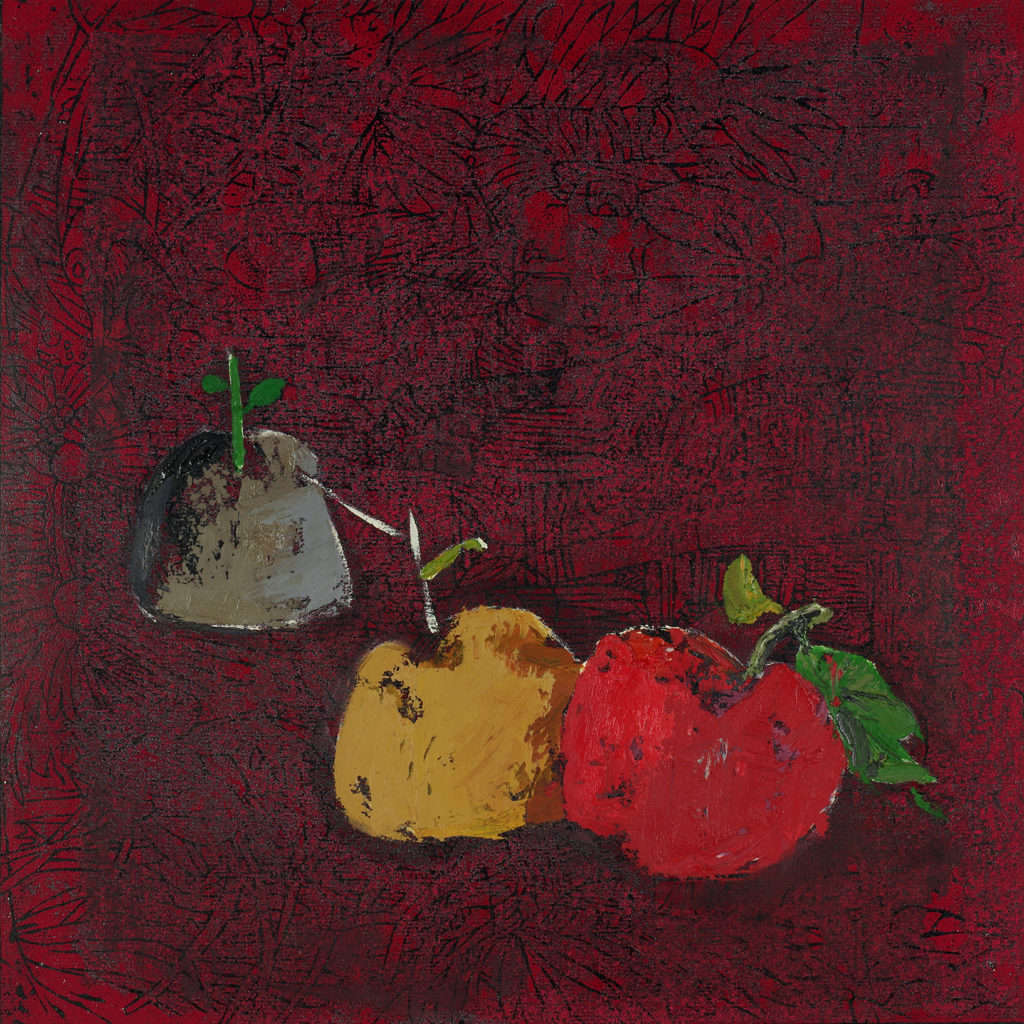 ( Chen Li, Still Life Variation IV, 2006, oil on woodblock-impression paper, 35 x 35cm)
A master of both oil on canvas and woodblock prints, Chen Li created a buzz earlier this year with his dynamic reduction woodblock prints, made using a rare technique developed in Yunnan. You can see editions of his works, learn more about the technique, and take a virtual tour of the show.
Chen Li's works won many prizes at the mandatory national art exhibitions in China but he felt he was not ready to exhibit internationally until he was 46. Now, after only one year on the international stage, he is gaining attention from both private and public sectors. Chen Li's works have been placed in significant private collections in the United Kingdom, Italy and the United States, have been shortlisted by the Royal Academy of Art, and are currently being considered by several museums. The exhibition is presented by Katrine Levin Galleries.
The full catalogue of the exhibition is at www.katrinelevin.com.
Chen Li: Spirit of Landscape, 17 – 23 June 2018 Monday to Friday, 11:00am – 6:30pm; Saturday 11:00am – 4:00pm Royal Opera Arcade Gallery, St. James's, London SW1Y 4YU.