Soundtracking Africa and the world: Film composer Didier Recloux

By Mark Beech
Didier Recloux is a name you may not be familiar with yet, but he is worth watching.
The composer for film and TV wrote the music for the 2017 ground-breaking series History of Africa With Zeinab Badawi.
He is now working on a follow-up, also to be shown on BBC World TV.
London-based Didier, who lives in London with his artist wife Apostolia, spoke with DANTE editor Mark Beech.
How did you become a composer?
I started studying music at the age of nine in Belgium. My grandmother, who was Polish, was very musical and she was the one who introduced me to music. I studied guitar, drums and I also sang. We lived in a very multi ethnic neighbourhood and I was exposed to many different types of music from an early age. My first attempt at "composing" was when I was about 13 years of age. My cousin was hosting a musical program on local radio and I used to create jingles for her by cutting and pasting different pieces of music. Later, I started playing in a band, writing and recording songs before moving towards film music.
You've come a long way then. What would you say are the highlights of your career so far?
The biggest highlight of my career has been composing the music for a landmark history series on Africa called The History of Africa With Zeinab Badawi. This was broadcast on BBC World TV. It was an epic production filmed in well more than a dozen African countries. We will start working on part 2 this summer.
Tell us more about the project. It had a big audience for sure…
Yes, the first series was aired in July and August 2017. It was critically acclaimed both within the BBC and also by audiences. BBC World TV is seen in 434 million households worldwide and is particularly popular in Africa. This series was heavily promoted by BBC World TV in recognition of its ground-breaking nature. What was unique about this series is that it casts the African experts and the African people centre-stage when it comes to the relating of African history. Only Africans were interviewed in the series. It derived its facts from a unique project undertaken by UNESCO on behalf of the newly independent African leaders back in the 1960s who wanted to re-write their history from an African perspective. The first series began with the origins of humankind and ended around the 12th century. I am now embarking on working on the second series which continues the story of Africa from the 12th century to the 20th. The new series will focus on West and Central and southern Africa. I am particularly excited about the episode about the Mali empire, because Mali is generally recognised as the home of African music.
How did you get involved?
I was involved from day one and was included in the discussions about the series I had access to the research so I could think about it before the film crew even came back with the rushes. I have also known Zeinab Badawi, the executive producer, for some time and I have previously worked with her on several of her other projects.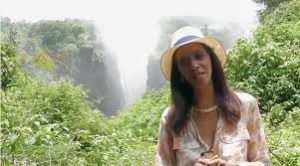 Did this involve much travel?
Well, I visited Egypt in the past for holidays but I did not go to any of the African countries myself for the series, although I did attend the odd gathering at UNESCO in Paris. Zeinab and the production team would always bring me back some music from the particular country they visited which I would use to help my own research.
What reaction did you get to the music?
We had excellent feedback on the music from just about everybody we spoke to who had seen the series. And the BBC commissioning editor was particularly pleased with it.
What future projects do you plan?
The History of Africa second series. It will chart the progress of Africa from the early days of its splendid kingdoms like the Ghana empire, the Mali Empire, the kingdoms of Southern Africa to the tragedy of slavery both internally within Africa and also the transatlantic slave trade.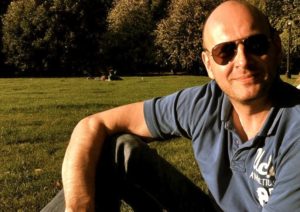 What is the biggest challenge you faced?
Finding a particular sound for each country and region whilst keeping a common thread for the whole series. So I researched the music of Ethiopia, Eritrea, Sudan, Egypt and so on.
The amount of music that has to be written was challenging. It amounted to nearly four hours. I was writing and mixing at the same time because we were on a tight deadline.
What are your musical influences?
Nowadays I tend to listen mainly to classical music. It's like going back to the source but I grew up listening to Pink Floyd, Mike Oldfield, Ennio Morricone, [Swedish guitarist] Yngwie Malmsteen or Metallica. I love voices and George Michael is still my all-time favourite. The last gig I went to was Stephen Wilson at the Albert Hall, a fabulous musician and songwriter. Very few artists can move me like he does.
It there anyone you'd like to work with?
I remember reading an interview of Steven Wilson where he was discussing film music. Apparently it is something he would like to experiment with. I would not say no to a collaboration with him!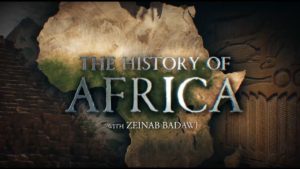 We know you have amusing stories from varied your experience… please expand on some.
With the benefit of hindsight I can laugh at this, but at the time I can tell you it was no laughing matter. In the midst of composing the music for The History of Africa I had a particularly tight deadline and everybody was waiting for me to deliver a piece of music for one of the program. My computer crashed, dead… and it could not have picked a worse moment to do so! Although everything was backed up it took about three days to be fully back on track and I would have been tearing my hair out if I had any.
Tell us more about your earlier Zeinab Badawi collaboration, The Lost Child.
This was broadcast on BBC World TV about 3½ years ago.
Presented by Zeinab Badawi, it was my very first project for TV and Kush communications (Zeinab's production company). The documentary was based on a young woman called Sarah Forbes Bonetta, who was a goddaughter of Queen Victoria. She was rescued from slavery and brought to England where she became the protégée of the Queen. It is a remarkable and unique story and I was delighted to be involved with it.
What drives you?
My love for music and the emotions it can bring, but also the moment when you feel you managed to get the right balance between images and music. It's magical and it's worth every single moment of pain and self-doubts to get there.
How do you relax?
I like to play piano, I have a regular routine of meditation and exercise, a great help for short deadlines! Also cooking. My wife is Greek and she introduced me to a lot of delicious food and new recipes.
This article is a DANTE online exclusive.
Our new print issue, for summer 2018, is an art issue and out in shops. Or subscribe to print via the PayPal link on our home page of www.dantemag.com
Didier's website: www.didierrecloux.com