A spectacular movie has been released showing an 8,000 mile voyage. DANTE's Massimo Gava reports.
The film Sea Gypsies: The Far Side Of The World does what it says on the tin.
This is a jaw-dropping adventure story about sailing, travel, camaraderie of a shared fight for survival and the power of the natural world. The stars are a bunch of guys from all over the globe. They are a "rambunctious crew of wanderers," in the description of the National Geographic. They describe themselves as a "band of miscreants."
They ran a not-very-successful crowdfunding campaign but still manged to make one of the most epic, challenging journeys on the planet – potentially deadly amid beautiful landscapes.
They travelled 8,000 miles from the shore of New Zealand all the way to Patagonia, skirting the limits of where it's possible for human beings to go – further south than any other sailing vessel in 2014 to the world's most remote continent, Antarctica. (The story also unfolds in Argentina, the Solomon Islands, Thailand, Micronesia and Malaysia.)
What is more, the crew did it with Infinity, a handmade patchwork vessel that was not originally built for the rough ice sea of the South Pole – its cement hull not reinforced against ice.
How did they achieve that? With lots of willpower, skill and camaraderie. Every element is caught in this documentary by director Nico Edwards.
Infinity is captained by a German philosopher named Clemens Gabriel Oestreich. He has lived at sea on Infinity and raised four children on it for the last two decades. He is joined by crew members from France, Sweden, the U.K., Canada and Brazil, alongside with American filmmakers.
The story runs from the reconstruction of a vessel supposedly able to survive the world's most extreme weather conditions, to an epic voyage in which the crew encounters the raw fury of mother nature in the form of an ice hurricane, waves the size of buildings, hurricane-force winds, mountainous icebergs and temperatures so cold that sea spray freezes in mid-air, plastering the vessel with ice.
There are some heart-stopping moments in which you fear for the safety of the crew. They get embroiled in a game of a cat-and-mouse involving infamous eco-warriors Sea Sheppard and Japanese whaling vessel. They throw a never-ending series of rowdy-rum-fuelled parties, and witness some of the world's most uniquely stunning and unspoiled landscapes. The moving images of them making friends with penguins in Antarctica speak for themselves.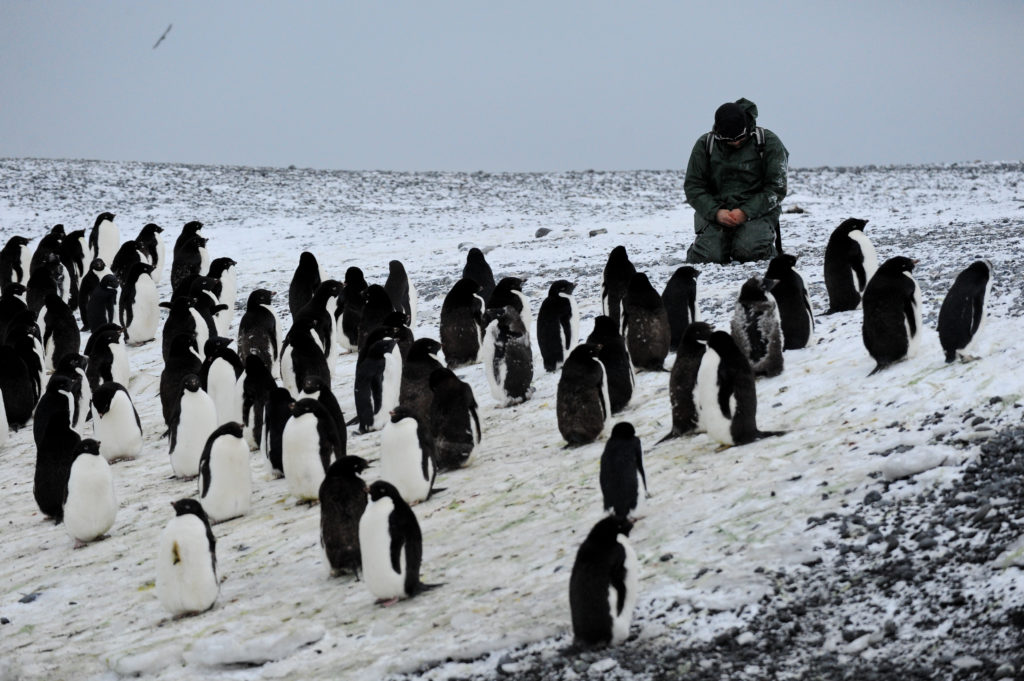 The director, a self-taught filmmaker from a small town in Northern California, worked for commercial clients, NGOs and public television – shooting commercials in Argentina and filming for the Rolex Cup in San Francisco Bay – before making the transition to documentaries. He aims for the story structure of Warner Herzog, cinematic look of Terrence Malick and individuality of Eric Wareheim.
Edwards captures the most significant moments and shares the intimate details of the journey in such a way that it makes you feel part of the learning process when some odd situations occur on the ship.
You learn about how much food they took with them; also about the 2,000 eggs that need to be turned everyday so that can be avoid going off. And how difficult it is to catch a fish on the line they leave out, showing their concern for the fishing situation in the oceans (a subject that comes up again in this green issue of DANTE). It is the unique experience you take back with you when you venture in one of those epic lifetime journeys because you have been in places that no other human being has been.
The director shows us that these guys are no heroes, just a bunch of normal people with their own expertise who also learn on how to cope with the odds: You can never be fully prepared for a pilgrimage like this, no matter what. Viewers empathise with the crew. It feels like you are there all the way with them .
The sailing yacht Infinity is a 120-ft ferro-cement ketch, said to be the world's largest, built by hand in 1977 in Oakland, California. In case of problems with the hull, she carries bags of ready mix cement. Unlike some private yachts, she is a tough, practical vessel with no air conditioning, no fine art collection and no multi-millionaire owner. Instead of push button, hydraulically controlled sails, everything is done by manpower alone. For example, it takes a minimum of four people just to hoist the sails. She is powered principally by solar panels, only having to run the generator for power tools and the dive compressor. Although she does have a powerful diesel engine, wind is the primary mode of propulsion as she skirts icebergs and negotiates narrower spaces like the Patagonian canals. She also has fresh water-makers, making her extremely self-sufficient.
Early screenings have been met with acclaim at festivals around the world, winning Best Feature Film at Lookout Wild Film Festival, Best Adventure Film at Vancouver International Mountain Film Festival and Best Film at the Banff Mountain Film Festival World Tour.
This is a must-see story for everybody with a zest for travelling the planet, especially the most remote parts of it. This is a treasure we should cherish for its own sake – a movie without special effects and fictional characters. There is a non-intrusive atmospheric soundtrack featuring the Glitch Mob, Still Corners and Judah & The Lion.
Congratulations to the guys featured in this movie and to the director for bringing a rare gem of reality.
The film by Splendid Entertainment was released on iTunes on 25 July and DVD on 8 August. Information: www.seagypsiesmovie.com
THE FILMMAKER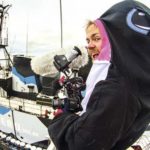 NICO EDWARDS – CALIFORNIAN   
A mostly self-taught director/ shooter/editor jack of all trades digital image technician from a small town in Northern California. He's done projects for commercial clients, NGO's, public television and documentaries. He seeks to tell compelling character driven stories of people living creative and alternative lifestyles and broaden people's perceptions about life's possibilities.
THE CREW
CLEMENS GABRIEL OESTREICH -GERMAN – CAPTAIN
An odd combination of idealist, dreamer, environmentalist and pirate. He's stubborn, argumentative, warm-hearted, often right and in possession of an almost unnatural amount of energy Capt. Clemens's prerogative is the continuation of the expedition, damn the torpedoes, four bells, full speed ahead! Frequently going without sleep for days on end, soaked in diesel, inhaling coffee and hoovering cigarettes; seemingly single-handedly holding this little floating world together through sheer force of will.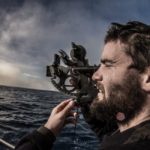 AYACK – FRENCH  
The quintessential French sailor, generously dispensing lifestyle critique and pseudo-philosophical banter one moment and a cup of hot cocoa the next. Ayack is a wandering, resourceful, vagabond, jack-of-all-trades sailor who's been circumnavigating the globe without flying for the last five years. Rarely seen without a sewing needle, he's a man who knows his stuff and is always eager to give his unguarded views on life, love, sewing and sailing.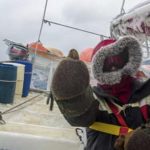 ZACH – BRITISH
A sturdy professional sailor, incapable of sea sickness who seems purpose built for the life of a hard living, chain-smoking sailor. Rarely off the water, he's either working on fancy yachts in the Mediterranean or somewhere in the Pacific.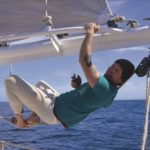 DAVID BOWIE – CANADIAN
(No jokes on the name.) A colourful electrician with an equally colourful collection of tattoos and a hobby of making creative creatures out of fishing tackle and scraps.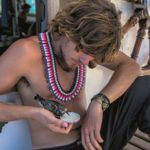 OLY – GERMAN   
Strapping 22-year-old German sailor/ carpenter who's been traveling off the beaten path for the last three years. He also provides exceptional Thai massages on request.
A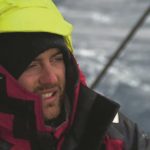 NDY – SCOTTISH   
Professional sailor by trade and footloose adventurer by nature, Andy's an overall salty dog who enjoys swapping stories of past-near-death experiences, while always keeping a thoughtful ear to assess the gravity of the numerous ice impacts.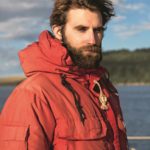 PETER – SWEDISH   
Hailing from the cold woody forests of Northern Sweden, Peter is a true Norseman who seeks out gratification from hard physical work, listening to death metal and Miley Cyrus and ample daily hugs.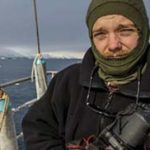 MATHIAS – BRAZILIAN    
Brazilian skater, sports videographer and avid kite boarder with a taste for extreme activities and baking bread. Also the second camera on the project.