If

 

you are driven by a spirit of adventure, to 'boldly go where no man has gone before' – to coin a phrase, then let us take you to Ethiopia, a huge African land of contrasts and culture. Gonçalo Dumas Diniz blazes a trail for Dantemag and returns with an awe-inspiring account of his travels.
  By Gonçalo Dumas Diniz
Mention Ethiopia to most people at least in my age bracket or older and the first thing that probably pops into their mind are distressing images of starving children, plagued with flies and bulging stomachs. So, when my partner and I announced our intention of spending over a month in the country, the most common reactions were why go there?  The truth is, even though I am African by birth, I probably knew as much about the country as most other people.
The build-up to a trip and the learning process that goes with it, I find is almost as enjoyable as the travelling itself.  Almost twice the size of France, Ethiopia has Africa's second largest population (90m). ). All our travelling was restricted to this North-South axis. The country's East and West are semi-desert and border the conflict areas of  South Sudan and Somalia and you'll probably understand why most people choose to avoid these regions.
From a historical perspective I learned that Ethiopia claimed the biblical Solomonic dynasty as their imperial family and in fact, allusions to the Queen of Sheba abound in almost every town. ()It enjoys a status unparalleled on the continent for being the only country that successfully resisted the Scramble for Africa and European colonisation in the late 19th century.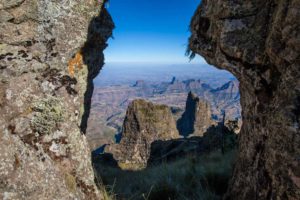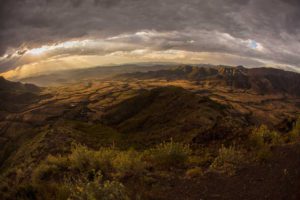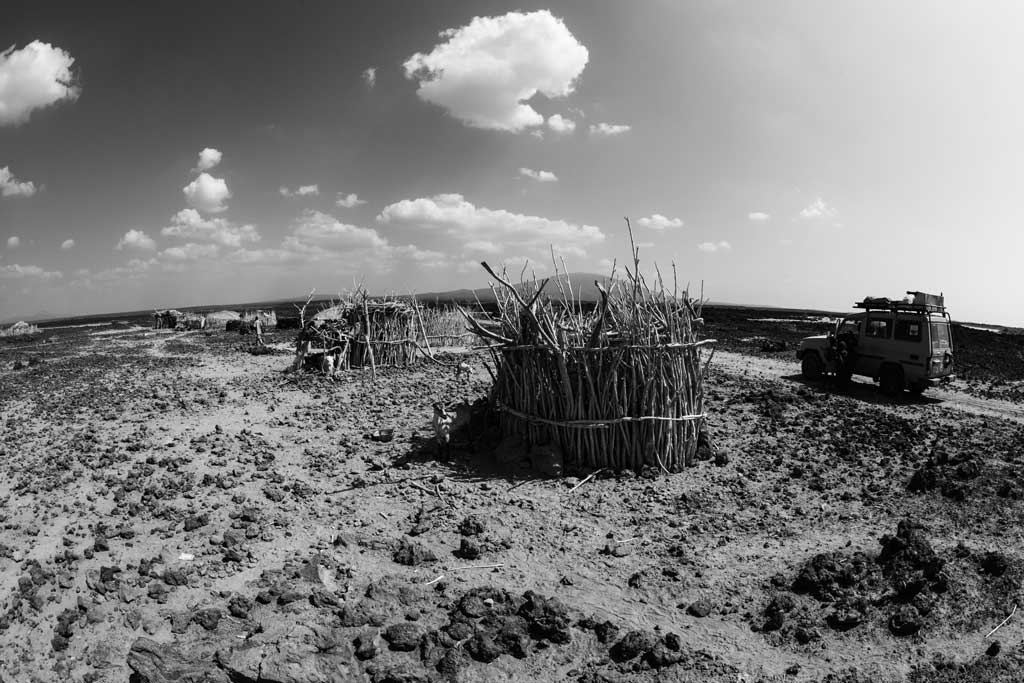 Finally, with over eighty ethnic groups and almost as many languages, its geographical diversity is closely mirrored by the country's staggering cultural wealth. The majority of the population are Ethiopian Orthodox Christians, who peacefullyco-exist with a significant number of Muslims and other minority traditional beliefs. Currently, about 85% of the population still live in rural areas, working the land or practising animal husbandry and roughly 70% remain illiterate.
We arrived in Addis excited and eager to start our trip. Look across the gutted landscape and new buildings seem to be emerging in every direction, like one big, dusty, noisy building site. The Chinese are here en force notably modernising the infrastructure with a new metro system and road-building projects. I suppose the shock Addis is experiencing might be a little like open heart surgery on an athlete while he tries to run a marathon, constantly teetering critically between death and the opportunity to recover and thrive.  We gave ourselves two nights to acclimatise before heading south to the Lower Omo Valley, enjoying a lively and highly entertaining night at Mama's Kitchen on the Bole Road: arguably, the coolest Jazz Club in town.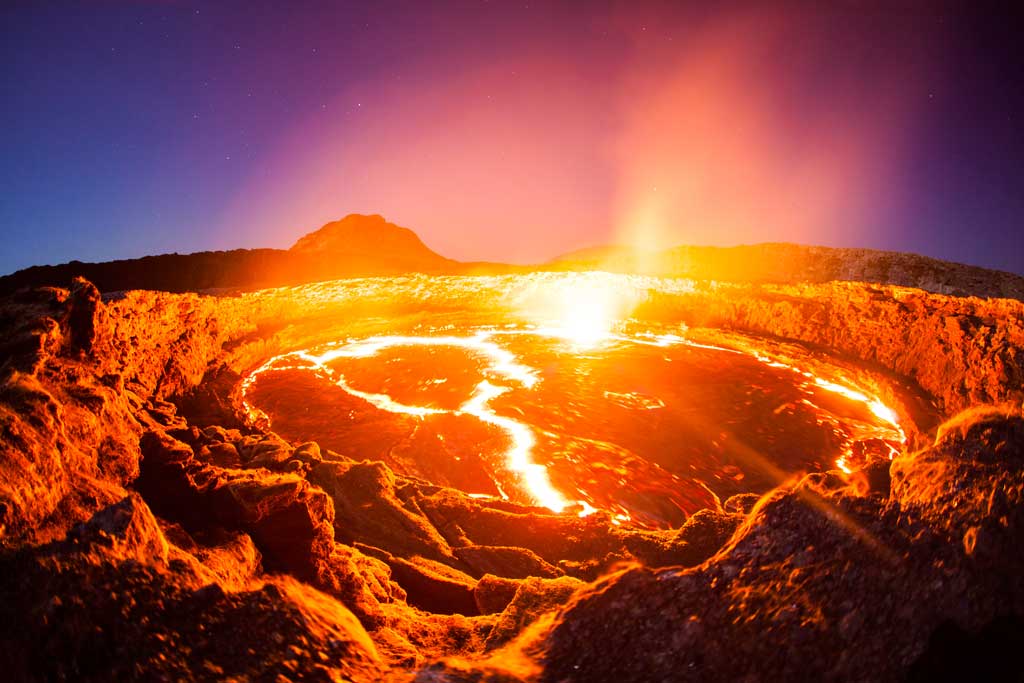 It took us two days to drive there in a hired a 4×4 with a driver and a fixer. On the first day we drove from Addis Ababa to Arba Minch. As the road descends, the highland shrubby vegetation and yellowish-brown fields of hay, corn and teff (a native cereal) give way to lush, green vegetation of banana, avocado and mango plantations. Arba Minch roughly divides the settled farming tribes of the Centre and North, from the nomadic pastoralists of the deep South. Shortly after Arba Minch the settlements eerily disappear. As the climate got hotter and drier, the landscape changed dramatically to vast open spaces punctuated with mountains and valleys covered in dense African bush. Although it felt increasingly remote, tour operators now have created a well-beaten track and the Omo Valley features on the list for most visitors to Ethiopia.
Some cynics say Omo has become a "human zoo". A place where tourists blitz in and out in a matter of days, taking their pictures and leaving. The truth is that these tribes desperately need some sort of cash flow to acquire technology which allows them to sustain their culture, language and traditions in the face of an increasingly globalised world.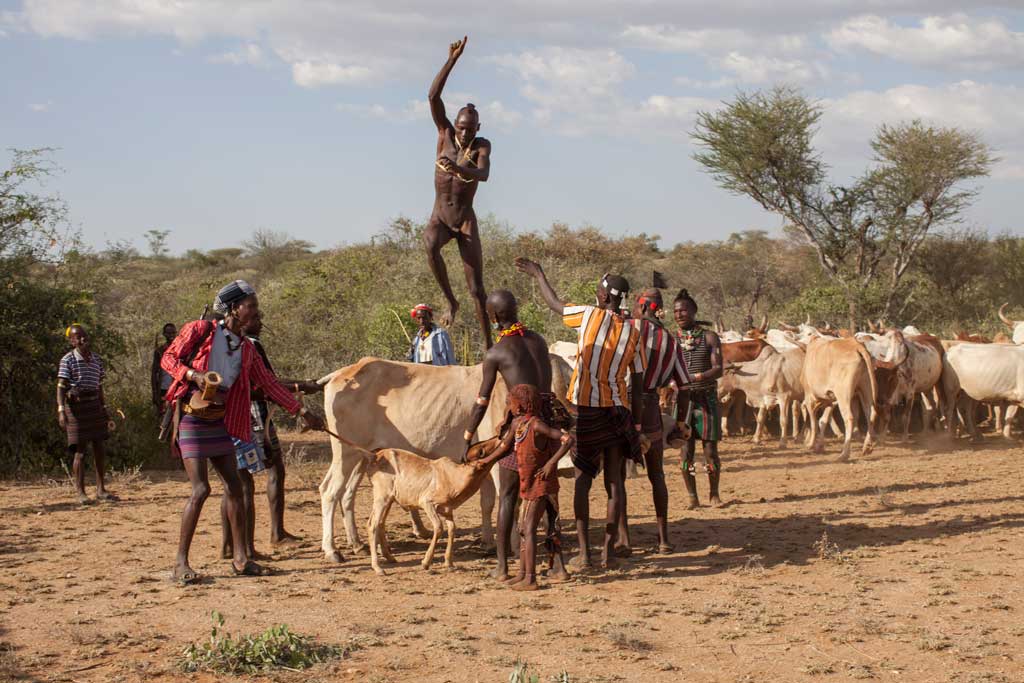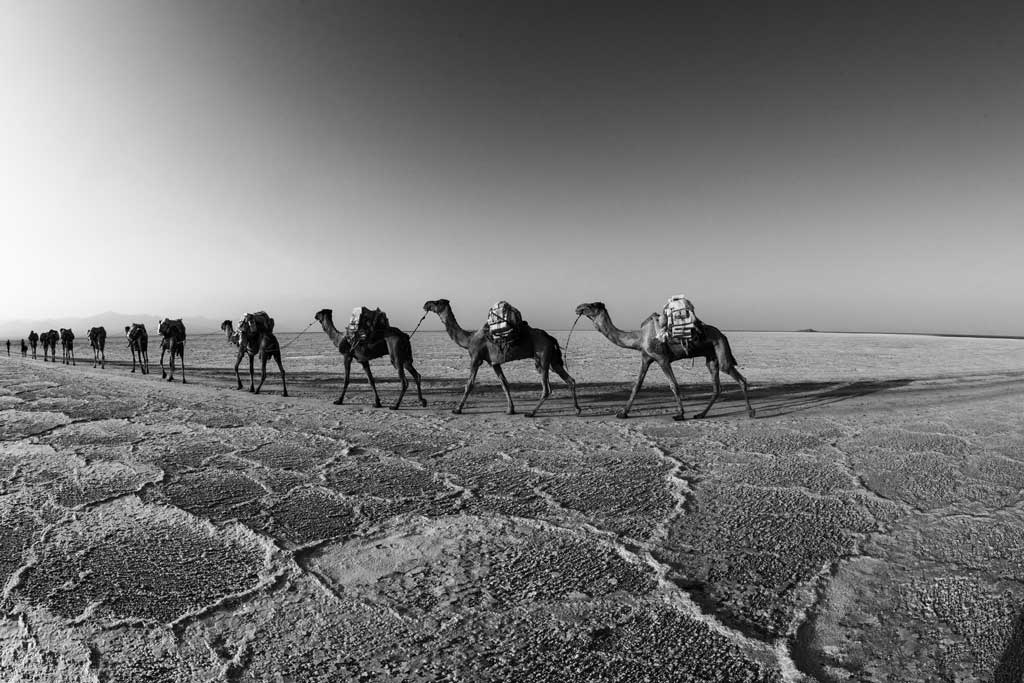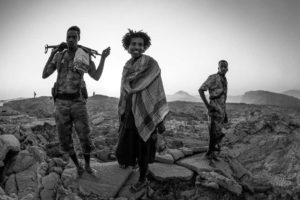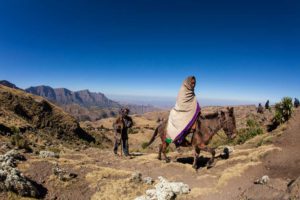 We spent ten days travelling between small towns, using them as bases to visit tribal villages of the Hamer, Karo, Dasenach, Mursi and Konso peoples.. Our interactions with people varied quite a lot. While some villages saw us as walking wallets, triggering a competitive frenzy to get their picture taken, others were definitely more relaxed, amused and curious about our presence – often continuing with their daily tasks. As one might expect, the more remote the village, the less comfortable they appeared with our presence. and, according to our fixer, it is still possible to visit remote villages in the Omo Valley who probably have never seen a foreigner. Ever.
The more authentic experiences, from our point of view, were actually in villages that were accustomed to seeing tourists, The accommodation available in the small towns like Turmi, Omorate and Jinka is very basic – it is also possible to sleep in the villages, as is the food – teff pancakes called injeras topped with a variety of spiced meats and cooked vegetables, and creature comforts are few and far between.
From there we made our way North to Gondar by driving back to Addis and then flying the remainder of the way. Gondar served as our stepping-stone into the Simien Mountains National Park and a seven-day trek we had organised and confirmed online from Addis. These mountains are one of Ethiopia's many UNESCO World Heritage Sites. The area is home to Gelada baboons, the iconic Walia Ibex and the Ethiopian Wolf,  species all under pressure or seriously endangered.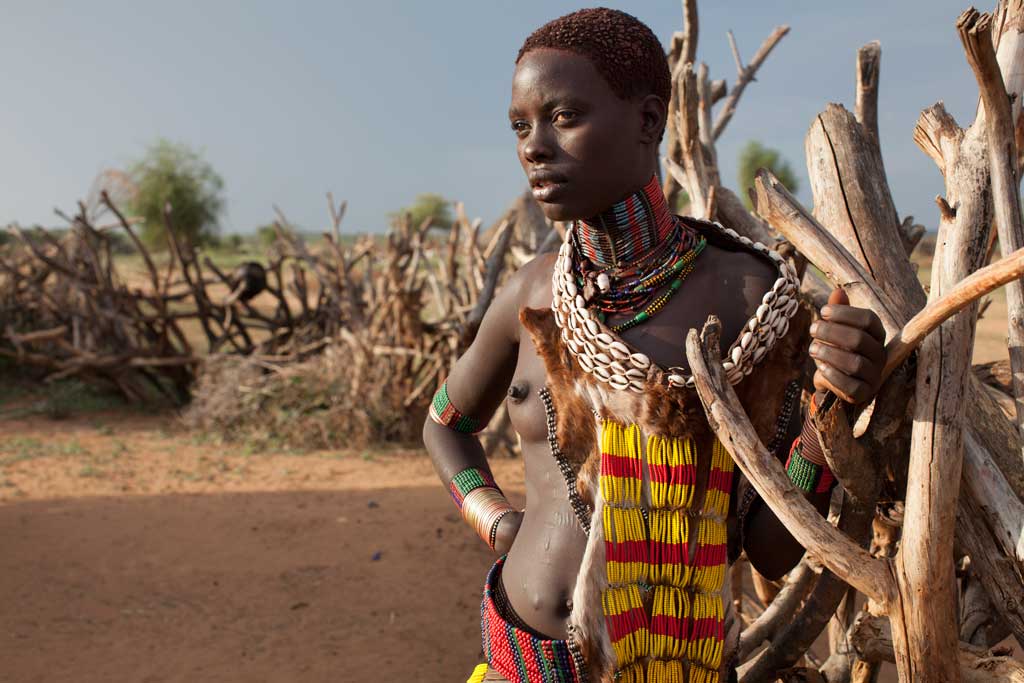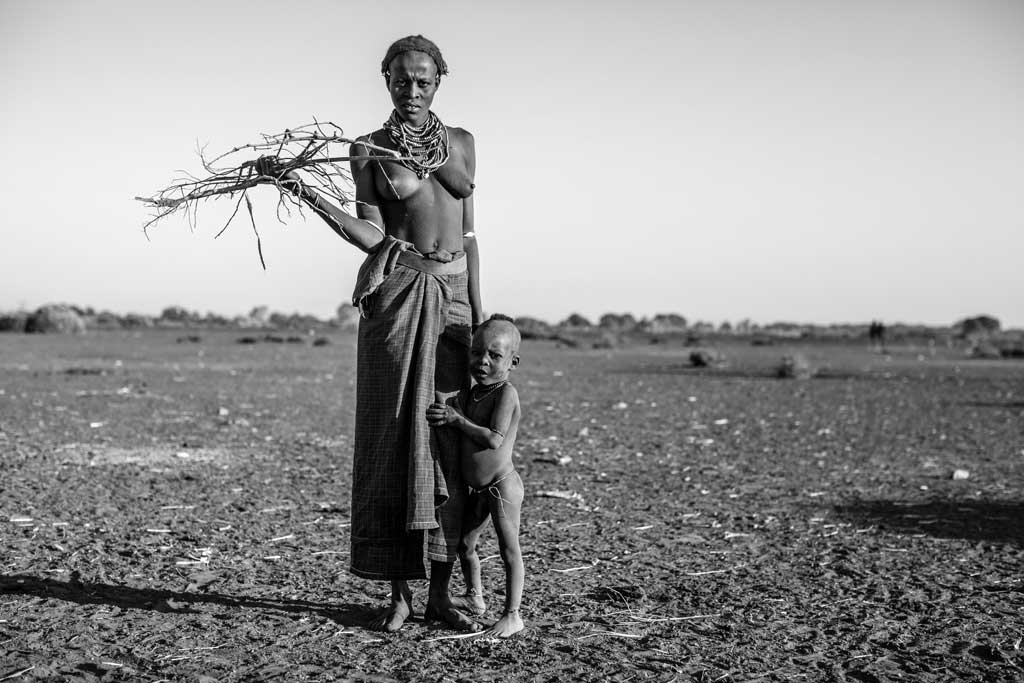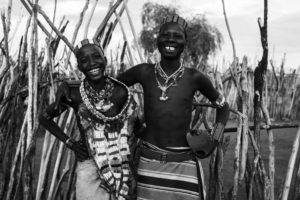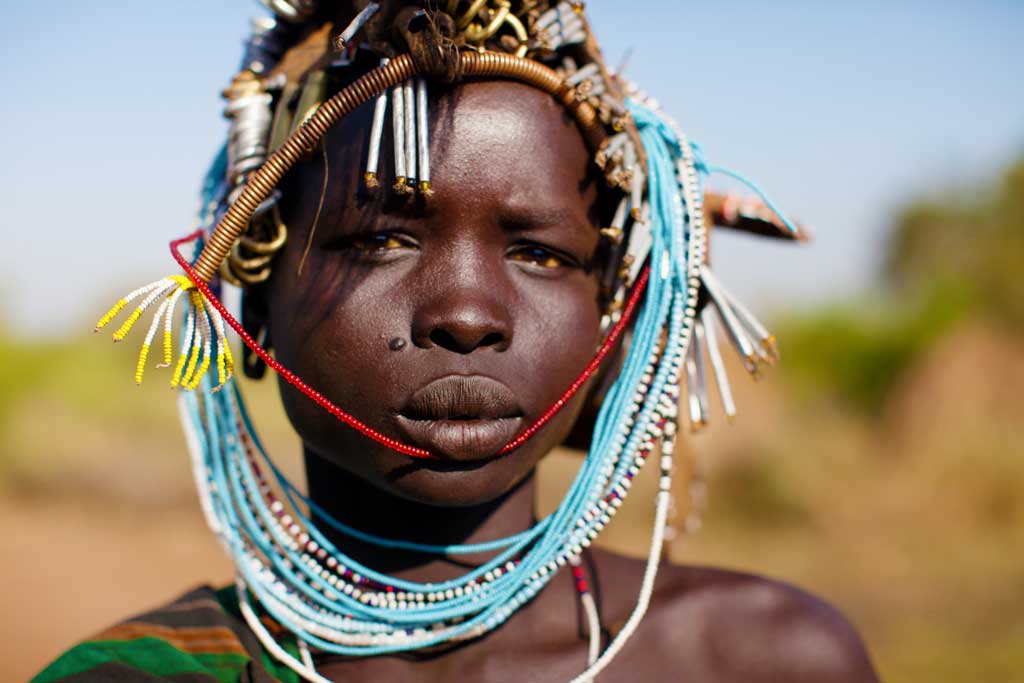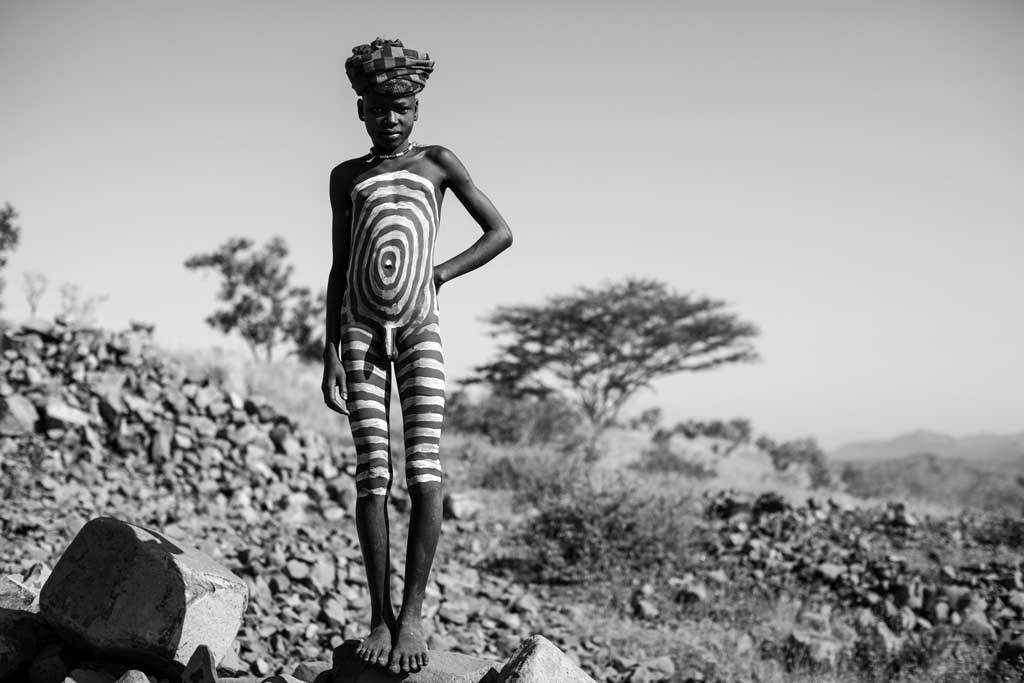 During the first four days we trekked along the northern ridge escarpment, weaving our way around the landscape as it snaked from east to west and climbing three peaks around 4,200m. The days were pleasant at around 20º C, but nights were bitterly cold, often plummeting below freezing soon after sunset. In the last three days we descended to the hotter humid lowlands dotted with villages and small-holdings. The farmers are actually considered fairly well off by Ethiopian standards but access to healthcare and education were the two themes that emerged in our conversations with locals. In fact, we were often approached by people seeking medication and treatment. Some we were able to help, others, alas, were beyond our rather basic first aid kit. We walked about 115 km in the seven days and it was a very rewarding, yet tough experience – most people do only a three or four day trek of the highlands. Having trekked in places like the Himalayas, Alps, Andes and Patagonia, this was probably the hardest of all. So it was, with a great sense of accomplishment that we arrived at Aderkay, a small town with electricity and running water and felt particularly excited at the idea of finally having a shower.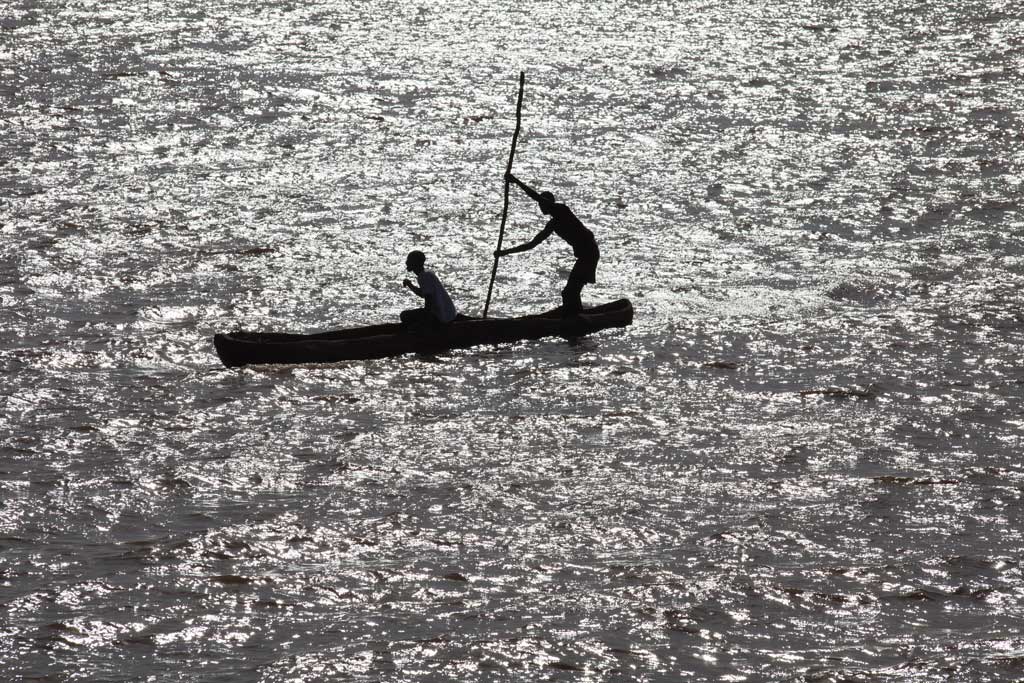 It took us another two days to travel by bus from Aderkay – via Aksum – to the northeastern city of Mek'ele. The roads are in fairly good condition but the landscape is so tortuous it can take six hours to cover a mere 80km (as the crow flies). We spent one night in the city and departed on a four-day tour of the Danakil. January is 'winter', and still our thermometers regularly clocked temperatures around 44ºC. The Danakil is the site of a triple junction where the East African Rift plate tears itself away from the African and Arabian tectonic plates, leaving in its wake a chain of volcanos extending well into the heart of the continent.
The Afar people make the depression their home, mining salt and raising livestock in the few patches able to grow any vegetation, but according to Negasi, our guide, most of the depression remains unexplored. Had it not been for the odd sand dune and truck travelling in the opposite direction on the brand new asphalt road, the vast black expanse of sharp vitrified volcanic rock devoid of any vegetation or sign of life looked like our primordial earth might have appeared, billions of years ago.
The real attraction in this region – and the main reason we were here – is the Erta Ale volcano (613m), as  it has one of the world's few permanent lava lakes and has been continuously active for over a hundred years.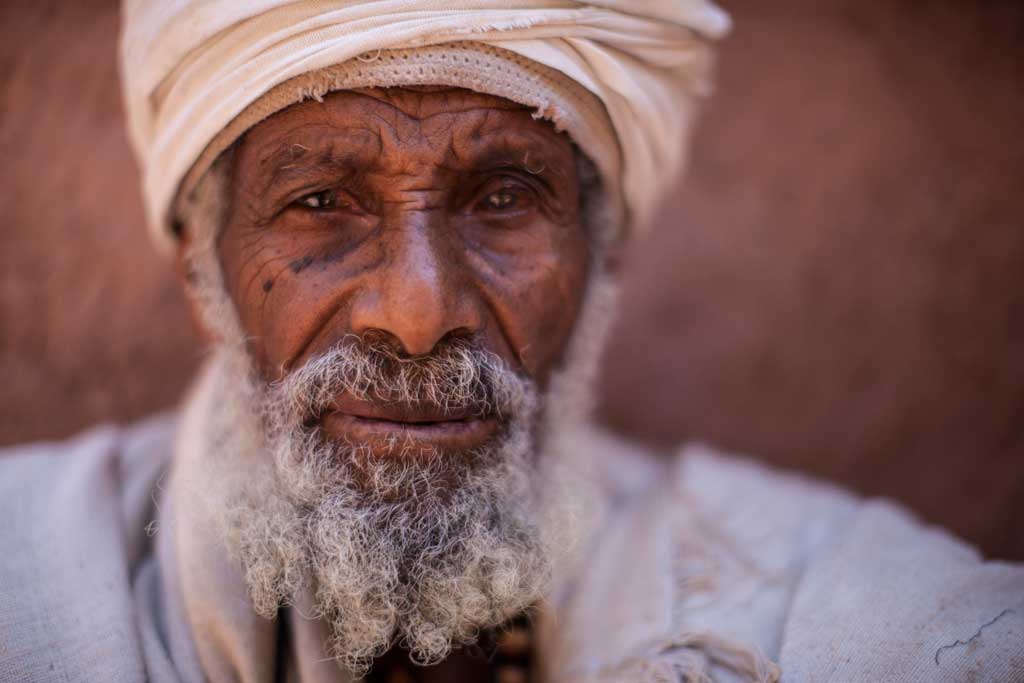 On the second day of travelling we left the asphalt behind. Getting to the remote site, in itself, was extraordinary. There are no tracks and the last two hours of driving across the terrain of solidified lava flows  were akin to being in a slow long tumble cycle of a clunky washing machine. We arrived at the military base (a collection of huts in the middle of nowhere) at its foot, established after a tourist group were killed by the local revolutionary front in 2012, quite tired and shaken about. To avoid the oppressive heat of the day, we started the three-hour trek to the summit shortly after sunset. Halfway up the gentle mountain slope the star-studded horizon lit up in a pale white light and with the full moon we were able to switch off our torches. We reached the caldera rim around 10.30pm and spent a good three hours mesmerised by the bubbling and erupting magma a mere five or six metre below us. The sensation of heat on your skin, the sounds of cracking rock and the caustic sulphurous smell add to your sense of vulnerability, powerlessness and insignificance.. This is a direct, uninterrupted connection to the very core of the earth and I doubt there are many places in the world you can get so close to a 'living' volcano AND sleep on the caldera rim under a moonlit starry sky. The experience affected me profoundly.
Before returning to Mek'ele we headed northwest from Erta Ale to the Dallol volcano, set in the middle of a large salt flat that reminded me of Bolivia's spell-binding Salar de Uyuni, high in the Andean altiplano. This region is where Afar people mine and export salt sending them on a seven-day camel train to the market towns of the Ethiopian highlands. It is a photographer's dream come true!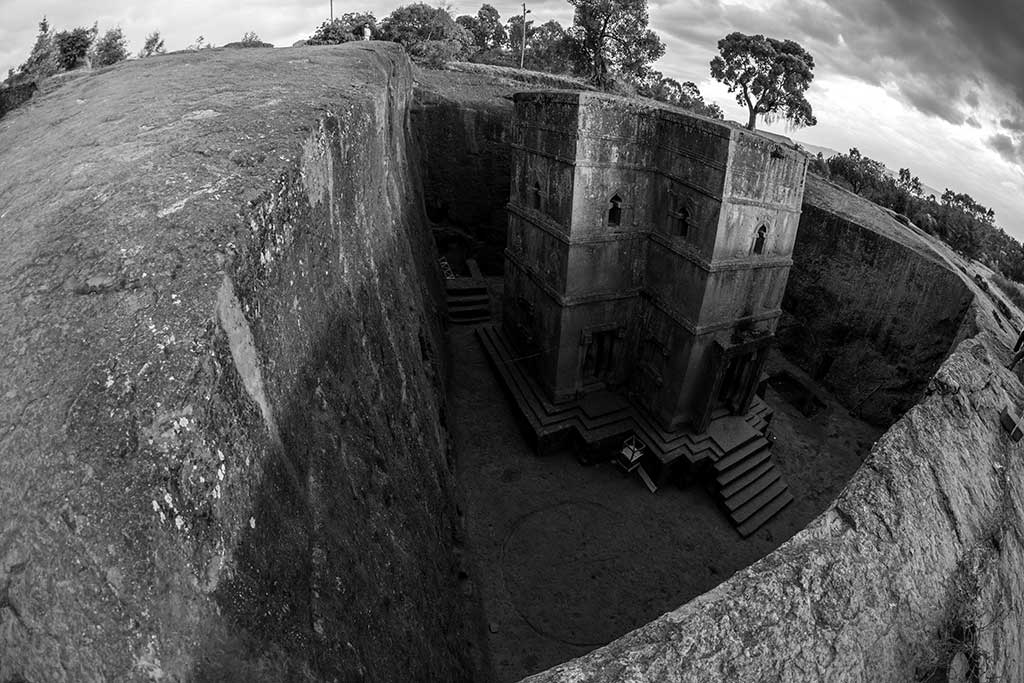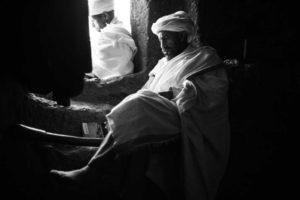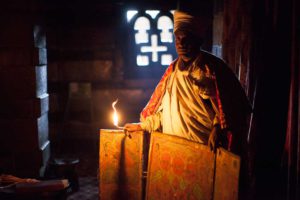 On the final leg of our trip we hitched a ride with two fellow photographers to Lalibela: a nine-hour bumpy drive into the heart of the highlands. Of all the places we visited in Ethiopia, Lalibela was the one we had the lowest expectations of, primarily because it is the country's biggest tourist attraction. However, I was ill-prepared for the staggering beauty of the place.
In the late 12th century, King Lalibela ordered a New Jerusalem be built in Abyssinia. Each church is carved out of solid rock boulders, remaining hidden below ground level to avoid destruction and pillaging from enemy invaders). Nowadays the town is considered one of the three holy cities in Ethiopia and a site of pilgrimage for many Orthodox folk. It has managed to retain its character and, even though UNESCO has built somewhat unsightly covers to protect the churches, this does not diminish the experience. Early morning mass sees hundreds of people congregate for an atmospheric ritual. Washed in an early morning sepia light, reflected from the surrounding red rock, elderly men draped in white cloth, sporting long beards chant in unison while women devoutly repeat sentences from the sermon on cue. You'd be forgiven for thinking you had just time-travelled back to the biblical era.
In fact, this was a constant theme during our time in Ethiopia: the sense that the country has an astonishingly strong sense of identity, built and preserved over the millennia and the warmth and pride people are so keen to share with visitors. Our guide in the Danakil often expressed concern over conventional forms of globalisation, development and their tendency to replicate Western (and US) cultures while stifling other, equally valid, ways of living. "I want Ethiopia to develop" he would say, "but in our own way". Ethiopia undoubtedly has its own set of governance issues, notably corruption and democratic deficit. However, it was a fascinating country to visit and appeared united and stronger precisely because of its diversity. I can only hope Ethiopia manages to remain that way.
Fact Box:
Simien Mountains trek operator: http://www.simienmountains.com

Danakil Depression operator:
www.worldsunethiopiatours.com