DANTE's Massimo Gava interviews Imagination star Leee John, goes to his Paris and London shows and reflects on how the man behind Body Talk and Just an Illusion has built a more lasting appeal. Massimo starts by pondering the question:
How do you recognise a great performer? – Well, in my opinion, he or she needs be able to sing, not always a main criterion these days. The performer needs to be sexy on stage without gratuitous vulgarity, able to engage with an audience, making funny jokes about himself, so that it shows that he is capable of not taking himself too seriously. And, above all for me, not talking about politics or religion because recently we have seen far too many preachers.
Rewind back a few months.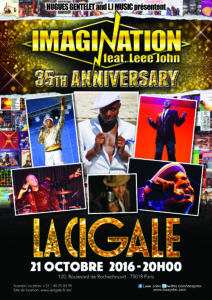 Now picture a city like Paris. And a venue – not just any old venue, but a special place, La Cigale. Immediately you hear the music of Mistinguett, Maurice Chevalier, Yvonne Printemps and Arletty, just to name a few stars that made the history of this magic theatre built over the site of the former cabaret Boule Noire on 120 boulevard de Rochechouart in the 18th arrondissement where Edith Piaf made the album La Rue Pigalle. In more recent times, Adele, Eric Clapton , Coldplay and more have performed in this venue.
This area of French capital is one of my favourites because, walking around there, you can still taste the days of Toulouse-Lautrec.
So on the 21st of October 2016, I did not have to use much of my imagination to recognise on the billboard one of the top singers of the 1980s performing at this venue.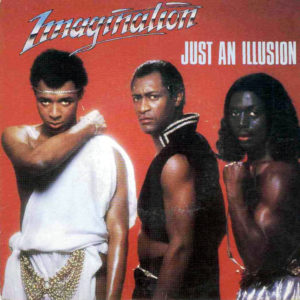 No, it was not just an illusion, the image of him was right there in the main signage between all the music and lights of the evening. My mind flashed back to one of the first-ever video clips I saw when I was a kid and in the heat of the night I recalled some of his songs & without blinking my body started to give break into its own body talk, dance moves, "searching for the touch of life"… "no words are spoken, the only sound we hear is.."
OK, boys and girls, well you might have guessed by the headline but if you did not get what I am talking about the chances are, you may need to learn about music and music legends, because the picture of Leee John, the leader of the group Imagination was right there in front of me. The group sold more than 30 million records worldwide, according to reports, and made it so big all over the world its songs have been sampled by The Pharcyde and Mariah Carey, who in 2005 built her single, Get Your Number with Jermaine Dupri, around a sample of Just an Illusion. The song from the album the Emancipation of MIMI reached number 10 in the U.S. Before that, the 1998 debut album by Destiny's Child (the launch pad of Beyoncé, of course) included a version of Illusion with help from Wyclef Jean and Pras.
*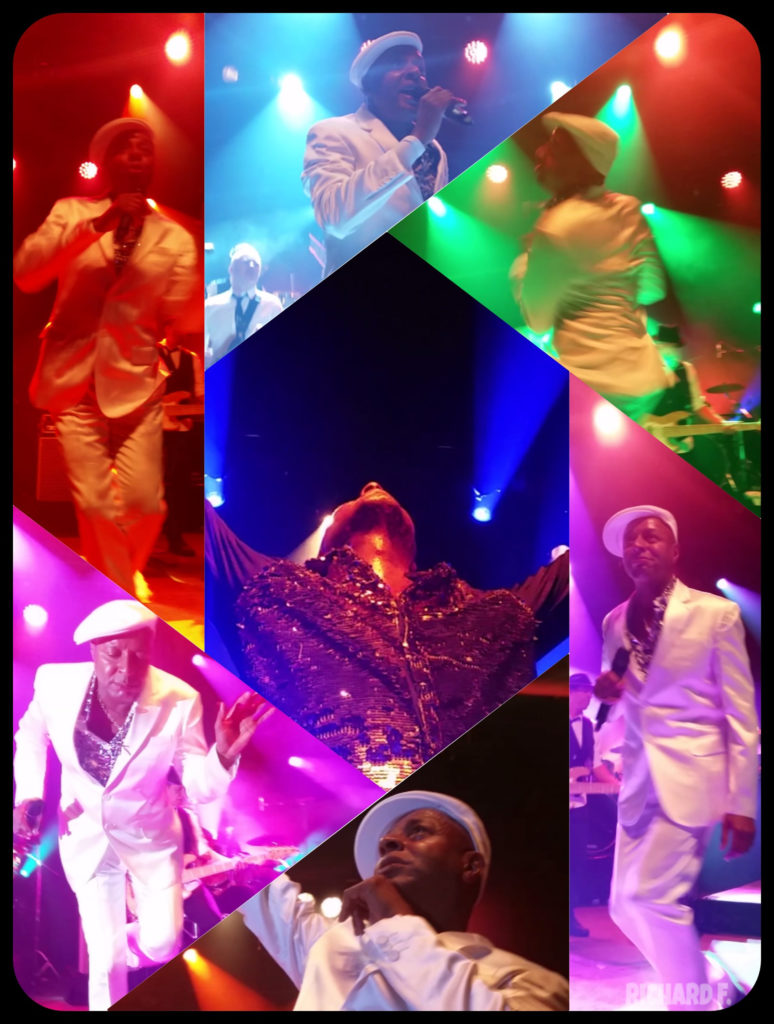 So back to Paris. I really wanted to get a ticket, but overtaken by enthusiasm, I had to surmount a tiny but crucial detail. There was a big French sign overpainted on the board that said "épuisé," or sold out.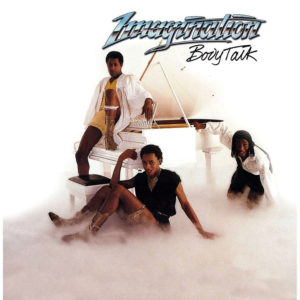 I pretended I did not see it and entered the theatre. There were two more people in line before me asking the same question and, that's when fate teaches you that you have to be at the perfect time in the perfect moment to be lucky, because a last-minute cancellation allowed us to get the last three tickets available.
La Cigale's capacity is not more than about 1,400 people (for concerts where the audience is standing) or 954 (for shows with the entire audience seated).
This creates an intimate ambiance between the artist and the audience, and Leee certainly managed to make the most of that.
He started by singing some of his old material, mixing it with his new because the concert coincided with the launch of the new long awaited Imagination album Retropia in France and the start of his 35th anniversary tour which has been going into 2017.
Since his 2005 solo album Feel My Soul, a more classic presentation in the jazz mode, Leee has been frequently performing internationally. He has been working on other projects including a song with Mary Wilson of The Supremes, Time to Move On, which he co-produced, sang on, and remixed. It went on to reach Number 17 on the Billboard Dance Chart.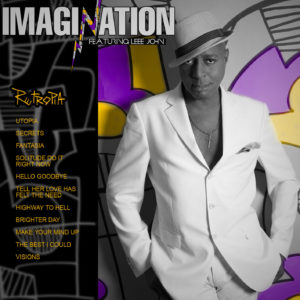 And more recently Leee has been a part of a self-proclaimed super group made up of "the cream of U.K. soul, reggae and rhythm and blues." The British Collective also features Junior (Giscombe, of Mama Used to Say fame), Omar (who had a No. 14 hit with There's Nothing Like This), Noel McKoy and Don-E. Claim to fame: a No. 1 in the U.K. Soul Chart with Love Me Tonight, the Trevor Walters song that reached No. 27 in 1981.
In addition, Leee has also produced and directed an upcoming documentary movie Flashback: The History and Development of U.K. Black Music, which is planned to be presented at the Cannes Film Festival on May 17.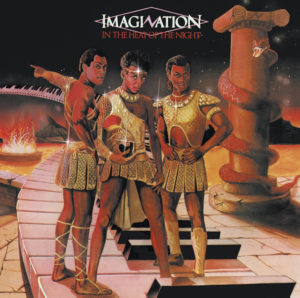 When Leee performed the jazz pieces off the collection Feel My Soul, his voice remains sublime. Still, the evening as a whole was fun because Leee entertained us like a good host, engaging the audience with his wit and interspersing his new and old repertoire with anecdotes with the people singing with him. The mainly French-speaking audience sang along in English, as is becoming more common in Paris rock shows. The new CD Retropia, already released in France, delivers a combination of soul, funk, jazz with a classic contemporary retro sound, a mixture that with a vocal style and harmonies shows a clear maturity. The album is out in the U.K. on June 9th, followed by the rest of the world.
The show went on for more than two hours, because it seemed that neither Leee nor the audience were able to get enough of each other. But unfortunately all good things come to an end and Leee's performance predictably concluded with probably the most awaited song in all his repertoire. The famous loop of that U.K. No. 2 (it was held off the top by the dreadful Seven Tears by the Goombay Dance Band) was played a few times during the show, leading us to believe that the song was coming and the audience responded immediately with excitement but then Leee cooled it down, diverting the music into other notorious songs that were not his, making it an evening and event to remember. A French journalist next to me was quite surprised to hear Leee covering other artists and when I had the occasion to ask Leee directly about this later, he said he felt he had the right to do so and wanted to have fun with us. I am not sure what the backing vocalists thought of it because they were a bit taken back or pretended to be by his sudden change and improvisation but they went along perfectly well.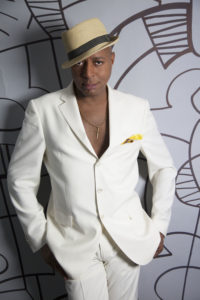 "That's what a live show is all about," Leee said after I went to see him again At the Jazz Café in London. "It is important for me as performer to capture that feeling with my audience and give back to them as much as what they are giving me. It is part of a mutual respect."
Not many artists have that confidence to do this. Perhaps they want to conceal their lack of skills or poor singing ability by creating a lot of confusion around the stage with dancers, lights fireworks or smoke and mirrors. But that's the difference between being a music product and a great performer. Anybody is free to choose what to buy but I want more substance where I put my money and a prolonged satisfaction, so that when I listen again it will bring back the goose-bumps of that moment that I have seen a unique talent creating a unique event. In Leee's case, there is plenty of it in anything he does.
If you want to see the full interview with Leee John, with a piece of the show, you should log on to our web channel www.youtubedantenag.com, or click on the below.
For information on dates of Leee John concerts see http://www.leeejohn.com/gigguide/index.htm
This post is also available in: Portuguese (Portugal) Spanish