Children and Guardians
December 24, 2014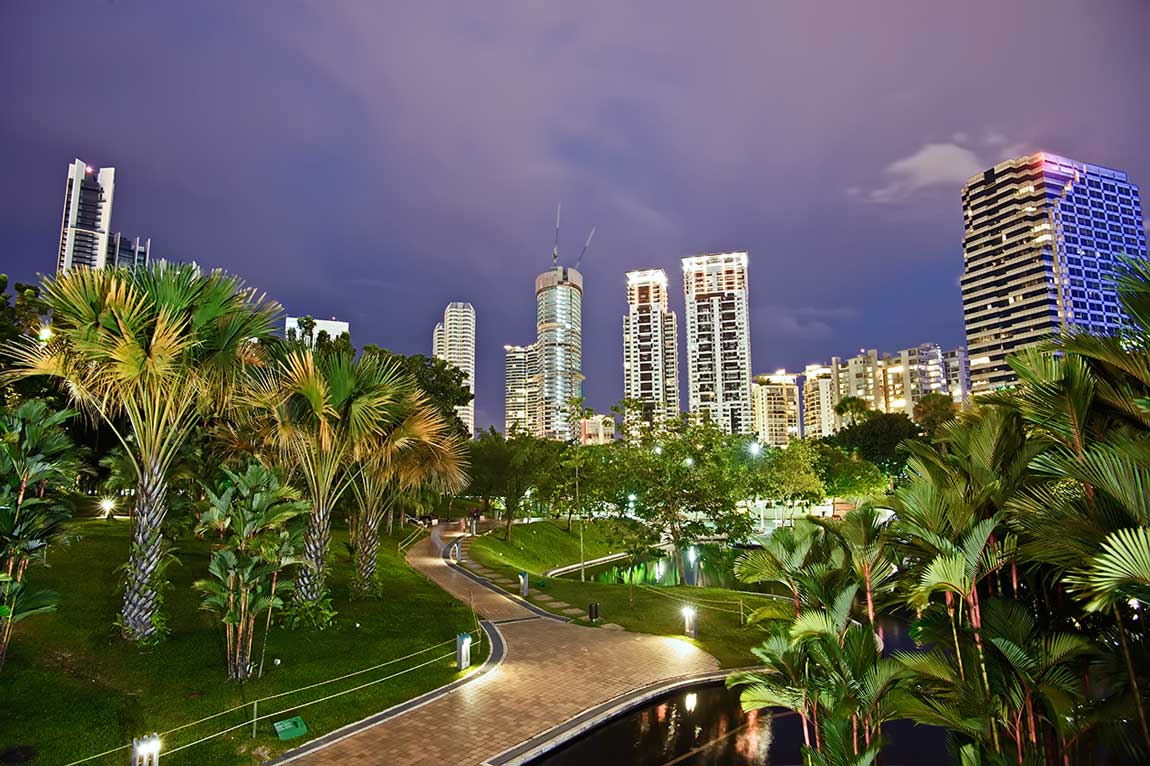 Building Green in Malaysia
December 30, 2014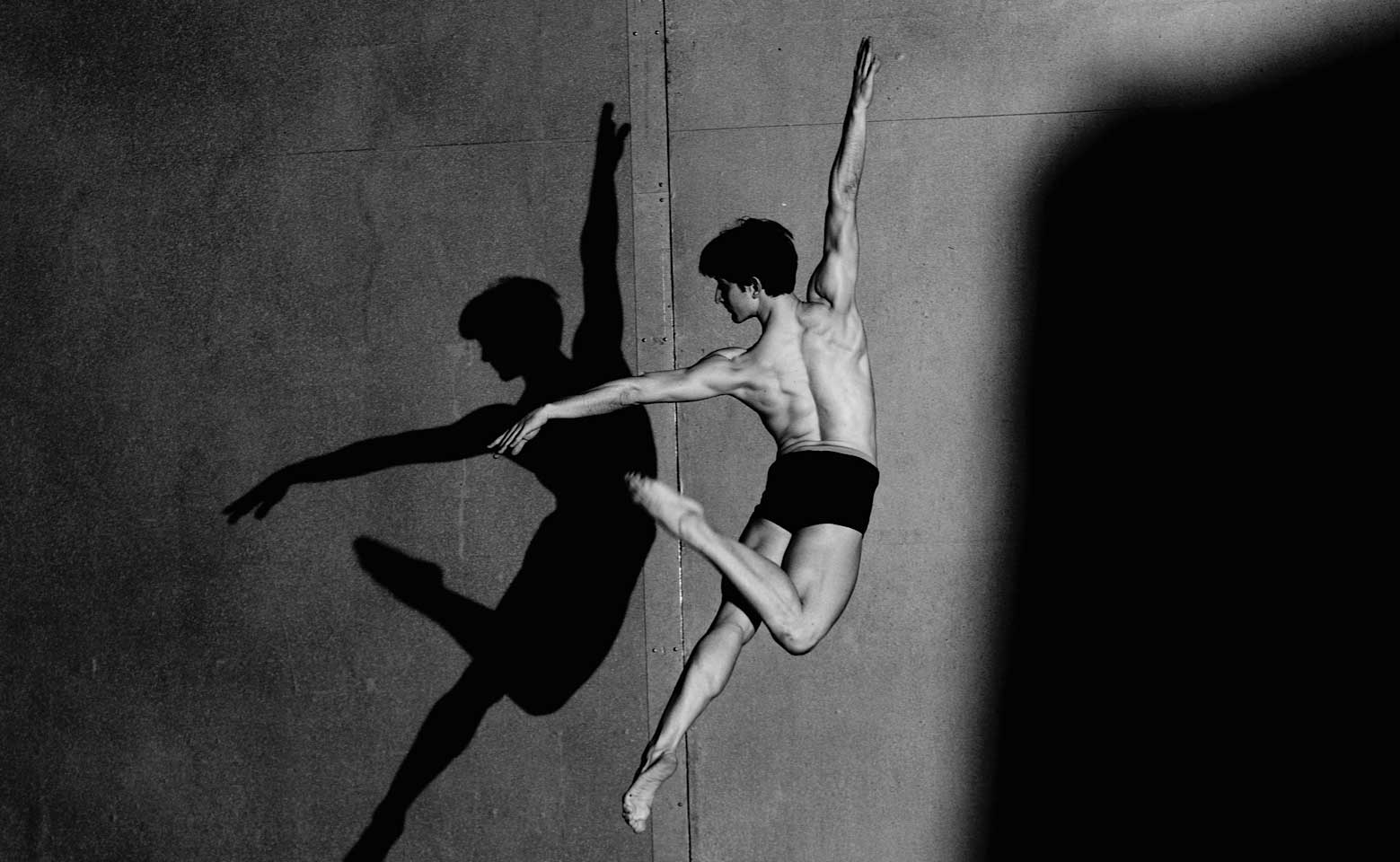 Christmas is always the perfect time to talk about ballet. All around the world there are thousands of productions recreating those idyllic tunes of fantasy land that yearly accompany this festive period. So why not join in the mood and bring you a magical story of a young ballet dancer who at the tender age of four saw a ballet performance on a television show told his mother he wanted to "be like one of those"?
by Massimo Gava
Here we are going down memory lane with Valentino Zucchetti 26 year-old star of the ballet firmament. Valentino has come a long way to where he is now, namely, First Soloist at the Royal Ballet in London.
Born in Calcinate, a little village in the Lombardy region in northern Italy he began his training at a local school at the age of four. It might seem like very early for anybody to know exactly what you want to do in life but that's precisely what Valentino asked his mother after seeing Mikhail Baryshnikov, pirouetting on television, all those years ago.
She enrolled him at the only local school available in the area, probably more to keep her youngest hyperactive child busy rather than really believing he was serious about it, as he tells me, with a laugh, during a break in rehearsals from "Don Quixote". From that moment on the rest is history, as they say. At the age of eleven he moved to Milan to train at the Ballet School of La Scala Opera House.
"I was just a country boy and going to Milan was a bit intimidating at first " he recalls smiling. "I felt I wasn't at all sophisticated like the people living in that world capital of fashion tend to be. So just over one hour's train journey away and it was like stepping into a whole different world".
But his determination got him through the excellent preparation the La Scala Ballet School provided him with, which eventually led him at sixteen to audition for the Royal Ballet School in London, whereupon he was offered a scholarship.
And so off he went to study in an even bigger town in another country. What about the language barrier? Not a problem, apparently.
"I'd studied English at la Scala and with them I went on several training courses in USA. In fact when I joined the Royal Ballet School I was teased by my school friends because I had an American accent mixed in with my Italian and I sounded like Al Pacino!" he says. However over time he soon lost that after the years he spent at the Royal Ballet Upper School, where he won the 2006 internationally renowned Genée Dance Challenge and was awarded the Royal Academy of Dance's Solo Seal award in 2007.
Again another move occurred in his life as Valentino then joined Zürich Ballet . I ask him why, as I have my suspicions it was for romantic reasons After an initial laugh – he understands pretty well what I am aiming at – he tells me that he went there to learn new techniques in order to master more varied roles in the repertoire, to avoid typecasting.
"The basic steps in dance are all the same all over the world, just like notes in music, but different schools have different approaches and I felt it was good for me to learn more about them so I could explore other roles with different choreographers. We're like any other athlete we have a time span and we reach our optimum ability and classical ballet dancers peak between the ages of 25 to 35 and in order to get that perfection of movement you need to work hard, always doing more and more training to make that difference in your body – it's basically like having a different coach taking you in new and challenging directions"
Yes that's all well and good but when I insist on asking him if it wasn't for some other subtle reason he went to Zurich? Valentino laughs and gives in.
"Yes I did meet my girlfriend there but did not move there because of her it just happen that we met there, she came from Vienna stayed in Switzerland for a while then she went off to America to dance, it was only some years later we reconnect and now we're an item".
Valentino – just like his ladykiller namesake Rudolph – has indeed won the heart of stunning ballerina Mercedes Schindler. They never danced together, although he did choreograph her sometimes, and anyway, as Valentino explains,
"When ballerinas dance on point they add over 10 cm to their height so Mercedes would have towered over me if I'd ever partnered her; in any case, now, her career is mainly as a model"
So after Zurich in 2009 he joined the Norwegian National Ballet, then Valentino returned to the Royal Ballet Company in 2010, where he was promoted to First Artist in 2011, Soloist in 2012 and then finally First Soloist in 2014. Was that reward for the return of the prodigal son?
"No " he laughs. "I'd gained so much more experience and the director of the Royal Ballet Monica Mason saw me and thought I'd matured enough to take on more important roles in the company and here I am"
Zucchetti's repertoire at The Royal Ballet includes Rhapsody, Blue Boy (Les Patineurs), Lescaut and Beggar Chief (Manon), Brother Clown (The Winter's Tale), Puck (The Dream), Hans-Peter (The Nutcracker), Mercutio and Lead Mandolin (Romeo and Juliet), Bronze Idol (La Bayadère), the Pas de Trois from Swan Lake, Bluebird (The Sleeping Beauty),  And now he is rehearsing Don Quixote where he is espada the main toreador for this up-coming Christmas season and Onegin opening in january where he will be Lensky.
Principal dancer here at the Royal Ballet, Federico Bonelli who I also had the great pleasure to interview for Dantemag tells me, "Valentino is not only a great dancer but he's also becoming a great choreographer". As evidenced by him winning the School's Ursula Moreton Choreographic Award in 2005 and then devising Sonata for Six for the School's 2013 matinee and in the same year he choreographed Orbital Motion for New English Ballet Theatre. He regularly creates pieces featured in The Royal Ballet's Draft Works.
"Is this what the future holds for you?" I ask him
"The Royal Ballet gives you the opportunities to get out there and experiment" , Valentino replies, "as it shows off the talent they have in-house. I guess it reflects the history of this place when Dame Ninette de Valois, the founder, originally called the School, The Academy of Choreographic Art. As both a choreographer and as artistic director of the emerging Royal Ballet Company, she understood the need to develop and nurture creative talent, but I won't be able to choreograph well if I can't learn to dance all the different roles, so, as much as I like choreography, I'll stick mainly to dancing for the time being because it's really my first love and you know what they say about your first love!"
Well I suppose there's no better way to end the interview because it perfectly sums up the passion, the love and dedication this vibrant young Italian artist has invested his life and his work with. He confides in me his mother actually named him after Valentino, the superstar fashion designer she is so fond of. But, be that as it may, Valentino, might like to know his name is derived from the Latin word Valiant, meaning brave and strong, adjectives easily applied to describe the path of life this determined country boy has taken, learning from an early age how to go and acquire the things not readily available in his part of the world. Whether Valentino will be pirouetting on stage himself or creating dance for others to perform, there is no doubt his achievements have come a long way from that initial one hour train journey he took from his village to Milan. All that amazing technique and unique artistry and sophistication that this young talent artist now shows in every one of his performances mean we cannot wait to see more of him in the future.