A high-quality Thai brand cooks up beauty in a bar.
BANGKOK – Alisa Phibunsiri tells us that making soap started out as a mother-daughter bonding activity. 'We are both huge fans of handmade soaps and love filling up the bathroom shelf with any handmade soap that we can get our hands on,' she says.
This obsession with handmade soaps inspired the duo to delve into the art of soap making. Large piles of books became commonplace at the Phibunsiri household, as did hours of online research. The activity led to around two hundred different recipe tests, which, in turn, resulted in a collection of original recipes that Alisa and her mom absolutely loved.
They decided to start a brand, and since the soaps are made in their kitchen, the name 'Soap Kitchen' seemed to be a great fit. Their first line of products was small, with only five of the very best recipes making the cut. However, the Soap Kitchen line grew quite quickly and expanded to twelve regular varieties and a few seasonal ones with limited availability.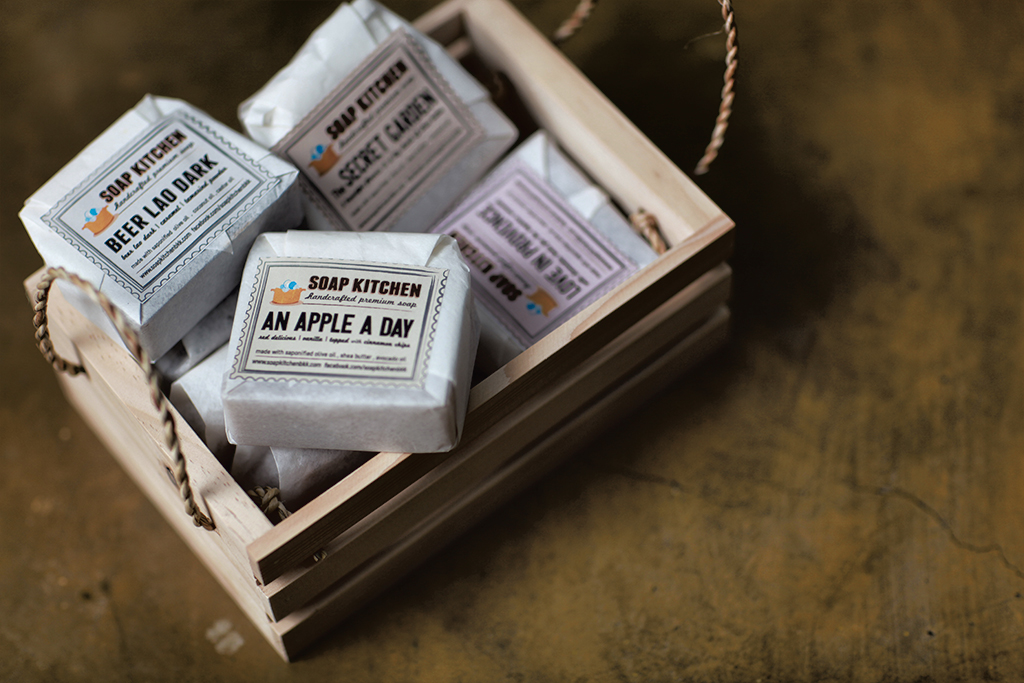 A Grade Above
One thing that users can expect from Alisa and Soap Kitchen is quality ingredients. Alisa says it all starts from selecting the finest natural ingredients. The oils, she notes, are particularly crucial. 'Oils are the most important ingredient in soap. The oils that we use are all food-grade oils.'
And why are food-grade oils so special?
'The use of food-grade oils is something you can never expect from industrial-made soap, which are mostly made with oil acid and not natural oils. But food-grade oils make such a huge difference on your skin,' explains Alisa.
She goes on to tell us all the benefits of using her soaps. Soap Kitchen's soap bars produce creamy, smooth bubbles. The formula can moisturise and cleanse at the same time. And most importantly, you don't have to worry about long-term health risks that are associated with the chemicals found in mass-produced soaps
Other noticeable differences between Soap Kitchen products and mass-produced soaps involve the manufacturing process and how the soap looks. Says Alisa, 'No two Soap Kitchen soap bars are identical. They're handcrafted. From blending the ingredients together, to pouring everything into our custom-made wooden moulds, and cutting them into individual bars — all of these steps are done manually.'
Soap Kitchen pays a lot of attention to branding. Alisa wants people to know that the brand is a lot of good things, but above all it's totally fun.
'Soap Kitchen breaks the stereotype of handmade natural products. I want the brand to be approachable, fun, unique and always with a sense of humour. We have original products that are different from other brands in the market. We love experimenting with ingredients, to try to come up with something innovative.'
Alisa has plenty of creativity bubbling away when it comes to fresh ideas for soap. She gets inspired by things in her daily life, and by her movie idols, which explains 'Grace Kelly' soap. Food provides inspiration too, hence 'An Apple a Day' apple crumble soap and 'Breakfast' soap, which contains cocoa powder and oatmeal scrub.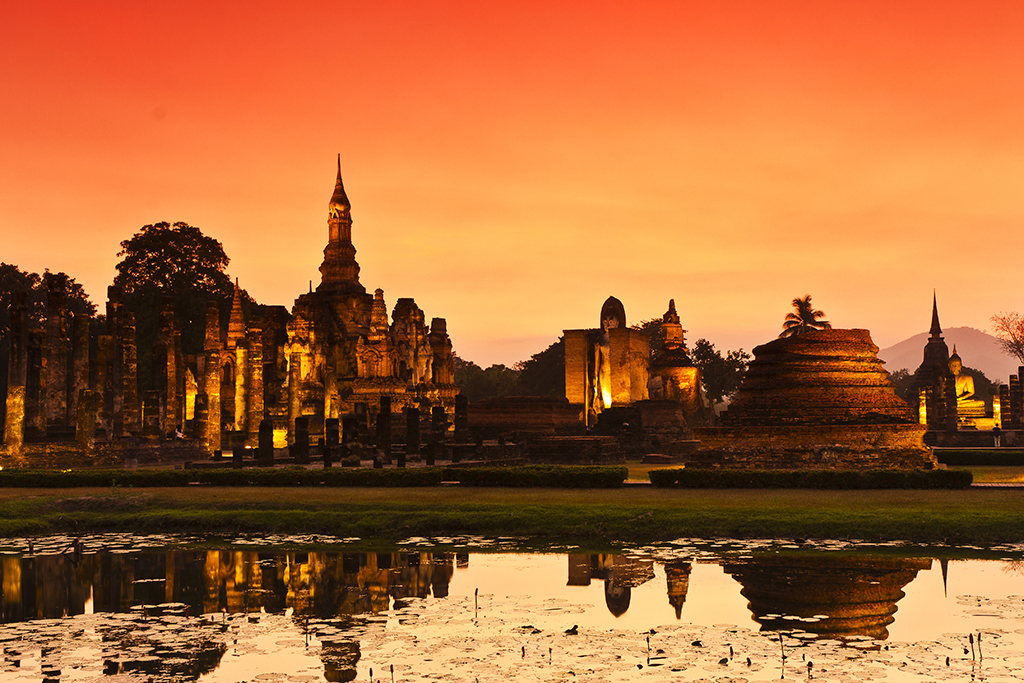 The brand's 'Rice Pudding Bar' is Alisa's favourite soap. In fact, she made a perfume version to spray on her business cards. The inspiration here is quite simple, she relates. 'I thought about what an actual rice pudding smells like. I mixed vanilla extract, jasmine rice and a sprinkle of cinnamon sugar on top, and luckily made soap that smells like rice pudding! It was also an instant hit with our customers.'
Her now-famous 'Beer Lao Dark' is another of her favourites and a Soap Kitchen best-seller. She explains how the soap exceeded their expectations: 'When we first tried making Beer Lao soap, we really didn't know what we would end up with. But the result was this beautiful chocolate-brown coloured soap that gives out a natural creamy caramel scent. It smells absolutely delicious!
Even before soap, Alisa had long had an interest in cooking. That's paid off in a big way in her new endeavours. 'Soap-making in a lot of ways is very similar to cooking,' she observes. From her cooking experiences, she learned about herbs, spices, and other ingredients.
However, Alisa points out there is one aspect of soap making that can be difficult – the wait. The natural soap-making process requires a lot of patience. Even after you've formed the material into individual bars, soaps made with the hot-process method need at least three days to rest, while cold-processed soaps (unsurprisingly, made with no heat involved) need up to six weeks before they are ready.
'You can imagine how hard it is when we come up with something new and are dying to try it out, but then have to wait for six weeks. This makes managing the stock quite difficult as well. And it's one of the reasons why we often run out of soaps. Not that I'm complaining, of course,' says Alisa.
The next step for Soap Kitchen is to expand the product line into body moisturisers, natural lip balms and perfume. Alisa and her mom are already experimenting with and testing a shea butter-based body cream. Fans will be happy to know they can expect  a Soap Kitchen body moisturiser soon.
The brand is also looking for a location to open the first Soap Kitchen store in Bangkok. Alisa says it's going to be designed to an unconventional concept, one that you wouldn't expect from  a brand of body products.
Don't get in a lather. We'll just have to wait and see what  they come up with. In the meantime, you can stay tuned at  www.soapkitchenbkk.com.