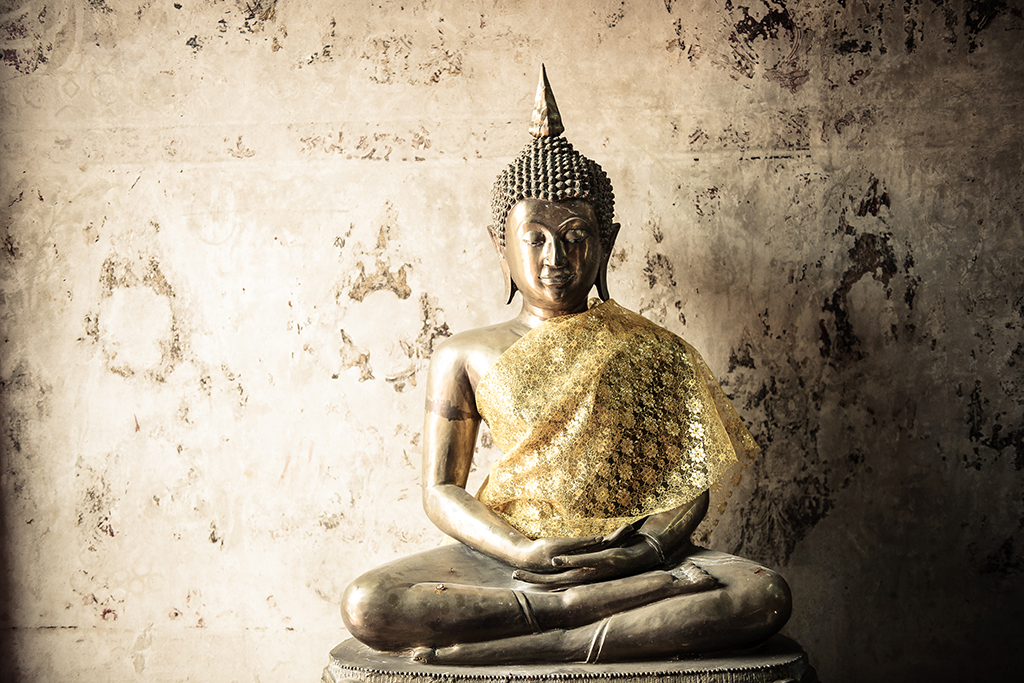 In the Soap Kitchen
December 13, 2013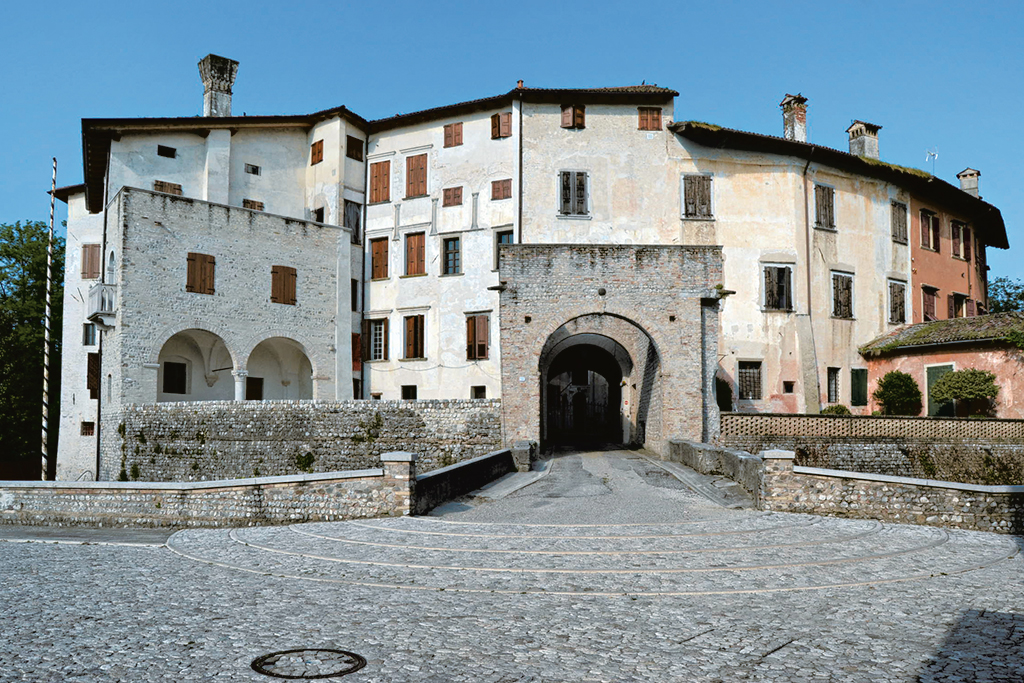 Theatres of Friuli: The Hidden Roots of Entertainment Culture
December 15, 2013
Lake Garda And Lugana A Marriage Made In Heaven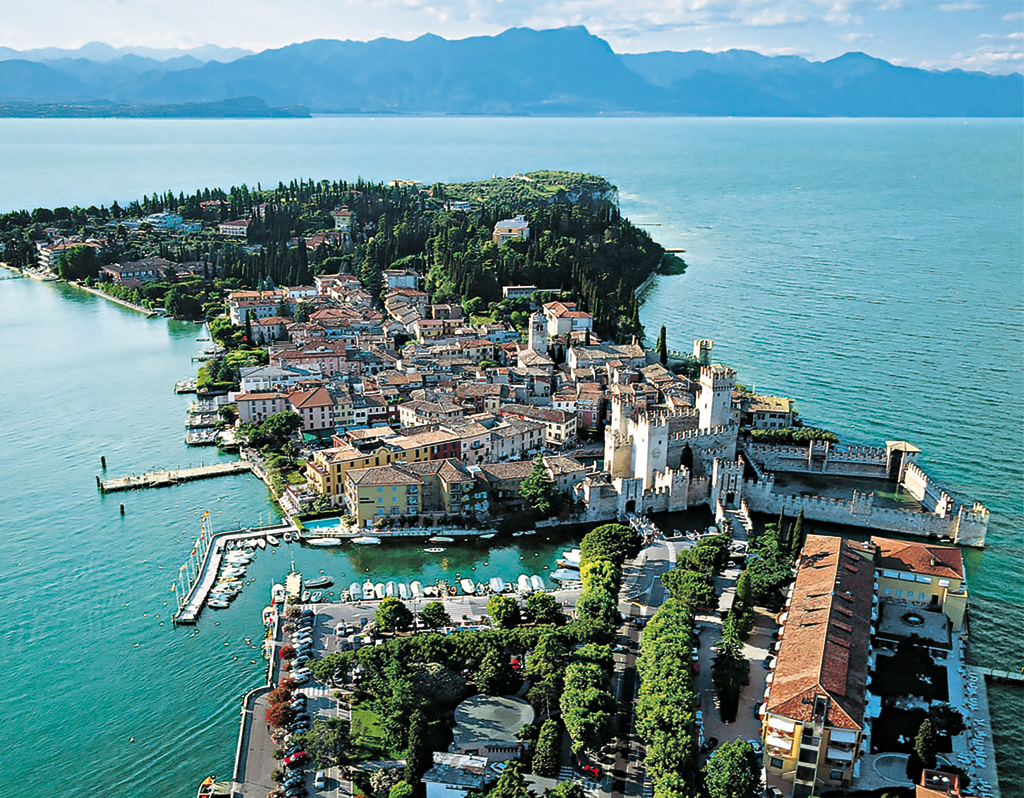 One of Italy's great tourist attractions needs no introduction – visitors flock to its breathtakingly beautiful Northern lakes in numbers but DANTEMAG discovers the area has another jewel in its crown – LUGANA wines grown near Lake Garda are making waves around the world
"Drink your Lugana, young or very young and you will relish its freshness. Drink it two or three years old and you'll enjoy it's all roundedness. Drink it after ten years; you'll be taken aback by its overall authoritativeness… Lugana wines have that very rare quality among wines, namely an extraordinary ability to be instantly recognisable" Thus the renowned wine critic and expert Luigi Veronelli describes the profi le of Lugana brand, appreciating as he does both the character and personality of their wines, whatever their age. There are fi ve aspects to consider when discussing the Lugana range of wines.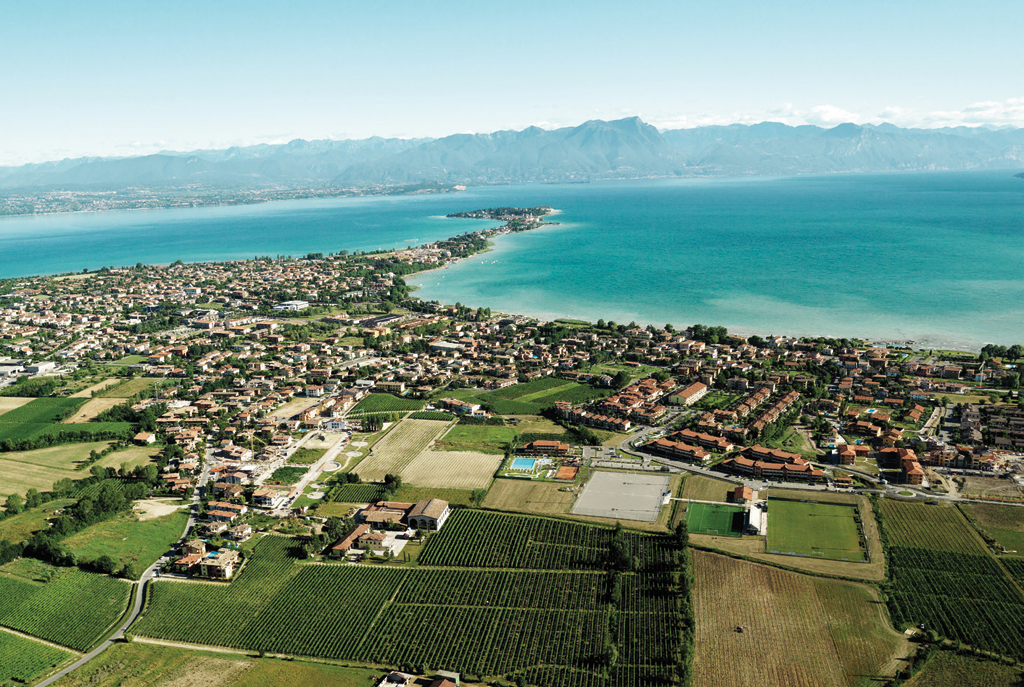 THE GRAPE
Lugana, in its three different confi gurations – Lugana DOC, Lugana Superiore and Lugana Spumante uses a grape called Trebbiano of Lugana, which, locally, is known as the 'turbiano' – a grape variety known and appreciated going back to Roman times, the 'trebulanus'
The turbiano vine is a white variety, has a defi nite spread and characteristically grows in medium–sized bunches of longish pyramid shape. The grapes themselves are slightly elongated of a yellow-green colour, they are round with a slightly hairy skin, the fl esh of which is succulent, loose and ever so slightly acidic but which is neutral to taste. A peculiar characteristic of this variety is its marked resistance to the rigours of winter, even if as a result it is susceptible to powdery mildew and botrytis. The turbiano achieves its full potential in soil that is quite dry and is naturally majority clay, fl inty and chalky. The other white grape variety for the 10% permitted under the DOC specifications are still from the same turbiano variety but it is not necessarily as perfumed.
LUGANA DOC
It embodies all the traditions and values of this wine-growing area, which has witnessed over the years an ever greater View of Sirmione commitment to developing a high quality product, and is now  so prestigious as to be recognised and acknowledged around the world.
The Lugana DOC is an elegant and distinctive wine that surprises the palate with its freshness and its unique character. In its young incarnation it has a straw-yellow hue with greenish tints while, with age, it tends to a much more intense yellow with golden hues. The bouquet unleashes a delicate aroma of white fl owers and citrus. It tastes smooth to the palate, fresh and with a strong but delicate character, sometimes with a woody aftertaste. After just one tasting, the nose picks up in addition yellow fruit, citronella and almond.
It is especially recommended as an accompaniment to fi shbased dishes and absolutely ideal to have with the local Lake Garda specialities, such as all manner of risottos made with either tench, carp, frogs legs, lake bass or local green vegetables. Perfect also with shellfi sh and molluscs, Lugana DOC can be drunk with prosciutto ham and any hors d'oeuvres in general, most notably with pike in salsa, which is the wine's most popular combination.
LUGANA SUPERIORE
Aged and refined as it is for a minimum of twelve months after the first grape harvest on October 1st, Lugana Superiore is the most prestigious product in the Lugana range. It is straw-yellow in colour with greenish tints; its alcohol content must not go below 12 degrees as stipulated in its specifications. Albeit a young wine, it has been able to make its mark because of its originality, elegance and structure and is in contention with the most trumpeted white wines, gaining plaudits and recognition from both wine specialists and wine connoisseurs alike.
To the palate its taste is strongly characterised and lingers pleasantly with bittersweet notes, revealing hints of cedar, kiwifruit, peach and apple overtones. If it has been wood-aged, the prevailing notes suggest hints of fl owers, fruit and herbs along with vanilla, hazelnut and almond.
It is an extremely versatile wine: ideal with freshwater and sea fish main courses, it is a perfect accompaniment to grilled white meats. Another winning combination is drinking Lugana Superiore with pork and salamis as well as with young cheeses.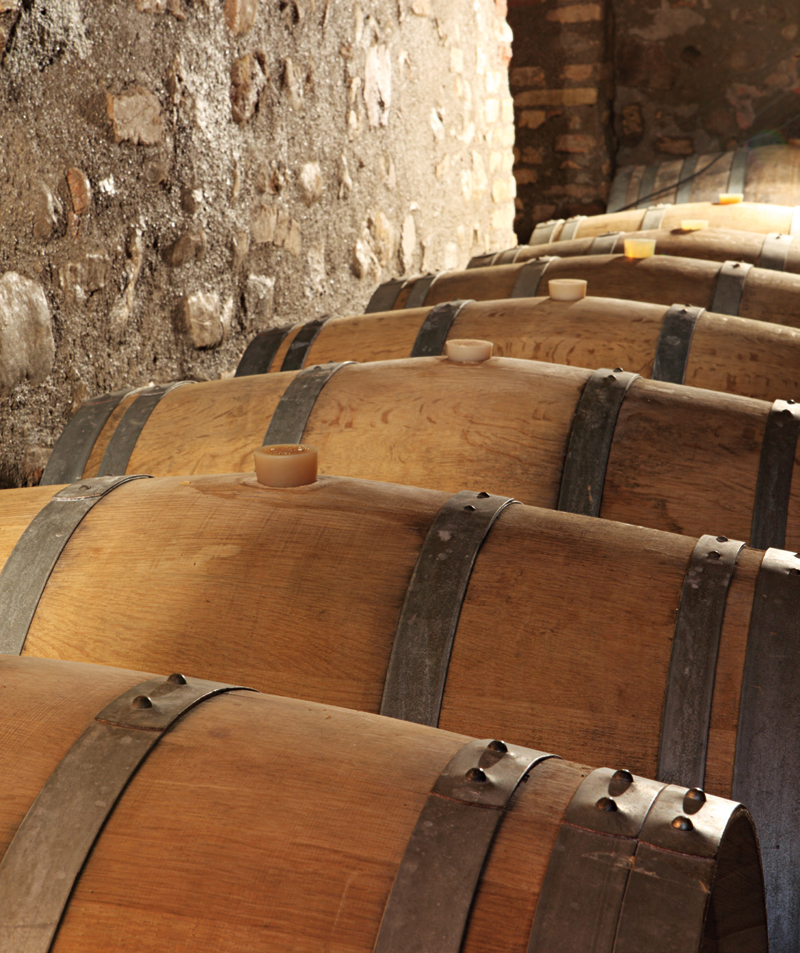 LUGANA RISERVA
Added to our range in 2012, it is a natural development on from the Superiore. Its specification is that it must have aged for a minimum of 24 months, of which six laid in bottles. The Riserva's palette of colours tends to be more vibrant, with a more developed and intricate range of aromas with notes that recall smoky chimney stone and hints of balsamic, it tastes of stone that is warmer but still striking, full of fl avour and lingering.
It lends itself to rich fish dishes and quite simply just drunk as a superb aperitif, too.
LUGANA LATE HARVEST
A different Lugana wine, more "experimental", but still far removed from the sweet viscosity of traditional 'straw wines', this Lugana wine is created by an "over-ripening" of the grapes, namely harvesting them late, in fact, not until the end of October or the fi rst weeks of November, without undergoing any further drying in the store-room. The resultant grapes are concentrated and rich and so give the Lugano the characteristics of a late harvest wine, namely much smoother and denser but without being excessively sweet, as the sugar content is successfully counterbalanced by its slight acidity, in the manner of those late harvest Alsace or German Spätlese wines. The longevity of these "dry" and "stable" versions varies from type to type but also depends on the method of production. Now that the trend is more and more towards producing the wine using steel vats and "sur lie", i.e. allowing the self-fermentation of the wine over a prolonged period so as to increase body and flavour or using a mixture of steel vats and wood casks for the ageing process of the higher quality wines such as Riserva or Superiore, the Lugana versions are proving to be much longerlasting than even just a few years ago.
It is the perfect accompaniment to rich and refined dishes and ideal just to taste on its own.
LUGANA SPUMANTE
This wine is an extremely interesting proposition, aimed as it is at a demanding and meticulous wine-drinking public, who, despite its limited output, have justifi ably paid tribute to its merits, appreciating its high quality. History relates that, already in the nineteenth century, a group of entrepreneurs from Champagne, who had arrived on the southern shores of Lake Garda, admired the Lugana white wine to such an extent that they looked into the possibility of building at Rivoltella wine cellars that would produce spumante. The idea never took off as output at the time was too limited and did not justify the investment. So, considering that even two centuries ago people were already thinking of making a spumante out of Lugano wines, it is therefore not in any way a matter of chance that the idea has resurfaced again. So, despite its relative youth, Lugano spumante benefits from centuries-old appreciation of its potential to announce an assuredly brilliant future for itself. It is straw-yellow in colour, with fi ne bubbles; it has a lingering and fragrant flavour, with fruity notes when the Martinotti spumante method is used or with a refined bouquet if fermented in bottles. Ideal as an aperitif, it can equally be a fi ne accompaniment to Parma ham, fine parmeggiano cheese and, last but not least, the traditional fi sh delicacies of the Lake Garda area.