EMBASSY mayfair
December 1, 2011
Reining in Reckless Bankers: a Modest Proposal
December 6, 2011
[three_fourth_last]
Scooping up Great Art
[/three_fourth_last]
[two_third_last]
As the world's financial markets continue to find their post-downturn bearings, the art scene is coming under scrutiny again. But what's the trick for bagging yourself a truly remarkable piece? Bee Van Zuylen gets the inside track from the British dealer Lisa Sharpe.
[/two_third_last]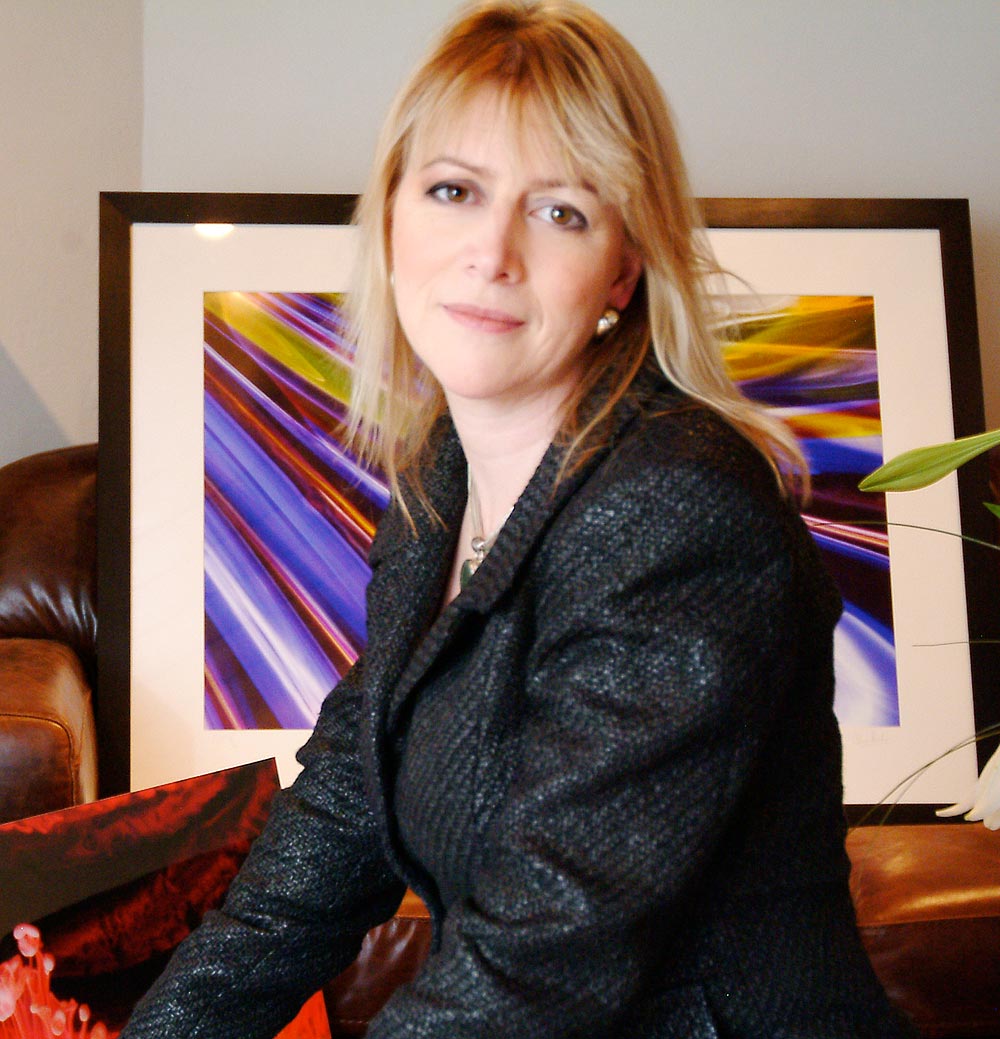 [three_fourth_last]A'Art is all about going on a wonderful journey that you're never too young or too old for:  it's free most of the time and is there to enjoy and lift your spirits.' Making her living from the commercial dealing in art has not muffled Lisa Sharpe's passion. Her love affair began at the age of ten, when her father returned from a trip to Tahiti bearing a Gaugin print as a gift. She grew up to work in several of the art world's important galleries, before going solo, sourcing pieces for public institutions as well as private collectors. That was in 2006.
Since then the world has changed, with the art market far from immune to the economic turmoil. But this picture features a beautifully-traced silver lining, according to Sharpe: 'In many ways, I think the recession has been good for the art world: a lot of key works are coming on to the open market as individuals and corporations have to liquidate their assets. Great works that have been hidden away until now are breaking world records at auction with Giacometti's Walking Man I fetching £65 million at Sotheby's, followed by Picasso's Nude, Green Leaves and Bust fetching £70 million. Prices of work by some well known more prolific contemporary artists have taken a bit of a hit simply because supply outstrips demand and quite a few ill-advised people were buying purely to speculate. I think people are now thinking more about what they are buying and why, rather than just jumping on the band-wagon and speculating because a high-profile collector has bought works by the same artist.'
Not that she denigrates a commercial attitude towards art: 'When investing relatively large sums, buy work by blue chip artists, make sure it is a good work (some periods in an artist's career are more collectable than others). Good condition is vital and rarity is always an advantage. And finally, check that it has good provenance and always buy at the right price – don't buy at the top end of the market.  It's often worth remembering that if an artist is dead, he or she is not going to be producing any more work and is less likely to fall out of favour – at the height of the financial boom in 2008 a Banksy print of Kate Moss sold for £96,000 – more than a Warhol print of Marilyn Monroe – prices have since re-adjusted to more realistic levels.'
Art fairs give access to many galleries under one roof, says Sharpe. She's been looking forward to Switzerland's Art Basel, the Royal Academy's Summer Show where 30 percent of all sales go to support the RA. The new Masterpiece London 2010 at the former Chelsea Barracks is an absolute must for her – everything from art to classic cars and above-average catering by Le Caprice & The Ivy. As for diary items later this year, she lists the 20/21 British Art Fair in September, Art London and also Frieze in Regent's Park the following month and then Art Basel Miami in December.
The cardinal sin, to her, is to buy art you yourself don't personally enjoy. 'Go for a work that you really connect with, that gives you pleasure time and time again. If you have any hesitancy or niggles, don't buy it.' Sounds simple? Well there's a kicker for collectors just starting out: 'their tastes often change and develop along the way, becoming more adventurous as they really get the bug.' So it's not just about knowing what you like, but also what you're going to continue appreciating.
[nggallery id=3]
Strangely, this may be harder for women. Sharpe says it's easier buying for men: 'they tend to make up their minds more easily, and are less likely to change it!'
The general market's tastes change too, she warns. 'There has been a fair amount of shallow art over the last decade or so which has been a reflection of our society and what people have been willing to buy and speculate on. But I am totally confident that work of genuinely talented artists will outlast PR-driven emperor's-new-clothes art.' She cites the nominees for last year's Turner Prize as omens of things changing for the better.
Perhaps Sharpe's is an intuitive feel for the zeitgeist. Of all living artists, she most admires Anish Kapoor. 'I went around his studio a few months before his solo show at the RA. It was fascinating to see so many works in progress in the studio and then finished and on display at the RA. I find some of his work like the finest box of Belgian chocolates – you want to keep on feasting your eyes by seeing more and more. I am thrilled that he will be designing the Orbit Tower for the Olympic Games.'
What about the future? Her eye is on Paul Day, 'he is an absolute genius and has got some serious public commissions under his belt – the Battle of Britain memorial, the Queen Mother memorial and the Meeting Place sculpture at London's St. Pancras. Some of Paul's studio work is outstanding – contemplative and observational with a slight twist. He is in the process of making some clay sketches for a football sculpture, which we will be working on together.'
But it's in very specific jobs that she really comes into her own. She gives the example of being given a brief to find a great portrait by Frank Auerbach at the best price. 'In this case, I started by going through all the auction records for the last ten years or so to get an accurate auction value, I then contacted the artist's gallery, Marlborough Gallery, as well another art dealer and a private collector. All this research resulted in up-to-date market information and three wonderful Auerbach portraits for my client to choose from. This was all happening at around the time that the Leon Kossoff head by Auerbach broke all records at Sotheby's by selling for £1.777 million.'
And if she could get her hands on anything at all, what does she lust over the most? 'Probably one of the most difficult questions to answer, as there are so many artist whose work I adore – Kandinsky, Klee, Cezanne, Fink, Chadwick, Kapoor, Gormley. But if I were to have one slightly more affordable but utterly fantastic work, I would pick Alison Watt who was resident artist at the National Gallery a few years ago – her massive paintings of great swathes of cloth are mesmerising.'
And what if the tables were turned? Who would she most like to be painted or sculpted by? 'Not Lucian Freud as I don't think that he would be flattering enough! I think Jonathan Yeo is a great portrait painter and I have sourced several of his works for clients via his main gallery, Eleven Gallery, so he would be top of my list, but I wouldn't want to be immortalised in one of his porn collages!'
Sharpe's very insistent on one thing: 'For me, art should be about pleasure and the senses. It should physically move the viewer and connect in a positive way. Life is too short not to enjoy what you have around you.'[/three_fourth_last]