EMBASSY mayfair
[three_fourth_last]
EMBASSY mayfair
Chef Joël Antunès Launches New Restaurant in

Landmark Mayfair Site
Early November 2011 saw the successful launch of "Kitchen Joel Antunes" at Embassy Mayfair under the watchful eye of the eponymous chef, accompanied by business partners Dan Kapp, Jacobi Anstruther-Gough-Calthorpe and Timo Weber, along with Mark Fuller, owner of Embassy Mayfair.
This stylish new restaurant has a 95-seat ground-floor with a 40-seat extended terrace. The newly designed interior by Jacobi and Dan has a mood of understated chic, echoing mid-20th century Riviera glamour. A classic French patterned limestone-tile flooring complements the light Carrara marble topped bar while the seating sports leather in shades of duck-egg blue, burgundy and champagne. A collection of Slim Aarons prints hang alongside contemporary art pieces, including a couple of Tracey Emin neons.
Joël Antunes was born in Volvic, France, and worked in a number of prestigious French kitchens, namely "Ledoyen", with Paul Bocuse at "L'Auberge du Pont de Collonges", with Marc Meneau at "L'Esperance", Michel Troisgros, Jacques Maximin for a decade before moving to London in 1991. He opened "Les Saveurs", in Curzon Street, Mayfair, to incredible critical acclaim, gaining a Michelin star in 1994. He then moved to the USA, and launched "Joël" in Atlanta, Georgia, in 1999, which swiftly became one of the most talked-about restaurants in the country. He returned to the UK to open "Brasserie Joël" at the Westminster Park Plaza in March 2010
"Kitchen Joël Antunès" showcases a largely Provençal-based menu. Typical dishes include Jerusalem artichoke velouté with poached eggs and truffles, traditional Niçoise salad, pissaladière comme à Menton, octopus salad with caponata, shrimp piperade with basil, traditional coq au vin, osso bucco gremolata, sweetbreads with porcini, and roast sea bass with lemon. Desserts feature some classics and also some whimsical offerings, including tarte tatin with vanilla, poached pear with yogurt sorbet, chocolat liegois with nougatine, baked Alaska, and Kit-Kat peanut bar. A wine list of approximately 140 bins concentrate on the major European wine-growing regions. In addition, coffee and pastries are served from 11am til noon and in the afternoon each day while a light menu is available after official last food orders at 11 p.m. to accompany your late night drinks with a licence until 1.30 am.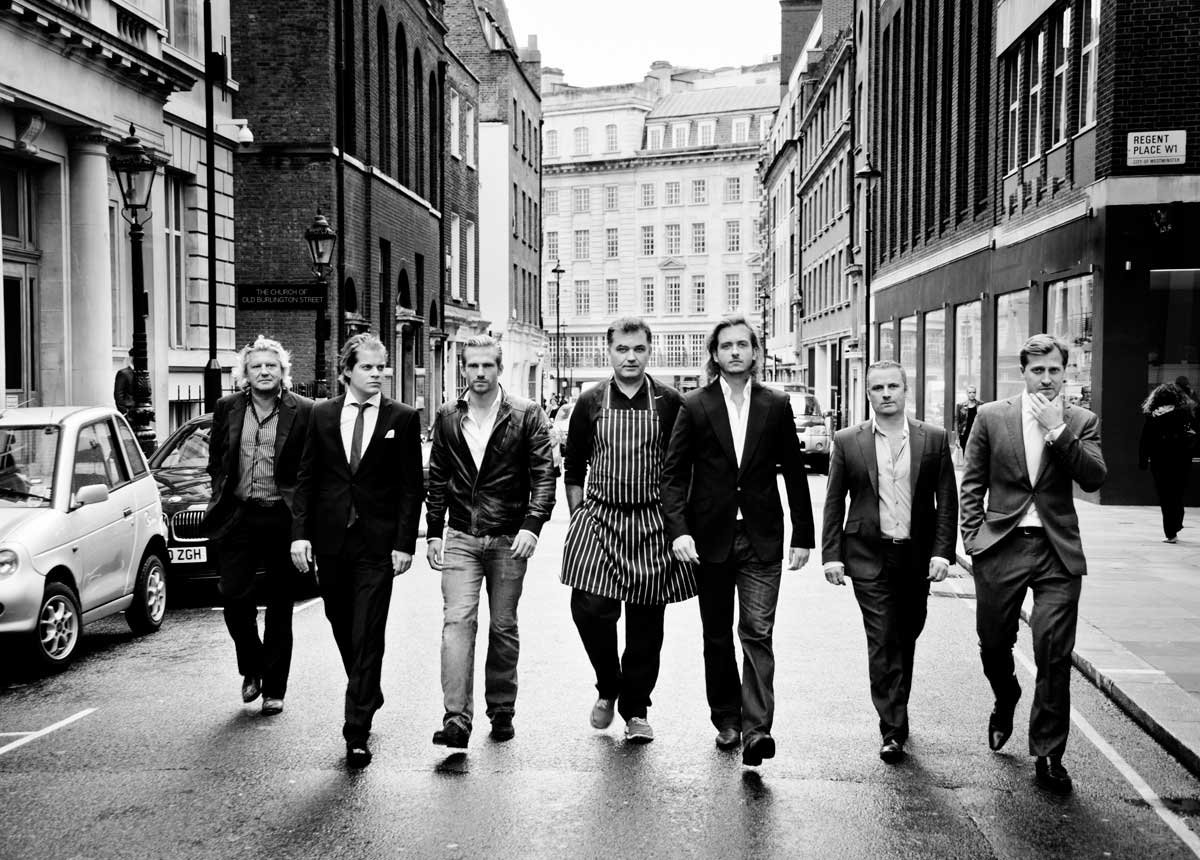 "Kitchen Joël Antunès" is open Monday to Saturday.
29 Old Burlington Street, Mayfair, London W1S 3A.
Reservations number  020-7494 5660.
www.embassymayfair.com
[/three_fourth_last]