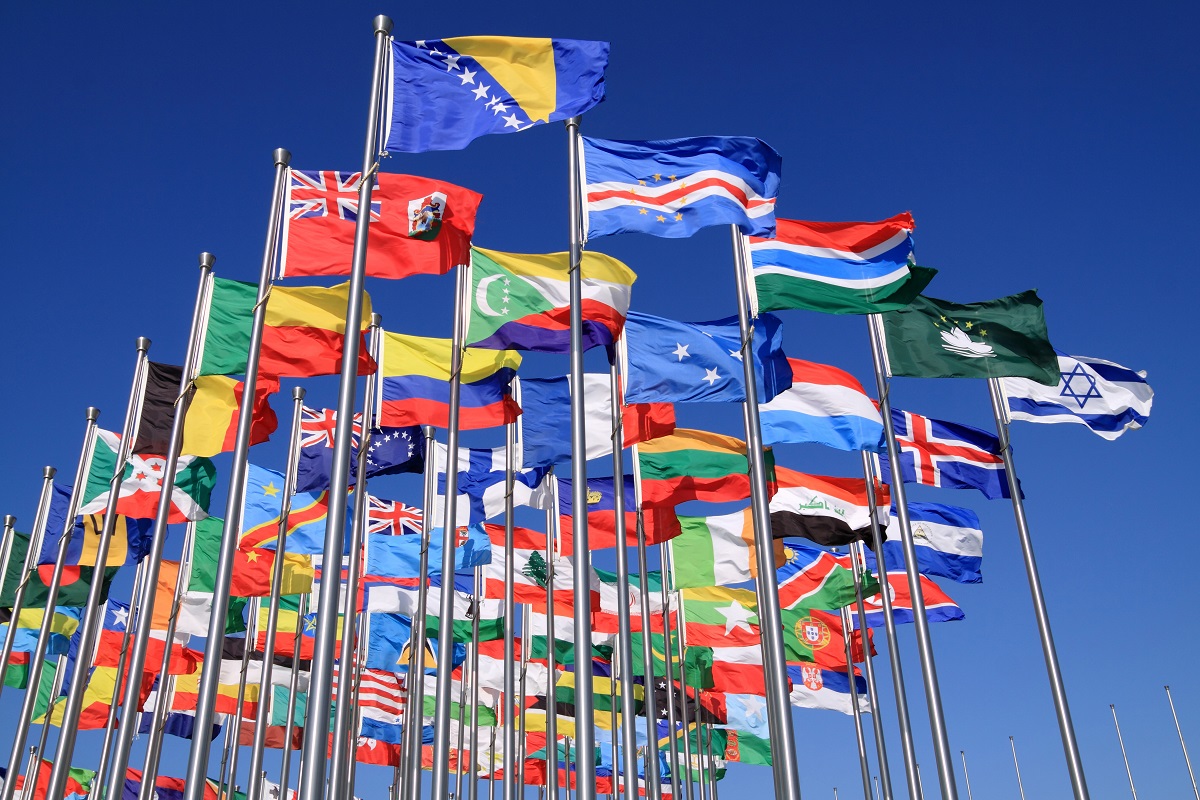 Diplomatic Protocol In An Undiplomatic Age
May 20, 2019
Music, Environment and Vedute Sonore.
May 31, 2019
The Magical Worlds of Mamuka Dideba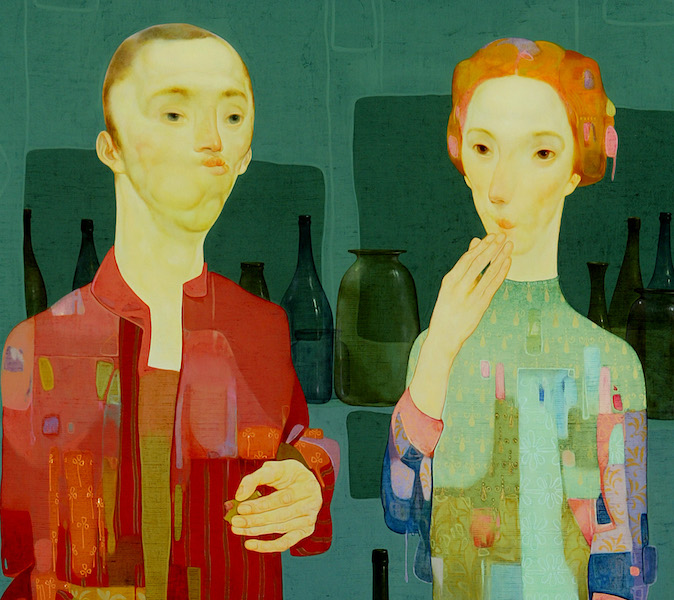 Georgia is an ancient land of inspiration, diversity, and artistic mastery. It is the home of Mamuka "Dideba" Didebashvili.
Opening Russian Art Week London 2019, Katrine Levin Galleries and Russian Art + Culture present the first solo show in London by this great Georgian artist, who is dubbed by some as "Georgia's Bruegel".
Autumn-Prelude-Night-110-x-105cm-
The art of Dideba is a unique expression of the wonder, subtle humour, and the often surreal and warm philosophical outlook that is quintessentially Georgian.
A master of figurative and abstract, Dideba paints in exquisite Renaissance imprimatura technique that lights up the canvas from within – a laborious process that requires enormous skill. This is the same technique that was so effectively used by Leonardo da Vinci. It seems fitting that Dideba's first major show outside of Georgia takes place during the 500th anniversary of da Vinci's death.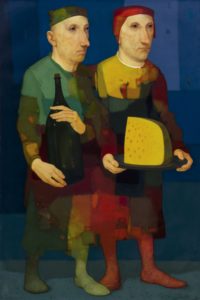 Dideba is inspired by the Old Masters. Influences by da Vinci, Brueghel, Rembrandt, Bronzino, Peiro della Francesca, Velasquez, and Rogier van der Weyden, to name a few, can be glimpsed across his works. Yet, he incorporates traditional techniques and a masterful rendering of the human figure into a striking contemporary language all his own.
Dideba places his magical characters in an indeterminate past, purposefully altering their forms away from academically realistic proportions in order to highlight the imprint of their character and profession on their stance and facial expression. He finds in imperfect proportions the beauty of a life in the process of being lived.
"I strive to present them in such a way, so that their essential character could be glimpsed from hints at their occupation and descent. I also display their personal accessories, because they are informative and add to our ability to understand and interpret the characters." (Mamuka Dideba)
The Key Keeper, 82 x 58cm
Feeling his hand guided by the Old Masters, Dideba completes a painting only when he senses the figure is alive, as if just about to start a conversation.
Having survived the war in Afghanistan into which he had been drafted while at university, and having lived through the cold and hungry '90s during Georgia's war of independence, Dideba has seen his fair share of less than human behaviour. Yet his paintings do not reflect the dark. No matter whether serious or playful, from the Sommelier to the Fig Eater to the Water Carrier, his characters are kind. Their unconventional forms and faces convey each one's essence with gentle humour and dignity.
My chief goal is to transform the mundane and the realistic into something special and elevated. (Mamuka Dideba)
Dideba alternates between figurative and abstracted works, each of which taps into a different part of him. Of his abstracted paintings, he says that they are a Practice in Freedom, citing a quote from the German poet Friedrich Schiller that "beauty is nothing but freedom in appearance". Through an ingenious interplay of light and form Dideba creates an enchanting melody of colour that lures the viewer inside an irresistibly contemplative world. "Absolute freedom' … is what these abstract paintings mean to me" (Mamuka Dideba).
Evening Melody, 110 x 105cm
Born in 1968 in Tbilisi, the capital of Georgia, Dideba studied at the prestigious Nikoladze School of Art and the Tbilisi State Art Academy.
The-Gladiator-82-x-59cm-
Mamuka Dideba is exclusively represented by Katrine Levin Galleries which introduces extraordinary artists from places less explored. The exhibition is open to the public 1 – 6 June 2019, at Shapero Modern, 32 St. George Street, Mayfair, London, W1S 2EA. Opening hours: 11am – 5pm Saturday – Sunday | 10am -6pm Monday – Thursday.