Massimo Gava meets Eurovision and San Remo legends Jalisse for an exclusive interview – and was the first to hear rehearsals for the new soundtrack featured in the movie Niente di serio (Nothing Serious) featuring iconic actress Claudia Cardinale  that will be shown at Cannes 2018.
The name Jalisse originally comes from the collection of folk tales, One Thousand and One Nights, compiled in Arabic during the Islamic Golden ages. It is also known in English as the Arabian Nights from its first English-language edition of 1706. If we take the name directly from its Arab root, "Jalis" means both 'companion' and also 'a person that you entertain and share a meal with'.
So, let me entertain you, with Alessandra Drusian and her husband, music producer Fabio Ricci alias Jalisse.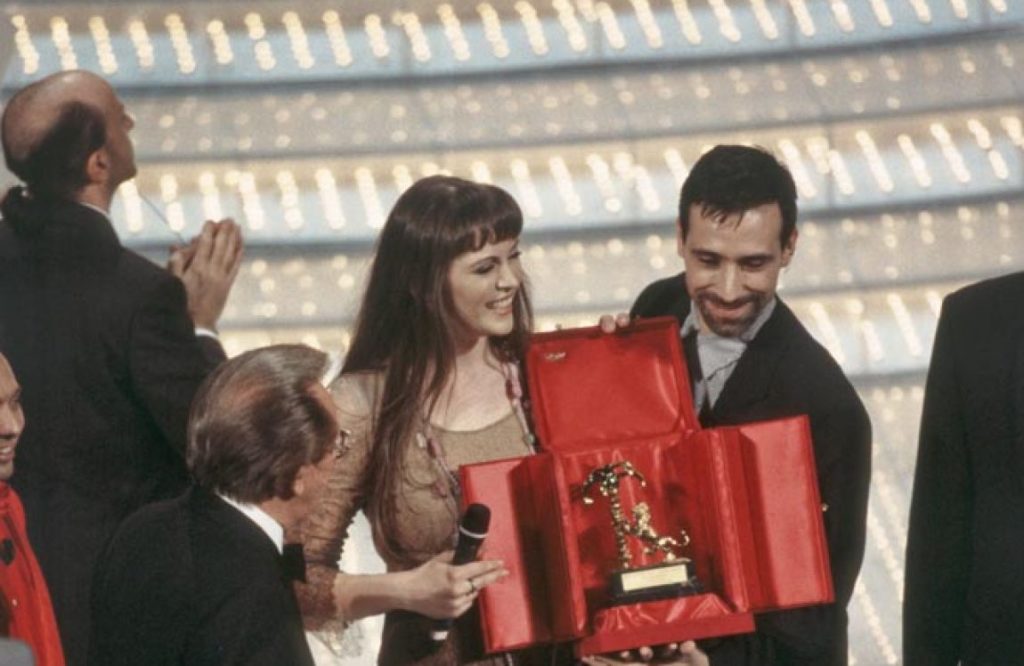 They first came to fame in 1997, when they won the Italian music festival of San Remo with Fiumi di Parole (River of Words). The festival was the inspiration for the Eurovision Song Contest and serves as a way of choosing the country's entry. The duo's song reached fourth place in the 1997 Eurovision, held in Dublin.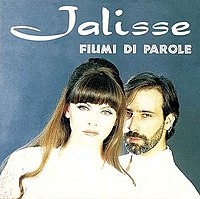 Like many other legends in the music industry, there should be an element of drama that helps build up their fame. These days, we have fake news and gossip, but almost 20 years ago, we were more naïve and still believed that everything written on paper was more truthful. Rumour has it that Rai, the Italian state broadcasting television network, manipulated the vote so that Jalisse did not win, because the subsequent event in 1998 would have been hosted by Italy, costing the television company too much. In fact, after their participation, Italy did not appear in the contest for many years and resumed only in 2011.
But despite all this "Italian folklore," the duo became popular internationally, with its hits performed in several languages. They became the first western group to have a top chart record in the new free Iraq.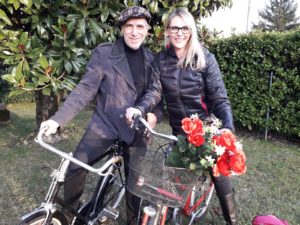 The couple has kept a low profile in Italy and settled down in Oderzo, a village founded by the Romans north of Venice. It is where Alessandra originally comes from, and the hamlet is described by the pair as the best place to raise their two daughters.
This is where to duo continues to make its music. It also creates workshops with schools across Italy – teaching the children not only how to make music, but also the importance of social integration and opposition to issues such as bullying.
Jalisse is unique in having the guts to put its fame and reputation at risk to expose the jokes around the many "X talent" format clones around. These are contests that pretend to exist in order to create new talent, but really are there only to use the TV audience to sell advertising and enhance profile of the so-called judges.
Alessandra participated in The Voice of Italy incognito. She changed her appearance and did all of the selection process required of any other contestants. Before reaching the televised blind audition on stage, she was told to sing a number by Riccardo Cocciante, the Italian composer of the musical Notre Dame de Paris. Her voice was magnificent and her performance impeccable, but no judge turned around to choose her. It was only after revealing who she was, the judges realised their mistake but was too late to change the result. Alexandra achieved what she wanted and walked away smiling, after the mea culpa made by all the four experts. The video on YouTube went viral.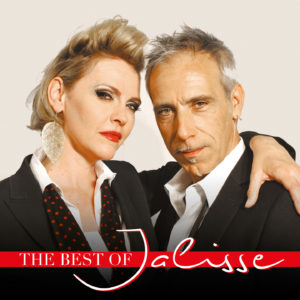 The duo also has a radio programme called Localitour d'autore. They promote new artists not only from the music world but also everything that to do with art and craft. They feel artisans are an endangered species and need to be protected. The couple put across their message on an international platform, because the programme is syndicated across the world. In the U.K., you can listen to it on the BBC Radio Player.
Of course that has not stopped them thinking about other music projects.
"Since we are in the privileged position that we can choose, we only do what we like and what we can have fun with," states Fabio.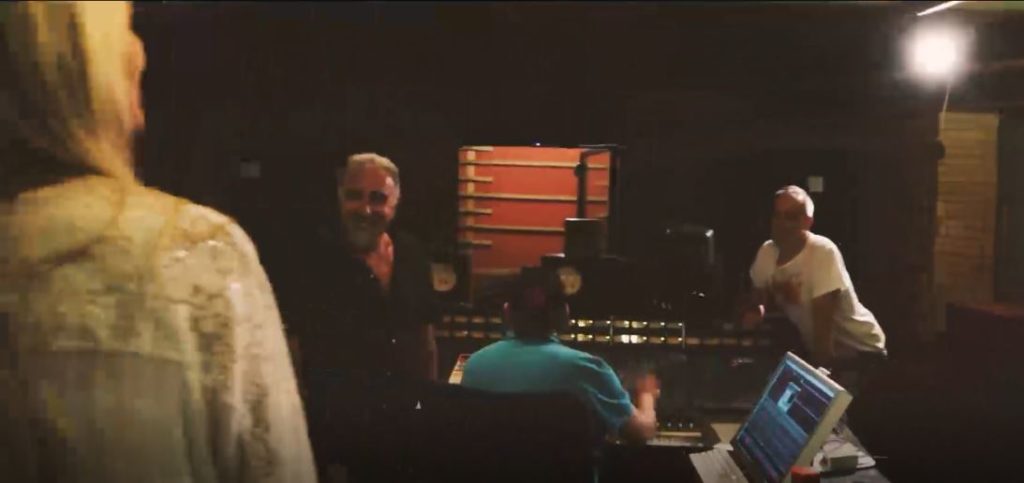 I met them at their recording studio after being exceptionally admitted to hear the rehearsal of the new soundtrack featured in the movie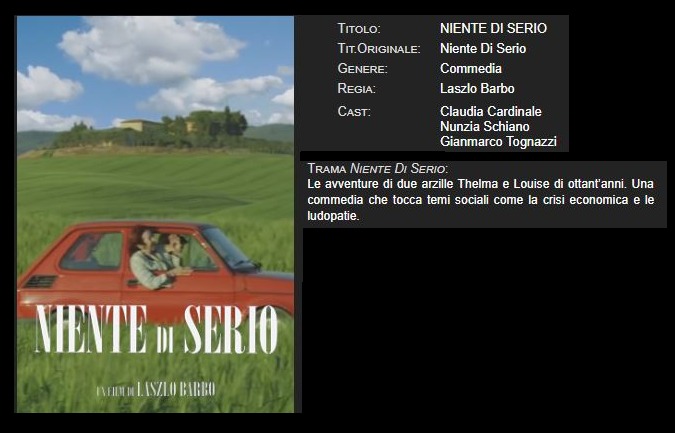 Niente di serio
(
Nothing Serious
) that sees the return on the big screen  of iconic actress Claudia Cardinale. She is simply extraordinary in the leading role of an old woman who escapes with her friend, the amazing Nunzia Schiano, from an elderly care home in Rome to see Venice.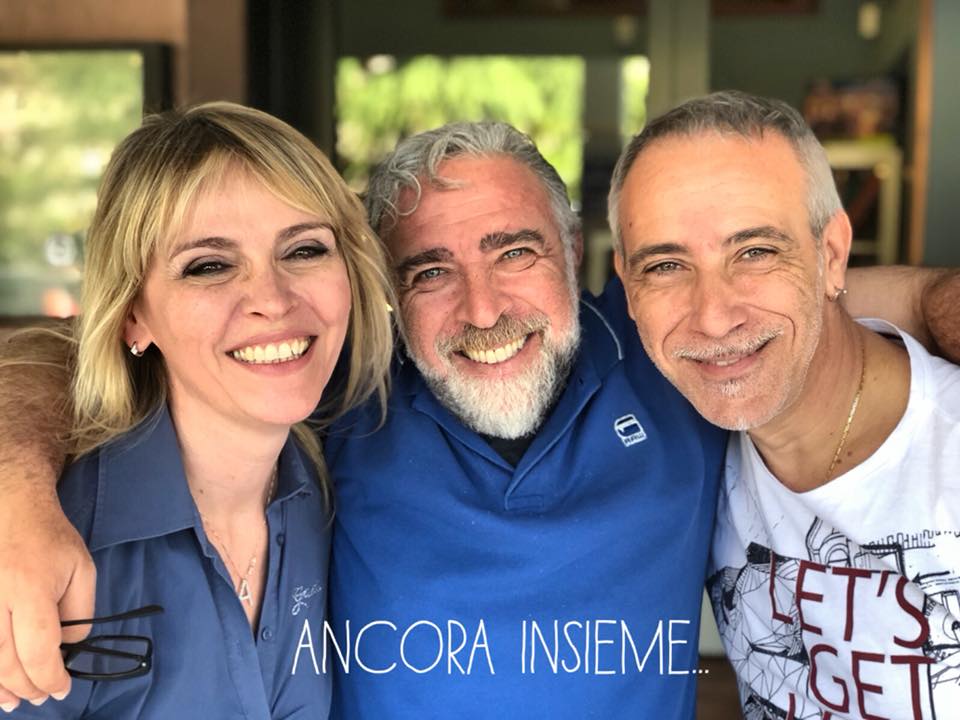 The soundtrack sees the collaboration of the duos with Gianni Errera, artistic producer of One Music publishing in Rome.
The film, directed by director Laszlo Barbo, will be presented at the next Cannes festival. Alessandra's voice in this romantic ballad is simply superb – take my word for it.
After been granted the exclusive right to reveald the world this new project.
I do venture to ask if they will ever participate in the San Remo Festival again. They both look at each other.
"Well you can never say never in life," says Alessandra. "But once you have been a winner, why would you go back there?"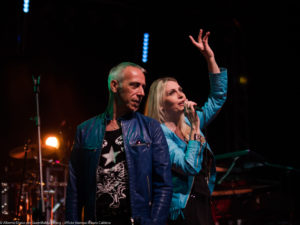 Fabio interjects: Don't get me wrong, we love the festival and we were there this year, meeting up with all our friends. We also performed in the Casino theatre because that is part of the big activities that get organised around the festival where other winners like Andrea Bocelli, Laura Pausini, Eros Ramazzotti and many others participate. It is a way to show our support and be grateful to the show that propelled us to the international arena. But going back as participant I'm not so sure about."
What if a friend asked you too?
They both laugh, because they know very well what I am aiming at.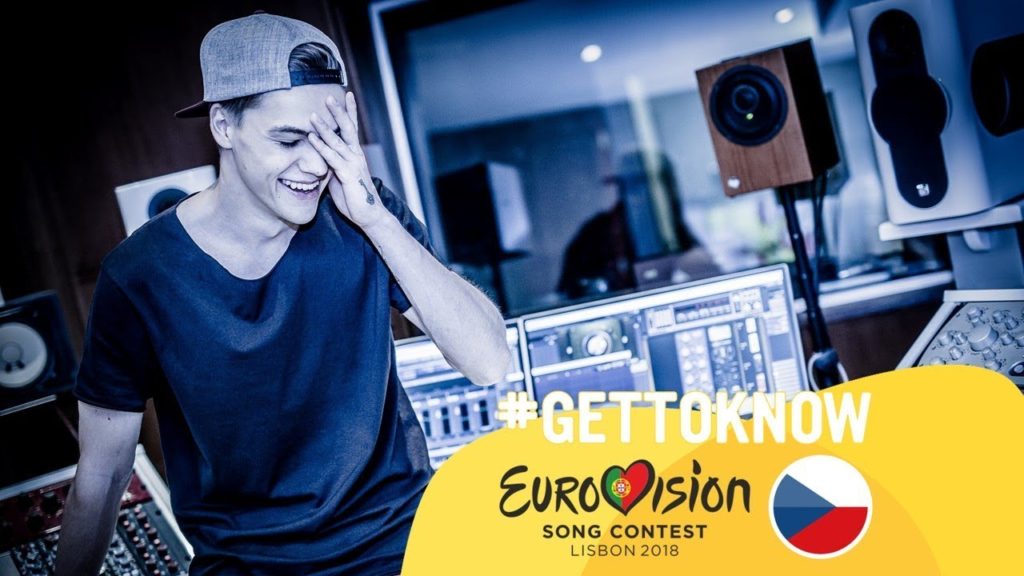 "Well we are always ready to help our friends," they say. "Life is journey after all: you never know who you meet next. Right now, we have helped the Czech Republic as jurors to select the country's Eurovision Song Contest entry for the event taking place in Portugal from the 8-12th of May. We love that show, because it brings the whole Europe together. We had a great time when we did it in Dublin. The atmosphere is fantastic. Despite it being 'the most watched televised event on earth,' it has a down-to-earth factor we like.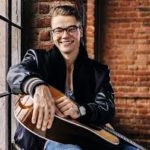 We think that Czech Republic with Mikolas Josef and his single Lie To Me will do well this year in Lisbon. It has a great rhythm and you cannot stop moving when you hear it! Great vibe."
Leee John, of the group Imagination, said that your voice can be compared with the greatest divas. What would you say about that? (Leee has been working with many of the world's most beautiful voices and is currently performing live shows across Britain and Europe and recently twice topped the U.K. soul charts with songs from his latest album, Retropia.)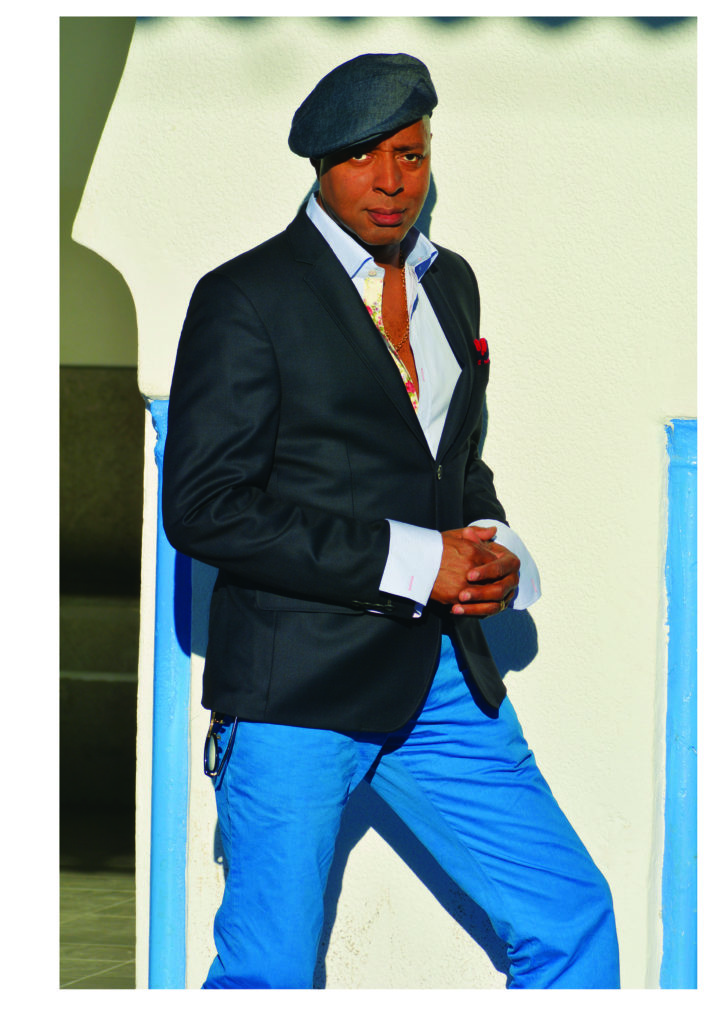 "What to say? It is an honour that an extraordinary performer and talented writer like Leee should say something like that. Mind you, he wants me to pitch higher, like Celine Dion style, but I feel more comfortable in my range although I can easily reach higher notes. But as we say 'never say never,' above all to Leee."
Since we can 'never say never,' what about hearing you duet with Leee, may be in the next San Remo festival?
Jalisse laugh at my supposition.
"Okay, man," says Fabio. "Since you insist on this 'dreaming-on' factor I have a question for you. What if then we end up winning with Leee and representing Italy to the Eurovision song contest again together with British artist, right at the time when the U.K. comes out of Europe? How will you resolve that riddle?"
I am puzzled now! I will have to check the rules and regulation of the Brexit though and see if they include the Eurovision song contest too. I am sure the European Broadcasting Union, organiser of the event, will not want to deprive British people of joining what it says is one of the most watched shows in U.K.
But you know what is funny? The year that Jalisse came fourth was the last time the U.K. won the competition with Katrina and the Waves. So, since we are to keep dreaming on, it will be great to see a combine effort reversing that, and making history. After all the Eurovision Song Contest is all about bringing European people together despite all the politics.
We are almost at the end of our interview and Jalisse want to send a message to Salvador Sobral, last year's Eurovision winner, who after a heart transplant is recovering and working in his second album.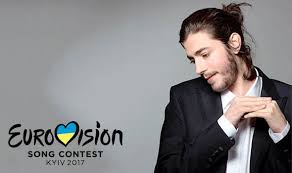 "Great to have you back and we can't wait to hear your new album on the Eurovision stage again soon."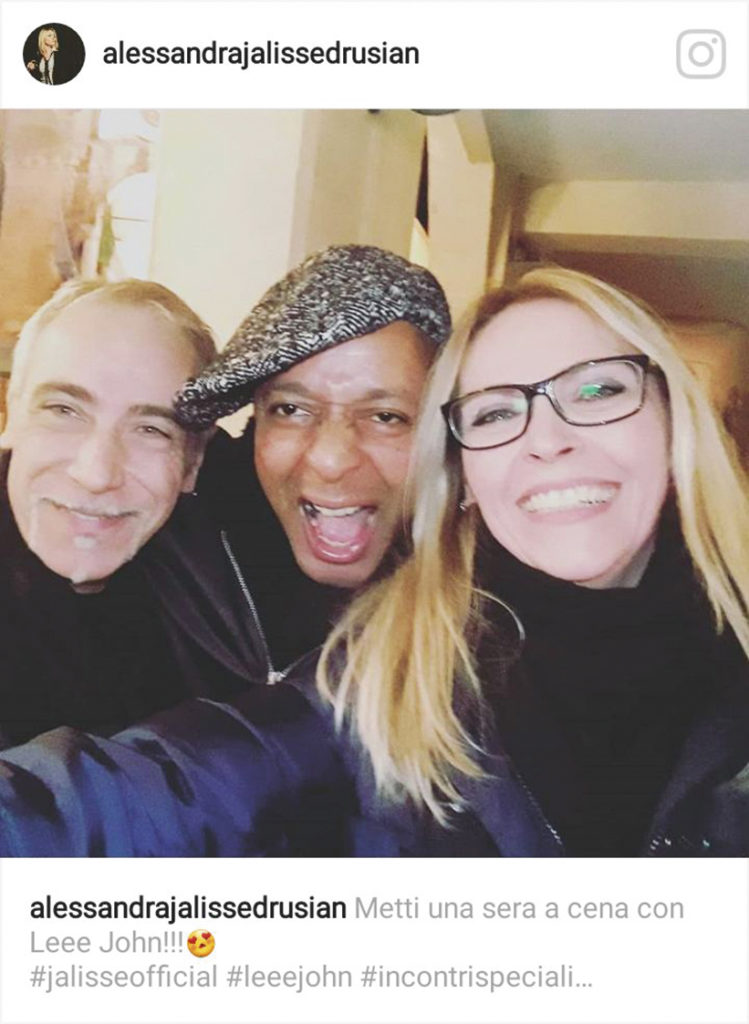 It was a pleasure to meet this duo as it is not always easy to find artists who are articulate raconteurs and with their causes and hearts in the right place. I guess it is very much in tune with the Arab etymology of the name they have chosen.