Conquering the Old Continent, one dance step at a time
Cristina Colombera
reports.

It is hard – if not impossible – to passively sit still during a performance of Malambo.
As pounding feet unleash the driving force of the most compelling Argentine traditional dance, one is inevitably mesmerised and captivated. It is a game in which the dancers' legs, knees, ankles, attitude and balance contribute to the ritual. Each performance defies gravity by allowing its audience to "fly" over the Argentine pampas, as the crackling sound of a warming fire blends with the distant echo of a guitarreada.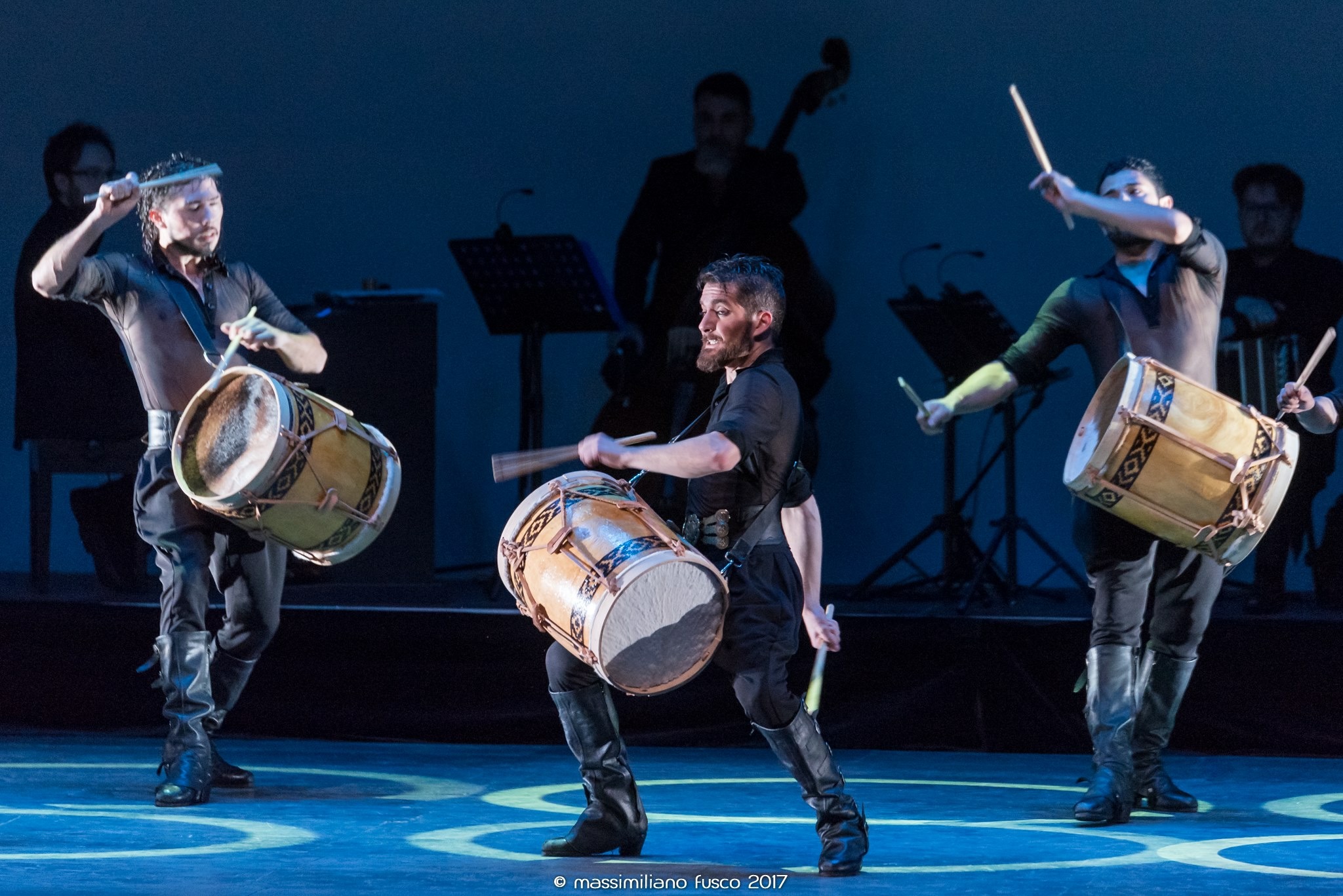 There is a resemblance between the beautiful yet strong movements of a horse and the dance steps executed by its companions, the gauchos of the pampas, in their uniform: a scarf around the neck, baggy trousers and horse boots capable of channelling the ancient vibes of a timeless melody.
While the origins of Malambo are debated, it was an exclusively male dance form meant to set adversities aside. Women were only allowed to join in the 1940s. Curiously, Malambo embraced a solely instrumental accompaniment consisting of guitars and bombos. Lyrics did not exist: the chant of each dancer's feet was thought to be sufficient.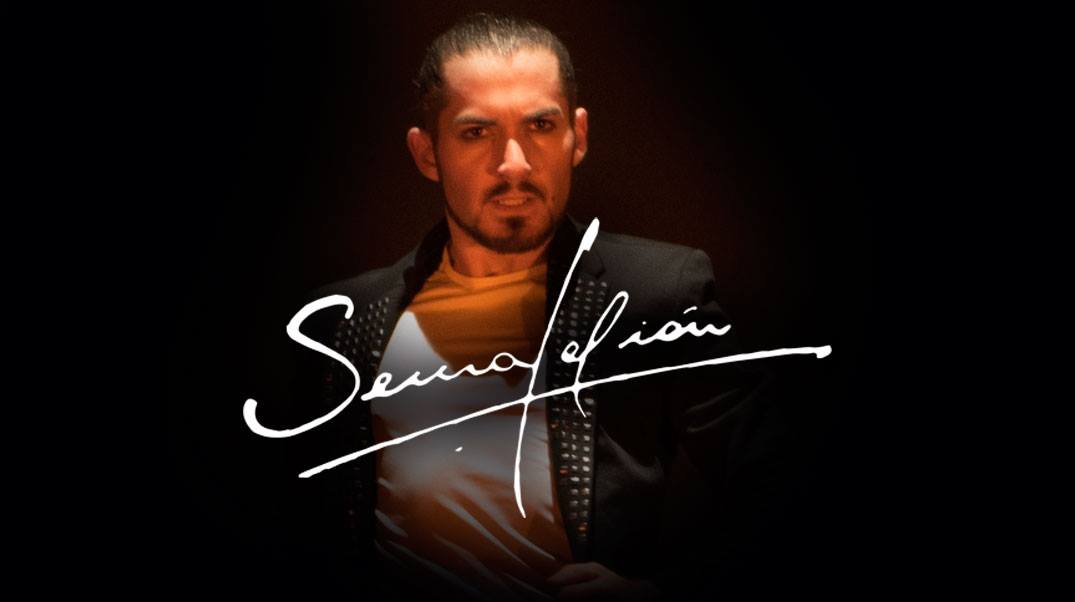 Three centuries and many innovations later, it stands out as a sought-after number in the hottest clubs of London, Los Angeles and New York. It has been notably executed by Jennifer Lopez, Antonio Banderas, Demi Moore and Melanie Griffith among others. London's own Ministry of Sound regards it as a "regular". It is true that it is not practiced and worshiped worldwide as much as flamenco or tango. However, Malambo appears nearer than ever to achieving its own surge of interest thanks to the hard work and devotion of a phenomenal young artist.
Malambo danced its way to Italy and Greece alongside Fabián Serna, who is a choreographer, dancer, actor, artistic director and leader of Legión Malambo, his own company.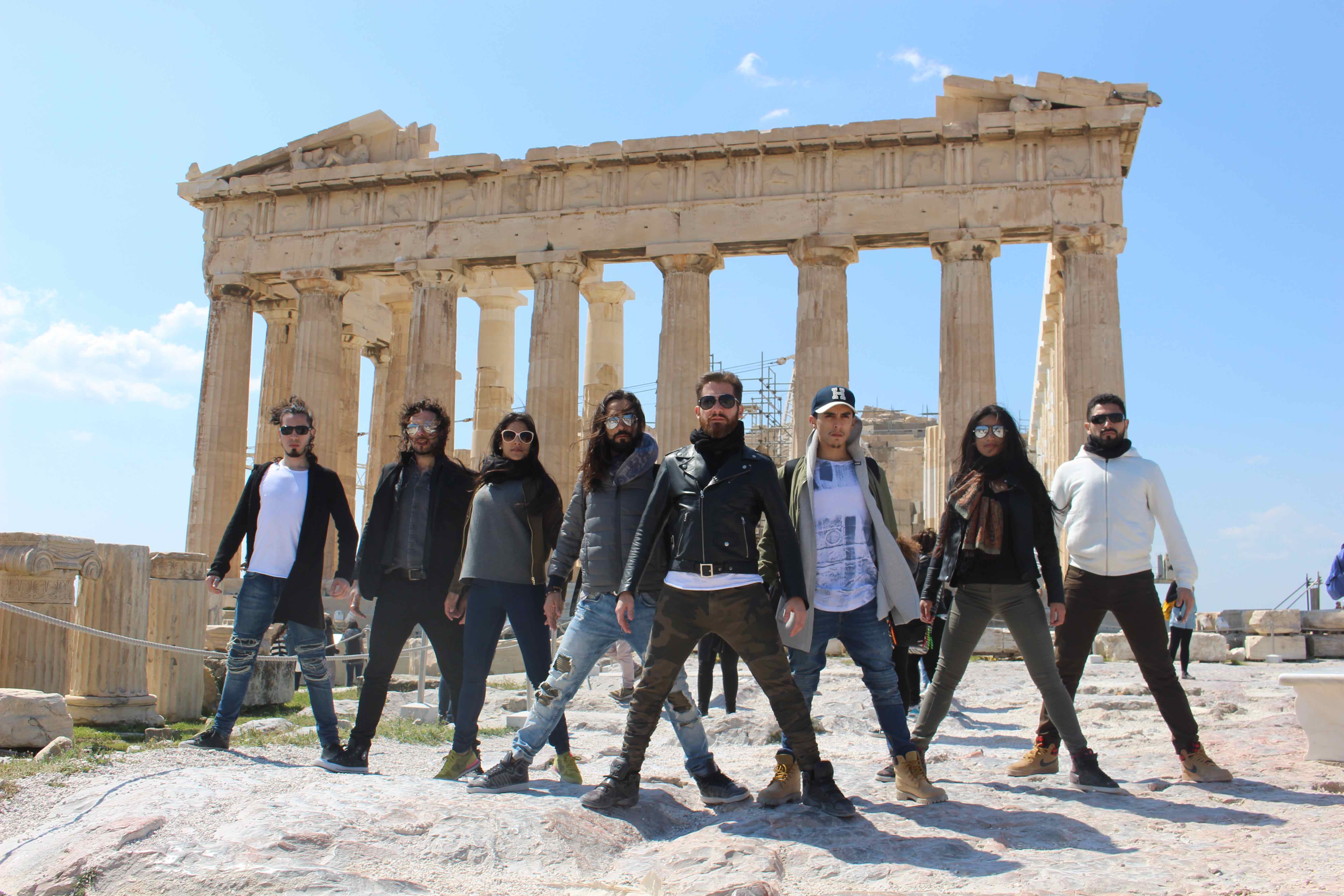 Fabián compares his art to a blessing. He may not have foreseen that a two-month European tour in the show Raíces Tango would turn Legión Malambo into a blessing to many others. There is a standing ovation for each performance, defined by critics as mesmerising and "a shot of adrenaline at its best". Legión Malambo also gave birth to an Internet phenomenon when the footage of several tango-malambo flash mobs – shot in Milan, Verona and Rome – went viral and hit more than three million views in less than a week.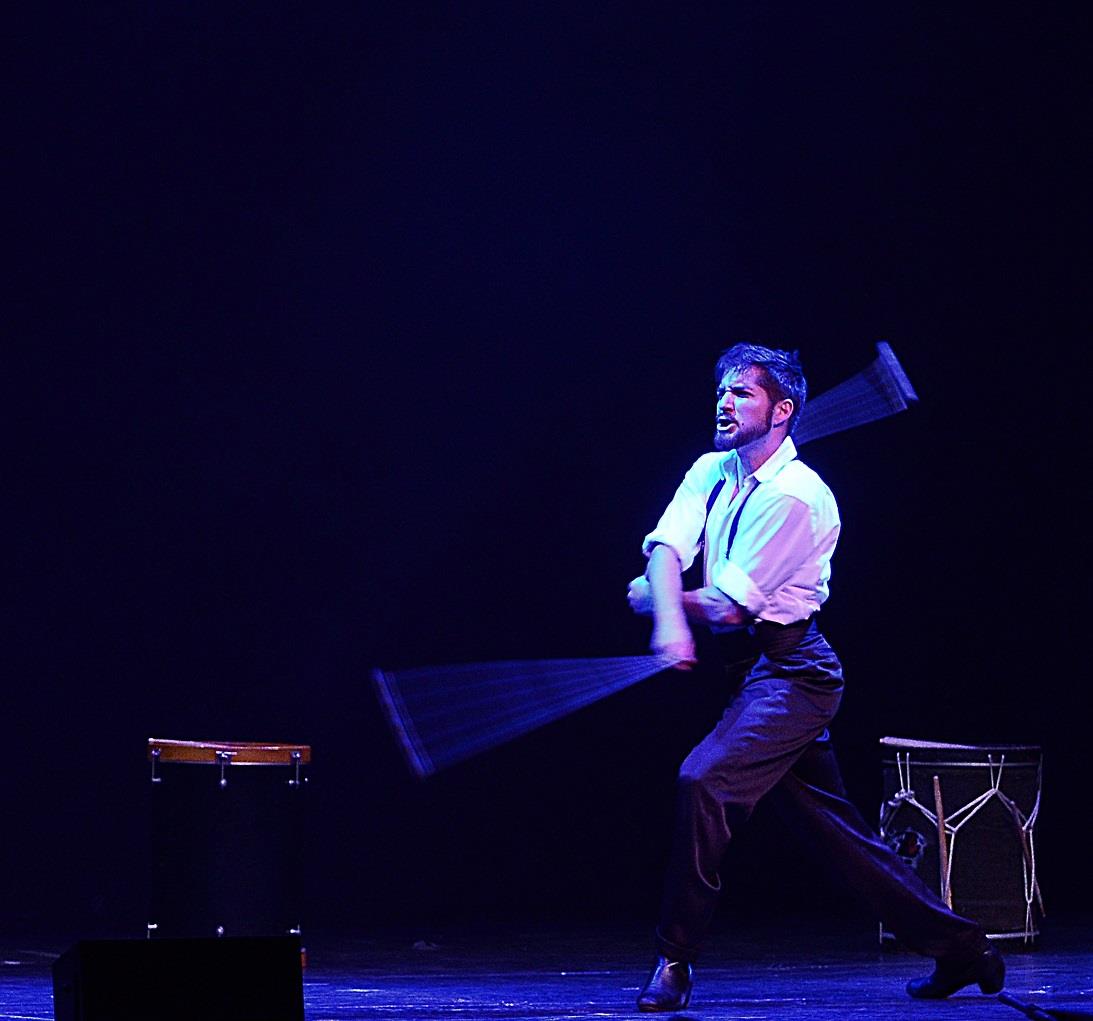 Fabián Serna's solo spot was often greeted by a silent yet curious crowd. His first zapateos, or first stomps on the floor, would echo in the parterre. What followed is easier seen than described, said by one enthusiast to be "almost trans dimensional space travel." Serna's feet and legs move at an almost unnatural speed, with the dance as high-paced and intriguing as the mystery of life itself. That is perhaps because Malambo is life.
At the end of his debut in Rome, Fabián's eyes filled with tears of joy. I couldn't help but think about what it means for an artist to feel a lifelong effort repaid with equal passion. Your art has reached the heart of a stranger: how can one hold back the tears at such an exchange?
He tells me: "When I dance, I disappear. I die and come back to life. I unveil my truest self. I literally give my life. My emotions come to light so that I can share them with my audience. If the audience is feeling as emotional as I am, if they manage to feel what I feel, then they will be flying with me."
He is joined by Julieta Belatti and Marina Villalba, two Argentinian beauties. They play bombos as an accompaniment to their male companions' group performance, or gracefully swing bolas (from Spanish bola, i.e. "ball", also known as boleadoras).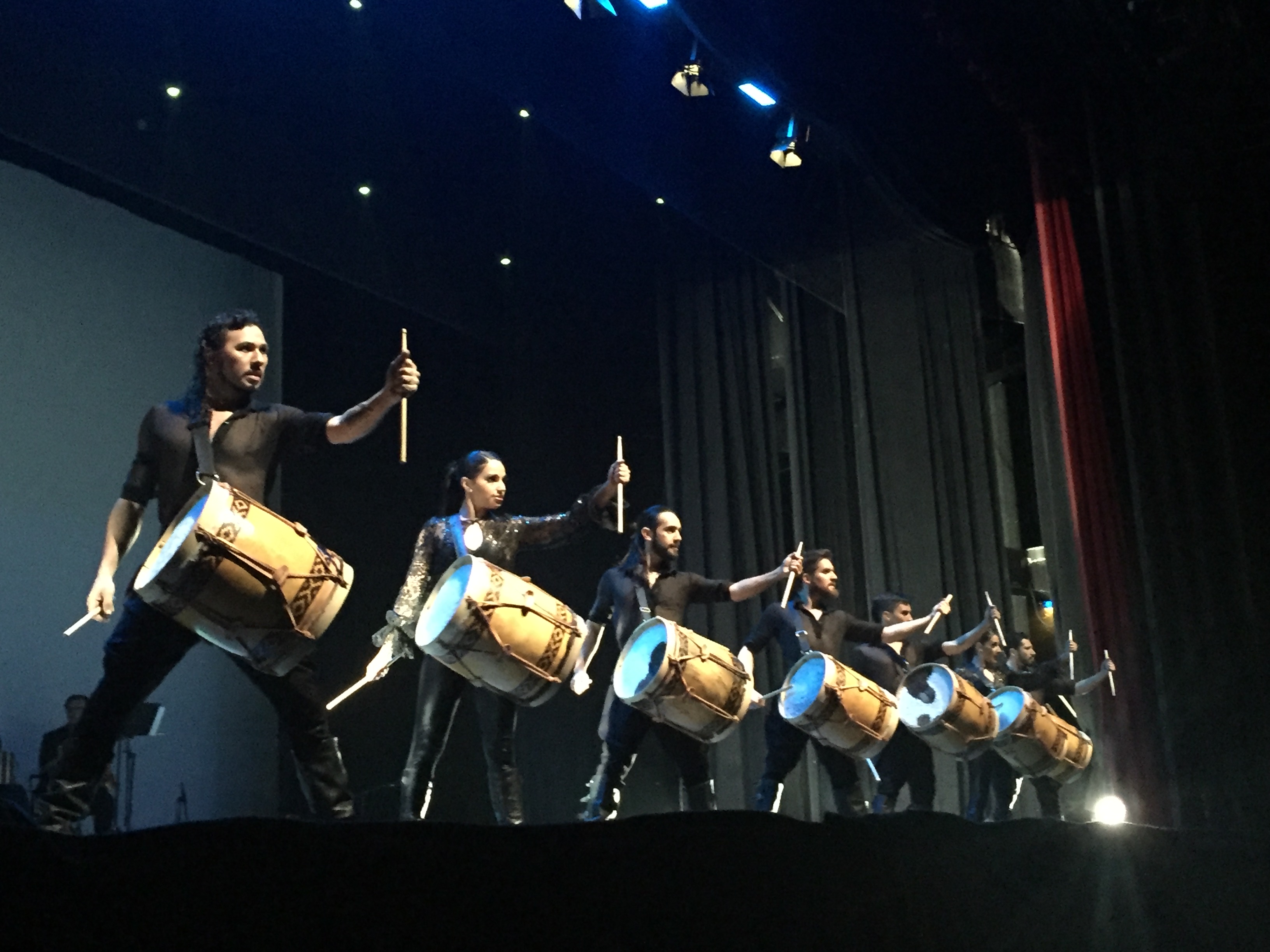 "The female members of Legión Malambo execute Malambo with the same discipline, finesse and precision displayed by their male colleagues," Fabián says. "They add femininity and other forms of dynamism to each performance. They are strong women, as strong as flamenco dancers."
Boleadoras are a primitive hunting tool consisting of two or more weights attached to the ends of a rope or a braided leather cord. The women swing them above their heads at the speed of light, or juggle them vertically or even rotate them at their sides. They are thrown in the air, only to be seized back without hesitation or juggled – with the mouth.
Eight individuals reunite on stage for a final performance in which the rhythm of their stomping feet blends with the cadence of their boleadoras hitting the floor, without ever hitting a wrong note or being out-of-sync.
Fabián Serna describes himself as an "art lover grateful to God for being an artist". Legión Malambo has been his own baby since 2015. He currently works with seven more artists ranging from 23 to 33 years of age: alongside Julieta and Marina, there are Matías Sanchez Gajo, Pablo Enriquez, Nicolás Rivas, Leandro Robles and Leandro Suarez, also known as 'El Chino'.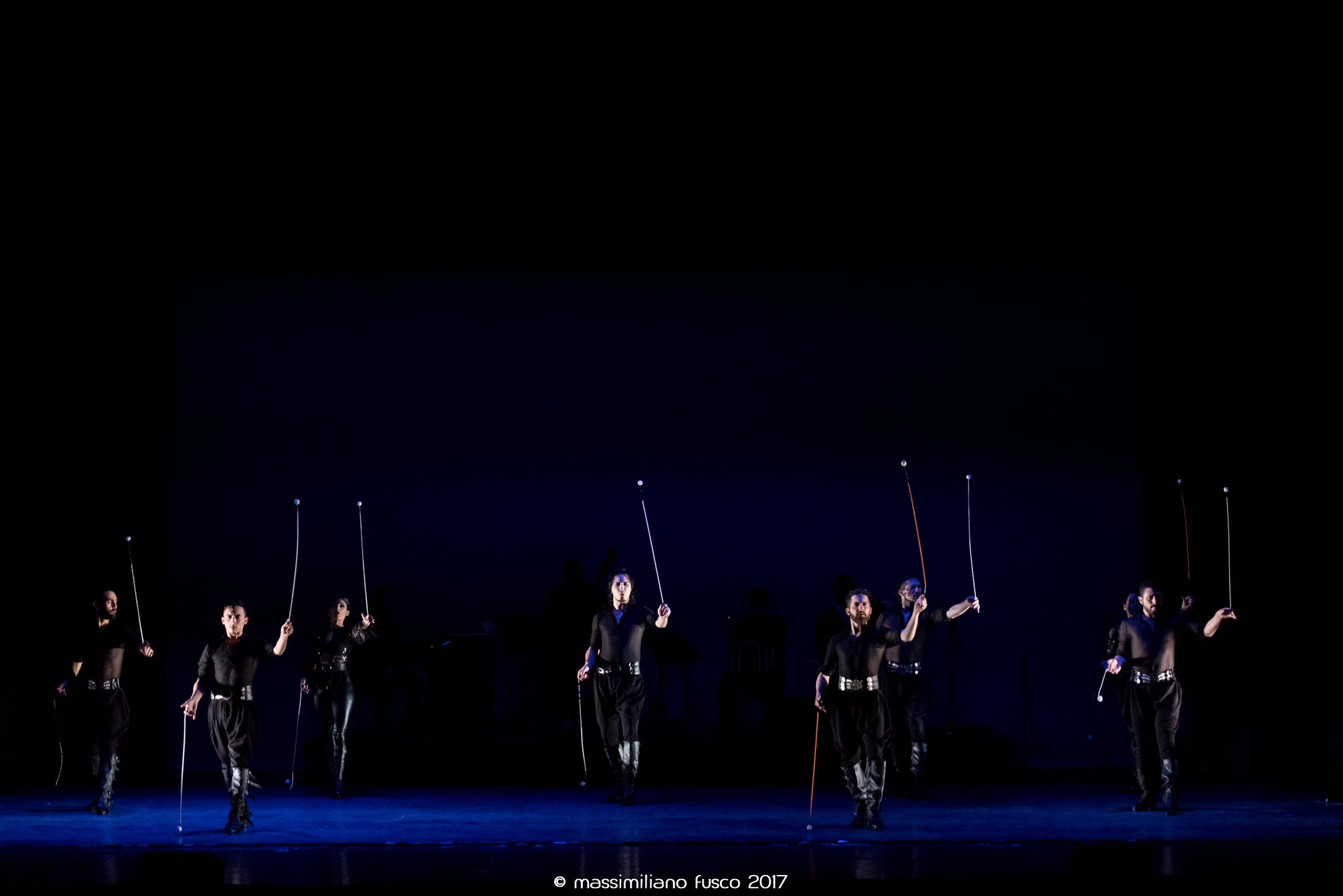 "Legión Malambo stands for a close, elite group of life warriors," he says. "Together, they are like gladiators working hard and 'rowing against wind and tide' to reach their goals and dreams without losing faith, love or passion. To be part of the company, a dancer must be willing to learn and work with both the enthusiasm and the deference that this job needs and demands. As artistic director, I prioritise passion, honesty, values, codes and efforts over one's talent. The members of the company must be good partners and colleagues. They have to be motivated, serious and capable of working together to reach the goals we set. They have to be humble and love what they do."
Their love for their art seems unarguable. Just watch them as they get on stage: Pablo, Nicolás and El Chino on one side and Fabián, Nikito (aka Leandro Nicolás Robles) and Matías on the other. They perform a traditional dance-off known as the contrapunto. Like Riverdance, the idea is to achieve a line of motionless chests attached to seemingly unstoppable legs, moving so fast as if their ankles and knees were made of rubber. Six centaurs — half-men, half-horses – are moving as one. One might even be surprised by the lack of equine features in these mythological creatures.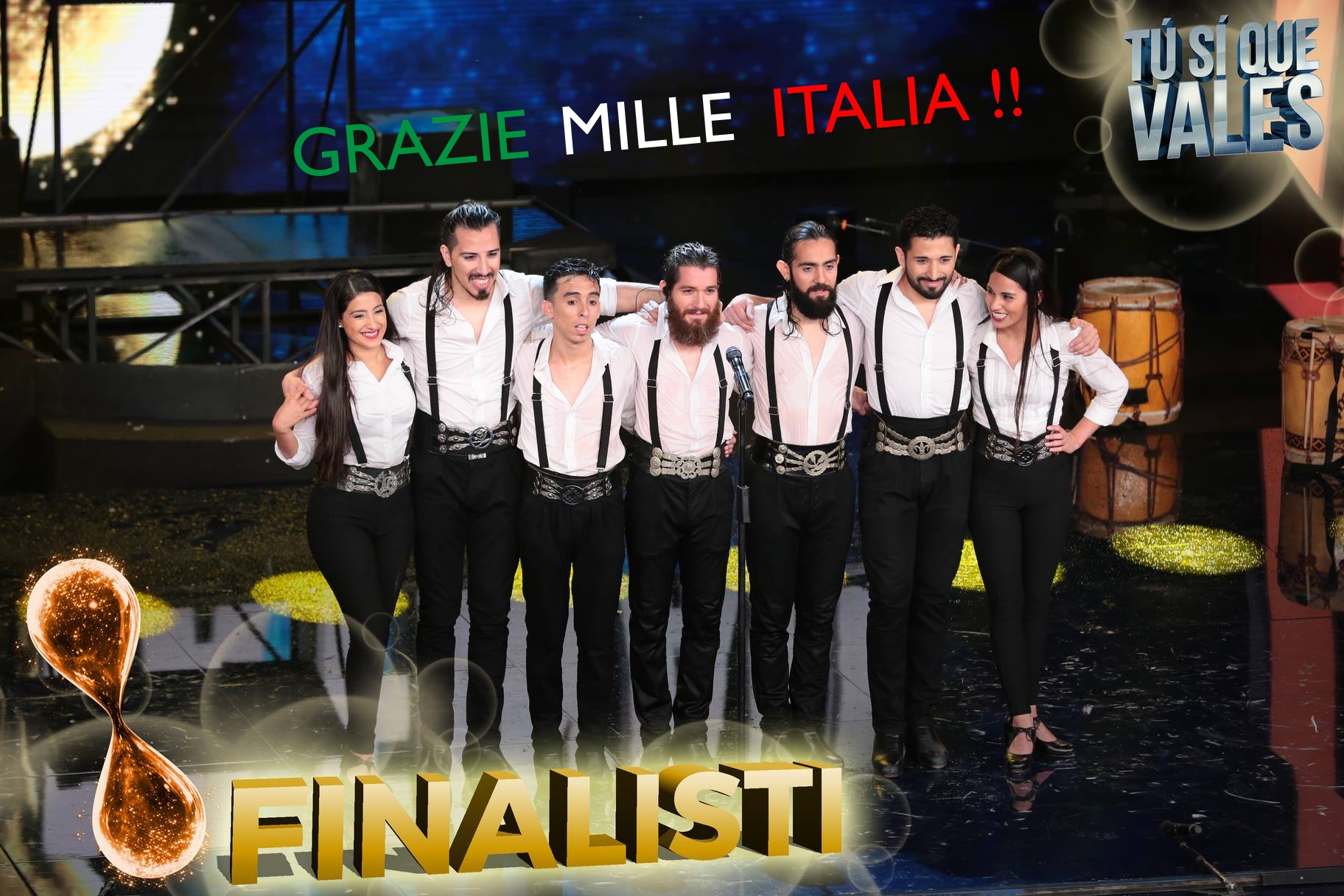 Nevertheless, the best is yet to come. The contrapunto yields the floor to the powerful rhythm of bombos. Drumsticks evoke the sound of a waterfall in crescendo. It is an ancestral melody recalling the cold Argentinian nights spent around a warming fire. Suddenly, the drumsticks of each performer move from under their knee to above their head, in a rush of emotion as the music gets faster. It is exhausting just to watch it.
When asked why he chose Malambo, Fabián stated: "Folk dances were my very first approach to the world of dance. When I had to stomp my feet on the ground, when I had to dance Malambo, my heart would beat faster. The level of adrenaline I would feel rushing through my veins was beyond compare. I was feeling as passionate and strong as I had never felt before. I could fly." When he was starting out, he could not know that in time his art would him to fly the world and allow audiences to fly too.
While he also has danced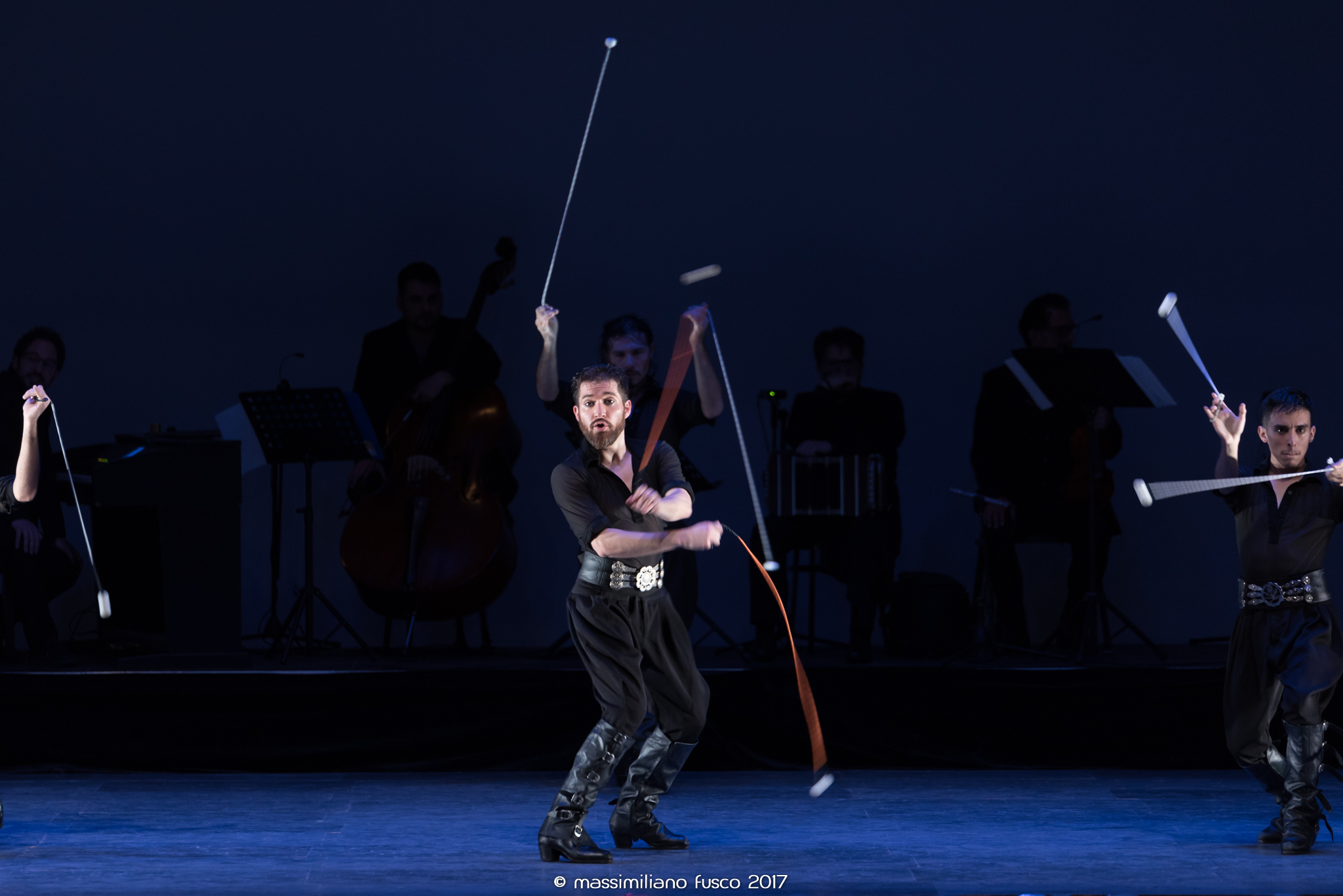 for JLO and Ellen DeGeneres, he is modestly down to earth. He says: "Staying true to yourself is fundamental in life as it is in art. Art is the purest and most sincere demonstration of our personality, soul and feelings. One can only be an artist if he realises that there is always room to grow, learn, believe, dream, try, reinvent oneself, arise and share. In order to be a great artist, you must be respectful, committed, self-aware and humble. Yet above all that, you need to be able to convey love. Without love, one simply cannot aspire to be an artist."
Love. What a powerful feeling. So powerful it can "lift us up where we belong". So powerful that it led Romina, a young woman living in Verona, to make her dream of dancing come true. She loved the roots and traditions of her lost homeland, Argentina. After leaving the province of Córdoba, she had not been able to folk dance for 17 years. She says: "Performing our traditional dances was the only thing that would lift my feet off the ground and make me travel with both my imagination and my soul. Perhaps, others would perceive it, too, for I had the incredible honour of being the muse of a zamba: "Hechicera del viento" ('Wind Sorceress')".
Romina and her family set out for Italy in 2000. Her dance clothes, folk CDs and traditional tapes were the first items to find a place in her luggage, next to the letters and pictures of her loved ones and "all the things I did not want to lose, things I simply could not do without." Hard times awaited her, because Romina had to work two jobs to maintain her family: "There was me, my mother, my 12 year-old sister and my two brothers aged seven and two." They had to face the struggle of a new language, new places and people being pleasant but not the same as her compatriots. "I was looking for something that could help me go back to my roots. But there was nothing, everything was so different. Not a trace of folklore. Everyone thought of Argentina just as the birthplace of Maradona and tango."
On a cold winter night, her heart was finally ignited by the familiar cadence of guitars, bombos and Argentinian exhortations. A single night performance in Verona moved her beyond words. Once the show was over, she was determined to find the people who had made her feel at home once again. "I stopped at the traffic lights and asked myself: 'What are you even thinking of doing? You should go home.' But it was stronger than me." She heard the distant echo of a chacarera coming from a restaurant and knew what she had to do. Five minutes and many welcoming smiles later, she found herself dancing and singing as if she had never stopped. It was a dream come true: "I had waited for 17 years for this moment to come. I was dancing folklore in Italy. I felt on cloud nine." She started dancing again. She learnt how to fly, too. "I want to thank Legión Malambo's strength for being able to awaken my desire to dance."
In the words of Fabián Serna himself: "Whoever performs our traditional dances keeps our traditions alive while making them immortal at the same time."
I asked Fabián to explain more about Malambo. He said: "It is a traditional Argentine folk dance. Due to lack of sufficient information, we can only presume that Malambo drew some of its stylistic features from Canario, an original Creole dance that penetrated our hinterland in the 17th century. It was a solo dance consisting of many zapateos, hence the resemblance. It might have been equally influenced by the Hornpipe, a traditional English dance often performed in the Río de la Plata. Nevertheless, Canario is most likely to be Malambo's major influence. The structure of Malambo dancing consists in a group of 'mudanzas', which are strategically performed in series so to allow the show to develop its intensity, sound and speed. The purpose of a mudanza is to create a figure one foot at a time by executing the same movements in two different transitions. It is a combination of various basic zapateos. Malambo can evoke a variety of atmospheres, musical languages and dynamics. In my opinion, solo Malambo requires a strong personality. Going up on stage alone to perform such a difficult dance is a challenge in itself. You need showmanship to back your performance and make your audience go through different emotions and states of mind. A gaucho stomps his feet on the ground for a variety of reasons: he is either channelling his feelings, his life, his solitude, entertaining himself or showing off his skills in a duel – which we usually refer to as 'contrapunto'. On the other hand, group performances allow gauchos to feel each other's presence and support. Each dancer needs to feel interconnected and be on the same wavelength as each of his companions. With respect to choreography, the range of possible technical, phonetic and visual combinations knows no limits. Solo and group Malambo alike are extremely appealing performances. They are hard to execute and require preparatory work."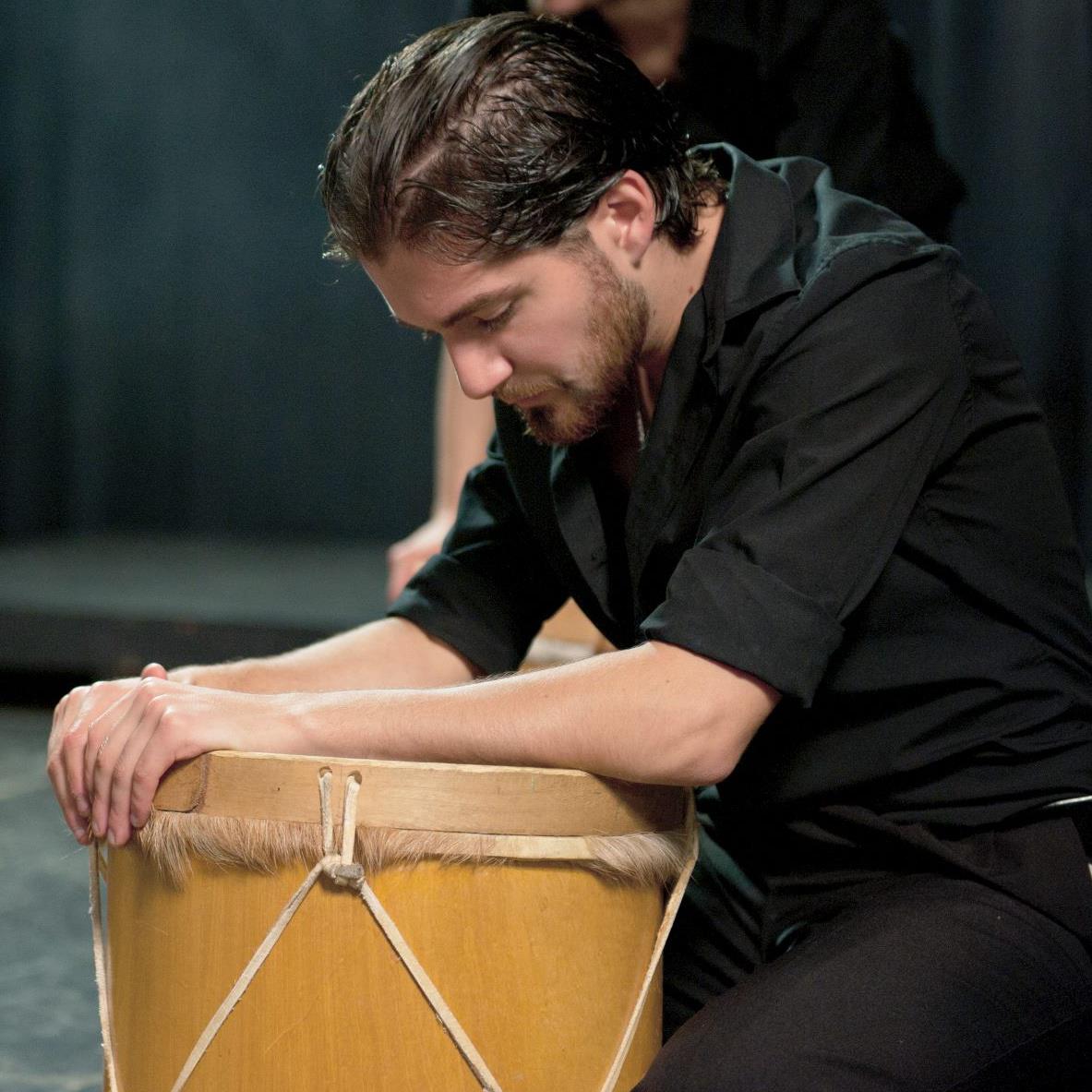 The type of Malambo Fabián performs alongside his Legión derives its uniqueness from the combination of "different styles, which include contemporary dance, flamenco, drama, tango, capoeira, martial arts, beat boxing and hip hop. I have equally added both scenographic and audiovisual structures that many international Malambo companies have adopted over the years. The evolution of art lies in continuous research and creation. It is important to keep on working in line with each discipline while keeping our traditions in mind. While keeping our traditions alive."