Groundbreaking, icebreaking, heartbreaking
Icelandic movie breaks taboos too

Heartstone has been generating passions beyond what might be expected from a beautifully unstated movie. Ahd Tamimi speaks out in praise of this film from the frozen north now arousing such hot debate – and speaks to its director, a fellow Icelander.
by 

Ahd Tamimi
Guðmundur Arnar Guðmundsson may not be a name that trips off the tongue, except maybe in his native Iceland, but he has a considerable reputation. The movie maker has won more than 50 awards and nominations for his various short works. His Whale Valley won a special mention at the Cannes Film Festival in 2013 and was nominated in 2014 in the European Film Awards. For some time, people have been asking when he will make a full-lengther, and now he has. It is good to report that Heartstone is worth the wait.
*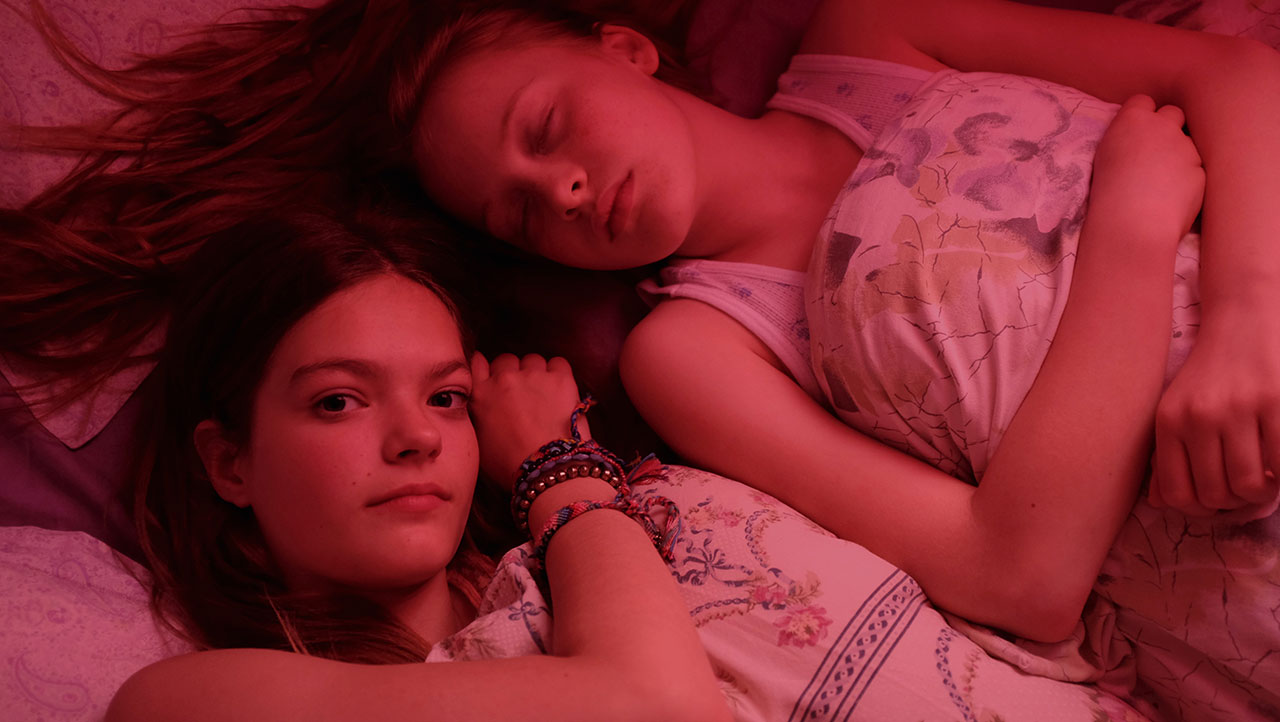 It is  a bizarre feeling to be an Icelander in the sweltering heat of Venice. So too for ironies as Heartstone came to the 73rd Venice Film Festival.
The film is described as a work of fiction about two teenage boys who share an extremely strong bond of friendship. However its writer and director Guðmundur has said that it is based on his friendship with a childhood friend who unfortunately took his own life at the age of 16.
We meet the two characters Thor (Baldur Einarsson) and Christian (Blær Hinrikson) during what proves to be a crucial summer.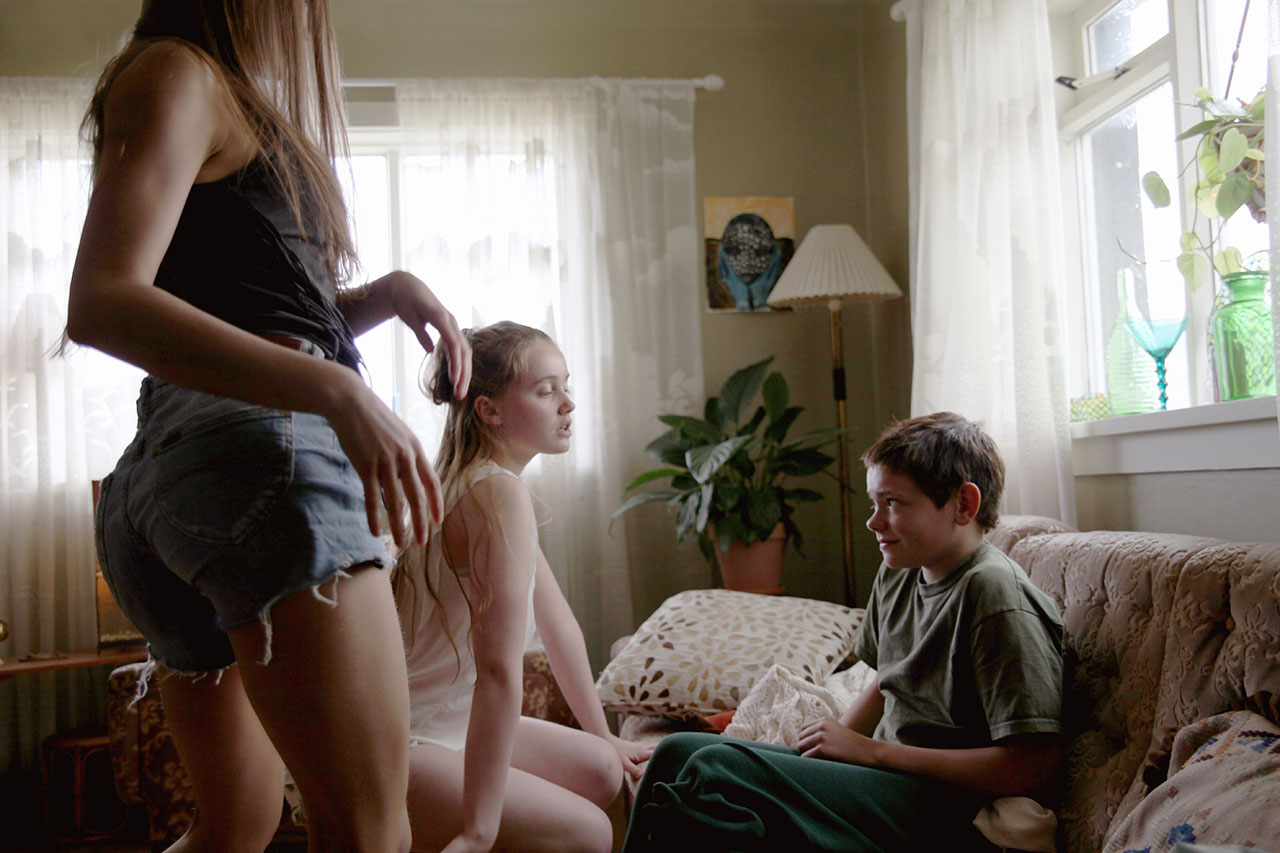 Thor, the only boy in a house full of very vibrant and dynamic females, is struggling with his sense of self image and is desperate to grow up and stop being a child. At the same time, he harbours strong feelings for a local girl.
Meanwhile Christian, an only child in an abusive household, has discovered his gay desires for his best friend. This causes him to re-evaluate his self-conceptions and his standing in this small village in rural Iceland.
The film explores many deep and multidimensional themes such as homosexuality, life in a small community, self-esteem, coming of age, family life, bullying and domestic violence, to name a few. It delves into the quiet life in a small village before mobile phones and a constant connection to the Internet.
Frame after frame of the film is visually rich, yet its true beauty is the celebration of the human condition and the vast spectrum from which it draws its colours. Where we explore the many emotions of the detailed characters. This runs from the two boys as protagonists, to Thor's single mother, who is fighting against a fate of loneliness despite the stigma that follows such behaviour in small towns.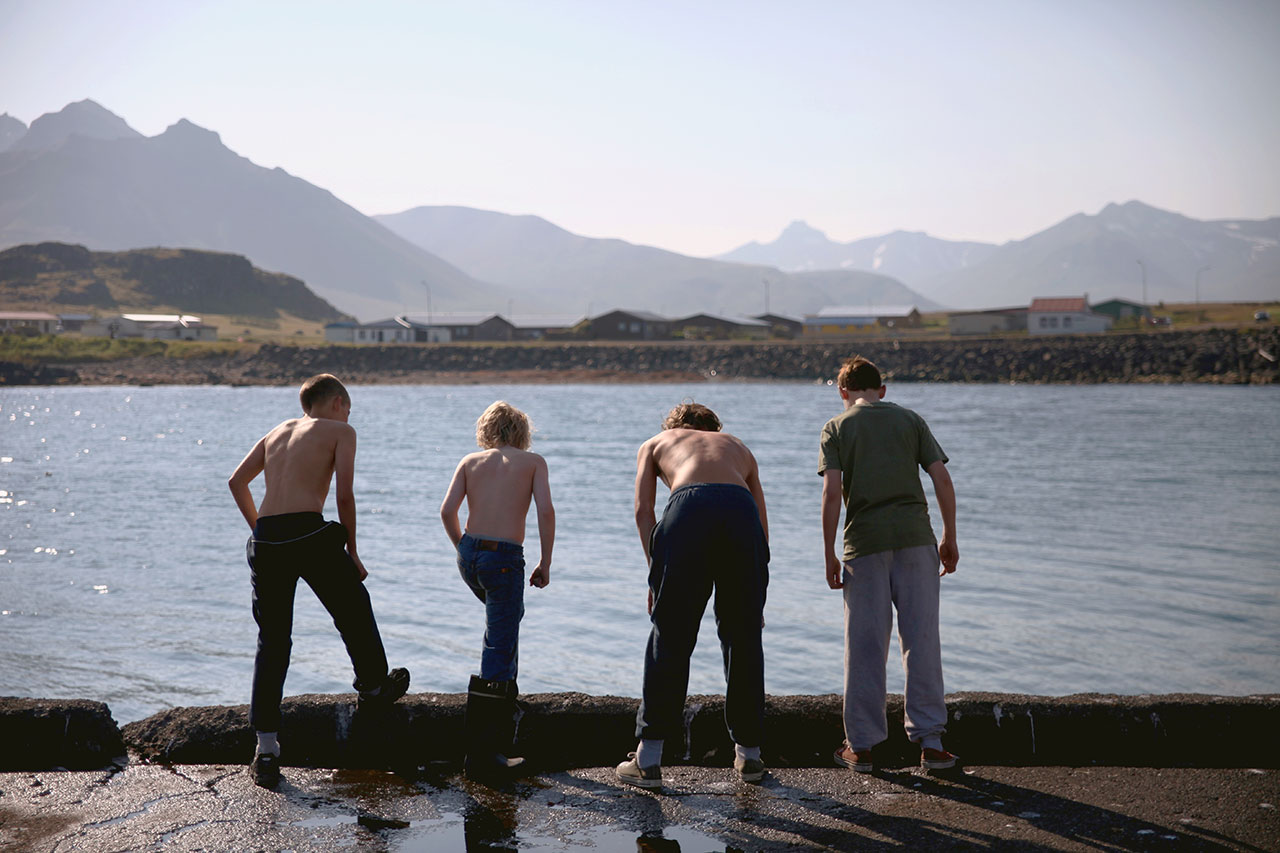 Even secondary characters are beautifully layered and complex, such as Thor's two sisters Rakel (Jónína Þórdís Karlsdóttir), who is a very spirited and opinionated young woman, not one to be messed with, and Hafdís (Rán Ragnarsdóttir), who is the sensitive, maternal, artistic one with a very fun-loving, mischievous side. Each sense of detail doesn't need over use of dialogue or exposition. The backstories are well thought out.
*
I caught up with the director on the palazzo of the casino shortly after seeing the movie. In retrospect, it might not have been the best idea to interview him immediately after seeing the film, because I was still on a bit of a post-screening high. So the start of our meeting consisted of me praising him relentlessly for his beautiful achievement. But, hey, I really like it! After I calmed down a bit, my professionalism started returning, and so started my questioning, opening with an obvious one: What was the inspiration behind the title?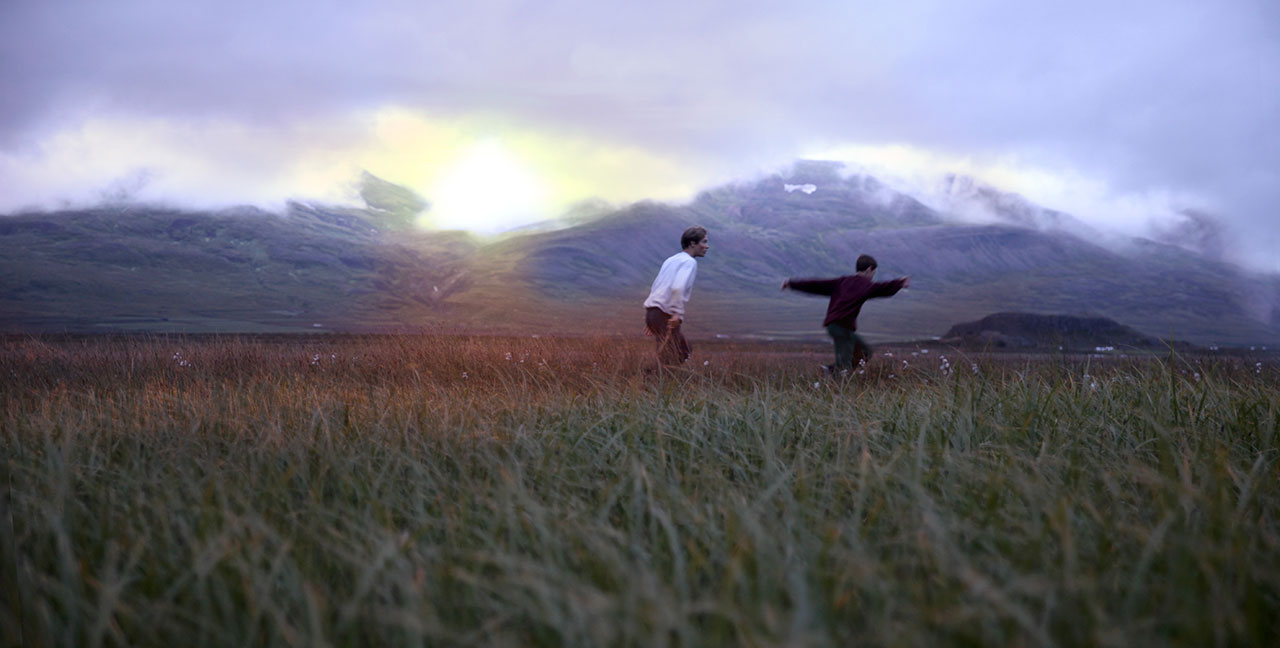 "The title just came to me," he says frankly. "I had no idea what it meant, or why. I just thought that it sounded nice and it felt right. Afterwards I started thinking about it ,because people kept asking me 'why Heartstone?' and what it meant, so that then compelled me to really think about why it felt like the right title. I kind of came to the conclusion that it reflects very well the two elements that are prominent in the film. You have this deep, tender and powerful affection that these boys have in the very raw, harsh and rustic surroundings that they are in. I also liked it because I'm not sure if it's an existing word or not and is it something that actually exists. Is it a stone that can be found in nature?"
The word does feel like something you might have in Icelandic folklore, or it might even be a word that has been forgotten, because Icelandic is quite rich with both of those aspects. Either way, the title has a very romantic connotation. Nature is a big part of this film and its story, almost to the point where it feels like it becomes a character of its own.
I proceeded to ask about his cast. It could easily be considered very bold and borderline-risky to have your first feature film depend so heavily on pre-pubescent teens. It is commonly known that two of things that can be a film makers' nightmare is working with either animals or children. Considering this film features both to some extent, I was curious to hear what Guðmundur's experience of working with children that age and what he thinks is the biggest difference between working with them and more mature actors.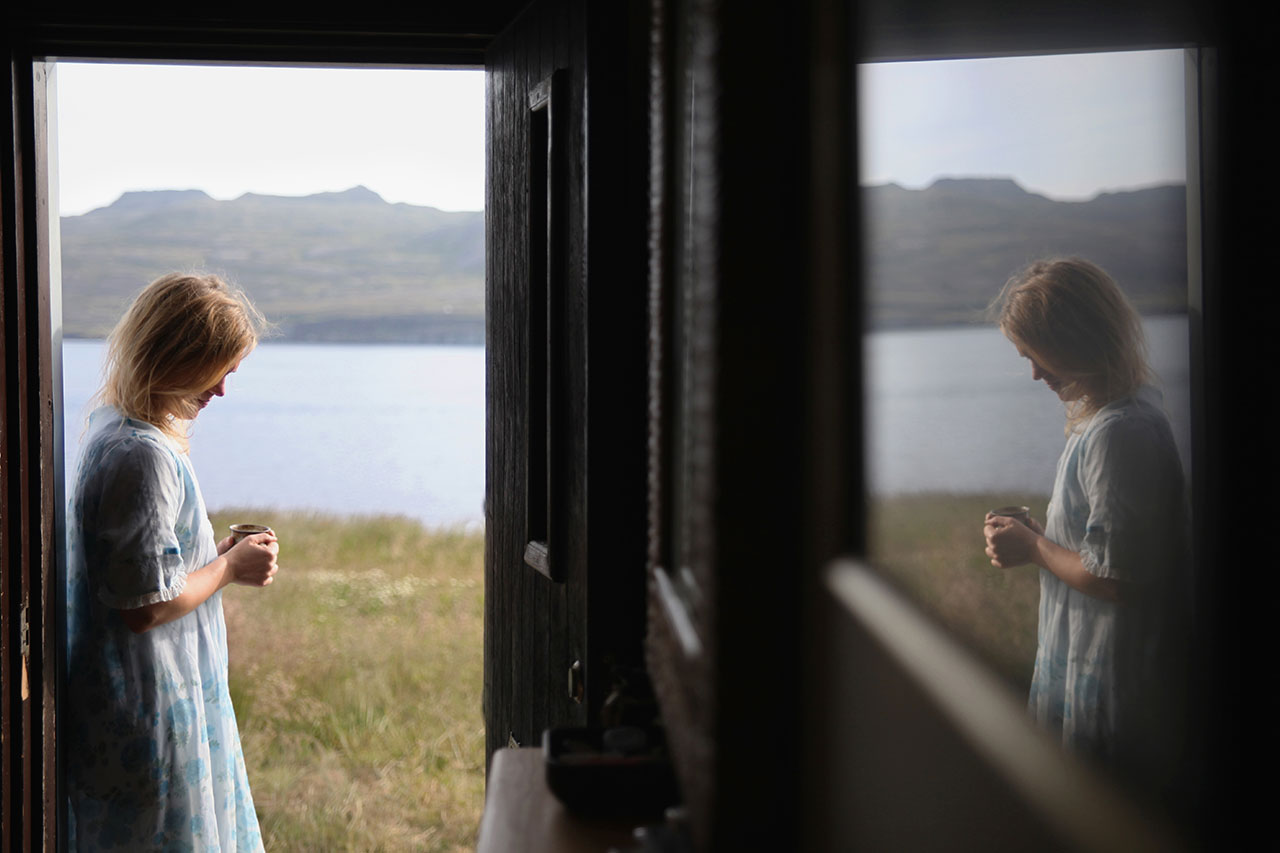 "Well, I've mostly worked with young talent, and my short films were about young teens or children. So for me it was a very natural process because it is what I have learned and gotten used to. In fact it was more of a challenge to work with adult actors and I really had to remind myself how to approach adult actors. The thing is that when you are working with kids, you work from the valid assumption that they have no idea what they are doing when it comes to acting. So you can be more meticulous in guiding and leading them. When it came to my adult actors for this feature I discovered I had a tendency to neglect them a little bit, because I assume that they know completely what they are doing. I actually had to actively remind myself to give them more attention and guidance."
This prompted me to ask if it ever came to the point where some of the actors approached Guðmundur during filming with concerns regarding their feelings of lack of direction.
"No, not at all, but I sometimes wish that they would! Actors generally have a tendency to respect the director, and the directors process to the point where they try to figure out how you work and then do their best just to adjust to that. Meanwhile I'm thinking these guys are professionals and they know what they are doing and I'm trying to respect their process. This then causes a bit of miscommunication and I feel it in the action that I was not giving them enough attention or feedback which made them feel a little lost. Even though I was getting what I wanted, they didn't know that I was, and that's not a good feeling to have. So I think it is very important to be in sync with your actors and make sure that you are on the same page and that they know that what they are doing is heading in the right direction."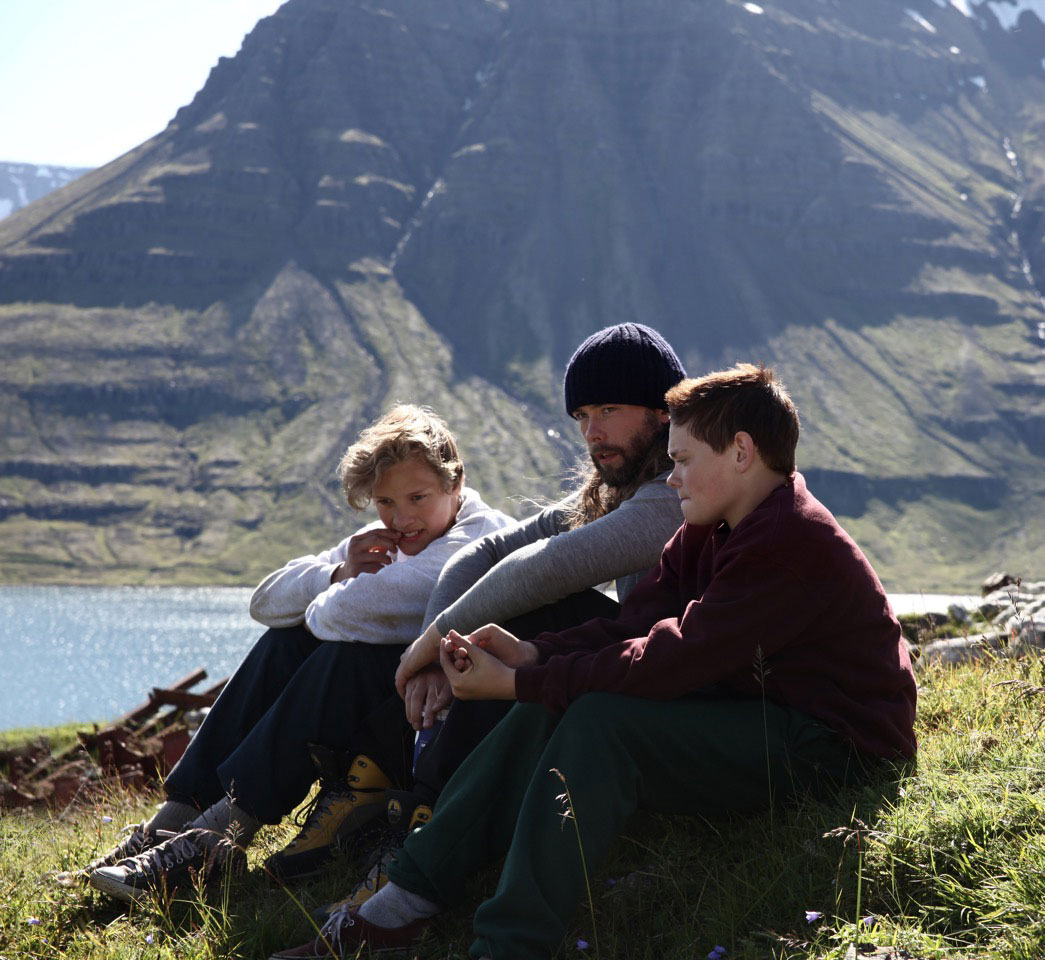 What about researching for the characters? While based on real childhood, there are so many complicated and sensitive themes addressed in this film.
Guðmundur Arnar Guðmundsson
"Well, you always have to ask yourself if I am being truthful to my character? And that's sort of the feeling that you have to follow. I'm a very character-driven writer and therefore I can't betray my characters and so I have to think of a reason for them to do everything they do. Sometimes that makes me write too much about every character, for example there was a point when I was writing about how Christian's father grew up. However the only aspect I felt unsure of was how to approach the homosexuality. For that, I talked to a lot of my gay friends and tried to see what their experiences were. I found that no one seemed to have the same story to tell. So eventually I realised that I would simply have to fall back on approaching Christian's character from my own point of view and I would occasionally substitute Thor with a girlfriend. On the whole I felt like the dynamic between Thor and Christian had to be rooted in a deep bond of companionship almost to the exclusion of other people with elements of more romantic feelings from Christian."
The result of the portrayal of the self-doubt and insecurity that comes with discovering one's sexuality in a small community such as the one the film is set in. has been tremendous. Let's be clear. This is not a film about homosexuality or domestic violence or puberty or even life in a rural part of a somewhat remote and isolated country. It's about the unbreakable bond that two boys share and how it is put to the test when it is confronted with all of these elements. I think that is why they balance so well in this film. At the end of the day, these two boys have to come to terms with how their deep companionship will survive in a harsh and unrelenting environment. If that doesn't sound like a compelling and vastly relatable story, I don't know what is.