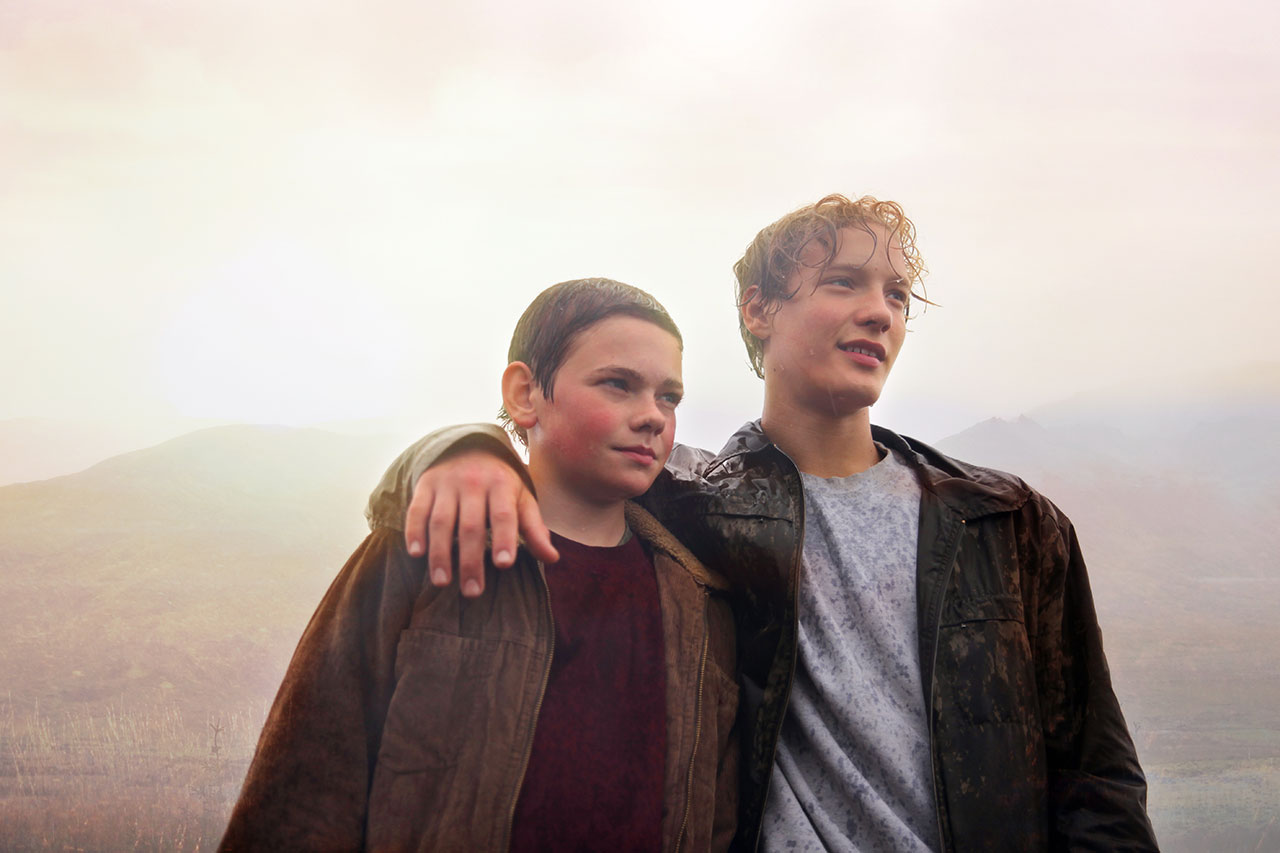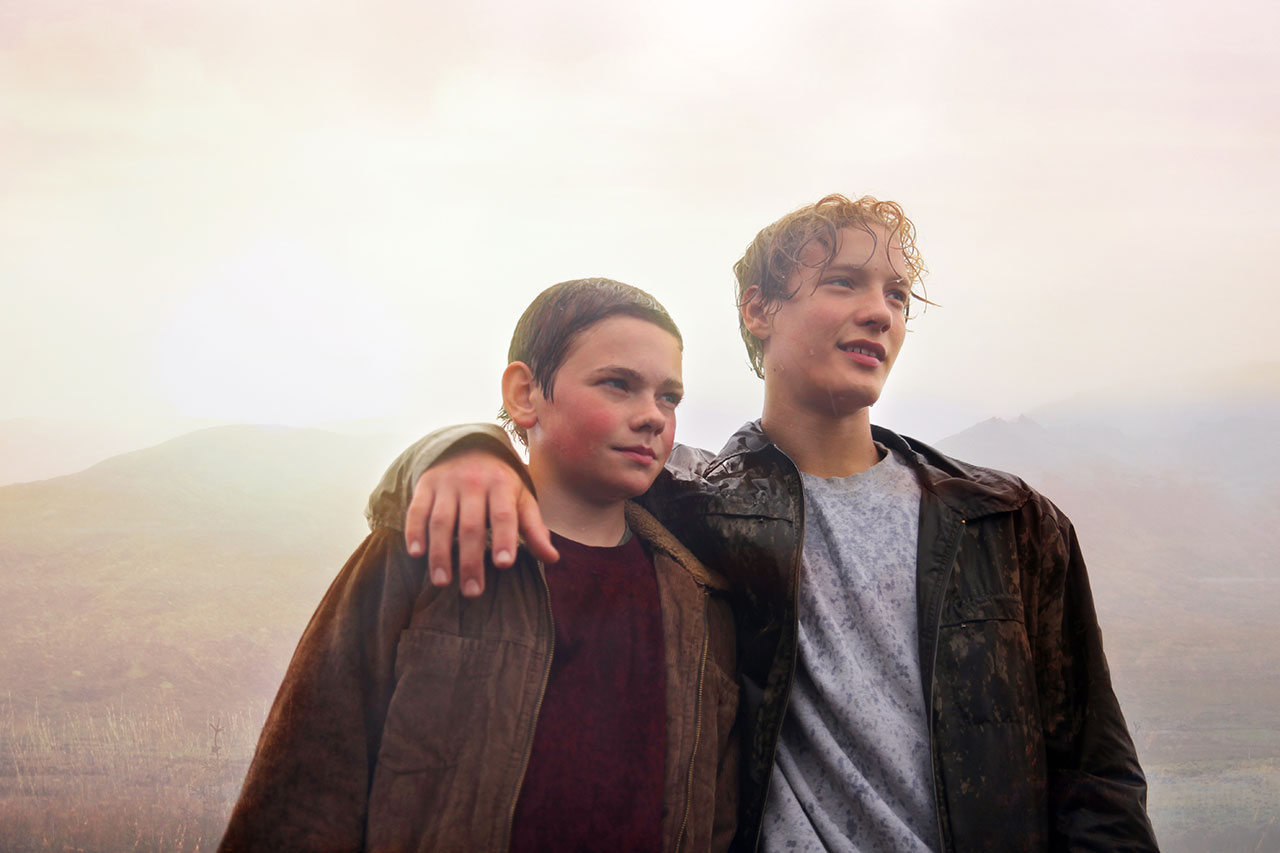 Groundbreaking, icebreaking, heartbreaking Icelandic movie breaks taboos too
September 7, 2016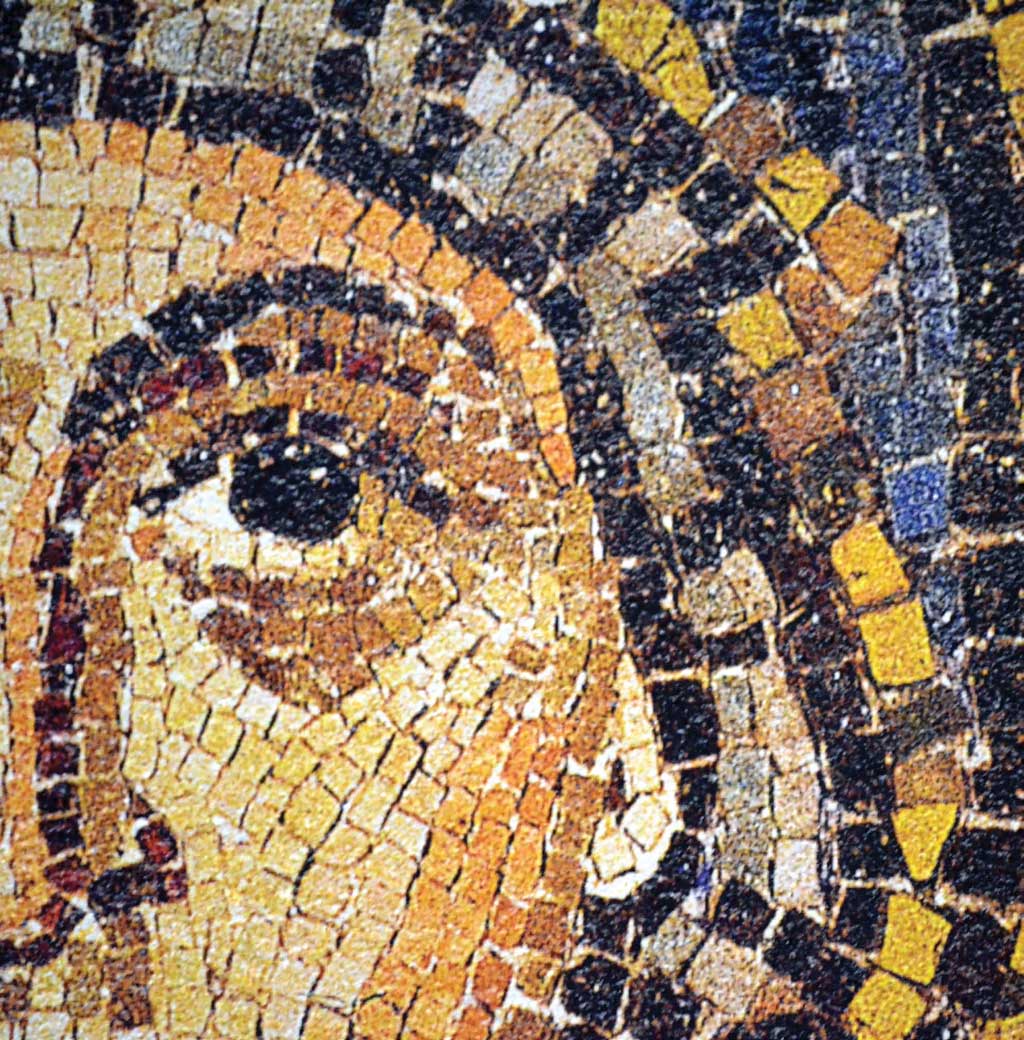 Lost in Translation – What Medieval Vernacular Theology Can Teach Us in 2016
September 24, 2016
From Wounded Knee to Musical Wonder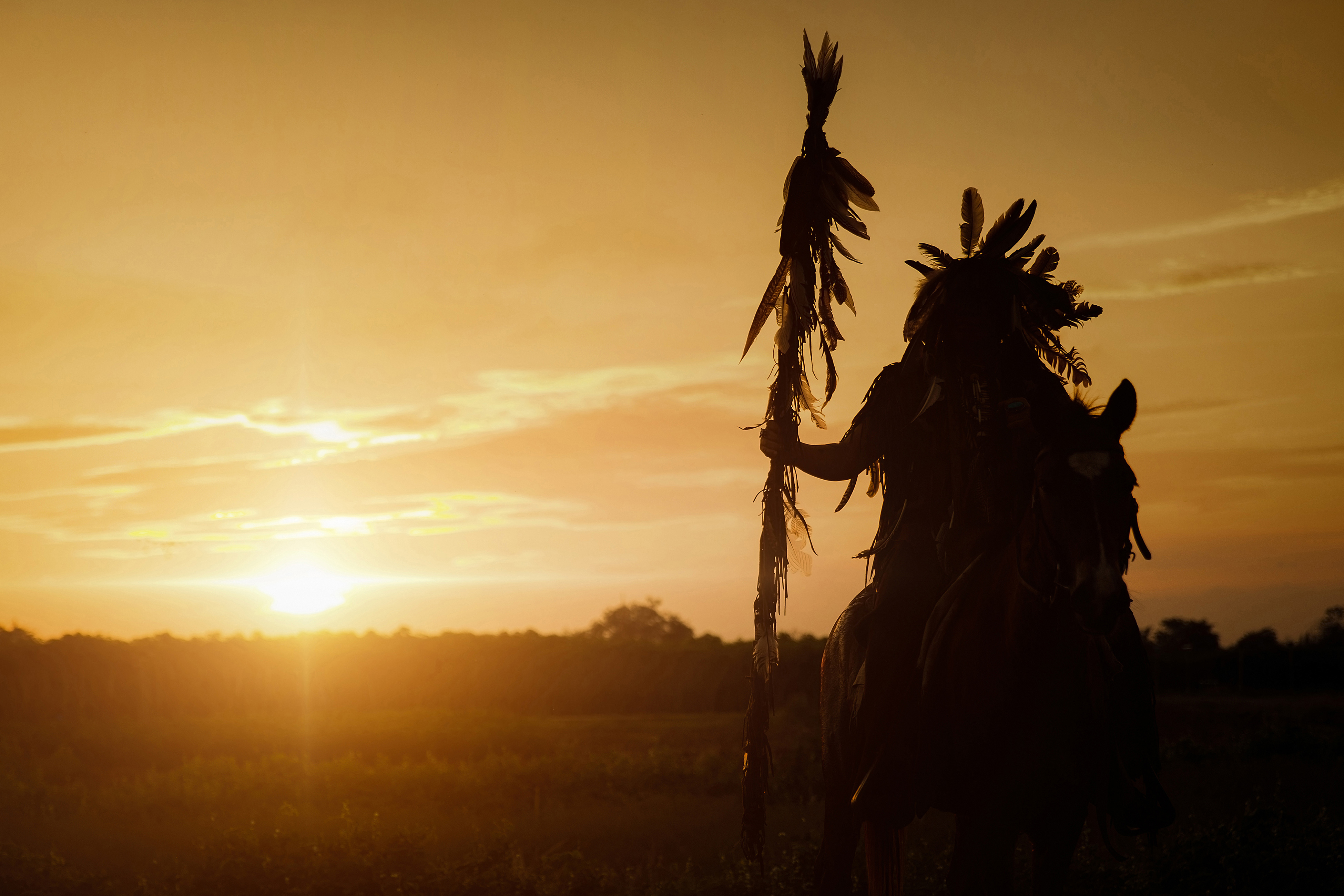 Everybody Powwow! set to fly after 40-year genesis
Mark Beech reports on a song cycle, inspired by the environmental and political plight of Native Americans, that is ambitious, promising and ripe for international success.
Everybody Powwow!. An unusual title. And everything else about it is pretty unusual too. For a start, it is being billed as a "rock oratorio", not a musical. It is about Native Americans – a journey to the heart of the U.S. from the North of England. It was begun in the 1970s by a 23-year-old Briton, Simon Webb, who had never been to America before he started composing it.
Now he is a highly-regarded musical director, composer and performer with work across theatre and film. He composed the music for Nicholas Hytner's Shakespeare plays at the National Theatre and more than 100 TV tunes, and done everything from Cats to his own musicals.
The Powwow project took a back seat to these many other projects but now it is coming to fruition, helped by support from his friends and acquaintances. The Who's Pete Townshend has been a supporter of the project; Whitesnake's Bernie Marsden plays on the album; actor Timothy West narrates a trailer; and Pink Floyd's long-time engineer Andy Jackson put the finishing touches on the sound.
Powwow is more than a concept album. It has earnest beginnings in protest, but it is simultaneously a celebration of culture, travel and a tragic love story.
*
The roots of Powwow go back to 1890 in Wounded Knee in South Dakota, the scene of the last major confrontation between U.S. army and the people it called "them damn Indians." The local people were massacred and that tragedy pretty much ended the issue of their land rights too.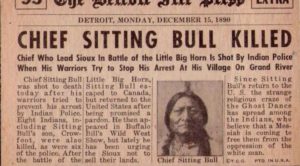 Wounded Knee was back in the news in 1968 as protesters against the-Vietnam War claimed similarities between its killings and the My Lai massacre.
In 1970 the town was the focus of author Dee Brown's best-selling history, Bury My Heart at Wounded Knee, with its revelations of centuries of injustice meted out on the indigenous population.
In February 1973, the Lakota people occupied the settlement to protest about corruption and U.S. government action. Now the gunfire was back at home, not Vietnam, and the Badlands seemed to be re-enacting a John Wayne western. For a short time, the American Indian Movement, (AIM), looked set to succeed, vowing to change the world or die. The movement eventually called off the siege after 71 days. The wrecked town was long left unoccupied and the injustices continue to this day.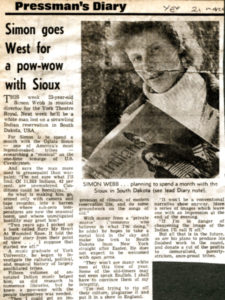 Simon was just about to finish school in England when he heard of all this. "I was captivated and read everything I could on the subject: Newspaper clippings, books about Black Elk, Crazy Horse, Sitting Bull, Red Cloud and The Oglala Sioux. I listened to Native American music, and searched out material that presented the Sioux side of the story."
While studying for his music degree at York University, Simon realised that the story was a promising subject for a music theatre piece. "Later, sitting in my local pub talking to a group of friends, I mentioned my idea. A stranger at the next table leaned into our conversation and said 'I'm a poet. I've just come back from Wounded Knee. You should go there if you want to write about it. I can get you in!'" Access to the reservation wasn't easy but Simon was also helped by Benedictine and Jesuit monks who offered accommodation.
Six months later, in 1978, he managed to get a month's break from his work as musical director for York Theatre Royal to make the journey to the reservation to see for himself. "It was a journey of discovery – of self-discovery as all journeys are. The repercussions of the occupation of Wounded Knee had left a community torn apart and struggling to survive. Goon squads terrorized the full blood Oglala on the reservation, and I heard sporadic gunfire at night. I also experienced real hostility. It was understandable, given the context."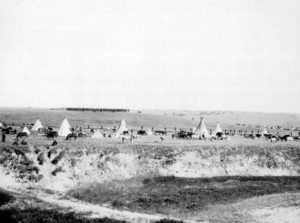 Even so, he made friends, took part in a Sweat Lodge Ceremony and attended a Pow Wow. "It was, on reflection, a magical time," he explains over lunch in the Groucho Club in London. He took photos of the ruined Wounded Knee and recorded the local music which he wanted to pay homage to, certainly not to simply replicate.
On his last night, a visiting Washington theatre group was staging a play about the Sioux as seen through the eyes of medicine man Black Elk. Simon sat next to an old lady who was clearly amused by Black Elk's portrayal. "At the interval, she introduced herself as an Oglala Sioux called Lucy Looks Twice and told me not to believe everything in the show."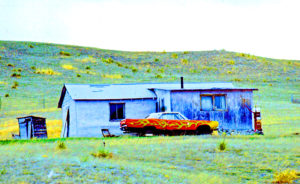 "The stories were so sad", Simon said. "Those on the bleak reservation were getting some social benefits but suffered from joblessness and alcoholism. The full-blood Indians especially were in a terrible state. It was like a third-world society."
The environment in which they lived was particularly shocking. The shrunken reservation was in the worst possible place, boiling hot in summer and freezing in winter. They said the white man was raping their land, tearing back the prairie near Rapid City to bare, blood-red soil to exploit minerals. "The Indians were not benefiting from this but they had a much closer relationship with the land and we could learn from them."
Simon came back to Britain not sure how to proceed. "I was depressed and doing a piece of musical theatre about it seemed rather trivial, especially after seeing the Washington production and thinking it was not helping at all." The piece got abandoned because his career immediately took off: he was asked to musical-direct Tommy in the West End the day he got back. From there he moved into Channel 4 and ITV, writing themes such as the ITV Telethon. Still, he had been circling back on Powwow, writing tunes and building up an archive. "It was only when I moved to out of London to Suffolk that I was sorting stuff out. I was playing some tracks from Powwow and my wife said, 'That's good, what's that?'"
He spent the next 3 ½ years writing and recording an album. "The producer Ian Tompson said, 'you know Simon, I don't think you are telling the whole story, I think there is a lot more to this.''"
Another piece fell into place, 32 years after his trip, when Simon was recounting his experience and an American friend, veteran animation producer Max Howard, suggested Googling the name of the mystery lady sitting next to him at "Black Elk Speaks." Simon recalls: "There it was. Straight out of the box. Lucy Looks Twice. Daughter of Black Elk. Extraordinary! The show that I had watched all those years back in that tiny village hall in Pine Ridge had been all about her Dad!" She had encouraged him to write about it but urged him not to just take but to give back. Inspired, Simon spent another year writing extra material that takes it up to double album length.
He binded the songs together with a story that follows his own pilgrimage. Coal miner Thomas Christian moves from the North of England to America and goes west, one of a wave of settlers gradually encroaching on Sioux land. He falls in love with Rosie, a girl of the Oglala Sioux tribe. He is arrested, conscripted to the army, deserts and returns to the Badlands where he is caught in the crossfire. We are back full circle to Wounded Knee.
Everybody Powwow! is both melodic and slightly "retro", in the best possible way. Simon is delighted that the feedback from Native Americans has been positive, while it has also picked up praising reviews, and is selling especially well in South America.
The cast is the cream of professional musicians and session artists. Emma Pears, and Robert Hart of Bad Company sing; Marsden is on guitar; there is also support from the Kick Horns, who toured with Eric Clapton.
Director Jamie Hayes, who helped the project to take shape, said: "The ambition now is to get it up and running as an animated stage concert for a few nights, perhaps in a quirky venue to judge the reaction."
There have been some expressions of interest from potential backers and producers to help create what could be a thrillingly musical and dynamic presentation that would create future life for the piece, says Hayes, who has directed everything from opera to Miss Saigon.
There is potential for plot development, video backing and well as dance for the catchy "Powwow" sequences.
They are aware that Powwow is not an easy sell in a country more focused on Brexit than Badlands. It is not a jukebox musical, or a piece about a famous film. But it is impressive and has won encouragement from both Townshend and Hytner.
The subject has become topical again with concern of what may happen to the reservations if Donald Trump wins the presidency.
*
It is a rare achievement to compose music that functions both as a serious work and a piece of entertainment. Powwow does both and gets the balance right. One key lyric: "This land is my land, this land is mine… but we're running out of time."
A dance sequence could well leave the audience uplifted and on their feet and Simon maintains it is an optimistic message: "The Native Americans are there, thinking positive. They are making a huge impact on the anti-fracking campaign because they speak from a position of authority. Perhaps their time will come over the next few years."
May it happen too for the impressive Everybody Powwow!
Information: http://simonwebb.co.uk/everybody-powwow
THIS ARTICLE APPEARED IN A DIFFERENT FULLER FORM IN THE PRINT EDITION OF DANTE – A GLIMPSE AT THE FIRST PAGE: