Young Brits expect to switch and swipe through life according to new study
Goodbye jobs for life, marrying the school sweetheart and putting down roots in birthplaces. Hello to YOLO culture – Tinder-style dating, portfolio careers and bucket list living
The sample based on 2,000 respondents split between those aged 18-25 and those aged 50+ were surveyed by OnePoll during June 2015 has found that the younger people are likely to have 33% more relationships and twice as many sexual partners before marriage as their parents. A third of 25 year olds do not expect to find a 'life partner', with two thirds claiming that for their generation there is no stigma around getting divorced.
Today's YOLO (You Only Live Once) youth will move home more than twice as many times as their parents with one in five expecting to change jobs at least ten times across their lifetime.
The study reveals young people may have way more 'contacts' (113 compared with 33), but their parents will have a greater number of lifelong friends
Young people today will experience twice as many sexual partners, change jobs more often and move house with far more frequency than their parents did according to a new study which reveals a marked shift in lifetime experiences from generation to generation.
The research which was specially commissioned by Samsung Galaxy S6 edge to celebrate the launch of the S6 switch kit. The survey of 2,000 respondents reveals a younger generation who are unafraid of change – embracing a why-not approach to life – and who fully expect to switch and swipe their way through life.
The most marked differences relate to partners, jobs and appearance. When it comes to relationships; the desire to find 'the right one' means that the average 25-year-old now expects to have had 10 sexual partners before they settle down – a 50% increase on their parents' generation, who will have had just five sexual partners before marriage. More than two-fifths of those aged over 50 married their first sexual partner (43%), compared with 20% of those aged 25 and under. One in seven of the younger respondents (14%) will have 20 or more partners before marriage, compared with just 3% of their older counterparts, meaning on the whole the youngsters will be a generation with far more exes. They also expect to have been in six long-term relationships, compared with their parents who had an average of four significant relationships pre-marriage.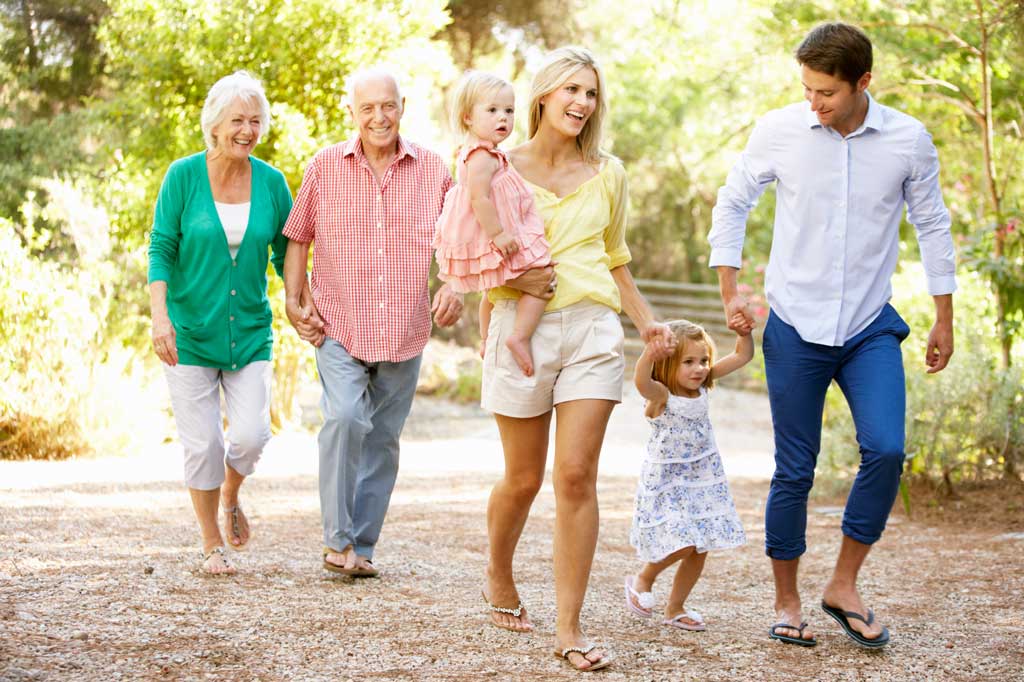 A little over two-thirds (69%) of those aged 18-25 were optimistic that they might find 'the one' with whom they may settle down with for the rest of their lives, although they had a realistic view about separation with 68% of that age group saying they did not consider there to be any stigma around getting divorced. More than nine in ten (92%) of those aged over 50 in the survey said they have been married.
Changes in the affordability of property – with home ownership less manageable and rental something of a necessity – mean that 78% of those aged over 50 own the home they live in, compared with just 9% of those aged 25 who are home owners, with 43% of this age group still living at home with their parents. Younger respondents expect to move home 14 times over the course of their lifetime, compared with just six house moves for their older counterparts.
The younger generation are also more likely to change jobs, with one in five (21%) expecting to change employer ten times or more over the course of their working lives compared with 13% of those aged over 50. Further findings suggest that the younger generation feel less rooted to their home towns and are far more likely to be open to a move abroad (68%) than the older generation (31%). The younger respondents have a greater wanderlust than their parents, expecting to visit at least 16 different countries during their lifetime, compared with the over 50s who have only visited 10.
The findings reveal that although we may have a society which places high value on adding "friends" to our online social networks, there are likely to be fewer lifelong bonds for those growing up today. The study revealed that the younger respondents have an average of 113 friends, compared with those aged over 50 who are likely to have a more manageable 33 chums. More than one in twenty (6%) of the younger respondents have in excess of 500 friends, compared with just 1% of their older counterparts. However, while young people expect to have just seven BFFs, their parents are likely to be still close to as many as 15 lifelong friends.
Young people are also more likely to spend time changing their look, experimenting with different hair styles and colours, as well as overhauling their wardrobe regularly – nearly two thirds (63%) make a big change at least once per year compared with just 17% of those aged over 50.
Sir Cary Cooper, Professor of Organisational Psychology & Health at Manchester Business School, University of Manchester and President of RELATE says: "This study shows the sheer speed of social evolution as within just one generation we have moved from stick to switch. For today's twenty-somethings it is goodbye job for life, marrying your teenage sweetheart and putting down roots in your own bought home, and hello portfolio career, Tinder-style dating and generation swipe. The younger generation are switching friends, partners, jobs and even homes in search of 'the one' – and this is likely to filter down to their purchasing decisions too with savvy switchers making sure they get the very best deals on everything from mortgages to mobile phones."
Conor Pierce, Vice President of IT & Mobile, Samsung UK & Ireland, commented: "It's clear from these results that people today expect to switch and swipe their way through life. The experiences of a younger generation will be markedly different to that of their parents and this new digital generation are unafraid of change.