"Quesadillas? Yes Please"

Dantemag's resident chef to the celebrities shares his love for quesadillas and Mexican food in general and has some good news for those who, like him, crave the cuisine of this great country but worry about their waist lines. Go naughty with moderation!
 By Marco Pernini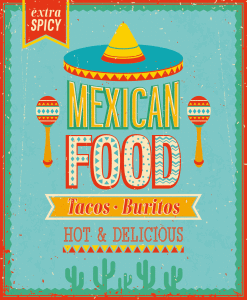 Mexican cuisine is increasingly popular all over the world because of its distinctive qualities  it is tasty and delicious, many of the recipes include ingredients like sweetcorn, beans, tomatoes and peppers which are full of vitamins and nutrients. Who doesn't enjoy a nacho dipped in a spicy salsa or a refreshing guacamole ?  But I have to admit that Mexican dishes are often loaded with cheese and other fatty ingredients. But hey! As I have always said, we're allowed to take a break from the strict diets we follow to try and keep fit and healthy. Actually, eating something 'naughty' now and again can help you feel good, but, of course, everything in moderation!
But for any great lover of this country's cuisine who might like to indulge a bit more often then it's always possible to vary the recipe so you can still enjoy your 'quesadilla' without worrying it is too fattening and making sure there are fewer calories involved. How can you possibly do that, I hear you ask? Well, first of all, you can use less or no cheese at all, or alternatively use a gluten-free flour and if you want to use less oil, then you can alternatively bake it in the oven or in a frying pan without oil and it will still be crispy.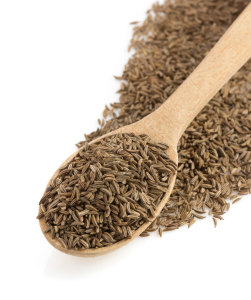 However the most important thing, obviously, is what you actually use as a filling for your quesadilla. Sometimes, when I'm making a healthy salad sandwich I use a quesadilla wrap instead of bread – remember we all need carbs as part of our healthy diet; they're not going to kill us and they give us energy and help us absorb proteins. So creating your own version of the quesadilla using fresh vegetables with lean proteins is also an alternative way of cutting fat because more than 25% of calories comes from fatty foods like all the cheese that normally gets put inside.
So, in general, when you're ordering Mexican cuisine, the rule is you have to be smart.There are plenty of dishes that include grilled meats and seafood to please all tastes and even the accompanying sauces can be fruit and vegetable based, containing very little starch. Another spectacular dish to look out for is 'cevice', a dish of seafood marinated in citrus juices. The fish used varies from place to place depending on what is locally available. It is normally served with finely chopped salad vegetables, like peppers onion and parsley. This is a supremely healthy option, fresh and zingy.
When trying to cut down on the calories, what helps a lot is saying no to rice or chips. Say yes to beans which are less glycaemic. Of course, the obvious advice to give if you are worried about the number of calories in your Mexican dish is to just have smaller portions and not get carried away!
I hope now you have learnt there are plenty of ways to enjoy your favourite Mexican food without feeling you've thrown your diet out of the window. So here is my  way to be naughty in moderation, like I said before, with my very own recipe for a tasty but healthy quesadilla.
It's perfect to make for a snack or light lunch, easy to make, and also quick to eat if you're rushing out of the house.
Red Kidney Bean Quesadillas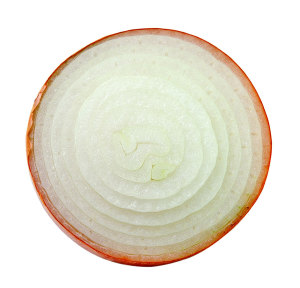 INGREDIENTS  for 3 people:
1 pack of flour tortillas
(or maize flour or gluten-free)
200g of medium cheddar – grated (non-dairy for vegans)
1 can of red kidney beans
½ chopped white onion
½  fresh chopped tomato
a good handful of freshly chopped cilantro/coriander
2 tsp of ground coriander
2 tsp of ground cumin
salt and pepper to taste
olive oil for cooking

METHOD:
In a non-stick frying pan heat the oil and add the onions, fry gently until they start to brown a little, add the spices, salt and pepper and fry gently for a little more. Add the chopped tomato and let them cook until they become soft enough to mash with a fork, then add the fresh coriander. Now add the drained beans and quickly cook it all together. You can either crush the beans with a fork, so the texture of the onions and the beans is still crunchy, or you can transfer the mixture to a food processor and make it into a smooth paste.
Spread the mixture onto the tortilla, add the grated cheddar on top and cover it with another tortilla to make a kind of sandwich.
Fry in a pan with a little oil until brown on one side, flip over and cook the other side, you need  to put it on a low heat so the cheese melts and the tortilla gets crispy without it burning.
Every time I cook this version, it is a guaranteed success. As the wheat tortillas can a be a little heavy, I like to serve my quesadilla with a light side dish, like a simple  fresh salad, as shown in the picture. I use lamb's lettuce with just toasted pumpkin seeds and thinly sliced raw fennel together with a simple extra virgin oil and lemon dressing.
This is a quick, non expensive and nutritious dish – ok, I know, the cheese isn't, but a little naughty cheesy pleasure does you good from time to time!
Enjoy!
This post is also available in: Italian