The most glamorous summer toast under the Tuscany's sky
A Toast with an Italian Prosecco at the most exciting Event in Tuscany next Aug 16th.
Only selected clients of Outstanding Italia will have the chance to live the experience to see the spectacular Palio di Siena from a private window overlooking the crucial action on "La Mossa" starting and finish line of the ride.
Just 90 thrilling seconds of the Medieval Race known as "the race of the soul".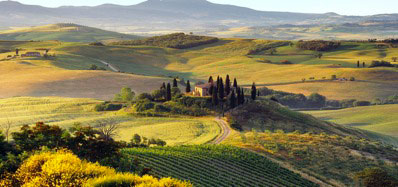 Ten horses and riders, bareback and dressed in the appropriate colors representing ten of the seventeen Contrade, or city wards, circle three times around the Piazza del Campo, one of the symbols of Siena.
The magnificent pageant Corteo Storico, precede the race and includes, among many others, flagwavers, in medieval costumes.
A crowd of 32000 will fill the Square, and our guests will attend the Race and the Parade (Corteo Storico) from two private windows of a Medieval apartment beside celebrities of the international Jet Set, tasting typical Tuscan food and famous tuscan wines.
An event not to be missed!
a journey between culture and tradition
16/8/2014