The Magic of Touch
June 1, 2013

The Great World in Miniature: An Introduction
June 1, 2013
Doria and the Bucaneve: The Story of the "Snow Drop" the Most Famous Italian Biscuit

"Doria and the Snowdrop" sounds like a fairy story and in some ways it is. The snowdrop is a legendary biscuit created by a legendary biscuit-maker Zanin Doria. From its earliest beginnings it has captured the imaginations of Italians and has both survived through and contributed to Italian history. And, just like the real snowdrop, it is the harbinger of spring and good weather ahead. Your weatherman today – Massimo Gava – reports.
Suddenly a pleasant smell pervaded the air.
"It's the Doria factory," said the farmers, as they worked in the fields nearby. "The weather's going to change".
The same phrase echoed through the neighbouring villages like a chiming bell announcing the arrival of rain a day in advance. Children all of a sudden ran back home with their mouths watering as that aroma of biscotti put everybody in a good mood. Italy had just come out of the Second World War, so the only income families had was from the land they cultivated and the animals they raised. Food was scarce, but even so mothers and grandmothers produced miracles to keep their families happy using just what they had available – with eggs, flour, milk and sugar.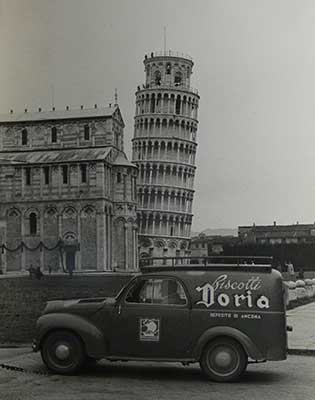 Nobody could have imagined then that a simple recipe for making biscuits would produce a sweet piece of Italian history. This is the story of a baker who stuck to the old traditions of using basic genuine ingredients and turned the tables on post-war destruction and created one of the most popular Italian brand names of all time.
This reliable Doria weather report has been going on ever since 1953 when Ugo Zanin decided to expand his bakery business and increase production.It was at that point he went and built his Doria biscuit factory in Orsago, a village about forty-five km north of Venice.
Signor Zanin, however, had lived all his life in another village called Sarmede, which today is famous for its international festival of children's book illustration. Rumour has it that at the time when Signor Zanin wanted to enlarge his premises and submitted a building application, the local council did not feel comfortable with the new development, so they refused .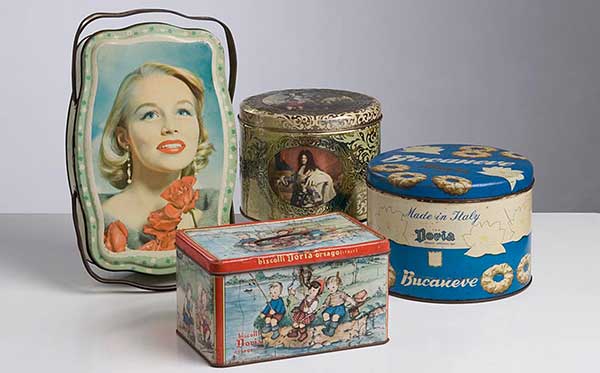 In those days, people's feelings of attachment to their villages of origin were very strong.
It was where you grew up, where all your friends were, and where all your family had their history.
So Signor Zanin was reportedly quite upset at having to leave his native village even though he eventually decided to build his factory in a village only seven km away.
Business-wise, though, the new area made perfect sense. It had easier access to the largest local road built at the time, la Pontebbana. This road connected Venice to the northeastern part of Italy and stretched all the way to Tarviso on the Austrian border. As a result distribution of Signor Zanin's biscuits, cheese crackers, and other products was made much easier and more efficient. They could be directly loaded onto vans, fresh out of the ovens and delivered daily to shops over a wide area.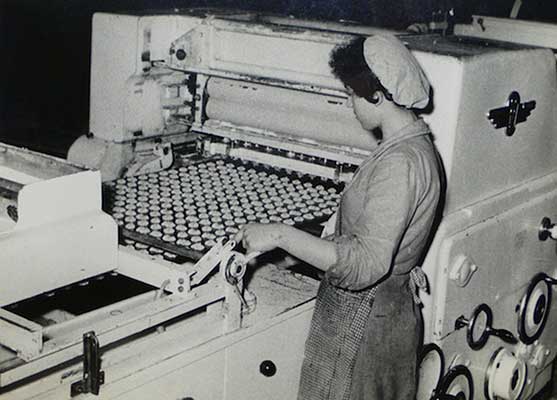 The long history of Doria biscuit-making, however, can be traced back to the 1800s when Signor Alessandro Zanin began producing bread at Sarmede. These skills were honed over the years and handed down the generations. By the turn of the last century Ugo Zanin was at the helm.When, in 1925, Ugo married a certain Antonietta Donadon, an expert pastry chef herself, nobody could ever have anticipated that the union of these two souls, sweet and savoury, would be such fertile ground for generating a trademark that would become known the whole world over.
Following a popular trend in the 1950s of changing your name – Maria Scicolone became Sophia Loren. Luigina Lollobrigida became Gina, – Signor Zanin decided to do the same. The name Doria came about because of Ugo Zanin's close friendship with the Swiss biscuit manufacturer René Doria, from Haute-Savoie, who allowed Ugo to use the name Doria for his products. It originally came from de Auria (from the Latin de filiis Auriae), meaning "the sons of Auria", and then it became de Oria or d'Oria, which is well-known as the name of an old wealthy Genoese family who played a major role in the history of the Republic of Genoa and Italy, from the 12th century to the 16th century.
Having expanded his family with the birth of two sons and a daughter, Ugo took over from his father and he immediately proceeded to expand the business as well by moving into the neighbouring villages . Then, with the help of his sons Gastone and Giorgio (who had initially concentrated on bread delivery then moved to the production side), he started, little by little, to develop the Doria brand.
This was a time of massive emigration from Italy. The country had faced the disruption of two world wars in less than forty years. So the only alternative for many local people was to seek a better life abroad. Some young women, despite the traditional belief that women should stay at home and help run the household till they got married, went to work for some prominent families as servants. Others worked part time at a local silk worm factory. Those were the only jobs available at the time. Everybody was trying to make ends meet as best they could.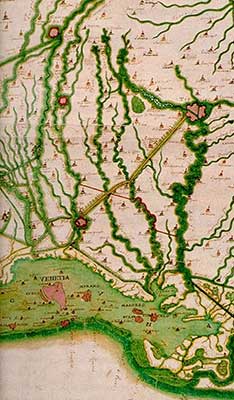 When Signor Zanin started the Doria biscuit factory, not only did he employ lots of women but he contributed in a major way to ending the flow of emigration which had split up many of those rural families. With his growing business, he brought a new prosperity to the area. At the peak of its production, the Doria factory employed as many as 500 girls working 24/7 alongside their male counterparts– which was, in itself, a revolution. It laid the foundation of the biggest economic boom Italy has ever known.
But it was in 1950, thanks to the skills of Signora Antonietta, that the biscuit called Bucaneve – "snowdrop" in Italian – came into this world. With its soft, unique, flower shape, not only did it capture the collective imagination of several generations, but it has become the favourite biscuit of every Italian home for more than six decades now and has propelled the brand to stratospheric levels. There is not one Italian child who, before going to school in the morning has not had a bucaneve ready to dip into a bowl of hot breakfast milk.
"With Granny's recipes, sugar, fine flour, and milk", went one of the first successful advertisments at the dawn of the television era in the 60's, reminding its audience that the Doria biscotti are made in the good old-fashioned way. Another unforgettable ad was sung by Italian singer diva Ornella Vanoni, telling us "how unmistakably good and versatile" the Doria cream cheese crackers were – that they could be used for "breakfast, lunch, and dinner, AND with an aperitif with your friends".
"What does the taste of a Doria cracker or a Bucaneve make you think of?" The characters in the ad have no doubt -they are in open fields and pristine forests. It is just nature, pure and simple, where Doria religiously goes and finds its ingredients.
Since the company was acquired by the Bauli group in 2006, this commitment to authenticity has not been changed. It has actually been strengthened further with a strict policy regarding environmental issues such as cutting air emissions and avoiding use of GM products.
Finally though, no matter what the advertising might say, or how successful the branding has been internationally, Doria-Bauli own a primacy that no other factory in the world can ever lay claim to. It is that genuine aroma of biscotti which has been the indisputable barometer – literally and metaphorically – that has brought generations of people together for over sixty years now. When it escapes and floats free up into the air and over the countryside, we can still see those evocative smiling faces, spreading the good news. "It's the Doria-Bauli factory. The weather's about to change!"