Secret Islands Of The Caribbean
August 6, 2022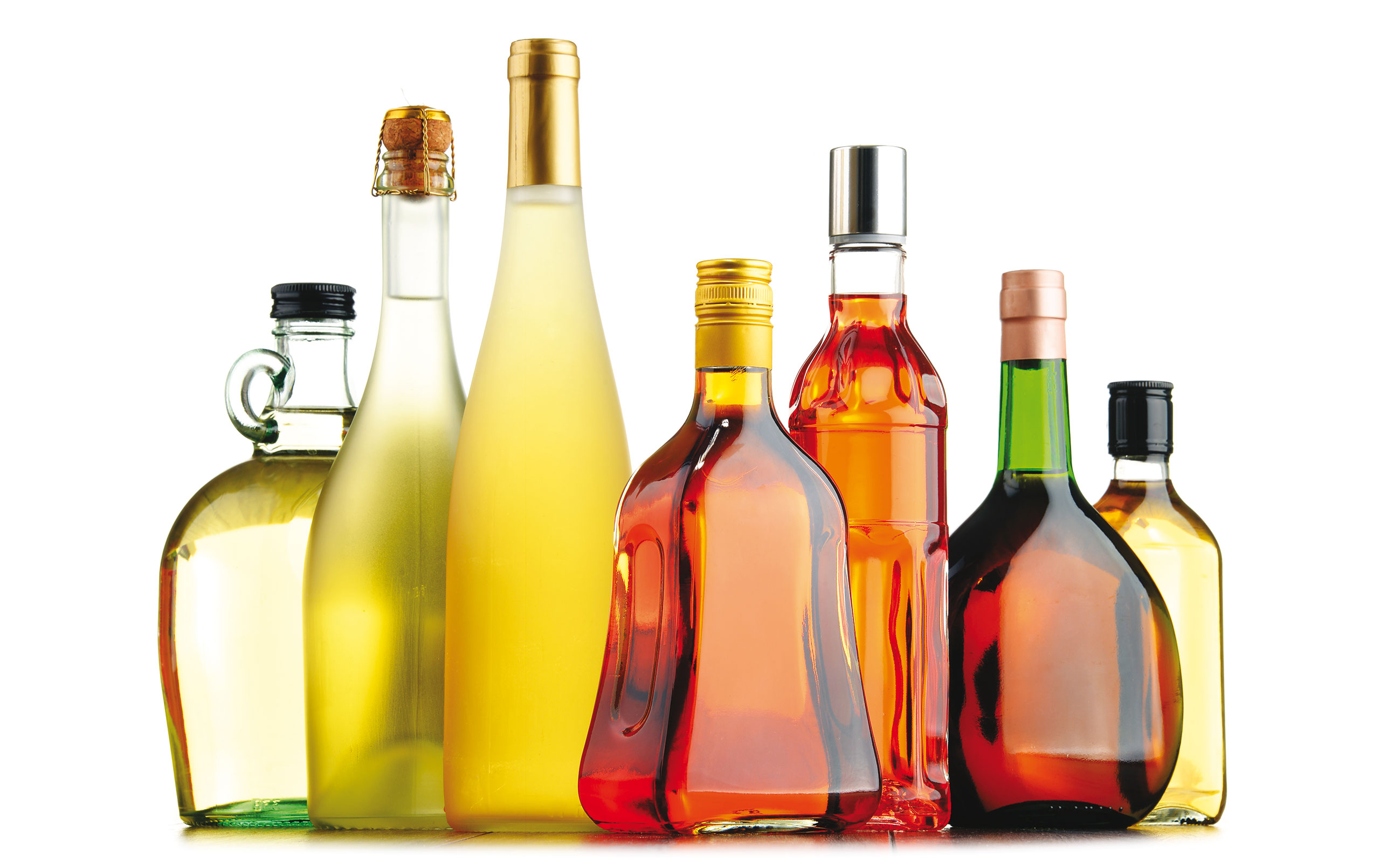 Digestif or AMARO?
August 9, 2022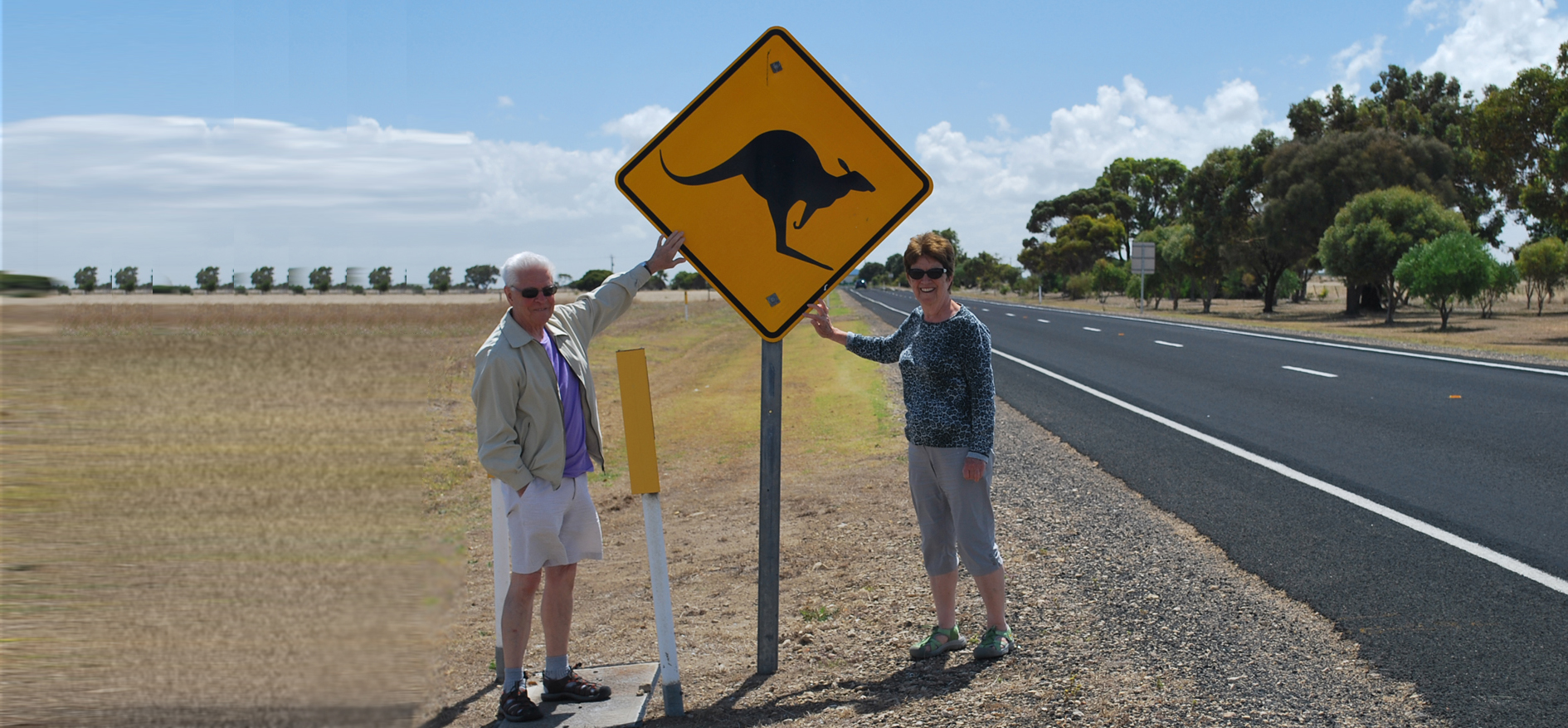 Not just a quick break to visit your parents in their eighties but a whole month together right on the other side of the world? Would you do it?
Marc Forget

recently completed an epic voyage and reports back on some surprising insights into the dynamics of family life after so many years of having flown the nest.

A voyage to the absolute opposite side of the planet with a couple of octogenarians may seem like a complete folly, an exercise in masochism, or, at the very least, a daunting task, but the month-long trip to Australia I recently completed with my elderly parents turned out to be none of those things.  In fact, it proved to be thoroughly enjoyable and ended up being a fascinating journey on many different levels.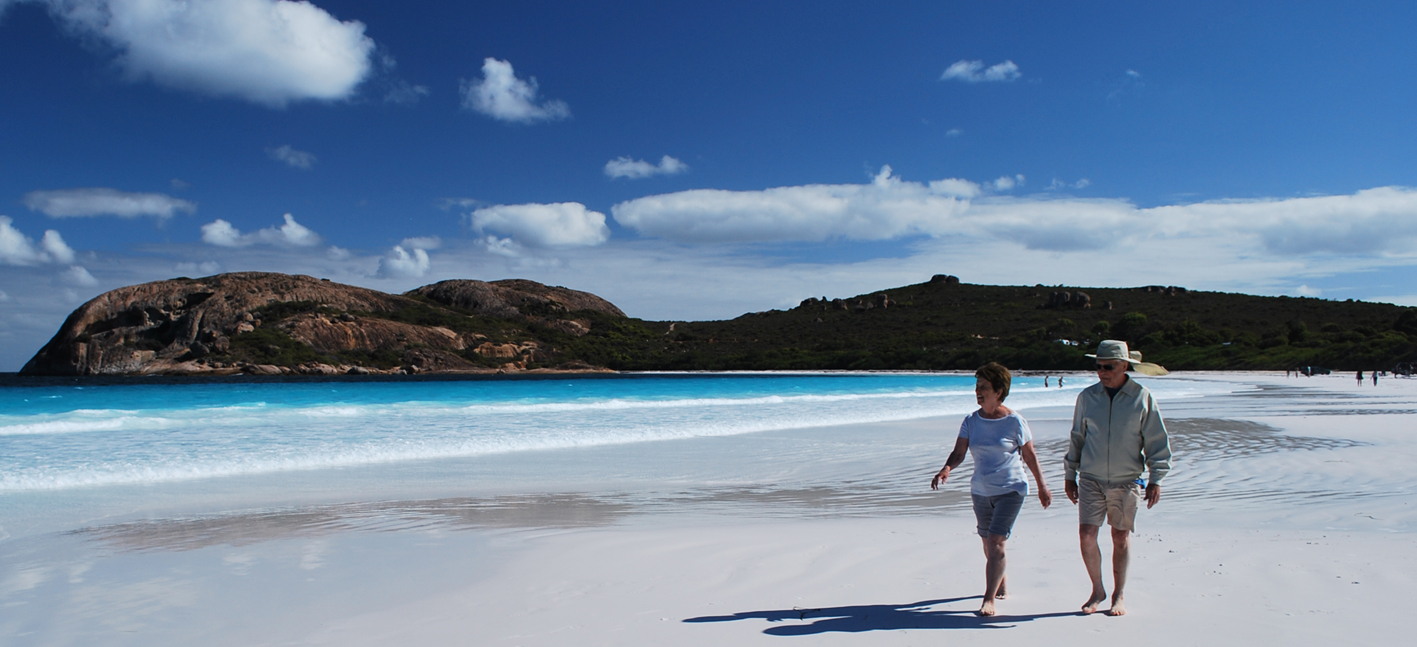 Travelling is an intense experience, where the pace of life is accelerated and the number of events normally lived during a whole sedentary week is compressed into each and every travel day. This gives travellers the impression that time is being stretched, as if last week was really over a month ago. Throughout the very full days on the go there is little time to think of the past or the future, so we are highly focused on the present, which is one of the reasons travelling is so wonderful, and why we often start planning and saving for next year's trip as soon as we're home from the current one. For these and a host of other reasons it is usually more enjoyable and memorable than our everyday lives. It is therefore a wonderful way to spend time with loved ones, away from the daily grind and its pressures, worries and regrets.
I spent the first seventeen years of my life in an ordinary family where the five of us often faced the challenges posed by having to live with people we had not chosen, and would not necessarily consciously choose to live with. Filial cohabitation was then simply the result of the circumstances of my birth into my parents' young family; this time around the decision to spend a block of time travelling with my parents was a conscious choice I made as an adult.
It is unfortunate that spending extended periods of time with our parents during our middle years is most often not a choice but rather a necessity brought on by chronic ill health or terminal disease. It is truly a shame because when we are middle-aged with elderly parents we and our parents are more relaxed and able to get over ourselves – for the most part – which makes the time we spend together more pleasant and richer than it is when we are younger. In undertaking this trip I wanted to share an adventure (albeit an appropriately tame one) with my parents while they are still capable of doing the things they enjoy (if perhaps a bit more slowly than they did then thirty years ago), and without the pressure of impending departure from this world. It was a wonderful opportunity to reconnect and live new experiences together, to create new memories that are not coloured by the burden of parental responsibility or tainted by childhood and teenage angst.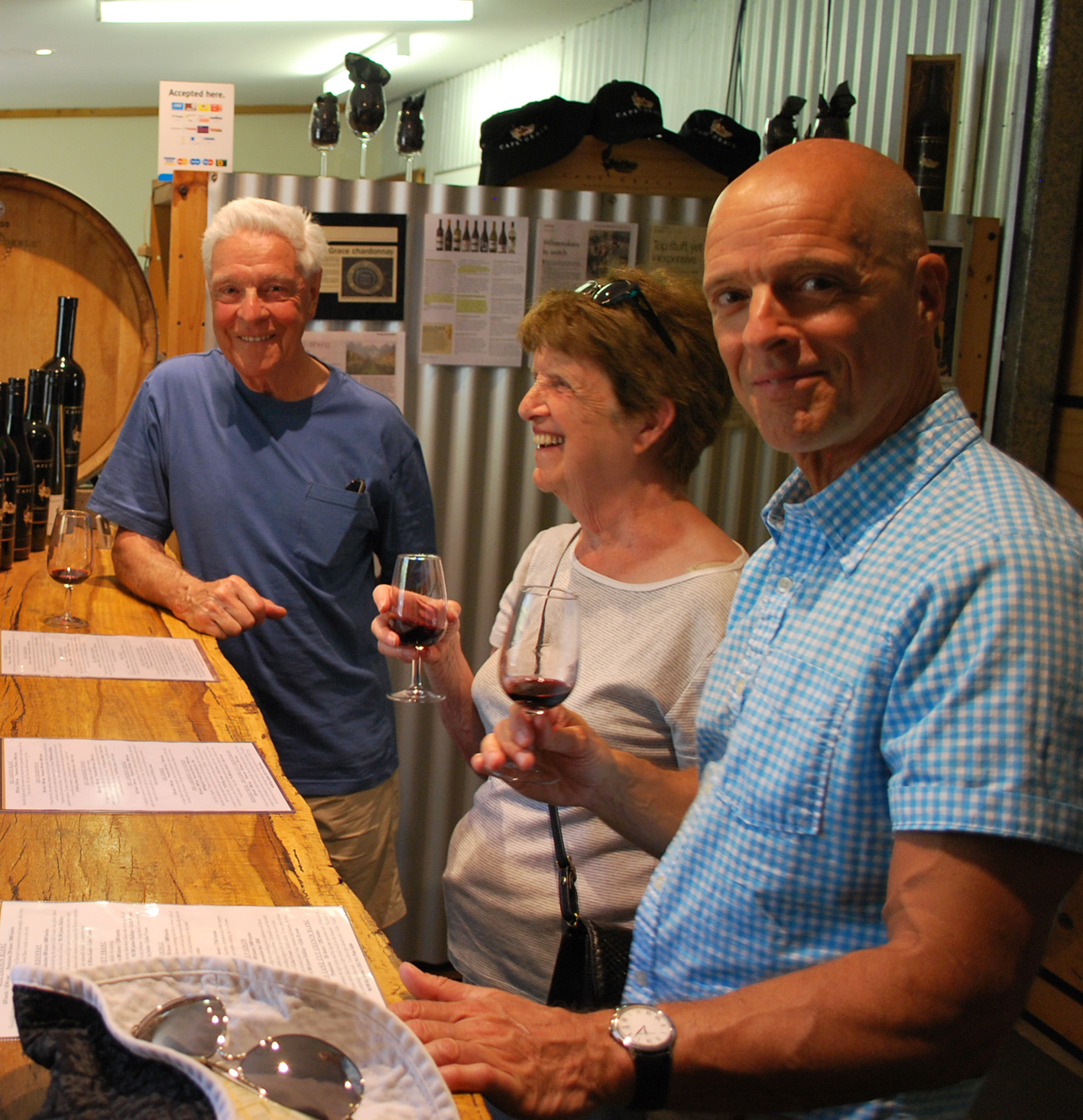 We travelled together through a new and unknown territory. The physical environment was new to my parents (I had been to Australia many times before, they had not) and they both found the landscapes, plants and animals intriguing and fascinating. They were struck by the seemingly unending beautiful beaches that circle this mostly arid country. They loved the Australian respect for history, reflected in extensive historic sites and countless well-preserved 19th century buildings. They were highly impressed by the tremendous number of national parks, each offering something unique and special (and we only saw a very small portion of the total). It was heartwarming to witness my parents' enthusiasm and excitement at discovering new places and doing new things, especially given their age.
What was entirely new and unexplored for all of us was the role reversal, the child now being responsible for the parents. Wanting this to be a true holiday for my parents, I tried to anticipate and look after their every need and do almost everything for them. I was their holiday-planner, travel agent, tour guide, photographer, porter, driver, shopper, butler, bartender, cook, waiter, cleaner and even their launderer. What I most enjoyed in all these roles was to watch them relax and revel in being looked after and taken care of like never before.  What was a full month of carefree dolce far niente for my parents was for me a welcome time of thanksgiving.
This is not to say it was all roses, no trip ever is. Spending practically all our waking hours together, with extended periods of confinement in the small interior spaces of our hired cars, we all had a turn at reaching the limits of our patience. Fortunately we were able to keep such occurrences, as well as ugly old habits and unpleasant family dynamics, to a minimum. There is wisdom in accepting the quirks and flaws in the ones we love and in our relationships with them. It is perhaps more challenging to accept the effects on our loved ones, as well as on ourselves, of the beating we all take from the passing years, like those lovely beaches we saw around Australia, relentlessly pounded by the breaking surf. During the short visits I am accustomed to having with my parents it is easy to miss or overlook the slight memory loss, the momentary disorientation or the diminishing physical endurance. Spending a month doing practically everything with them, those little changes become quite impossible to ignore. Early on I noticed the classic, stereotypical and dreaded indication of the beginning of a slide into senility: the repeated question. I didn't find it bothersome, as the repeated questions were generally about logistics, such as where were we going to stop for the night, and therefore quick and easy to answer. I purposely did not give a lot of details of upcoming activities, meals or accommodation, preferring us to focus instead on the present. After the same question had been asked three or four times one morning, I suggested they might already know the answer, and asked if they could try to recall it. They did recall, and after trying this out a few times it was comforting to realise that their memory still works fine. As we get older it may take longer to retrieve the information and I think we unconsciously realise  it is faster and easier to just ask when we don't seem to know or are unable to recall right away. It is the path of least resistance, the way of nature, and it simply becomes habit.
Another obvious change which was definitely not an unconsciously acquired habit was my parents' diminishing endurance when doing something a bit more strenuous than what they normally do. The hiking trail to the Wineglass Bay lookout in Tasmania's Freycinet National Park has steep sections and some parts which are actual stairs. Hiking to the look-out on a sunny afternoon required a level of physical activity and resistance to heat stress my parents are simply no longer used to. They can still walk 15 km in a day, but not if the temperature is above 25, and not on anything as steep as the Wineglass Bay look-out trail. Once I realised how often they needed to stop to catch their breath, I got a bit concerned and suggested we could simply turn around and head back to the car park. Oh no! They said. They just needed to stop frequently on the steeper parts, but they were perfectly fine and definitely wanted to see spectacular Wineglass Bay. As on previous occasions I admired their pluck and realised how well they have adapted to the changing condition of their bodies; they don't give up, they slow down just enough to avoid trouble, while still doing as much as they can safely do.
Nevertheless, the fact is inescapable: although still very healthy and active, my parents are getting old. Not just older, but old. Noticing people I love losing some of their abilities and becoming frailer, even if the change is small, is not easy. Although the signs and symptoms may at times create situations we can all laugh about, the thought of this inevitable decline is rather quite sad. It is probably reasonable to assume that I am likely to age in ways similar to what is happening to my parents now. I realise this time together was also a bit of a preview of some of the changes I can expect to go through if I make it to my 80s. This is one of the many fascinating aspects of this journey.
This voyage gave my parents and me a rare opportunity to spend a whole month together, to discover parts of the world hitherto unknown to us, and to experience new things or old things from a new perspective. Even though we got to the furthest point on land from our native Canada, this trip was in a way also a trip home to family and friends, to our collective past and the future times we will share.