The Julia Munsey exhibition at the Royal Opera Arcade Gallery in London presents an extended body of new work and some earlier images. 
Julia Munsey trained at The Slade School of Art under the tuition of Euan Uglow. After teaching at Maidstone School of Art she then trained as a Jungian psychotherapist. It was then seeing an article about the opening of the Prince's Drawing School that Munsey re-immersed herself in the world of drawing and enrolled at the school. Munsey's intrigue into how people present themselves is a concept that has had great force within her artwork throughout the different pathways of her career.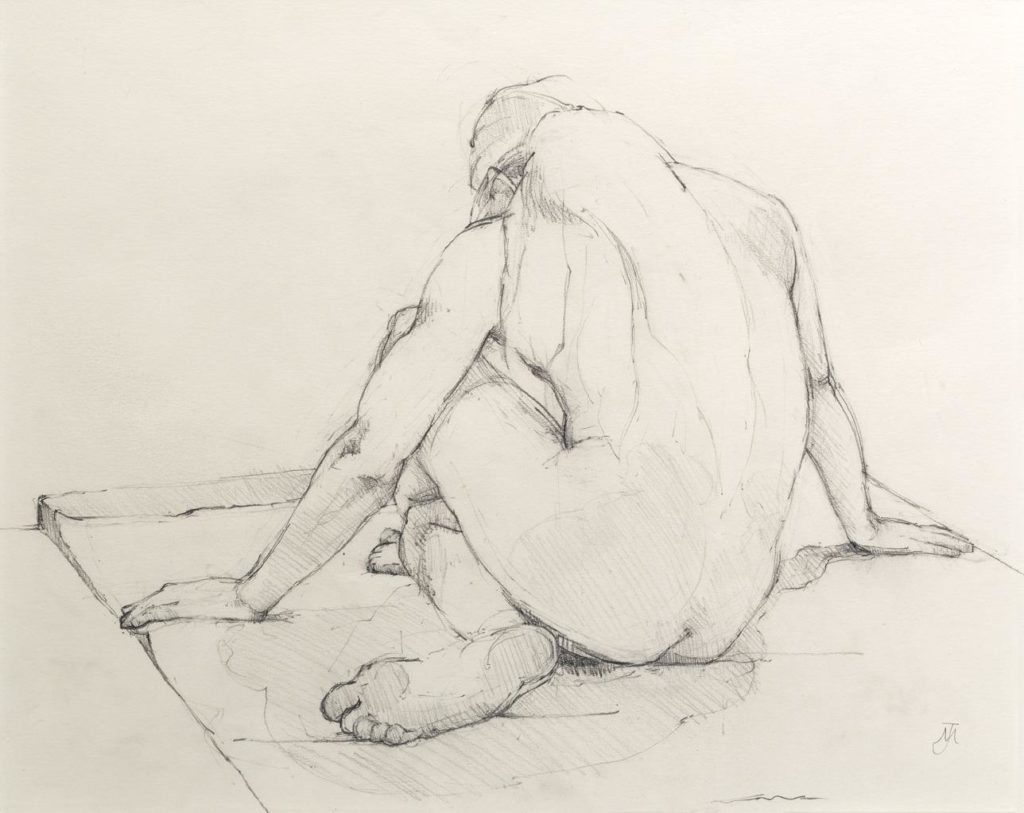 In order to capture the intense movement of the body, Munsey vigorously studies her subjects, often dancers or performers, as they twist and turn through space only then is it that she begins to draw as much of the body that captures her attention. The dissonance between the precise marks of the artist and the fleeting, ephemeral movements of the performing dancers manifests itself in layered, tableau-esque portraits. Multiple bodies, perspectives and lines evoke a dream-like sense where dramatic form inhabits a nonspecific space. There is a balance within the work between the lessening of detail of features against the definite curves of the body.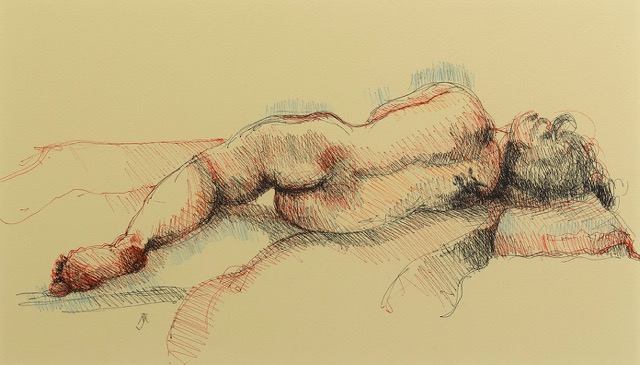 The Royal Opera Arcade Gallery exhibition comprises 50 works of Julia Munsey's different evolving styles of work in mixed mediums. As Julia captures the drama of her subjects, the work features a range of mediums from fine line pencils to bold fluid marks of ink.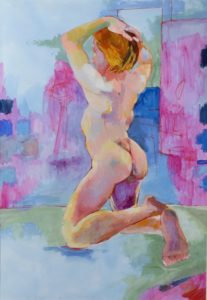 Munsey is currently working in acrylic paint as a preferred medium to create a visual feast of colours. She was one of the first people to experiment with the original acrylic paint when she was a student at the Slade. 
There is often a surreal element within Munsey's work through the play between presence and an absence. Julia has an awareness of space and a sense of special mapping which is very poignant within her earlier work. She includes in her own description of her influences Ingres and Rembrandt. 
Munsey for extended periods drew and recreated the work of Old Master drawings. Julia has been evolving and has boldly been experimenting in different mediums, giving her audience a unique opportunity to view compositions in various stages of development. Munsey herself describes her work as: 'A lessening of detail which produces a powerful sense of a remote idealism. Definite forms are partially obscured by a deliberate lessening of detail.'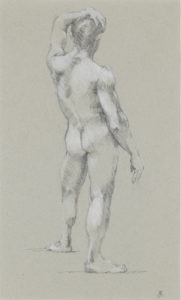 Francis Hoyland -who mentored Julia at the Prince's Drawing Schools – describes Julia's work in the following terms: 
'Imagine a fine sheet of water colour paper.  At first it is pure white, and then a thin veil of blue spreads across it which is followed by delicate graphite lines that look almost violet against the blue behind: now a pattern of pure colour appears which never quite obscures the blue since large reserves of blue are allowed to remain. These reserves relieve the pure colours and enable them to breathe. I have had the privilege of watching Julia paint; her drawing is Italianate, her touch secure and the result is delightful.'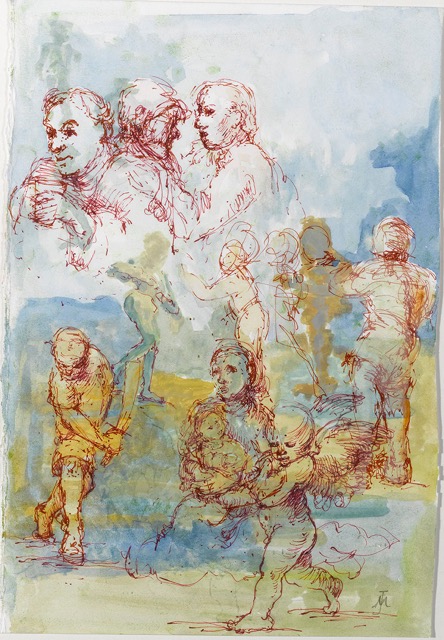 Amongst the colourful paintings with their gentle eroticism there are smaller intense images of body parts – of crevices and intersections. There are also powerful evocations of scenes from the antique – with their understated descriptions of pain, flight, war and destruction.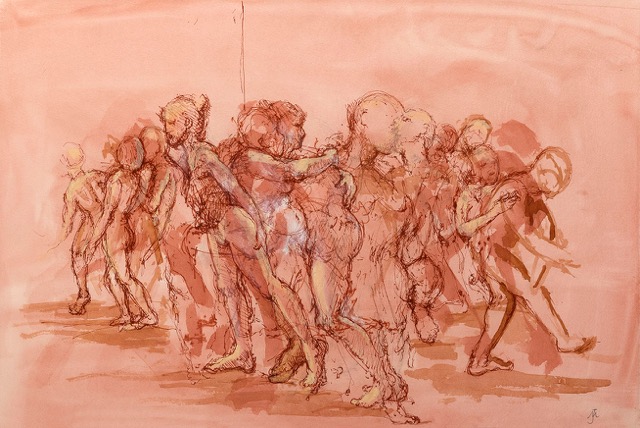 Satyrs and monsters appear in a number of works and their menacing evocation interrupts the grace of the paintings.  In the further understated visualisations of apocalyptic events in small works there are seen traces from Goya and religious paintings from the Renaissance. There is a partially glimpsed crucifixion and women fleeing a  war zone. At the same time we see a close observation of the exterior world – a world inhabited by a strangely moving mixture of a graceful aesthetic execution and at other times a cry of sorrow which at the same time exudes a powerful and visceral sexuality.