Near-Death Experience – to One to Watch
Singer Erica Chase on Her Unlikely Road
By Mark Beech
Erica Chase has a cool new single out called "Paris." She also has one of the most unusual of backstories.
It all came about after a 48-hour period in which she met a rock star, was hit by a truck and had what is described as a near-death experience – the classic vision of walking into that white light. Incredible though it may sound, sometimes it takes a moment of mortality to show you what you really want in life:
Certainly her single is strong enough and her voice – deep enough for one teacher to suggest she'd never make a singer – deserves hearing whatever you know about her journey to this point.
She tells her story to DANTE online.
MB: How's life?
EC: Life is pretty awesome right now.  I just put out my first single and video and I could not be more excited or grateful at the moment.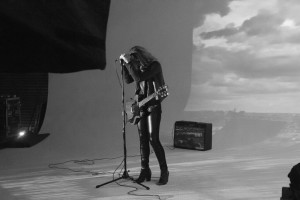 MB: Where's home?
EC: I am one of the rare unicorns that happen to be born and raised in Los Angeles.  I am proud of that and have affinity for my city for sure.
MB: Let's run though the backstory. Tell us about your meeting with Dana Strum of Slaughter – he's a multi-platinum producer – and Vince Neil's solo band please.
EC: Sure. Years ago while I was in my final semester at college, I was in the process of figuring out the next step for myself and had applied to a wonderful teaching program called Teach for America, which places you in inner city schools to try and make a positive educational impact.
It was something that I thought I should pursue since I majored in English and always loved to do service work and help people.  However, I knew that I wanted to pursue a music career and that was always lying underneath the surface but I just didn't have the courage to say so.  Well, as it happened quite serendipitously, I was rejected from Teach for America and was back to square one.  Around this time, my dad was doing business out in Las Vegas and his partner was an acquaintance of Dana's.   My dad mentioned to this guy that his daughter was an aspiring artist and he took it upon himself to set up an introductory call between Dana and I.  We spoke for about an hour and I had to Google Dana prior, because I was unfamiliar with whom he was.  After our call, I felt something I never felt before or since: this dynamic mixture of energy ranging from fear and terror to elation and excitement.  I think I sensed something around the bend.  The accident was less than 24 hours later.
MB: What happened in this accident?
EC: The morning after speaking with Dana for the first time, I set out on my pink bicycle sans helmet (do not condone this) to meet my best friend for lunch.  A truck hit me and the bike shattered into pieces, as did the truck's windshield that I apparently had flown into before falling onto the street.  I don't have any recollection of the actual impact of the collision.
MB: How badly where you hurt? 
EC: I am beyond lucky that I walked away from this accident with only a concussion, some back injuries, and a badly bruised left foot which required use of a cane for about a month.  From the report of the wreckage and the nature of the accident, death was a strong possible outcome.
MB: What happened after you saw the famous white light?
EC: Right before the moment of impact, my body (as most do under severe circumstances) froze and everything was illuminated in white.  Our bodies are really incredible and their ability to protect us from terror and to do their best to just keep us alive is just amazing.  I was rendered unconscious from the accident and my first recollection is waking up in a flight-for-life helicopter with a mask over my face.  However, I was really out of my body and I saw this happen from almost outside of me.  I think when you have a near death experience, you are temporarily living between two worlds: life and death.  Thankfully life was not done with me yet and sent me cascading back down into my body.
MB: Wow. How did this teach you what you really wanted?
EC: It did not take long, even in my concussed and confused state to know that this event was meaningful as was my conversation with Dana and the rejection from Teach for America.  All signs were pointing towards dream chasing.  So, when I recovered, I went out to Vegas and met Dana in person and played him songs on my acoustic guitar and he saw some raw potential and we have been partners and teammates ever since.
MB: What's the story behind the song "Paris?"
EC: "Paris" is a song about losing a once in a lifetime love, but the memories bring it all back and there is great comfort in knowing that.  I think everyone can relate to losing something or someone they hold dear and then getting space from it and realizing, it is never really gone.
MB: How's the single going?
EC: The single has just been put out and it is getting such great responses so far and some radio exposure.  The video, which was directed by one of my heroes, Chris Hicky (Keith Urban, Carrie Underwood, Tim McGraw) is getting a ton of views on YouTube and people are really taking it to.  We are stoked.
MB: What's next?
EC: We are getting ready to film the follow up video for the next single with Chris Hicky now.  We will probably just keep putting out single after single and package it in an EP or album when the time is right.  We have a completed album worth of material, but we are just going to try and give the fans music when and how they want it.
MB: How do you describe your music?  I saw a release suggesting Adele/ Sam Smith – pop/rock?
EC: Yes, that is pretty accurate.  I think my lower, grittier voice, and smooth pop production aligns me in great company with Adele, Sam, and Ed Sheeran.  I would say it is mostly pop, but there are Beatles and rock influences in there as well.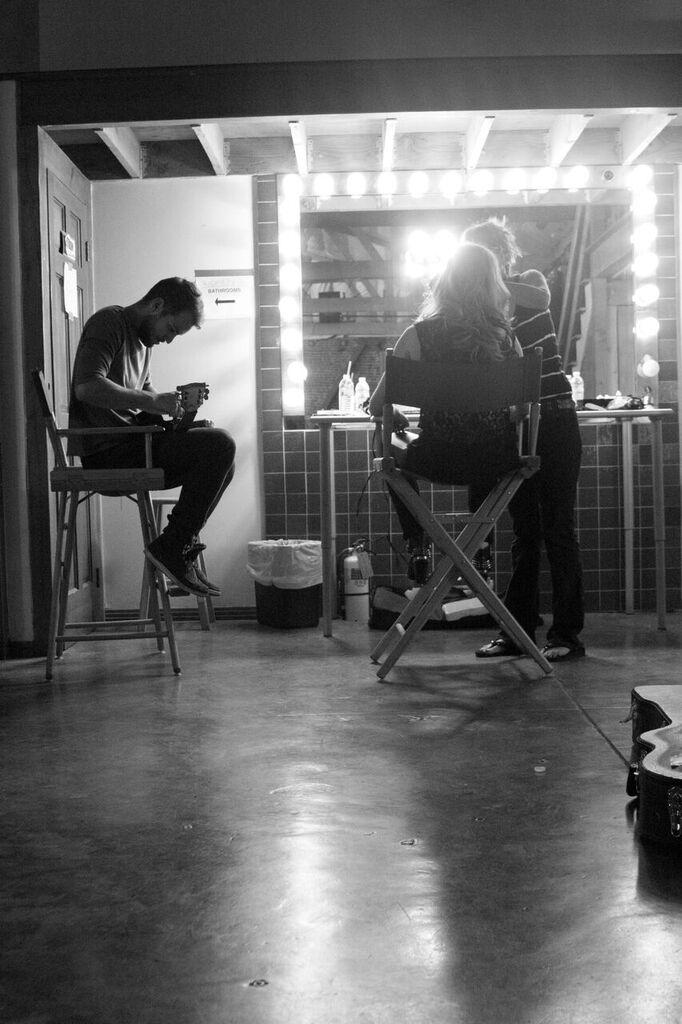 MB: Musical influences? Or your hero?
EC: My number one musical influence would be hands down, the Beatles.  Those are the best songs ever written in my opinion and I've learned so much from those records.  I'm also obsessed with Bruce Springsteen, Ed Sheeran, Adele, Bruno Mars and Jeff Buckley.
MB: How does this fit with Dana, isn't he more into heavy metal?
EC: A lot of people don't realize that just because Dana is known for his impact on the rock and metal world, he is just as obsessed with the Beatles as I am and knows every song on top 40 radio.  He is a song guy at heart and has an extensive musical knowledge in the pop world as well.  So we definitely really connect with each other on a musical level.
MB: You've got a great low singing voice – but you were bullied for it?
EC: Yes I was.  I was always aware from an early age that even my speaking voice was rather different than my girlfriends and my singing voice?  Forget it, it sounded nothing like what we are conditioned to believe a girl or woman's voice should sound like.  People always tend to bully what is different because different is scary.
MB: Who was teacher who told you to give up when you were seven? What was your reaction then? And now?
EC: It was an elementary school choir teacher who told me that singing wasn't really my thing at such a young age.  It pretty much stopped me in my tracks for a number of years for sure and I took it to heart.  For years, even after I started really getting into writing songs and playing guitar, I initially thought I would find a male singer to sing these songs.  It never happened and I sort of started singing by default and realized that my voice being so different was actually a great thing.  I am grateful for all of the rejection and bullying I have ever faced; it has made me more driven and more empathetic to those suffering similar situations.
MB: Share with us any other personal stuff you'd like to mention: any of these or others: favorite food, drink, movie, or any pets?
EC: Favorite food is pizza, but the gluten free LA version ha!  My favorite drink is probably a glass of pinot noir.  Movie is "Good Will Hunting"- I can recite all of the lines at this point and Elliot Smith killed the soundtrack!  And, lastly, I have an amazing dog named Hendrix who has brought so much love into my world and I truly consider him my best friend.
MB: Anything else you'd like to add?
EC: One thing that is very important to me is serving the community.  During my free time in LA, I volunteer with a great non-profit called Share a Meal (ww.shareameal.org) and we feed the homeless in LA healthy homemade food.  It is the highlight of my week when I get to perform this service and I hope my musical platform allows me to continue this work on a bigger level because this world really needs some good vibes in it and we all need to just help each other and respect each other.
For more information: http://ericachase.com/about/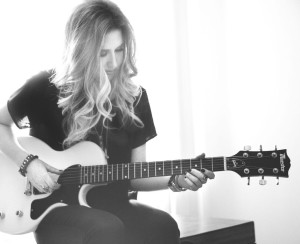 Erica Chase was talking to Dante's Mark Beech: follow on Twitter @Mark_Beech