"Not Your Mother's Hysterectomy: A Transformation in Women's Health Care"

Women have been left too long in the dark about the whys and wherefores of hysterectomy and what the latest surgical procedures offer the modern patient. Lynn D Kowalski in her ground-breaking new book uses her long experience as a practising surgeon in the field to shed a bright and clear light on a new dawn that has transformed women's lives. Stephanie A. Wishnev interviews.
By Stephanie A. Wishnev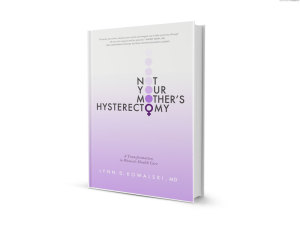 Lynn and I have been together for nearly fifteen years. I am a colorectal surgeon and she is a gynaecological oncologist in Las Vegas, Nevada.  We work together.  We live together.  We operate together.  She has always said she'd like to write a book, but I'm not sure I really took her seriously.  I should have known better.  When she puts her mind to something, look out!   She was an early adopter of robotic surgery and we went through the learning process together.  She tweaked her routine as she went, and I assisted with more than half of her first thousand cases.  She became a leader in the field and started teaching other surgeons how to do it.  She was busy with her patients, teaching robotics, and working with hospitals to help them start their robotic programmes when she just started putting things down on the computer and basically started writing her book.
It was a "fits and starts" project, at first, but she felt she had an important story to tell that would speak to women, with a message they needed to hear.  As the book progressed, I started getting really excited about it.   Now that it has been published, I couldn't be prouder of her and I'm glad we went through this journey together.
 "Why did you write this book?"
"The idea really first came from my patients.  Sitting down with women every day and talking about their symptoms, their concerns, and their surgical options, I worked on distilling complex medical lingo into everyday language.  My patients told me, 'You know, you're really good at this.' I thought to myself, 'I should write all this down someday, so more women can benefit from what I've learned.'  But then the real spark to sit down and start writing came from a friend of mine.  She told me a story about her mother, who went through a hysterectomy years ago and became so depressed afterwards that she attempted suicide.  Apparently she was never consulted as part of the decision-making process, had no idea what was being done to her or why.  Afterwards, she felt disfigured and couldn't understand the decline in her sleep, her mood, and her femininity.  Her doctor never explained anything to her or prepared her for these feelings.  My friend pleaded with me, 'You've got to write this book so other women don't have to go through what my Mom did.' "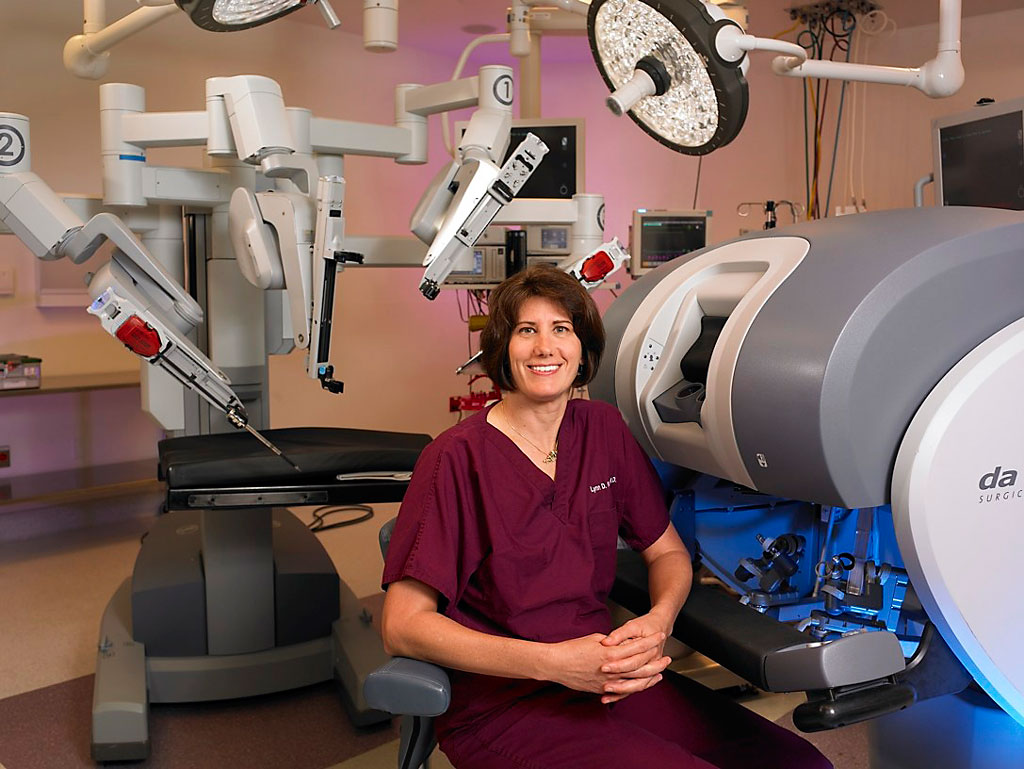 "What's your book about?"
"The book was written for women facing gynaecological problems to help them better understand their symptoms and their body.  It's also a guide to explain the many surgical options available to women today, given the current explosion in medical technology.  But its most important message is about patient empowerment.  I wanted to give women, and their interested male partners, tools to become a more integral part of the medical decision-making process.  These tools can be applied to any medical problem, not just hysterectomies.  Very often, people just don't know what questions to ask their doctor or how to engage in medical decision-making because the terminology is so unfamiliar.   I also wanted to address the fears many women feel when faced with surgery.  The title of the book, 'Not Your Mother's Hysterectomy' really comes from the fact that women often think about a surgery they might need today through the eyes of their mother, aunt, or grandmother, who went through the hysterectomies yesterday.  So much has changed, yet many women don't know their options, and so they put things off longer than they should, perhaps to the detriment of their long-term health."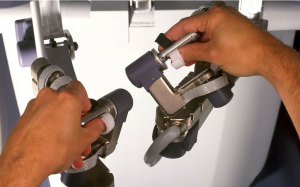 "In your book, you talk a lot about the advantages of minimally invasive surgery and robotic surgery.  Why are you such an advocate of this approach?"
"I wanted to share my experience of robotic surgery and how it transformed my practice and even my relationships with my patients.  In the first chapter, I go into a very dark and disillusioned period of my life, when my practice was blown apart by an unscrupulous doctor.  He was the medical director of our large group of surgeons, and he used his power over the finances to divert millions of dollars.  When I realised I had been so naïve and allowed this person to take advantage of all of us, I felt completely betrayed.  All my joy in practising medicine was gone, and I lost trust in people as a result.  I needed something to renew my love of surgery and to reconnect with my patients, and robotic surgery was the catalyst.   I had been doing as much minimally invasive surgery (MIS) as possible back in 2005.  MIS involves performing an operation through several tiny keyhole incisions instead of one big cut.  The advantages include less pain, a shorter hospital stay, quicker return to work and exercise, and fewer complications.  But the women who could benefit the most from this approach were not candidates with the old technology.  Women who are obese or diabetic, had extensive previous surgery, or had complex problems like cancer, endometriosis, or large fibroids weren't candidates for traditional methods.  This is because the old technology limited the surgeon's vision and also limited their ability to control the surgical instruments inside the patient's body.  In contrast, with robotic surgery, I see in 3D high definition.  Also, I am able to control the surgical instruments with natural, intuitive, and precise movements.
When I was able to apply this new technology to the women who needed it the most, my practice transformed and I did too.  It felt so rewarding to see patients, scared of a difficult recovery, wake up from surgery shocked and amazed at how easy it was.  I fed off their smiles and their encouragement. I was happy to be a surgeon again.  And I realised that I was able to interact with my patients with a new and deeper understanding of how my recommendations as their doctor impact their lives"
"Who should read your book?"
"Certainly any woman with a gynaecological problem should give it a read.  Also, many of my patients' husbands or partners have gotten a lot out of it.  They are better able to relate to their wife's feelings about her body and provide more support during recovery.
I wrote the book in a conversational style because I wanted the reader to feel like she was sitting down with me having a consultation in my office.  You don't need any medical background to understand it, but nurses, medical students, and others in the health care industry have found it really helpful to give them a quick overview of the current landscape in gynaecological care"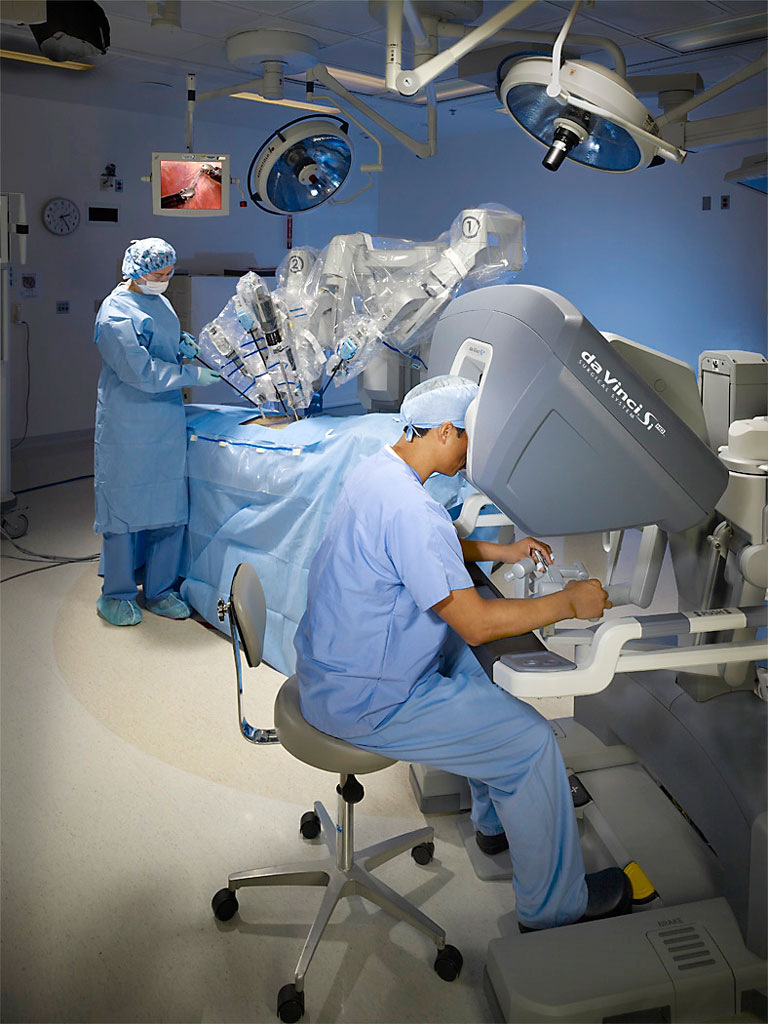 "Why is patient empowerment important?"
"This is really the most important message of my book.  Over my years of practice, I have seen so many women accept medical care from doctors they didn't trust or receive treatments that were not tailored to their condition.  Even worse, most women who've had a hysterectomy in the past can't tell me why they had it or what was found. When I ask if their doctor gave them a copy of their surgical reports, they look at me like I'm crazy.
To me, this is just unacceptable.  In this day and age, women deserve better.  But many women don't know how to engage their doctor in the medical decision-making process.  They don't know what questions to ask or how to find the right doctor for their needs.  In the book, I give women tools to become part of the process and to find a doctor who gives them confidence and compassion."
This post is also available in: Italian