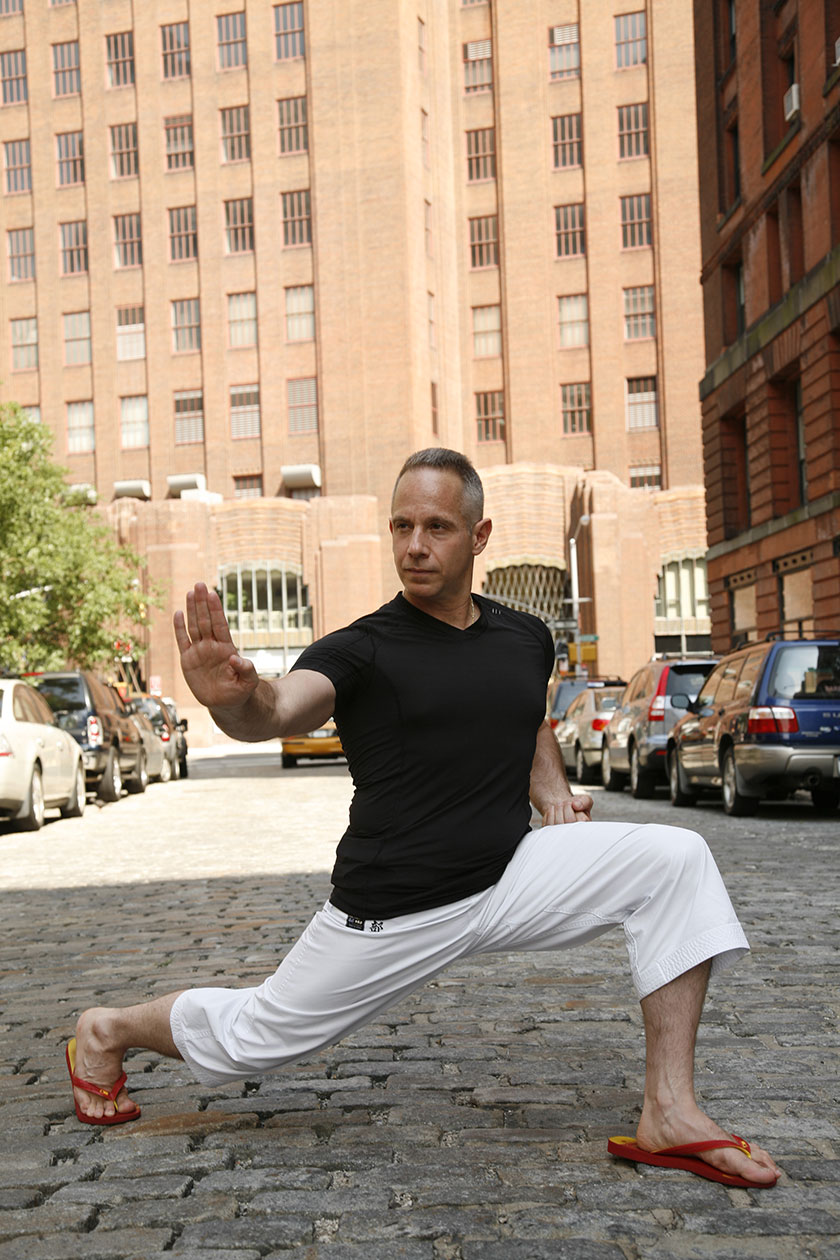 Arrive in Spring like Persephone
April 5, 2014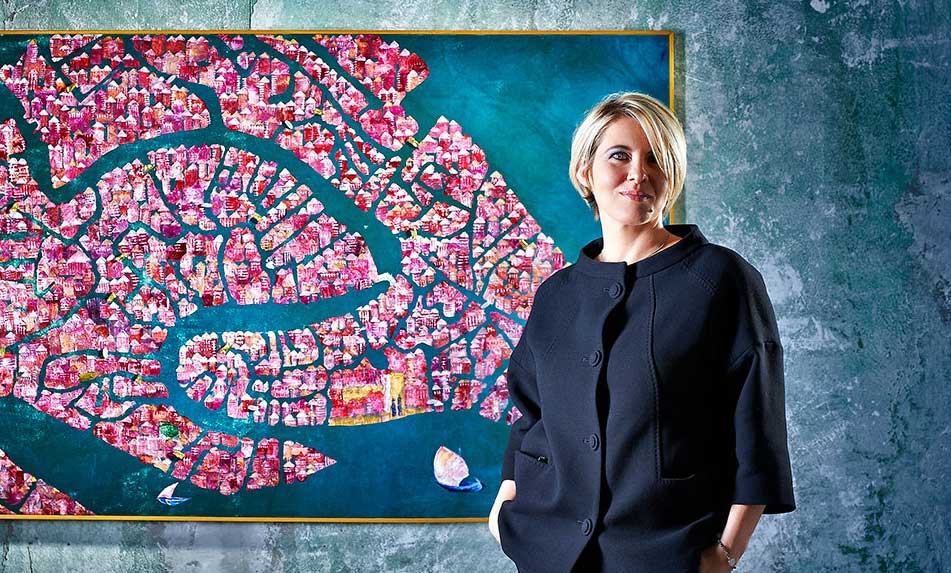 What Makes an Artistic Genius? Anna Paola Cibin – the fairy tale continues.
May 30, 2014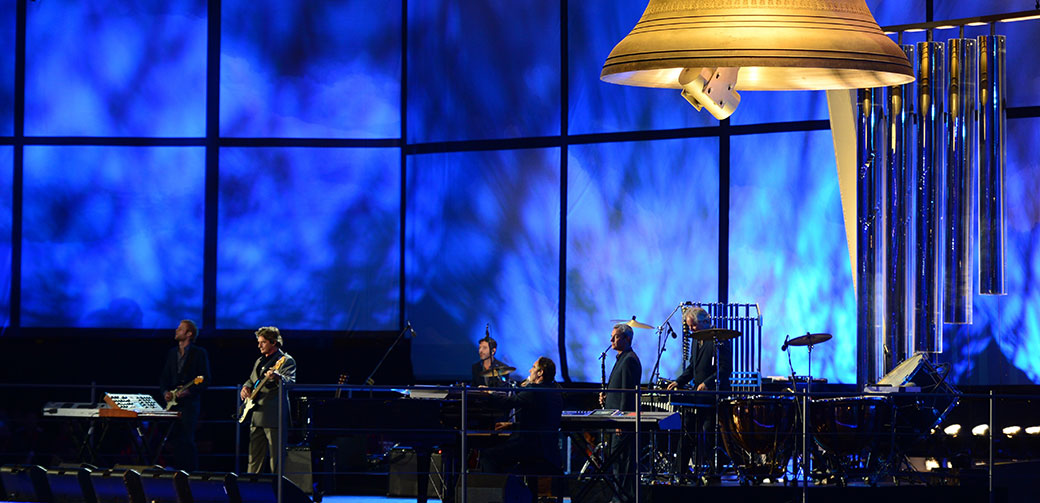 Most artists aren't exactly ordinary. Much of the arts are by definition a little bizarre. This is nowhere more true than with rock and pop. Some of the most crazed music is actually among the best for your listening pleasure. If the songs make no sense — it makes sense to fill up the iPod or CD player with them.
Being a successful rock star, Mike Oldfield once told me, is like being a king. This wasn't meant as a smiling boast. It was more of a wincing statement of regret. Mike didn't altogether see this regal treatment as a particularly good thing. That much is also obvious in his wonderfully downbeat 2008 autobiography "Changeling". Oldfield was a shy, naïve 19-year-old when, in rural studio seclusion, he recorded the 1973 Virgin hit LP "Tubular Bells", later followed by "Hergest Ridge" and more. Years later, the essentially down-to-earth musician was making unwelcome headlines when he was seen doing his regular weekly shop in his local Tesco supermarket. It wasn't exactly glamorous, rock-and-roll behaviour. Along the way, though, much had changed. Oldfield battled drink and drug problems.
He had buying sprees of homes, motorbikes, boats, planes and cars. The non-showman took lessons in self-assertiveness and ended up going for a bare-chested suntanned-bleach-blonde-hunk look on the cover of "Voyager" in 1996. Imagine how much worse it must be for those stars surrounded by even more fawning hangers-on and groupies offering sex, drugs and booze in abundance. Well, "worse" is a subjective word I guess. Maybe if you are one of The Eagles and you board a private jet with a bar loaded with free cocaine and every temptation known to man, you might feel pretty good. You're all-powerful and everyone bows to your demands, however unreasonable.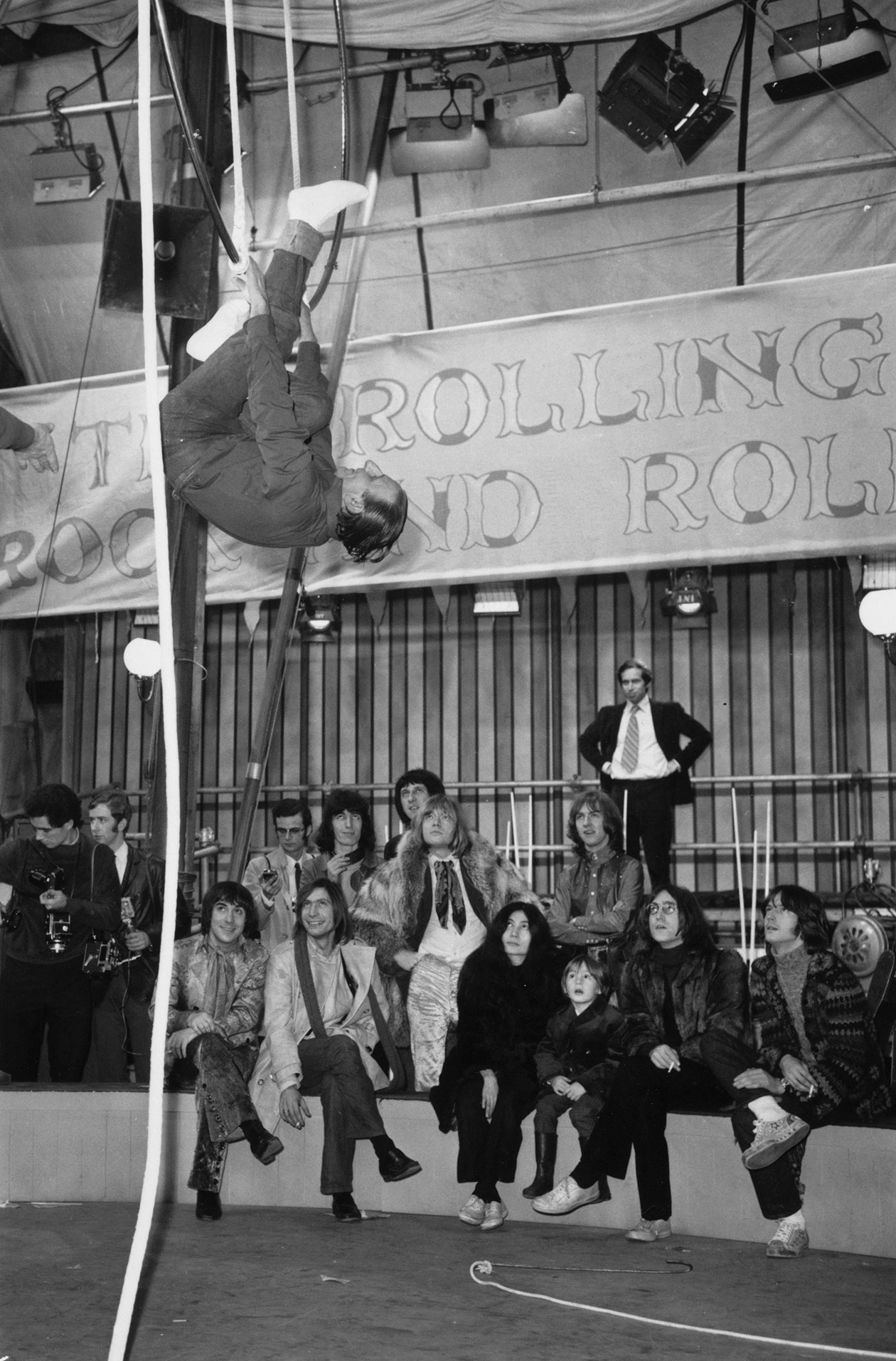 Nobody says no. In the same way, nobody in Michael Jackson's retinue ventured "No, Michael" in response to the idea of yet another piece of disfiguring plastic surgery. No-one dared reply "No, Elvis" to Presley's requests for more fattening peanut butter feasts. It would be a brave employee, and probably a soon-to-be ex-employee who replied "No, Madonna" after a queenly strop demanding huge diamond-encrusted initial "M"s on either side of her stage.
"Whatever you want your Madge-sty,", more like. If you are treated like a monarch or even a God, you can get to think that you really are one. It's not so surprising that Kanye West should call his last album "Yeezus". One song was even titled "I Am a God" (subtitled "Featuring God"). Perhaps he's being ironic. It's equally unsurprising that Eminem's "The Marshall Mathers LP 2" – also from last year – appears to have similar messianic ambition. The track "Rap God" asks "why be a king when you can be a God?" For those further down the celeb pecking order, things are a little less intense. I'm reminded of Al Stewart, the underrated Scottish singer-songwriter whose wordy tunes were briefly compared to Bob Dylan's epics. In one early lyric, "Beleeka Doodle Day", Stewart remarks "sometimes I wonder how it feels to be Paul McCartney or the Queen." That was in 1967, when 'Macca' was at the top of his game and fame, though I can't image many people say "No, (Sir) Paul" even now. Once you have a big hit, a lot becomes possible, even forgivable. As well as money, time is on your side. Adele hasn't rushed to follow up "21" after its more than 26 million sales and Grammy awards galore; The Stone Roses took more than five years to make a sequel to their first album. The record company would ask "what are you doing?" The Roses would say "going to the beach." And the reply: "Great, carry on."
If you can do anything, then Freddie Mercury-style parties with dwarves bursting out of cakes or Elton John's presents of jewel-encrusted sunglasses start to look very reasonable. You have to say yes to another excess. It's the law: you are a rock star, the very opposite of sensible (unless you are Captain Sensible), with a licence to be insane. At the very least, you will want an unusual rider for concerts. M.I.A. demanded to have three young women dancing in full-body burqas in her dressing room; Van Halen asked for M&Ms with the brown ones removed; Amy Winehouse insisted on vintage vodka and chilled champagne.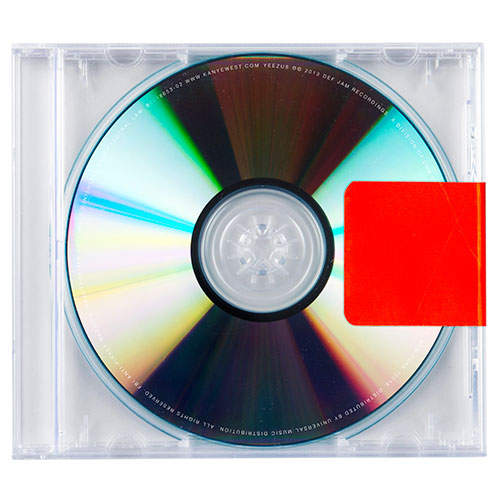 Or go the whole hog. There's little more satisfying than a little creative destruction. Rolls-Royces go into swimming pools, bats' heads get bitten off, televisions go out of windows — take inspiration from Keith Moon and The Who, Ozzy Osbourne, Led Zeppelin et al. Some of these stories have gotten a little exaggerated in the telling (Moon drove his Roller into a shallow garden pond; Ozzy thought he was biting a rubber toy bat), but what the heck. My favourite "reckless rock vandalism" story is widely documented: Joe Walsh of The Eagles used to travel with a chainsaw, presented by his manager, to smash up hotel furniture. We can all live vicariously via these excellent adventures and smashing extravagancies, but this freedom can have a much more positive musical benefit. The best rock is often passionately unreasonable, screaming to get attention, basically unhinged. If you started with a blank sheet of paper and a clear head, you'd be unlikely to end up with a zany song and dance like Psy's "Gangnam Style". Daft Punk's "Get Lucky" is pretty demented too: what kind of drugs were they on when they came up with the way-out video? I've just heard Kylie Minogue's aptly titled single "Can't Get You Out of My Head" for first time in years. It's now lodged in my brain with its annoying hook "La-la-la, la-la-lala-la" — a simple ad-lib, not the sort of thing that could be coldly calculated. If all else fails, steal someone else's weirdness. There's a lot that can be achieved with samples, as long as they are ridiculously incongruous and downright off-the-wall. Minogue's refrain was welded onto "Blue Monday" by New Order; Zucchero's "Ahum" EP pushes the Italian star out of the mainstream with some crazy samples. To name but two out of hundreds.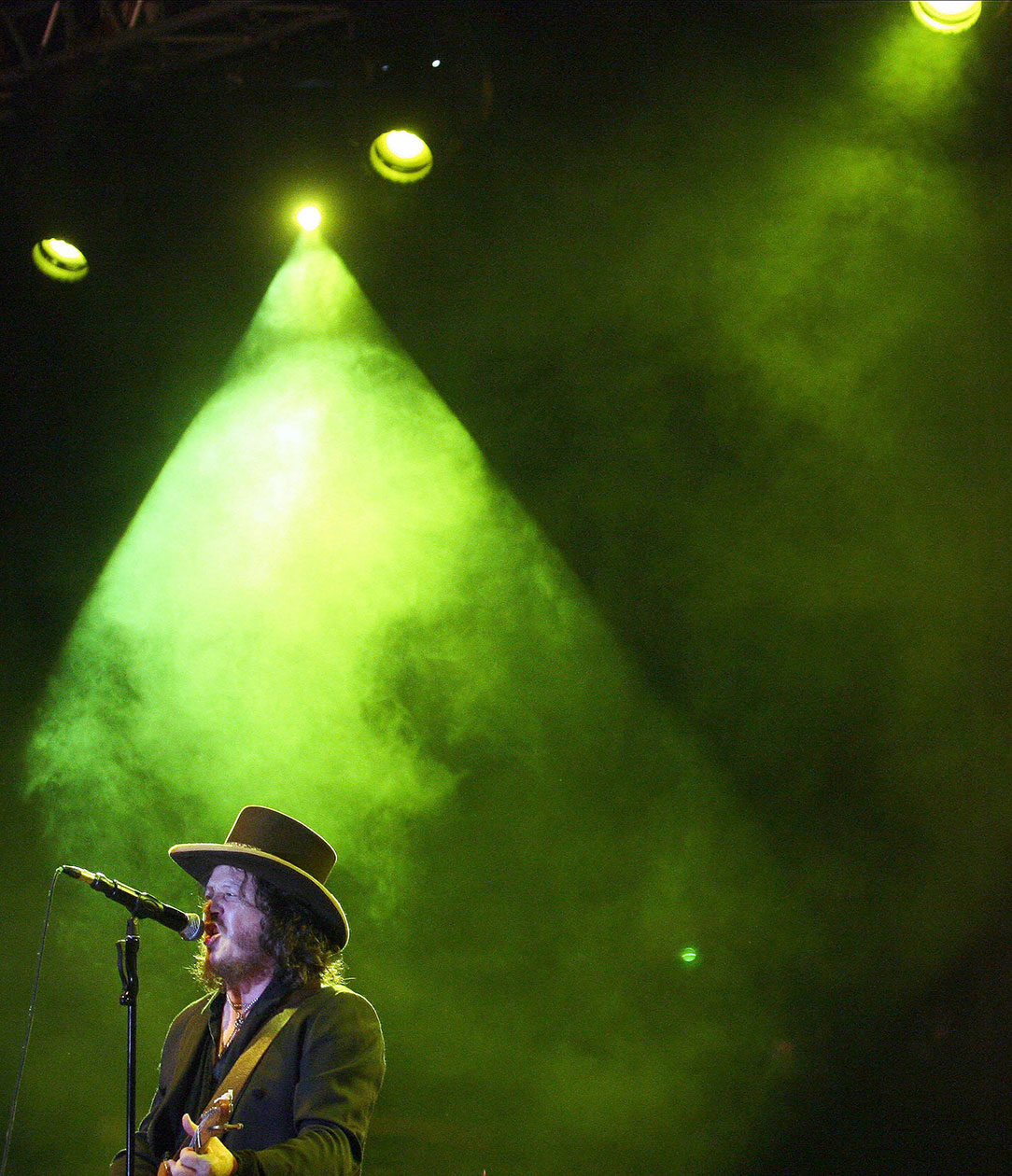 Most of the best new music is a little demented too, or at least appears to be so. That's even true for the pretty normal folks in Arcade Fire. Lead singer Win Butler leads a quiet life with his wife, fellow band member Régine Chassagne, and their baby son. Win is known for his unusual hairstyles. As he's said himself, "being in a rock band, I feel a certain responsibility to have a weird haircut. I mean, who else gets to do that?" Well, a lot of 1980s bands had infinitely worse hairdos, but a little weirdness goes a long way. It goes a lot further in Win's live shows, with the audience being invited to turn up in costume. Arcade Fire, playing under the name The Reflektors, also don spangly jackets and crazy papier-maché heads. (It got very absurd at the London Roundhouse, where Win fell off the stage at one point wearing one of these unwieldy masks: like the trouper he was, he carried on singing. The gig was excellent.) The band's latest album "Reflektor" is a double-CD alchemy of strange ideas, heavy with concepts and 11-minute tracks that fuse everything from Cajun to disco. (The last record by The Knife, "Shaking the Habitual", shares many of these indulgences). The Butlers can do what the heck they want. The result is both brilliant and bonkers. The videos used for the full album teaser are especially perplexing. Sometimes the clips of Marcel Camus's 1959 film "Black Orpheus" brilliantly complement Arcade Fire's Haitian music with sexy shots of sunburnt vistas and romance. Other times, they are just confusing. The same sort of retro video technique has been used by Beyoncé on her surprise video-album of December 2013, and by Lana Del Rey on "Video Games". Many fine LPs have been made under the influence of craziness, or just under the influence, full stop. As in Nirvana's "Nevermind" and "In Utero"; the Beach Boys' "Pet Sounds", Van Morrison's "Moondance" or "Exile on Main St." by the Rolling Stones. All of these CDs have been reissued and remastered recently. Or try box sets by strong characters such Sly Stone (Higher), Miles Davis ("Live in Europe" 1969) and Lee Hazelwood ("There's a Dream I've Been Saving").
The Beatles' still-wonderful 1968 "White Album" has some of the band's silliest lyrics, closest to the Goonish wordplay they'd already explored: "Ob-La-Di, Ob-La-Da", "Happiness Is a Warm Gun", "Why Don't We Do It in the Road"?, "Everybody's Got Something to Hide Except Me" and "My Monkey". (Lennon had followed his playfully punning books of the mid 1960s with an announcement at one point that he wanted to move into comedy records.) "The Continuing Story of Bungalow Bill" has a nursery-rhyme refrain that degenerates into sound effects and ends abruptly with a "hey-oop!" The next track crashes straight in, one of the band's best: Harrison's "While My Guitar Gently Weeps" with its Eric Clapton guitar solo. While too much freedom can result in artistic sprawl and overindulgence, each of these artists was at the top of their game and ready for an orgy of creativity. Of course, if they weren't more than a little cracked, the records would have been far less entertaining and powerful.
My Bloody Valentine's comeback after two decades revived its distorted guitar frenzy; Goldfrapp lurched from electronic disco to ever more ambient reflection. Both are inexorable conclusions of a musical search with robust internal logic. Both are also absolutely illogical, absurd. More than once in my columns I've been tempted by the phrase that a singer "is back and madder than ever!" It seems an appropriate joke for any comeback by Prince, Scott Walker, Jaz Coleman or Julian Cope — who had an album aptly called "Fried", showing him wearing only a large turtle shell.
Some of the best female artists have been more than a bit touched too: think Björk, Sinéad O'Connor or Tori Amos. Lady Gaga is making a career out of the eccentric. There can't be many people who have missed her meat dress and flaming bra — though she's fully aware that calculated kookiness distances her a little from other top-selling stars such as Pink and Madonna and adds to her curiosity value. Not surprisingly, the theme of Artpop remains autobiographical: Fame addiction. She lives for the applause, applause, applause. So, for this Dante issue celebrating all things fantastic, I invite readers to raise a glass to Gaga, celebrate the crazy, beat the drum for the bizarre and glorify the grotesque. In rock, and for me a lot of the time, the words of Jack Kerouac's biggest antiheros (and music fans) ring true. They were used at the end of the 1957 novel "On the Road" and make it into the movie too: "The only people for me are the mad ones, the ones mad to live, mad to talk, mad to be saved, desirous of everything at the same time, the ones who never yawn or say a commonplace thing but burn, burn, burn like fabulous roman candles."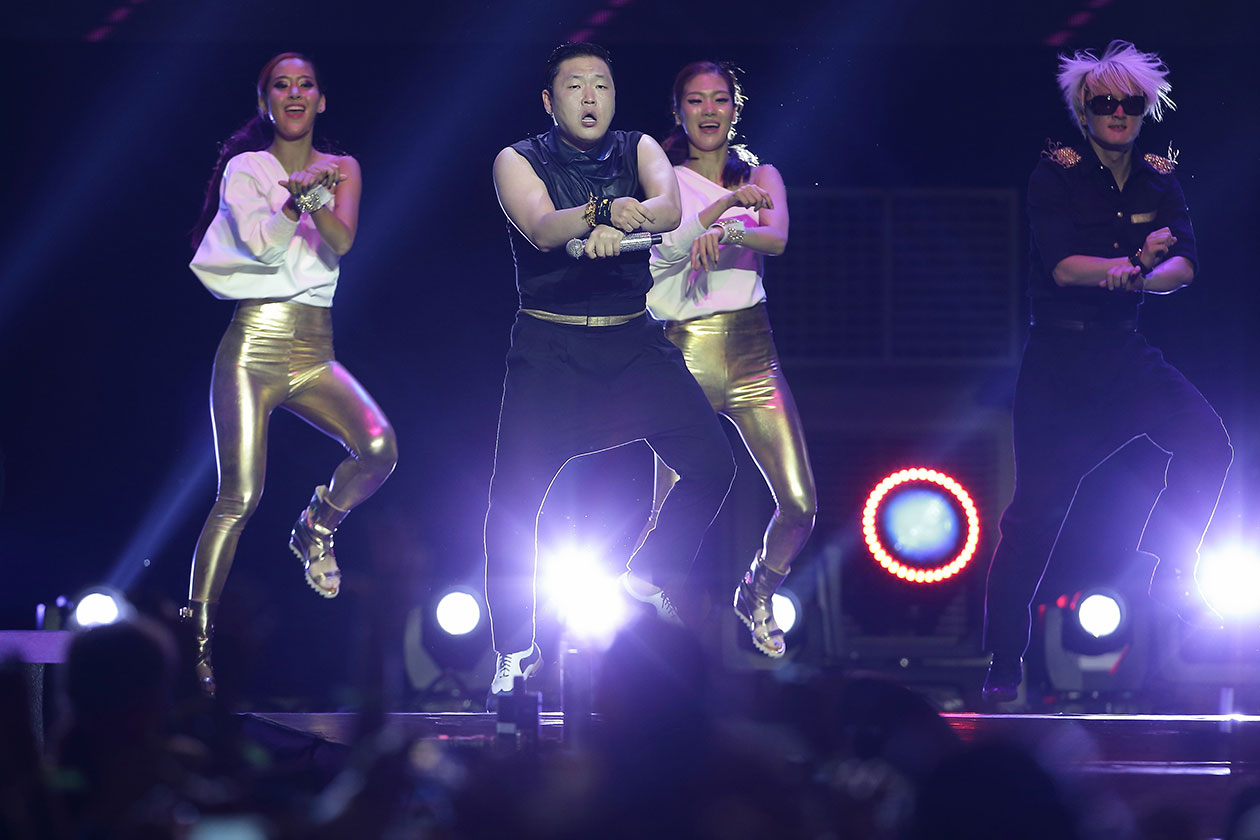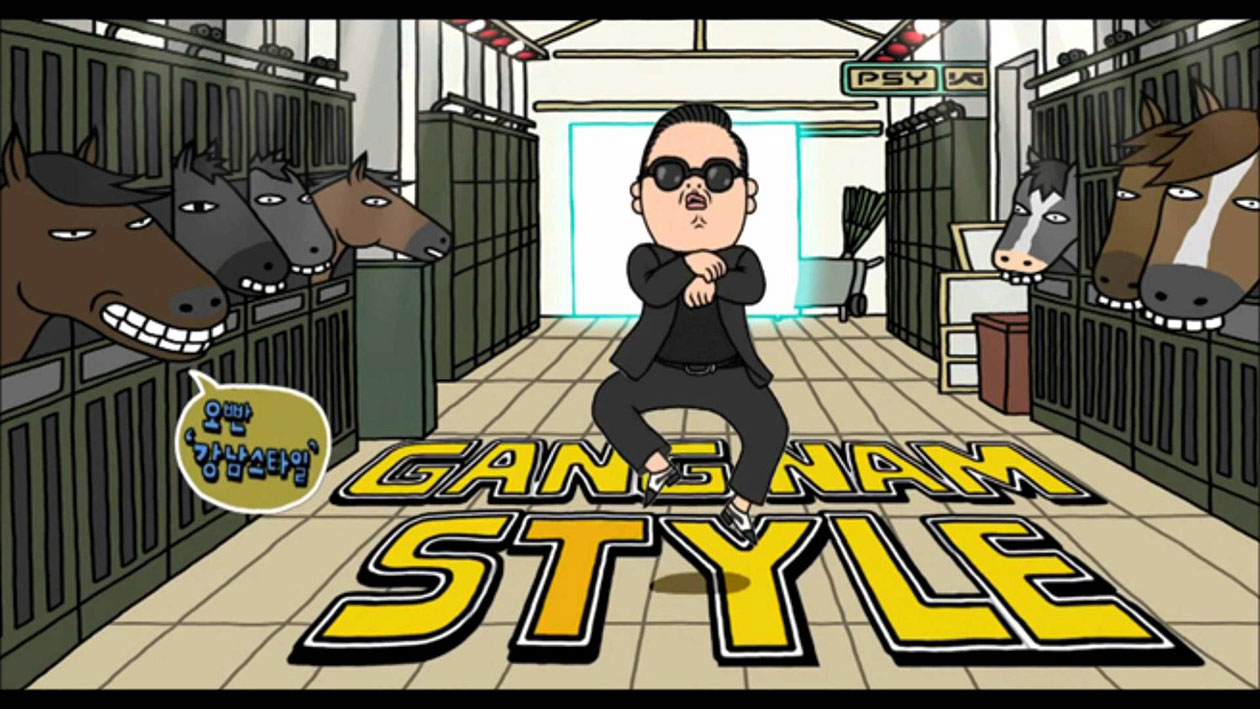 Mark Beech is an author who has spent more than eight years as Bloomberg's rock critic. A frequent commentator on U.K. TV, he is a fellow of the Royal Society of Arts. His books include "The Dictionary of Rock" & "Pop Names". More information: mark@markbeech.net http://www.bloomberg.com/muse/mark-beech http://twitter.com/Mark_beech http://en.wikipedia.org/wiki/Mark_Beech_(writer)