The Feeling of Being German
May 31, 2012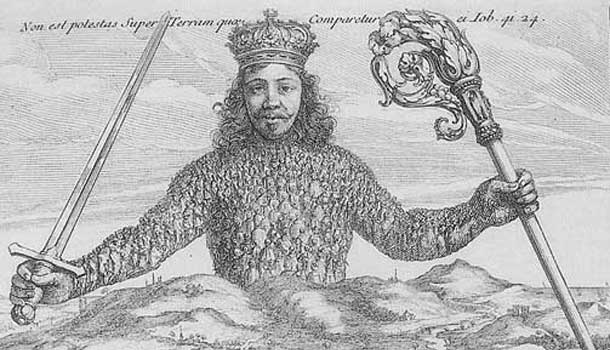 It's All Going On, All the Time

By Dean Rispler
The legendary Manhattan music scene may be dead or gentrified beyond recognition, but that doesn't mean that New York City isn't still a great live music town. You just need to head across the river to Brooklyn, where the indie music scene is alive and well. Dean Rispler takes us on a tour.
W
Welcome to New York City! Well, welcome virtually for those of you who don't already live here. Let me give you an extremely short and very biased history: NYC used to completely rule. It still kinda does, but parts of it that used to be really fun (otherwise known as "dangerous" to those of you who are squares) are really not fun anymore. The birthplace of the East Coast "Temple of Punk Rock," CBGBs – home to the Ramones, Television, Blondie, Richard Hell & The Voidoids, Talking Heads and countless others – has been closed since 2008. CB's is now a John Varvatos clothing and accessories store. (If you're into "accessories," then you should probably stop reading this article now). Other great clubs in Manhattan – Coney Island High, Continental, Brownies, etc. – have either disappeared or stopped showing live music altogether. Yes. The squares have won Manhattan. It's really not cool anymore. It's becoming what I don't like to call a "rich man's town." Unfortunately a lot of these rich men are actually frat boy yuppies and their tanning crème-obsessed, vapid girlfriends.
Luckily there's Brooklyn. Just across the river you can find a bunch of thriving live music venues. Some are legitimate bars; others are sort of DIY venues that you may see one month and then either they move or crumble to the ground. Either way, Brooklyn's somewhat cheaper rent and reputation as centre of the current indie rock universe allows for an overflow of bands and artists.
Let's talk about a few kick-ass music innovators with legitimate street cred, shall we?
The Naked Heroes
What? Another two-piece band? Yes, I know it seems trendy, but The Naked Heroes don't really know what trendy even means. This hard-rockin', ass-shakin' boogie rock duo is as down-to-earth as they come. All they want to do is give 110% in both their live and recorded performances. And as far as the live experience goes, guitarist and lead vocalist, George Michael Jackson, never lets the audience forget that they are present for a real concert experience. He is not afraid to jump into the crowd and make them dance and sing along. He assumes the mantle of a righteous southern US preacher whose only purpose is to save your soul and make you believe in the redeeming powers of rock and roll. Drummer Merica Lee will bring her drums right into the audience to make sure that the attendees are personally involved. Combine all this with a very healthy dose of ZZ-Top-meets-Black-Sabbath-meets-Suzy-Quatro-inspired noise and you really can't lose.
Cudzoo & The Faggettes
Yes, the name is spelled correctly. Well, at least it's how they spell it. Cudzoo & The Faggettes is not so much a band as it is the "complete experience." Cudzoo is three lovely ladies up front, who sing and dance and are known for exchanging some very snarky remarks with their adoring crowds. They are backed up by a very well-dressed trio of guitar, bass and drums known as The Faggettes. Together they have created the most infectious 60's girl group-inspired melodies and harmonies that will most likely never leave your brain. The best part is that their lyrical content is over-the-top, hardcore, triple-x rated. The band is obsessed with a vocabulary that would make your mother hunt for a bar of soap to wash your mouth out with, not neglecting patter about rhino (aka "roofies"), dating homosexuals by mistake and much more. The live show, not unlike a glitter-encrusted, high school prom fantasy, can best be described as The Rocky Horror Picture Show as done by The Ronettes. I am telling you right now that if you don't like Cudzoo & The Faggettes, you most likely have no sense of humour and totally suck at life. Oh, and if you're squeamish and/or offended by the band's name, just remember to take into account that a large percentage of their fans are gay. They take no offence because they know it's all fabulous.
MiniBoone
Warning! Nerd Alert! Beards, glasses, corduroys, etc! That may sound like a huge majority of Williamsburg hipsters, but they are for real. Take the name for instance. MiniBoone is taken from MiniBooNE, which is an experiment at Fermilab designed to observe neutrino oscillations. (That last sentence is taken directly from my favourite source, Wikipedia. Thank you!). That's where they are coming from, and their songs are just as smart. Think herky-jerky angular guitars a la Devo and Talking Heads with snippets of Queen, Fleetwood Mac, and a little early Andrew W.K. thrown in for good measure. Combine all that goodness with absolutely explosive live performances and you got yourself a really great band. They were a big hit at last year's giant Bonnaroo Festival in Tennessee and are definitely poised for world domination. Let's hope these young weirdo beardos keep it going.
Brooklyn's Metal Renaissance
I never saw it coming. I really thought that metal was pretty much dead here in NYC. It has basically been sleeping for years. I know that metal has made a big comeback across the country, but I honestly thought that hipster indie rock scum would've kept metal in our fine city under wraps. But here we are smack dab in the middle of 2012 with an absolute surplus of great metal bands. And in addition we have an amazingly strong black metal scene going here. With bands such as Negative Plane (perfectly described by legendary Weakling/Dispirit guitar mangler, John Gossard, as "occult surf metal"), Villains (featuring ex-Hemlock/My Dying Light members), and Black Anvil (with members of the beloved NYC band, Kill Your Idols), the once ultra-tiny black metal crowd has grown tremendously. Include all that with the much-hyped Liturgy and Krallice (both play great but are constantly called hipsters or posers by a lot of the hardcore black metal fans) and you actually have tapped into a whole new audience of people coming out to shows – including a lot who were never previously into extreme or black metal.
Do you like your stuff a little noisier? Check out Tombs. They are a perfect mix of the Unsane style wall-of-guitars meets elements of blackened death metal. Weirder still is Tournament. They are a free-form metal band that's reminiscent of Voivod doing Pink Floyd songs: a sort of extreme psychaedelic metal – definitely interesting.
Looking to slow it down? Disma (featuring Citizen's Arrest vocalist, Daryl Kahan) is possibly the best doom metal band in the U.S. now. Deliberate, dirty, and heavy as all hell.
There's a lot more, almost too much to remember, but living here in the city that still never sleeps I will tell you this: as much as New Yorkers LOVE to complain, the city is fertile ground for a progressive music scene. Only here can you uncover a stash of awesome music in every genre, all going on, all the time.