The Japanese produce more pornography than any other nation in the world. Why? Eszter Gafalvi takes us through the intricate maze of Japan's elaborate sexuality.
To the average westerner the word 'pornography' conjures up thoughts of DVDs with a limited range of titles, perhaps involving cheerleaders, plumbers, milfs, and other relatively pedestrian subject matter. It means pay-per-view. It means surfing the internet and entrusting one's credit card number to the hopefully tender mercies of a website that promises DIRTY GIRLS – XXX – JUST 18 – SLUTS R US. That's not to say that western culture doesn't have its fetishes, its twists and turns: there is a market for BDSM, foot fetishism, scarification, age play, and so on… but nothing to rival the range of subgenres being generated by Japan's porn makers.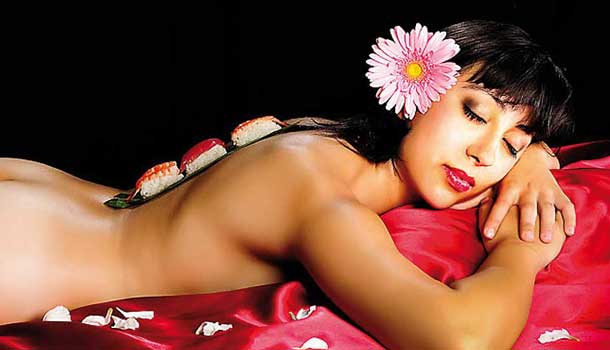 Video is certainly no longer the only medium through which porn can be experienced. It has evolved to a point where it cannot be characterised as the simple, passive viewing of still or moving pictures. Pornography, especially in Japan, can mean anything from erotic computer games to buying used panties, clothing, and even bodily fluids from underage schoolgirls (a practice outlawed only in 2004 – now only over-18s are permitted to sell their used underwear). Mike, a graduate of Asian and Global Studies from University of California, Santa Barbara, tells me 'These jobs are considered part time things when you are young to get extra spending money and saving up for a wedding… For some, it's a way to make money and gain the independence to move out of their parents' houses.' So the porn industry has created a new layer of business interaction above and beyond the simple sale of DVDs. Indeed, it's a much-debated argument as to whether the Japanese have in fact coupled pornography with their love of mechanisation to produce a vending machine to dispense the underwear. According to myth-debunking site snopes.com, a very few still exist after used-clothing regulations prompted their removal in Japan, while some bloggers vehemently argue that they have never existed at all. The battle rages on. But even if this machine doesn't exist, it says a lot about the western perception of the Japanese that such a thing is entirely believable. 'It's like being on another planet,' says Gary, a British computer engineer formerly based in Japan. 'Once you've spent a week there, you can enjoy yourself, but there's a while when you're getting used to it.'
The Japanese are stereotyped for, among other things, schoolgirl obsessions, bukkake, hentai, and its infamous tentacle rape. As with so many stereotypes, there seems to be more than just a grain of truth here. It certainly can't be said that these ideas are restricted to Japan (of all the wisdom that Britney Spears has imparted to us over the course of her career, one gem is surely the most important – schoolgirls are hot), but the Japanese take the trophy for their level of commitment.
Hentai, animated pornography now known and distributed all over the world, is one of the most prolific subgenres. The development of hentai has grown in parallel to the popularity of manga, a favourite diversion of the Japanese. Even leaving aside its pornographic kissing-cousin, the reading of manga is extremely widespread, especially as a form of relaxation during or after the work day. It seems only natural that it would evolve into a pornographic medium. Hentai, invented in the '80s by graphic artist Toshio Maeda, allows for any flight of fancy to take shape and, unlike most western porn, often has a coherent plot-line. Once again, art and sex combine (to a lesser or greater extent, of course – not everyone is a Coppola or a Kubrick) and form a new type of stimulation. In addition to its flexibility, hentai offered a convenient way to get around the obscenity laws, since tentacles and other phallic objects aren't covered by the regulations.
So what makes Japanese pornography unique? The answer must lie in its creative nature. Though it's true that in other parts of the world there are examples of creative and extreme porn, in Japan they're popular enough to have become mainstream. Dojinshi, for instance, refers to the pornographic imitation of an existing fictional work, such as a film or comic book series. To some degree, this is universal: slash fiction is all over the internet, but generally only on an amateur level. It's the Japanese who have turned it into its own art form. Another very Japanese twist on the erotic is nyotaimori, which refers to the eating of food from a woman's naked body – a rare and highly refined practice. This can't really be called pornography, but displays the typical Japanese characteristic of inextricably mingling eroticism and art. So does shibari, a highly stylised form of rope bondage. Both nyotaimori and shibari are so ritualised and artistic that the erotic element almost seems incidental, even abstract, yet it's impossible to deny that the acts of tying up a naked girl or eating sushi from bare skin are always going to be erotic. Why is Japanese pornography so diverse, and why is there so much of it? It may seem a facile answer, but the main demographic for pornography is the adult male, and the professional lives of men in Japan are highly regimented and pressurised. The outlet of porn serves two purposes: to break out of the rigid structures of the workplace, and to relieve stress. Rather fictional tentacle porn than a real workplace massacre with a shotgun, I always say. Much of the 'standard fare' in Japanese pornography could be connected to this. True, it is a great cliché, but the schoolgirl fantasy is exactly the sort of thing that might appeal to an individual with a regimented, intensive occupation – youth, inexperience, and a clear submissive role all point to an undemanding erotic dialogue. 'Broken dolls', the rape of helpless, hospitalised girls, is even more so – total control of a sexual situation to counterbalance a work life where one feels powerless. Another equally understandable reaction to a pressured job, 'baby play', a renowned Japanese pornographic subgenre, speaks to the opposite inclination: giving up control and allowing someone else to take a nurturing role
.
And in typical Japanese line-blurring, genre-bending fashion, virtual dating manages to straddle, so to speak, several stereotypes at once. This form of porn is shot from the POV of the viewer and involves being taken on a date, and often much more. It provides a non-interactive, electronically available scenario, perfect for someone who doesn't have the time or energy to expend effort on a real date, the outcome of which would moreover be uncertain. The first-person viewpoint piques a similar erotic interest as online role-playing or x-rated computer games: it's an easy, realistic first person scenario to which the average male can easily relate. Virtual Date, a pornographic DVD starring Jessica Miyaki, combines the standard Japanese schoolgirl look with the 'intimacy' of a first-person perspective. However, the effect is somewhat diminished due to the fact that censorship laws in Japan forbid the graphic display of genitalia. All images must be strategically pixellated (no, that's not a form of sexual favour granted by a generous pixie). Because we can't see the 'good stuff,' we have to get our kicks some other way. New fantasies must be dreamt up to replace the graphic images. It seems likely that a good deal of the diversity of Japanese pornography stems from this censorship. But times are changing, and illegal graphic films and images are being exported and put on the internet, where the content can't be monitored. Even so, the sexualisation of unlikely scenarios and objects remains a constant. YouTube is rife with odd videos. The content isn't explicit, but the intent is almost certainly sexual. Human vacuum-packing is one bizarre twist: a fully clothed girl in school clothing is encased in a sealed rubber pouch with one hole over her mouth for breathing, and the air is slowly sucked out of the pouch until she is totally pressurised. I can only imagine that this video was not made for the participant to enjoy the effects of being so enclosed, as in a bondage scene, but for the viewer. It taps into the popular obsession with girls in helpless situations: a perfectly preserved, passive doll – and, once again, the schoolgirl fascination.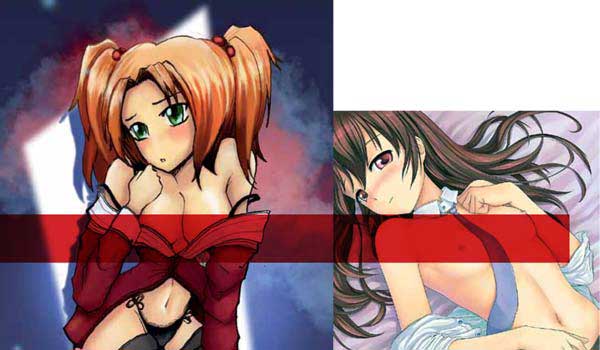 Is it healthy, this level of pornographic exposure? Everyone has an opinion on the subject. Pornography is a classically divisive issue (it's a common axiom that one should never talk about religion or politics at the dinner table, so let's add porn to the conversational blacklist). I was once horrified to hear a moderately successful actress link pornography directly to crime: 'All criminals watch pornography,' said she, authoritatively. Well, actually, most people do – so she is technically not far from the truth! It's extremely tempting for the moralising masses to say that pornography causes crime, but Japan is a wide-scale example that this simply isn't the case. While the production of pornography has increased dramatically in the last thirty years, a 1999 study of pornography, rape and sex crimes showed that the number of sex crimes had gone down, not up. This doesn't necessarily mean that people watch porn and rape less, but it's clear that at the very least, pornography isn't a usual cause of sexual violence. Let's compare this with, say, Utah, one of the most conservative states in America, where even some of the most mainstream films are censored. Last year, the Internet Crimes Against Children task force reported that the number of child sex crimes in that state had nearly doubled in two years. Hardly a stunning success story. Maybe we could all take a lesson from the Japanese and accept that to think is not to do, that people shouldn't be held accountable for their fantasies. The other side of this coin, though, is more tarnished. While it is true that the number of sex crimes has gone down, one key difference between Japan and western countries is that the sex laws are quite different. Section 175 of the Japanese criminal code, the section that deals with obscenity, has been enforced much more rigorously. Nevertheless, academics such as Makoto Ibusuki describe the law as outdated and 'vague.' Not only that, but laws regarding underage people have been much laxer until recently, meaning that children have been in danger of being exploited by pornographers. While sale and distribution of child pornography are illegal, to own it is not.
Has the number of sex crimes really gone down, or is it just that some crimes have been slipping through the legal cracks? A question nearly impossible to answer, simply because of the hazy nature of the law. Even where laws have been put in place to protect young people against exploitation, they don't necessarily do so particularly effectively. For example, although it's now illegal to purchase used underwear from anyone under 18, there are some reports that schoolgirls have turned to supplementing their incomes by allowing men to sniff their underwear directly – hardly an improvement.
Sex and the law will always be a complicated issue. Laws should be in place to protect the innocent, and at the same time restrict people's freedom as little as possible. But as a small media hurricane surrounds footage of a man having sex with an innocent squid, just remember… sometimes tentacle rape can go both ways.