Kem Issara: Fashion and Business in the 21st Century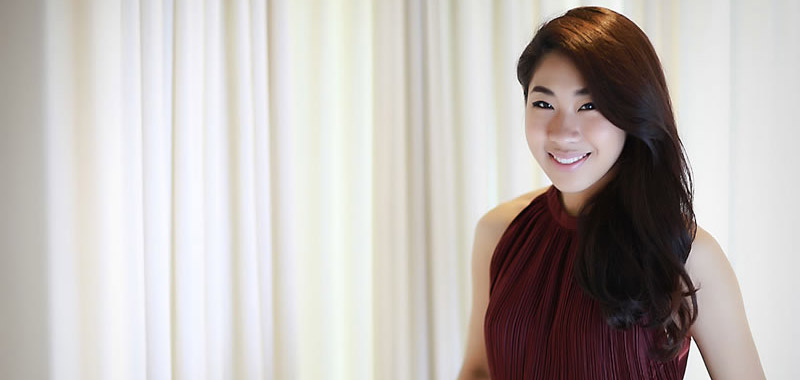 Designer Kem Issara uses all tools of the trade to build a reputation within Thailand's increasingly prominent fashion scene.
BANGKOK – Kem Issara, the boutique, is tucked away in a sleepy neighbourhood inside Ekamai Soi 22, far from the midday traffic scrum of the main road, but then likewise far from the kind of general commercial activity a business needs. Kem Issara, the designer, is a petite and articulate woman, and she meets us at Feast, a 'fashion café' that shares the boutique's deceptively roomy interior. Kem, as she prefers, is not concerned with the utter dearth of foot traffic, because, as she will soon prove to us, this is the twenty-first century, and things are done differently now.
'Instagram and Facebook are really effective,' she says as Passion Pit and Edward Sharpe and the Magnetic Zeroes blare from robust yet unassuming speakers. 'When the shop opened, we only invited a few family members, friends and some press. The very next day, we had a customer in just because of an Instagram post.'
She started, as all aspiring fashion designers must, by learning from some of the very best. Her CV includes internships at Jasmine Di Milo, Chloe Paris, Roksana Ilincic and Diane von Furstenburg, in addition to a degree from the London College of Fashion.
Kem Issara, the brand, was launched in March 2012, and if the whirlwind that has been the past year is any indication, it's a label that will be on everyone's lips, hips and elsewhere before long. As a fresh-faced designer at last year's Elle Fashion Week in Bangkok, Kem introduced a collection that received much positive press. As a result, she's been charging forward ever since. She's completed pop-ups for Central Chit Lom, a collection for Intercontinental Hotel Hua Hin to appear before the New Year, and is working on a similar collection for a pop-up at W Bangkok hotel.
The look and feel of the clothing that has garnered such notice in the Thai fashion world is reflected in the boutique itself. The space is warmly lit, impeccably well-kempt, tastefully understated. As for the clothing, Kem describes it thus:
'The grand idea is timeless feminine. Sophisticated feminine. I'm going for clothing that's practical for daily wear but that's also good enough to wear out to dinner. The woman who wears our clothing is a career woman who enjoys going out with her friends. I don't want my customers to buy my clothes because it's a trend — I want them to recognise it as a classic piece they can keep in their wardrobe for a while.'
Social Style
For an up-and-coming fashion designer like Kem, who freely admits that the least enjoyable part of trying to get off the ground is the ever-present business aspect, the most logical way to get the word out there is social media, Instagram in particular.
'Instagram is a really powerful medium right now,' she says. 'Thailand has the highest number of Instagram users per capita in Asia and people are really starting to embrace the idea that Instagram is about lifestyle — fashion and food in particular.'
One of the results of Thailand's love affair with Instagram is that small designers are given substantial leeway in marketing and advertising their products.
'There are so many designers right now. It's really booming,' says Kem. 'People are really interested in fashion, and a lot of it has to do with social media like Instagram and fashion blogs.'
And the rise of the Thai fashion designer doesn't stop at the tens of millions of Thai Instagrammers, either.
'It's so easy for Thai designers to promote their brands internationally. Social media makes things available worldwide. Thai people are getting into fashion, and international fashion is starting to notice Thai designers as well. I feel lucky to be part of this generation of designers.'
Kem has already experienced some of the international interest in her product first-hand. She's been interviewed by a fashion blogger from New York, and Kem Issara clothes can be found in Singapore with Australia on the horizon as well.
However, Kem is fully aware of the importance of gaining a foothold in her own backyard. In the case of one recent event, that backyard is quite literal. 'We just had a flea market at this space,' she says of the boutique's spaciousinterior and verdant back yard. 'We collaborated with twenty brands. It was a lot of fun.'
The rapid success of her clothing line has inspired Kem to continue to evolve the fashion line which has been such a source of fun for her.
'I feel really lucky with my timing,' she says of a confluence of events that has included the recent explosion of social media on the Thai fashion scene and her boutique space itself, which became available when the previous tenant ended a coffee shop venture. And to where does the river of events next flow?
'I'm doing a collaboration project with a French graphic designer,' reveals Kem. 'That project will be done in September. Another project is that I'm also looking to get my stock sent to Australia'.