City to City Capsule : THE 6

Being a high flying woman is not easy these days, especially when you want to look your best for every occasion and only have a few hours to prepare to fly – literally – from one meeting to another in different parts of the globe.Niki Devereux meets the designer of an exciting new luxury concept.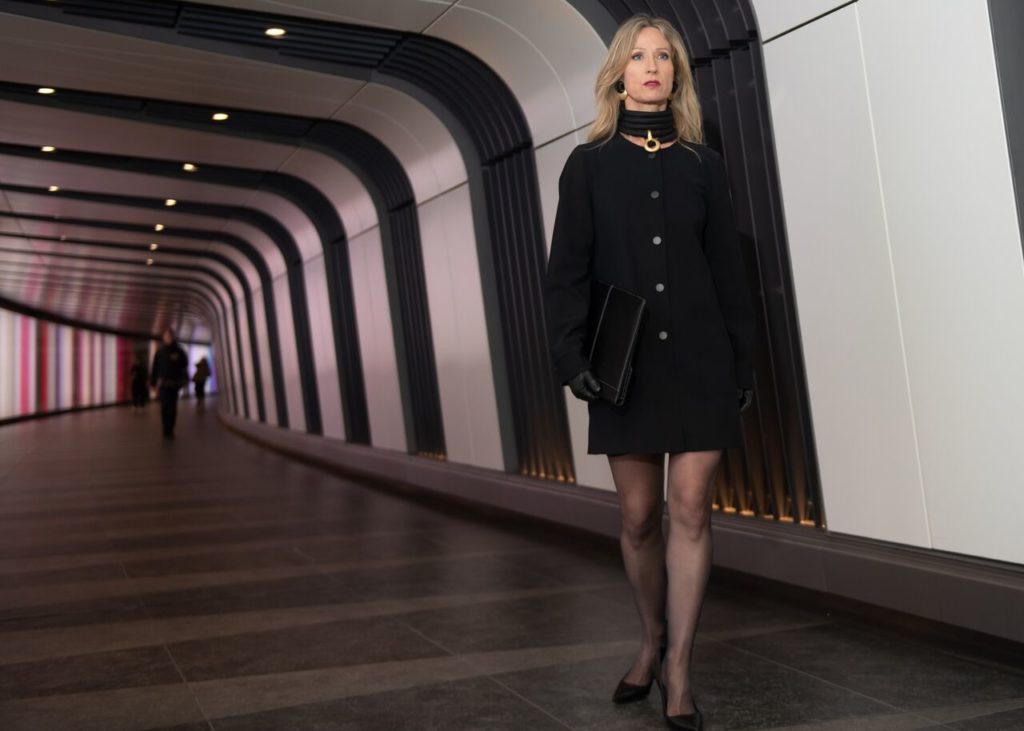 It is always important to look your best. Classy, edgy, casual, whatever your style might be, it is
vital to be ready for any occasion and be able to add that personal touch to your outfit so you stand out from the crowd. For example incorporating that vintage accessory you found in a charity shop in Kuala Lumpur or a piece of artisan craftwork that caught your eye in a Bolivian market, that little extra that makes you unique and special.
So when I came across, what seemed to be the best kept secret in the fashion industry for ladies, namely, City to City Capsule : THE 6 I wanted to know more, not by word of mouth but directly from the horse's mouth, as it were, from its talented creator herself, Clair McCarthy, entrepreneur and international event organiser, now turned clothes designer.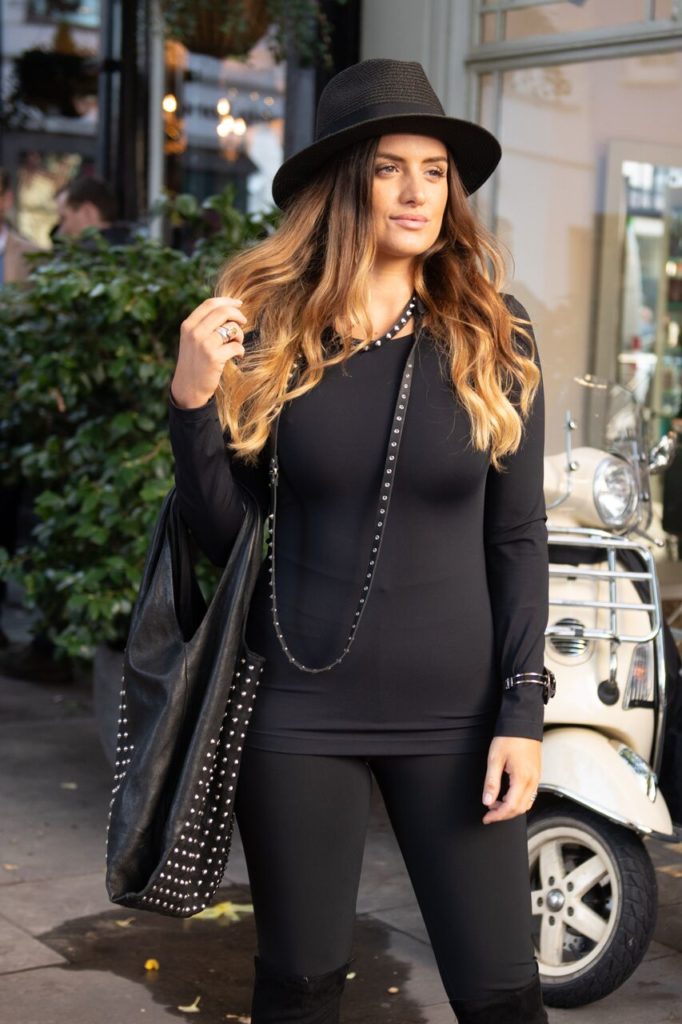 Clair has travelled the globe producing bespoke events including The Citizen of the World Awards for the United Nations in New York, a private members club for British Airways in Australia, charity balls at the Natural History Museum, London and other high-end events in the USA, UK, Morocco, France and Italy. Her diverse client and guest base includes H.R.H Princess Anne, the late Kofi Annan, Elton John, and Angelina Jolie, to name but a few! At the same time Clair is a passionate lover of clothes. She has spent her life working and travelling worldwide – and shopping for clothes and fabrics everywhere.
We have agreed to meet in her office in New York and an impressive lady comes towards me, with her stylish, edgy outfit fitting her petite frame and her short blonde cropped hair telling you immediately that she definitely has got that flair that makes her stand out from the crowd. "I never have time to plan what clothes to pack so I nearly always end up with far too many!" she tells me.
Clair's frustration at having to re-pack her suitcase at airport check-ins, and even then having to pay overweight luggage fees, was a driving force behind her decision to design her own capsule travel collection.
Try as hard as she might she just could not find a capsule wardrobe that appealed to her spirit,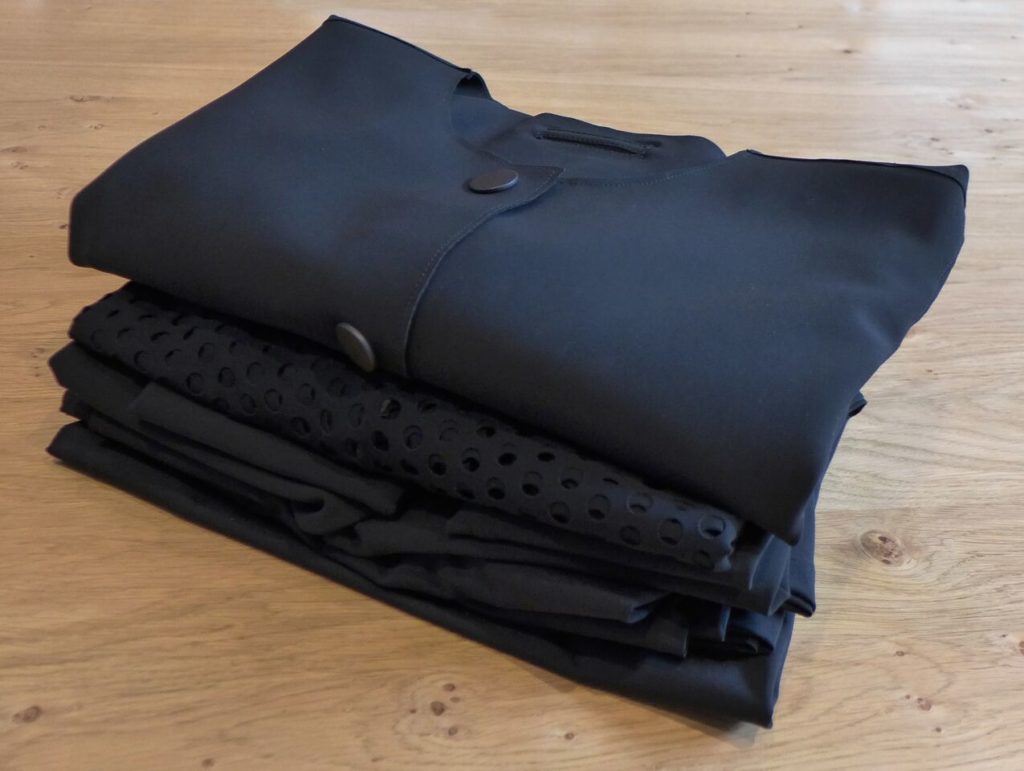 leading her to realise there was a gap in the market. So being entrepreneurial and creative she set about putting some ideas of her own into practice and designed something that would fit her original brief and hey presto – her first capsule wardrobe was born! Originally intended for her own
personal use Clair found that every time she wore her collection she received so many compliments from other female colleagues who kept asking her where they could buy them, she decided to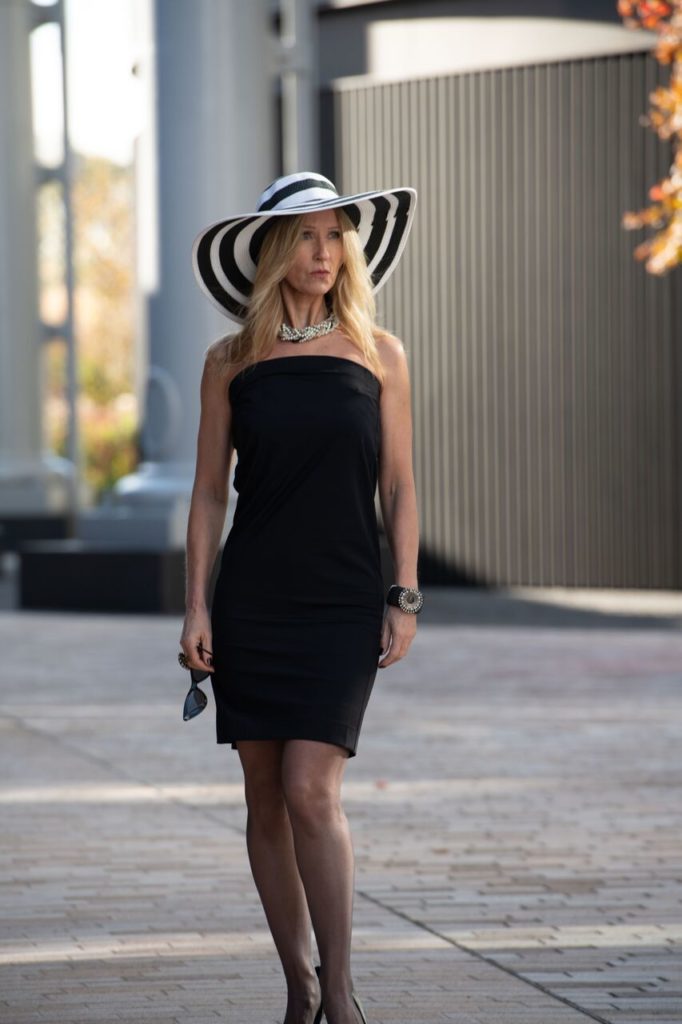 develop her ideas and share them with some of her friends, ladies like Clair whose time is at a premium and who need to be ready for any eventuality. City to City Capsule : THE 6 was born.
Clair's capsule wardrobe is made from luxury fabrics sourced in Italy near Milan and created in the UK. She spent a lot of time researching the perfect blends of select materials, suitable to wear for all seasons. They are lightweight and breathe, non-crease and non-iron. Her first innovative collection was all black but future collections will be in different colours and will compliment the existing ones. The initial production comes in four sizes. The necklines and the lengths are designed to match perfectly and the tailoring is all about layering, elegance and comfort.
'
THE 6 consists of a mid-thigh length jacket that doubles as a dress, leggings / pencil trousers, a long sleeved top, sleeveless top, a tube dress which triples as a knee length skirt and also a mini skirt plus a laser-cut top. In various combinations these pieces can metamorphosiseinto at least twelve different outfits.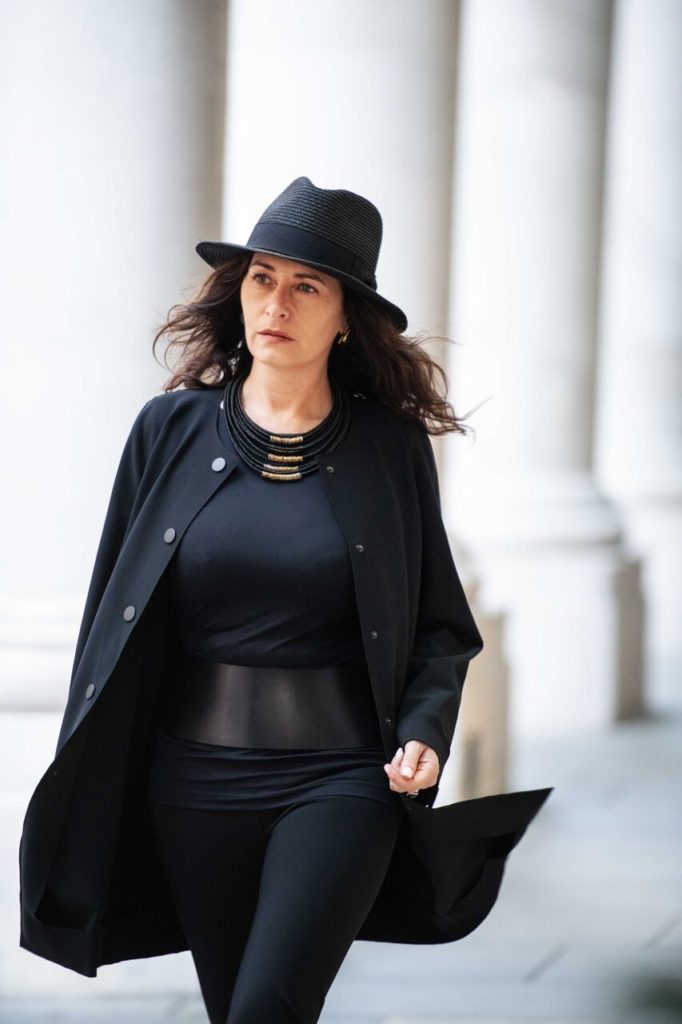 In addition Clair has ingeniously solved her original problem of transporting her wardrobe.What is great about the City to City Capsule THE 6 is that all the outfits fit into a flat fabric bag, which in turn fits perfectly into carry-on luggage. The weight and size, including the fabric bag, are negligible, this allows for cosmetics, jewellery, accessories and shoes to be added to any carry-on suitcase.
" Once I was pleased with the results I started wearing them and the rest is history. " explains Clair.
When I heard through the grapevine that Clair was about to release this onto a worldwide market I immediately thought this fitted in perfectly with our issue on luxury. Massimo Gava our editor didn't need much persuading and organised a fashion shoot in London to showcase Clair's stunning creations and I am proud to say DANTE is getting an exclusive first look at Clair's new worldwide collection.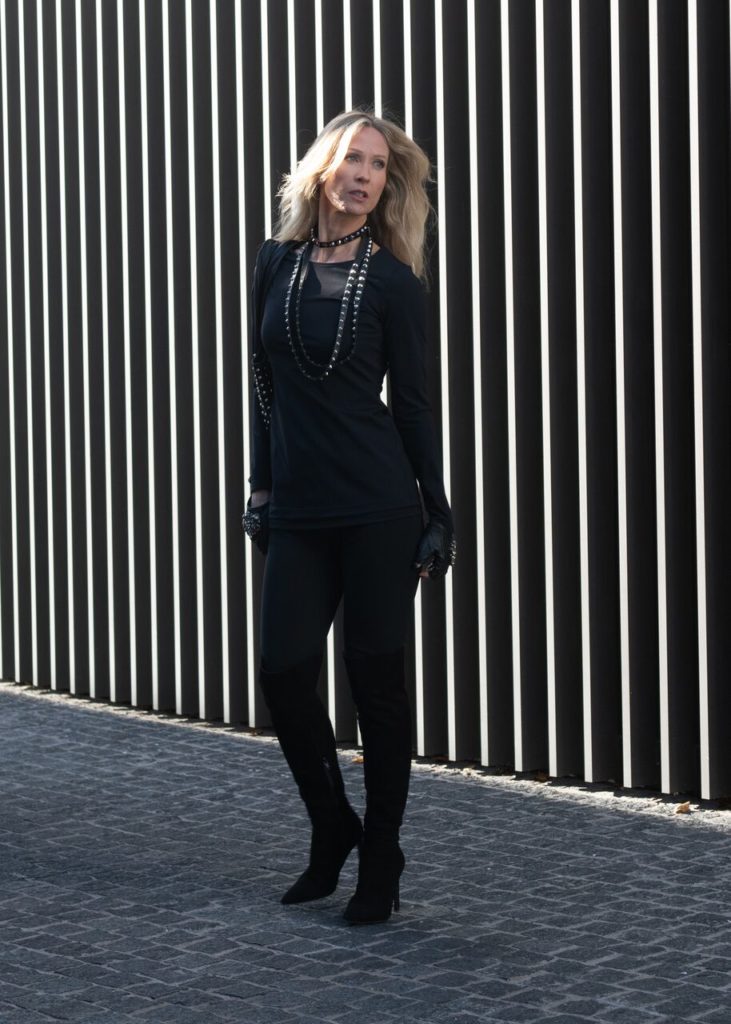 What is impressive is that THE 6 can be personalised with jewellery, scarves, hats and bags. The collection is complete in itself but also every outfit is a perfect base for stylish women to create their own individual look. The versatility of the wardrobe means every occasion can be catered for by dressing up or down with heels, flats, trainers, ankle boots or over-the-knee boots.
Initially THE 6 will be sold online as well as at selected stores in London, New York and Milan.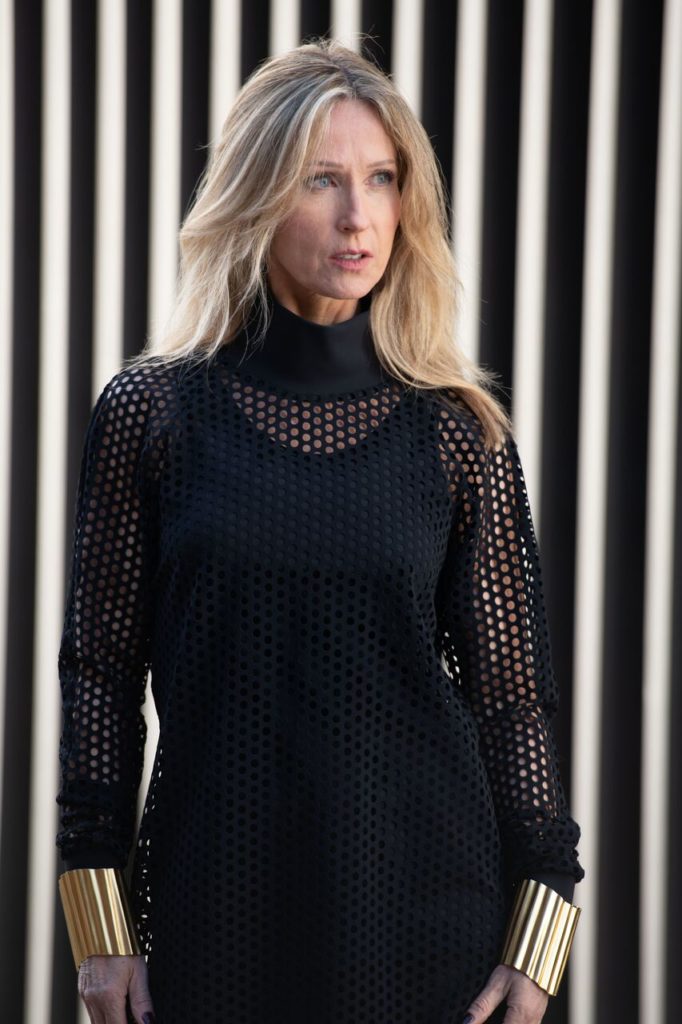 Subsequently the brand will be available in all major airports – so anyone can just arrive to catch a flight and fly off fully prepared. The cost for the bespoke six pieces and the fabric bag will retail at £750 +VAT.
Clair's aim was to produce a capsule collection that she could pack with ease, made up of versatile pieces that marry together, giving her ' the desired look'. The lines have a clean-cut simplicity, are flattering and easy to wear because they are designed for women by a like-minded woman. It's a timeless and ageless brand that can easily be personalised and allows each individual to bloom and feel like a million dollars.
Every great innovation in history has been sparked by solving practical problems with original ideas. The City to City Capsule : THE 6 is just one example. It needed Clair's eclectic taste and experience to deliver these perfectly designed clothes where functionality and simplicity combine with refined luxury and style. With THE 6 in your hand, just board your jet plane and be prepared to conquer the world!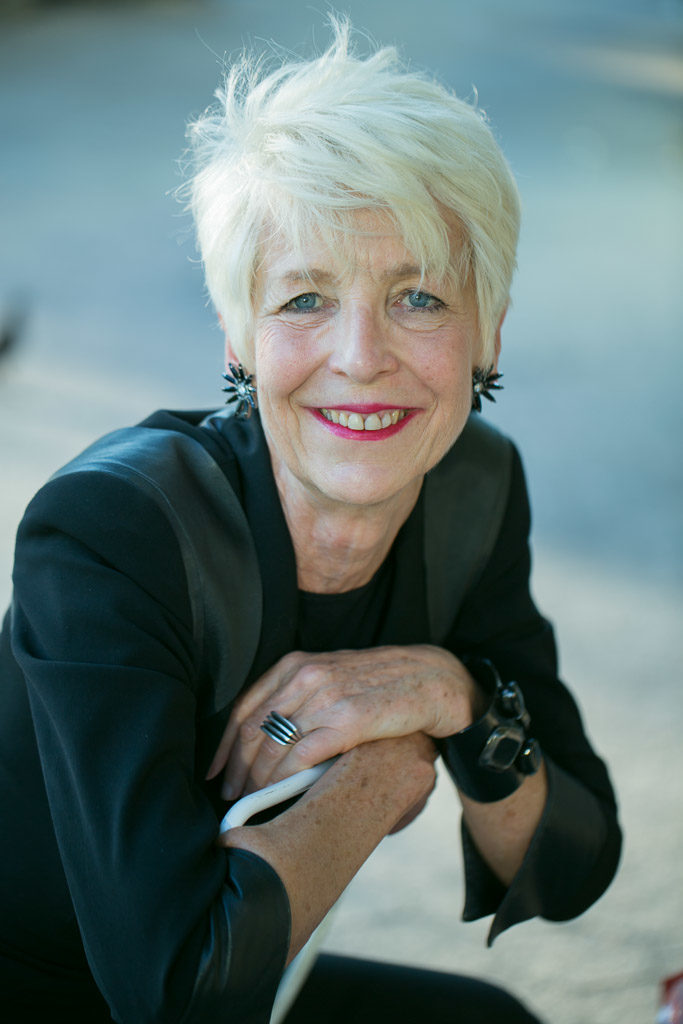 For more information please contact
 www.citytocitycapsule.com