Oh Yes It Is! Oh No It's Not! – The Great Muslim Panto?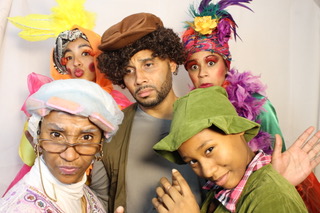 Riffi Khan gets over her shock and rushes to see a new phenomenon and reports back for DANTE on a unique event.
Yes, it took me a few seconds of shock to absorb such an entity existed. I quickly booked my ticket for If The Shoe Fits at the Chelsea Academy in complete disbelief – there was actually a Muslim take on the great English institution, the Christmas pantomime. A comedic slapstick adaptation of quintessential children's fairytales, infused with 'adult' and child humour which relies on full audience participation whilst male celebrities dress up as women and act naughty with titillating wit. It is a raucous affair, a caricature of regular theatre a bit like the old "Carry On" films. Doesn't really shout out Muslim, what would I see? How would it work? Would it be funny? My Friday night out, and impressing my brother was at stake but my curiosity won.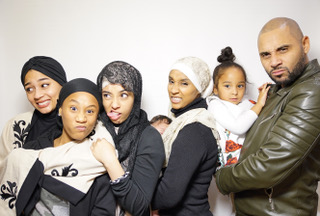 We made it to Chelsea Academy and eagerly awaited with an almost all-Asian audience of kids and parents, most of whom had never seen a panto. I had, in fact, – Jack and the Beanstalk in Canterbury a few years ago – but I craved to watch something reflecting part of me in the story and something new. After all, we are British having grown up on 'Baked Beans' and having Christmas dinner at my family, albeit the one day of the year mum doesn't have to cook curry as the kids take over the kitchen and yes, that includes brussels sprouts at ours.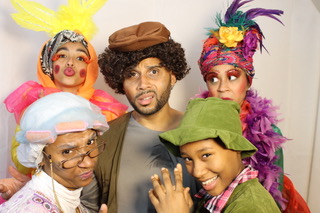 In the Muslim Panto, the family discover there isn't much to choose from the classic fairytales to fit a Muslim friendly version. You see, Cinderella sneaks out to party so she can meet a boy – not allowed therefore 'haram', and Jack is a thief who breaks into castles and steals golden eggs from hungry giants 'haram'! So, the writers decide to create their own halal version, a blend of different fairytales including Cinderella and Jack and the Beanstalk, as well as other family favourites such as Dora the Explorer, which they call If The Shoe Fits.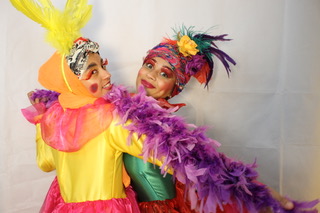 I laughed so hard, my face hurt, it was hilarious. Genuinely, this was fresh, innovative comedy without any cheesy smut I've seen in TV or panto. There was nothing stale or rehashed – pure comedy at its best with a great moral message for our mind, body and soul.
Current themes combined the spirit of Christmas with new narratives reflecting a wider and richer society of cultures we live in. I loved it. I couldn't keep my eyes off the kids next to me, fully immersed and giving the baddie – Ego played by BBC's Citizen Khan's Amjad aka Abdullah Afzal – a solid and continuous dose of booing and heckling that was handled brilliantly by Abdullah.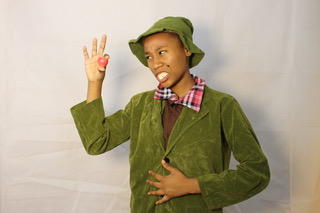 Along-side Abdullah, who almost had me trembling by projecting the deepest villainous voice I've heard, were Michael Truong and Mistah Islah, from my favourite YouTube comedy series The Corner Shop Show. The brains behind this are a real-life family of seven, 'Once Upon a Time Family' theatre company, mother Anisa Kissoon wrote the script and her husband Chuks Odiwe and four daughters star in the show as a family. Being naturally and organically diverse as writers means they don't have to try – this is authentic story-telling at its best. With Mrs Butt, being the 'butt' of jokes and lines like making "shish kebab' out from the Jamal the camel, they made the panto their own – and mine.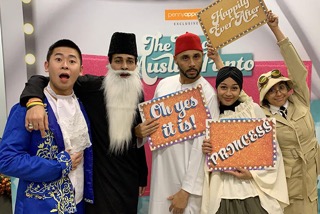 Given the Christmas is a season of giving, as the message in my favourite Charles Dicken's story, A Christmas Carol (or 'Scrooged' in the Bill Murray version) is, I was impressed that the production was raising funds for the Muslim humanitarian charity Penny Appeal's Winter Emergency, which provides assistance to vulnerable people over the colder months. as well as pushing the frontiers of what it means to be a Muslim today combined with fun, singing, dancing and light-hearted story-telling, proving, at the same time, you don't need clichéd humour or adult themes to make an audience laugh. Diverse, modern, inclusive and cutting edge, the show, in its second year (how did I miss it?) runs until December 23rd and there are still a few tickets available as they tour the country and at only £10 a ticket the whole family can enjoy it. My brother and I laughed, donated money and went home feeling connected and joyous, ready for the Christmas holidays. Bravo cast and crew!