TBILISI ART FAIR (TAF)

The first edition of the annual Tbilisi Art Fair (TAF) is coming this May and as with most things in Georgia, it is going to be quite a celebration!
Hosted by the exhibition centre ExpoGeorgia from 17 to 20 May, 2018, TAF will present a broad range of programmes by local and international art galleries, curators, and artists. An international contemporary art fair, TAF aims to act as the cultural catalyst in the region by uniting and invigorating the emerging art scene in the culturally and historically linked Caucasus and Eastern European countries and establishing lasting relationships and collaborations with private and public sectors in the global art world
It is a worthy and timely goal. Many great artists that are famous in Georgia, East Europe, and the Caucasus countries are little known in the west. For those of you who visit the fair, it will be an unforgettable journey of discovery at TAF, the national museums of Tbilisi, and its many galleries. Just the tip of the iceberg are Niki Pirosmani (1862 – 1918) and Lado Gudiashvili (1896 – 1980) and the living legends Rezo Gabriadze (b. 1936) and Levan Lagidze (b. 1958).
Tbilisi is the capital of the small and wondrous mountainous country of Georgia, whose legendary hospitality is matched only by its stunning scenery and rich history. One myth has it that Tbilisi, which means "warm", was founded in the 5th century by King Vakhtang I Gorgasali of Iberia who, having wounded a deer while hunting near the Kura river, saw the animal healed in a nearby sulphur spring and ordered a city to be built around the spring's medicinal waters.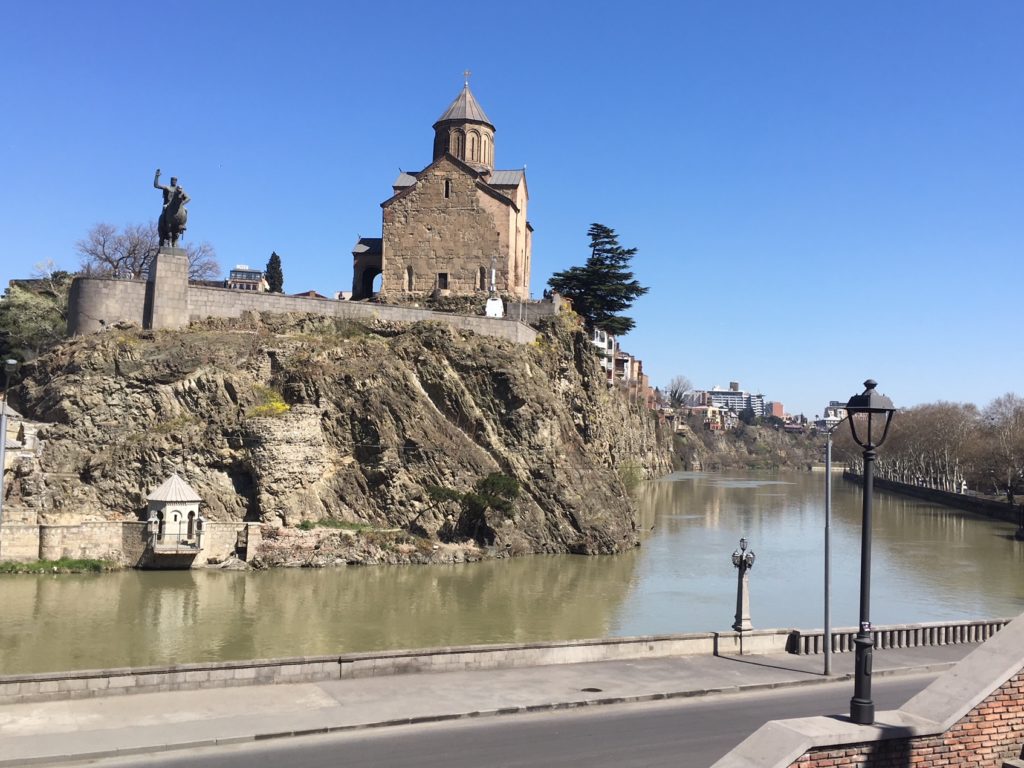 (Statue of King Vakhtang I Gorgasali and Metekhi St. Virgin Church over Kura river, Tbilisi, Georgia)
A proud and largely Christian nation at the crossroads of trade between East and West, Georgia survived Persian, Byzantine, Arab, Turkish, Mongol, Iranian, and Russian control. While echoes of these cultures are still seen in its architecture and famous cuisine, Georgia has always gained its independence in the end.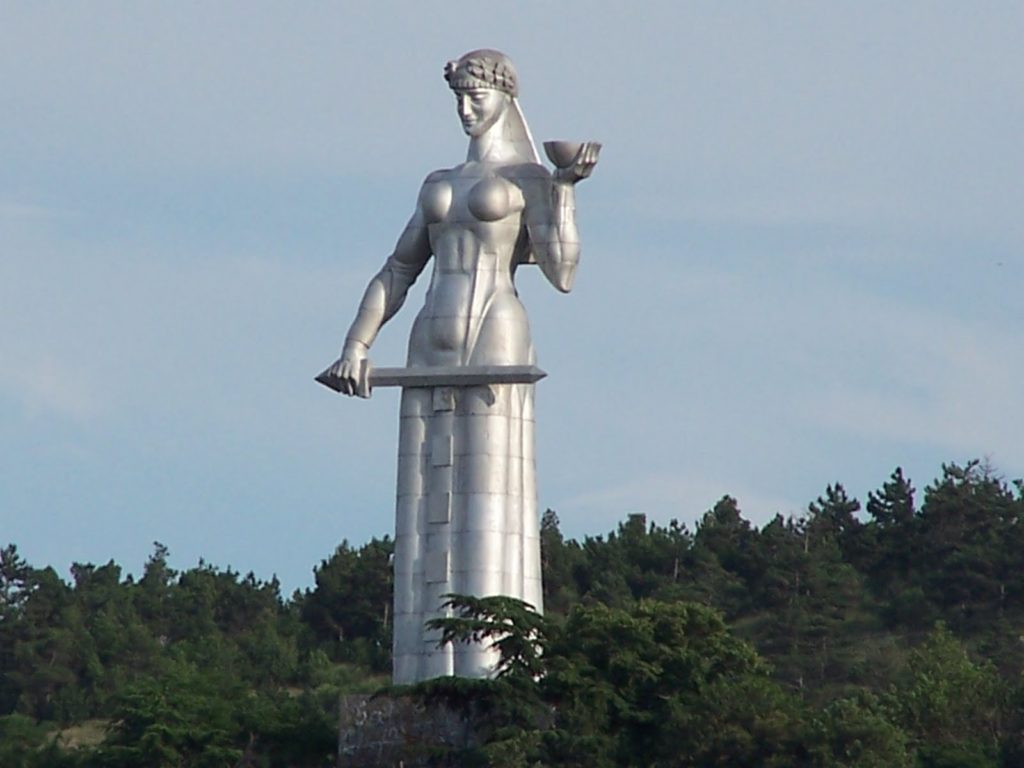 (Mother Georgia, or Kartlis Deda, is a twenty meter aluminium statue by Georgian sculptor Elguja Amashukeli erected in 1958 at the top of Sololaki Hill in Tbilisi. The statue symbolises the Georgian national character.)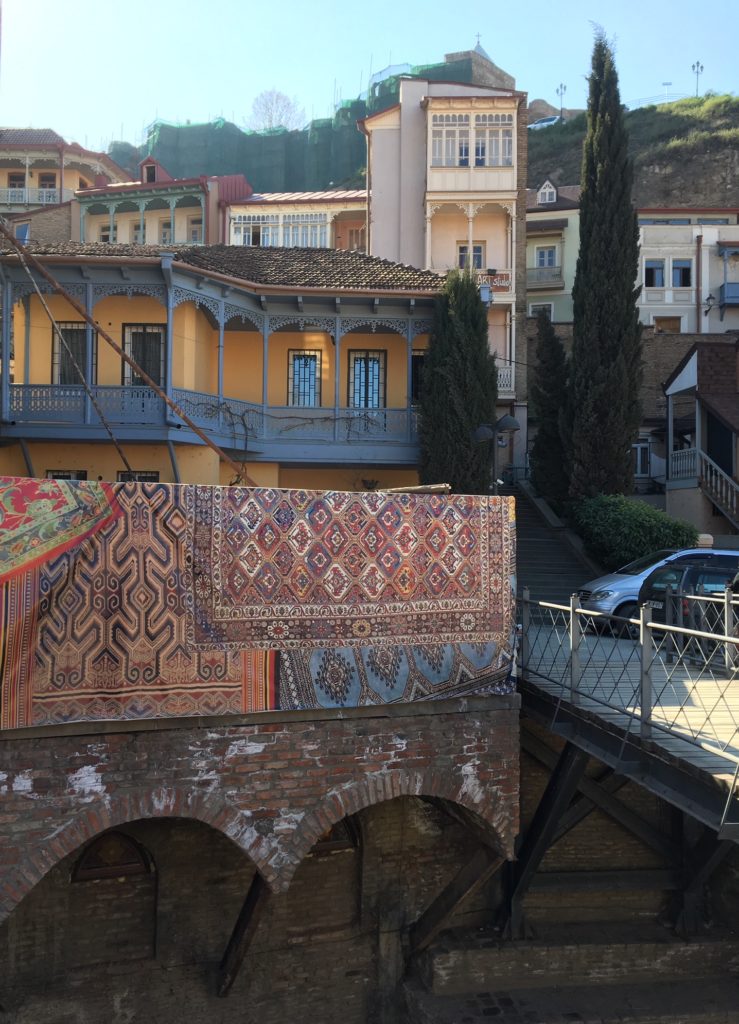 Old Tbilisi
Tbilisi is permeated with a joy for life and a whimsical creative spirit that spills onto the streets and parks that are replete with bronze and stone statues, inventive architecture, and numerous galleries. For a country whose entire population is slightly shy of 4 million (compare that with the U.S. state of Georgia, which is over 10 million!), the creativity per capita is remarkable.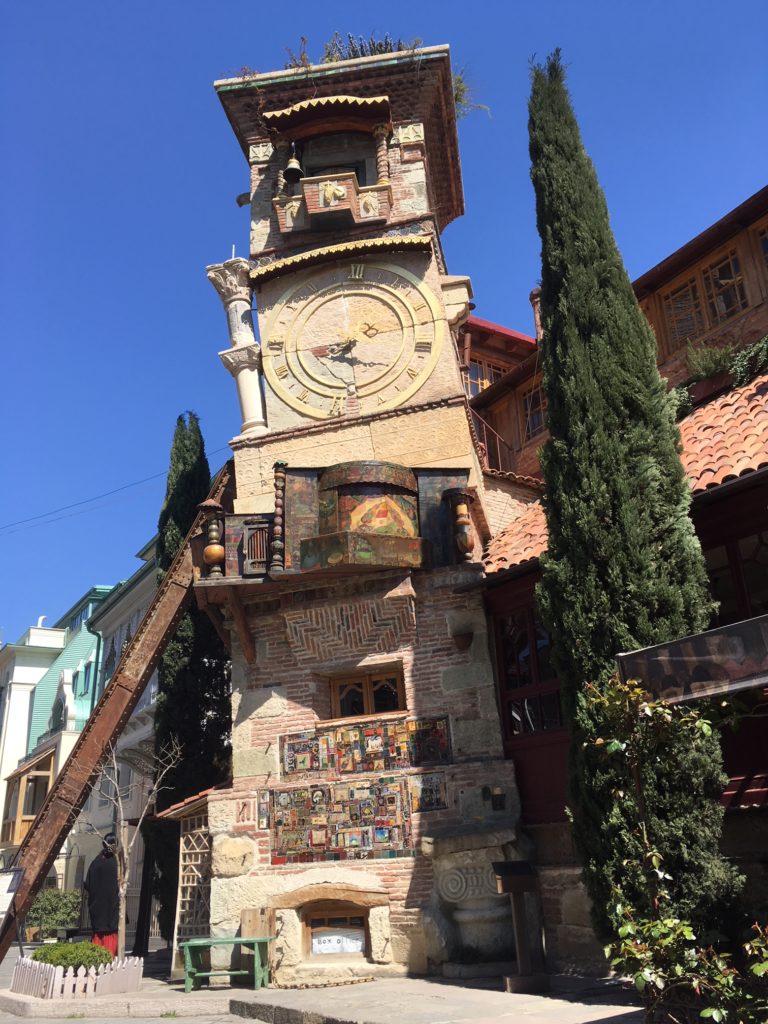 (The whimsical Clock Tower, Old Tbilisi. The tower was built in 2007-11 by the renowned Georgian puppeteer and writer, Rezo Gabriadze, and attached to his puppet theatre.)
TAF's venue, ExpoGeorgia, was built in the mid 20th century to celebrate 1500 years since the founding of Tbilisi, and has since been expanded into a conglomerate of 11 pavilions, a green house, pools and a park.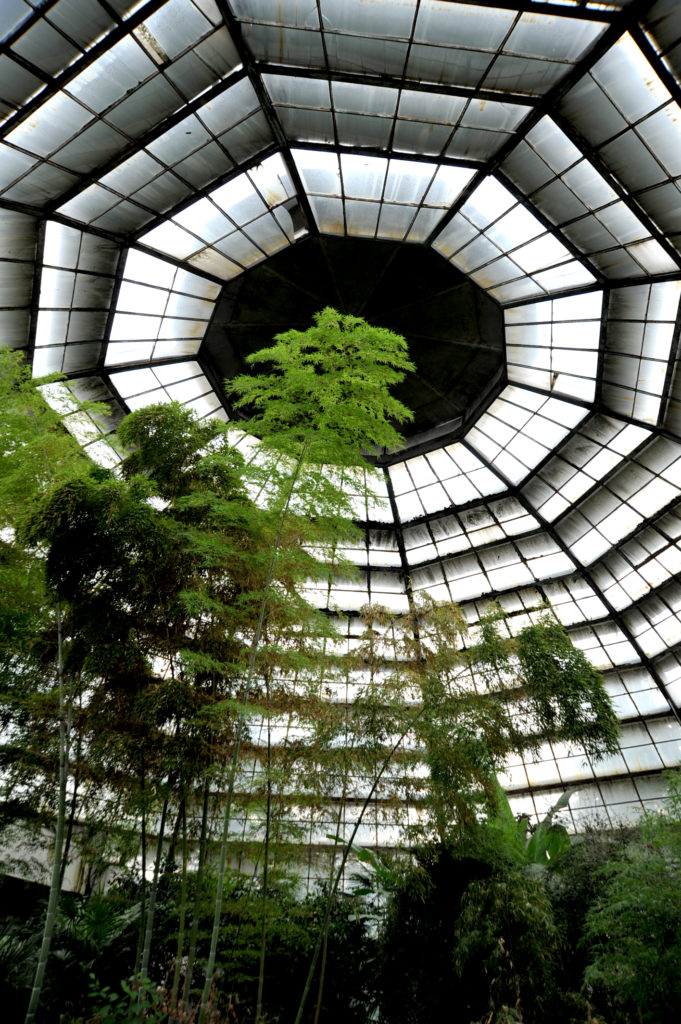 (ExpoGeorgia)
The fair will be divided into two commercial sections. The TAF Galleries section will host up to 35 local and international established and young galleries and non for profit art organisations. The Hive section will showcase works by up to 40 local and international emerging and self-represented artists selected through a stringent application process to ensure the high quality of works. Galleries and artists will include those from Western Europe as well as the Caucasus and Eastern Europe, including Armenia, Iran, Turkey, Russia, Poland, Lithuania, Azerbaijan, Belarus, and Estonia.
Alongside the commercial sectors, the TAF curatorial team will present an engaging program of satellite shows, performances, open forums, talks, and a programme for kids. Of special note is the Tbilisi Photo Festival featuring a retrospective of Georgian photography from 19th century to the present and Twelve Women Missing, an all-female show bringing together art by modern and contemporary Georgian emigrant artists.
The renowned Georgian hospitality will be reflected in TAF's rich and friendly VIP Program which includes organised artist studio visits, performances, fine cuisine and wine tasting, and historical sightseeing.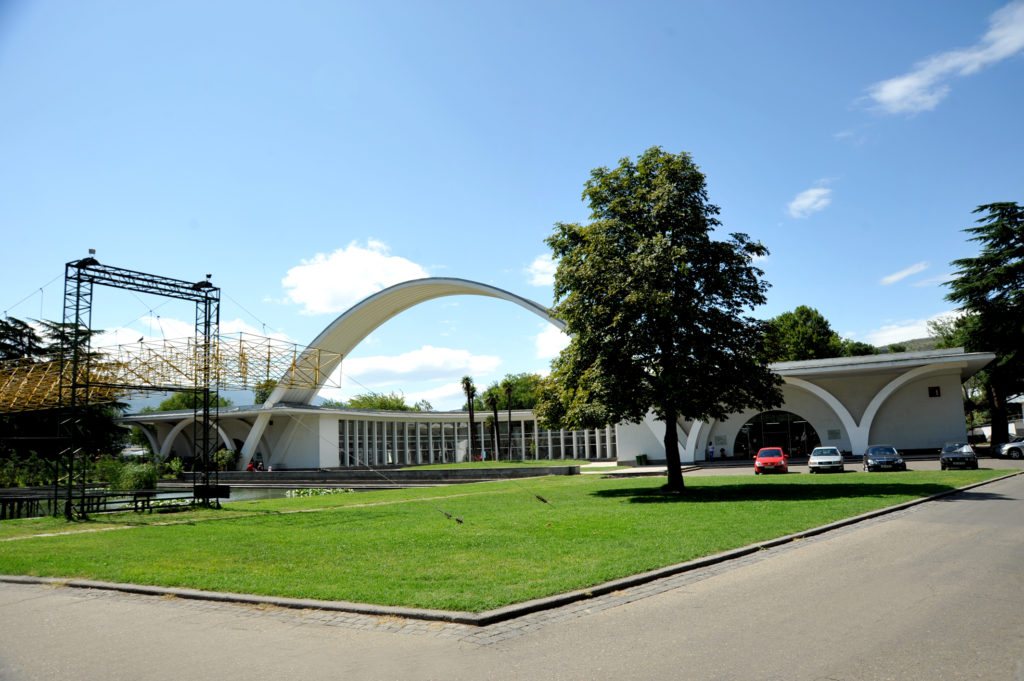 (ExpoGeorgia)
Supporting the purpose of invigorating the regional art scene in the Caucasus and placing it in the spotlight of the global art world, several exceptional cultural representatives have joined TAF's Board, including Nic V. Iljine, Igor Tsukanov, Marc Franco, and David Lordkipanidze. You can read more about TAF founders, partners, and events on their official website at www.tbilisiartfair.art
TAF is a great opportunity to see art from a region offering a different cultural perspective and to discover for yourself masters old and new in a welcoming country where everything – from its people to its history – is larger than life.