Luis Fonsi Speaks to DANTE: How Despacito Has Conquered the World

The Luis Fonsi song is ubiquitous. Susanne Ramírez de Arellano speaks to the star and delves a little deeper into the story behind it.
Luis Fonsi is just about the biggest star in the rock firmament right now.
He is known for his hit song Despacito, more on that in a minute. (Briefing for those unaware: No. 1 hit around the world, the most streamed track of all time.)
Talking to me, he describes the genesis of the song: "It sounds corny, but I woke up one morning with the word Despacito and with the phrase 'vamos a hacerlo en una playa en Puerto Rico' which means 'let's do it in a beach in Puerto Rico.' This song needed to showcase a different side of Puerto Rico. Where I grew up; what I grew up doing. You know, like playing baseball in the middle of the street, playing music loudly, the old people playing dominos in the corner, something a little more real, more raw. It's about slowing things down, and enjoying that connection."
Now the single is everywhere – in the Bodegas in Brooklyn, in the streets of Rome, as a flash dancing mob in Moscow, sung in Korea and China, as far as Indonesia and, of course, in Fonsi's native Puerto Rico.
You find yourself humming it – without even knowing why. It's just there, at the tip of your tongue, tapping on your brain. If you have not heard it yet, you must be living under a rock, because not understanding Spanish is no longer an excuse for not being able to mouth the lyrics.
The basic facts are well known. The crossover song Despacito is the biggest Latin song of the first half of 2017, and a mega hit, by anyone's standards. It was meant to be a summer song – but it plays and plays – and probably will continue to do so all year long. It is the first song in Spanish to reach number one in Spotify on a global scale. When the radio in America first started playing Despacito, the song quickly achieved more than 10 million spins in an hour. And it continues to grow.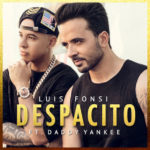 Fonsi first sung it with Puerto Rican rap star Daddy Yankee . Raw, simple, sensual and catchy, the first guitar strum will remind any Puerto Rican of "el cuatro" –a Latin American instrument of the guitar or lute family. Then there is the sound of the waves and the intonation of Daddy Yankee. The melody transports the listener to that island paradise and the passion and the sensuality of the Caribbean.
The single was remixed featuring Justin Bieber and in this new official form it has achieved its greatest success, still a pop melody full of Latin flavour, a specifically Puerto Rican one, with an urban beat behind it.
While it might not be poetry or literature – arguably, very few, if any, pop songs are – it has taken the world by storm – pasito a pasito (step by step.)
Some people have it on repeat, looping the rhythm and the feel-good lyrics.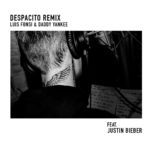 If you go to any Bodega in New York City, you will be greeted by the smell of rice and beans and the strains of Despacito. But it is when you hear it at a Starbucks that you know the song has reached the zenith of its crossover.
The tune collected 624.4 million on-demand streams (video and audio combined), according to recent Nielsen figures. This was later claimed a record, the most streamed song of all time over six months, in its original and remixed forms.
Despacito has spawned a number of parodies, such as that by a dentist in England singing "Take a Seat-O" to a violin and ukulele rendition.
Certainly, the song has been manna from heaven for Puerto Rico.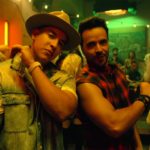 The island struggles under the worst economic and fiscal crisis of its history, brought about by a massive $70 billion debt, which prompted the establishment of a fiscal control board, and a looming budget gap of more than $20 billion, which include public sector bills and money owed to pension funds.
To make matters worse, more than 12 percent unemployment has fuelled a population decline that exceeds the 1950's Great Migration, stripping the island of its human capital. Despacito has done much to change this image.
Released in January, Despacito reached one billion views on YouTube in 97 days, went on to become a viral phenomenon, and racking up more than 3 billion views on the same, the first to break the 3 billion mark. It is even being credited with boosting Puerto Rico's economy with a 45% spike in tourism. The word Despacito became the most googled, soon after the song hit the international air waves.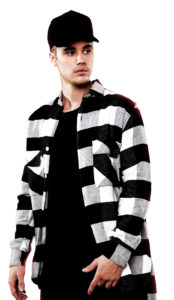 Fonsi says that the song is meant to be in the tradition of summer hits, but it comes during very difficult times in the U.S. and Latin America, and especially Puerto Rico.
"We need to escape all these issues," he says.
Despacito topped the U.S. charts even with President Trump seemingly disparaging the Latino community at every turn. Just because of this, Despacito is a welcome international anthem.
THIS ARTICLE IS A TASTER OF OUR NEW PRINT DATE FOR AUG-SEPT 2017 – IT IS AN ABBREVIATED VERSION OF THE WHOLE TO BE FOUND IN LARGER W.H. SMITH STORIES, INDEPENDENT NEWSAGENTS, LONDON CLUBS AND AIRPORT LOUNGES
OUR PHONE APP IS HERE
TO SUBSCRIBE TO PRINT VIA PAYPAL CLICK ON LINK AT WWW.DANTEMAG.COM