Top 8 Trends From London Fashion Week: Sublime to Ridiculous

By Mark Beech with Suzi Solna
London Fashion Week this time has – as ever – produced a lot of hot trends that we are likely to see on the streets by later this year. Some fashions are sublime and sophisticated. Others are plainly ridiculous.
Celebrities were in town, with the event also coming at the same time as other attractions such as the BRITS music awards, charity events and the Doctor Music unveiling at the Groucho Club.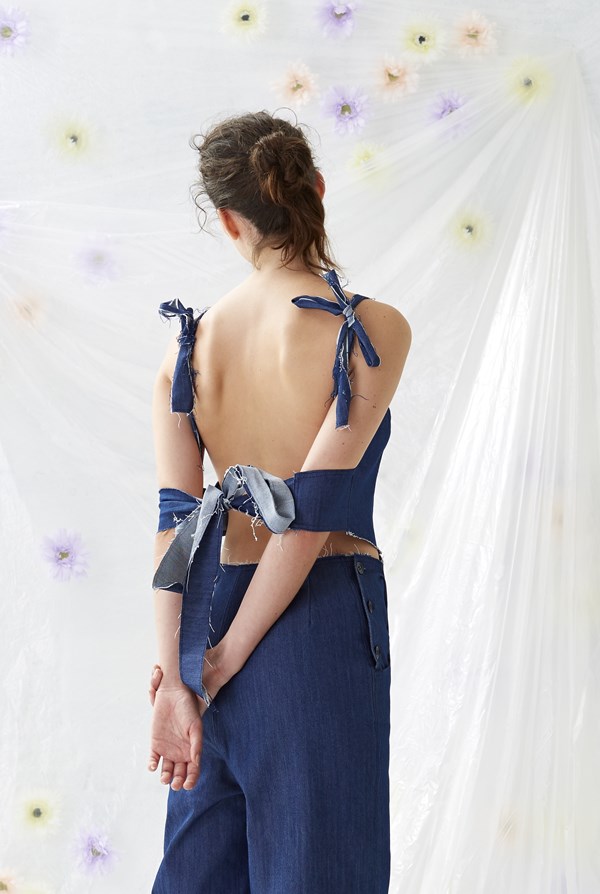 1 Distressed denim and blurring the boundaries
Portugal's Alexander Moura leads the way here.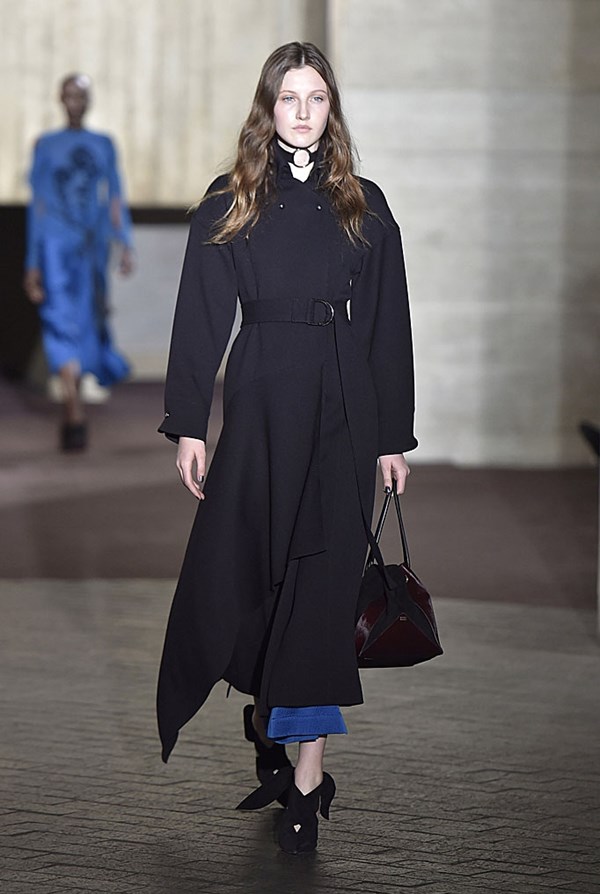 2 Sophisticated understated
French designer Roland Mouret was back for the first time in more than a decade. His clothes are often in sophisticated greys and blacks, very much in tune with colours we see on the Tube every day, but with a designer twist.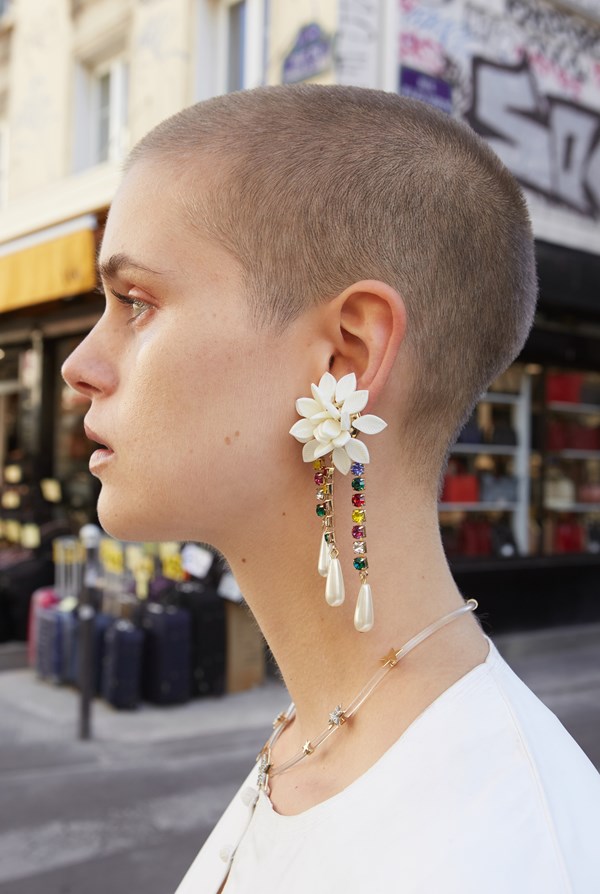 3 Bolder accessories
Safsafu's statement earrings set the tone. Droppers, large motifs. Set off a simple outfit with a big gem.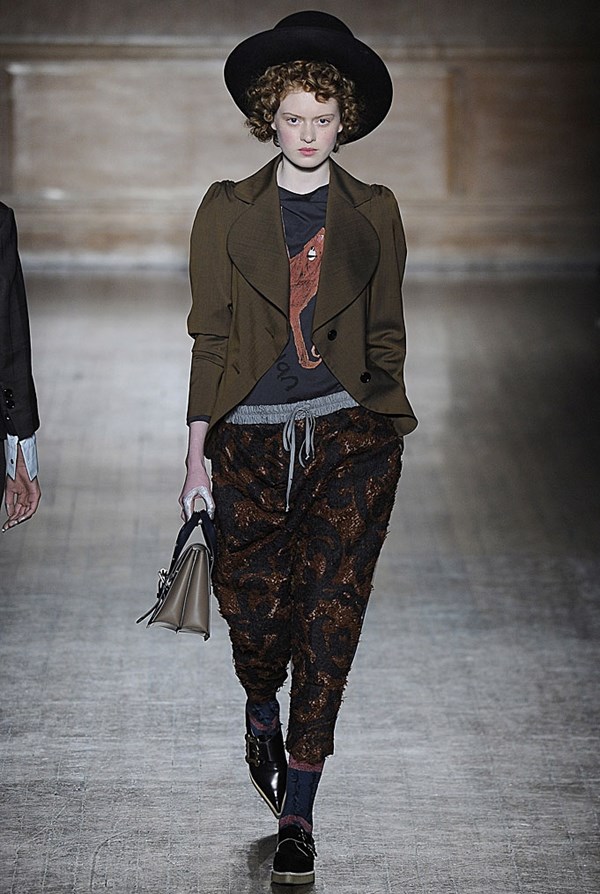 4 Dark with a flourish
Versace and Vivienne Westwood (model picture above) like to keep it dark too. While Westwood goes for bright purples and oranges, fuchsia pinks, most of her collection has a restrained pallet with occasional punk flourishes for those who dare.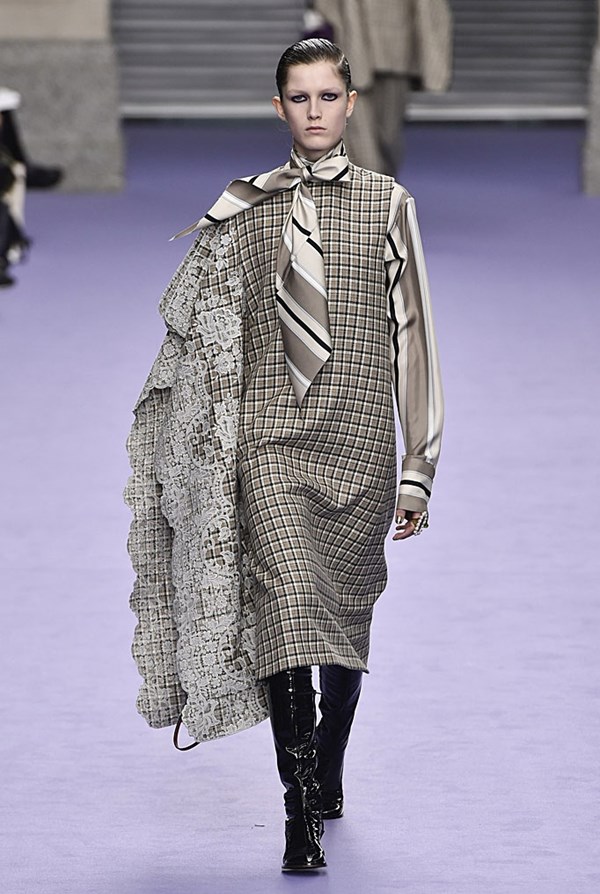 5 Plenty of classic fabric
Cue Burberry or even Mulberry (pictured above) under new creative director Johnny Coca. Think of fashion that is made to last but still trendy. If pricey.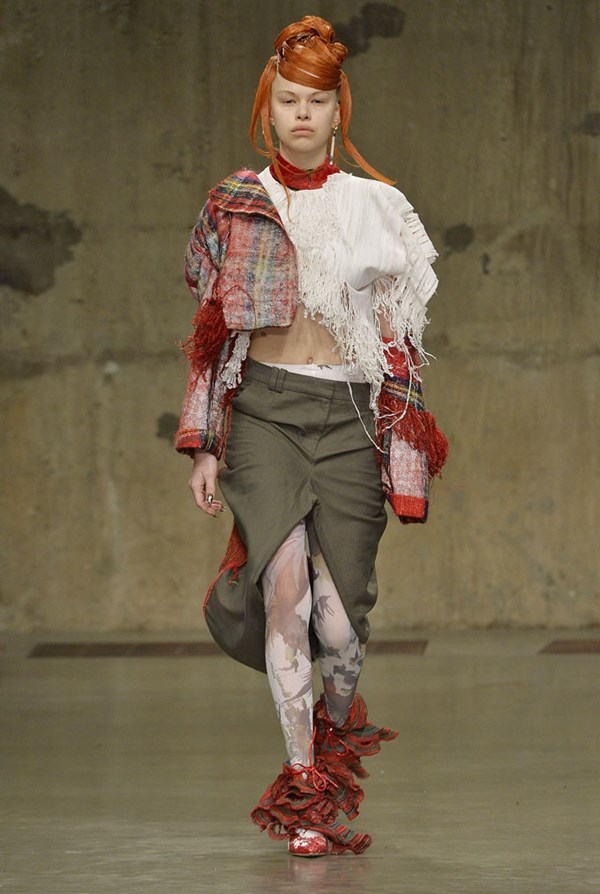 6 Pushing the envelope
A Sai Ta is new to London Fashion Week but caused a buzz with his anarchic style.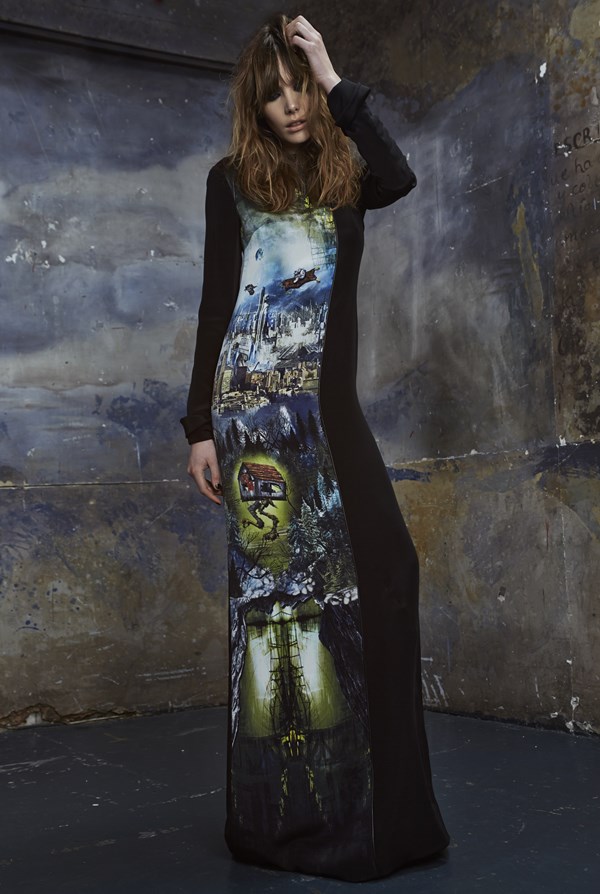 7 Printed fabrics everywhere
Such as in the work of Gyunel. The Azerbaijan-born designer studied in London and is one of many to blend painting with design.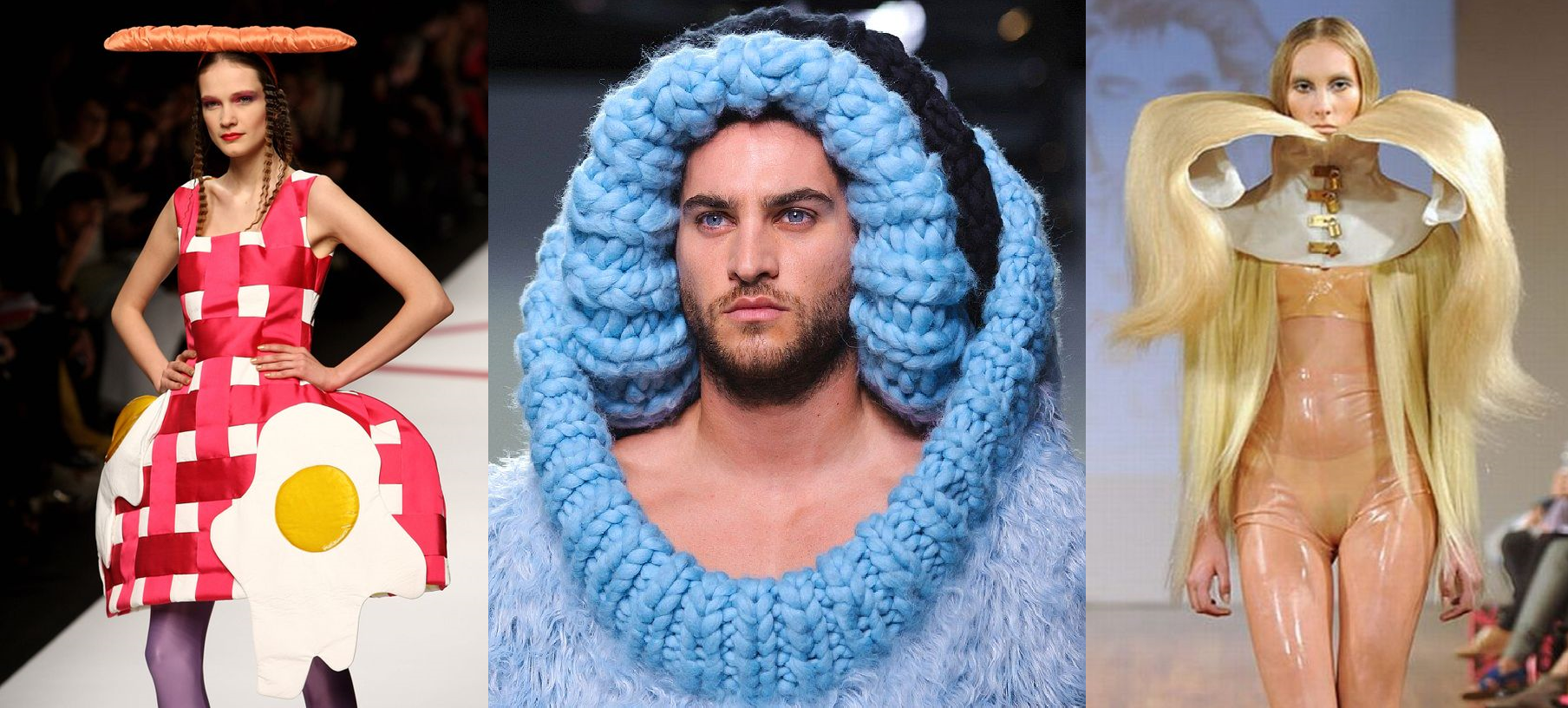 8 Not for public consumption
Every fashion week has outfits so outrageous as to raise eyebrows: who would wear this? Designers best left anonymous. We assume some of these are jokes!