A Time for a Winey Christmas

Our wine correspondent Sofia Cavalli reflects on some of her favourite tipples for the festive season
As winter rolls into Christmas, it is time to consider food and wine for this very special time of year. For me, it's the typical dishes of Northern Italy that have forged my tastes, winter after winter, and which create that atmosphere which I so long for – polenta, chicken soup, stew, canederli (Italian dumplings), i bigoli d'arna (pasta with duck sauce) and late-season Treviso radicchio (red lettuce). These all produce a climax of substance, energy and warmth that reaches its apogee in an unmissable Christmas dinner. Beyond this evocative gastronomic panorama (and, by the way, if I had to recommend the ideal time to visit Northern Italy, then it would be between October and December), there is of course wine. As Galileo Galilei used to say – wine is spirit and light, spirit of the earth and extract of light which the vines reconstitute in their grapes. In the Veneto region, we have a famous saying: "Good wine makes good blood". Wine, not contaminated by chemicals, has the power to cleanse our blood of our feelings of bitterness. So for a feast like Christmas with its message of peace, I would like to suggest a wine I am very fond of, perfect to wish each other peace and love with – a Nebbiolo. It is a classic grape variety native to the Piedmont, and which finds its most authentic expression after ageing.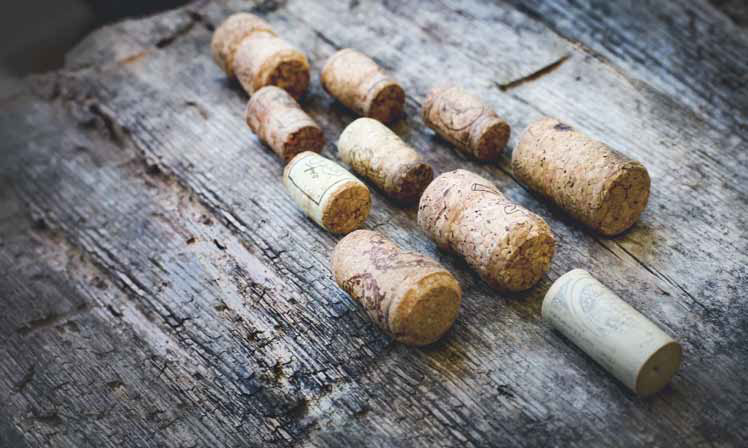 The Nebbiolo (the Italian word nebbia means 'fog') gets its name from the fact that its dark red grapes are often covered with a bloom and harvested late in November the mists descend. The vines absorb the ingredients of the limestone-clay soil or of the sandier one near the Roero River. While the best known is Barolo, my first love still remains the basic version of this variety, more earthy wine, not as noble but to my taste the one I prefer to drink at Christmas. I'm talking about the Nebbiolo wine itself, originally from the Langhi area but getting excellent results in other parts of the world. (I've tasted an exquisite Niebbolo in Australia). Even after aging, it preserves an intriguingly jovial and fresh quality. Indeed as opposed to its sibling Barolo, the Langhe Nebbiolo is in no way austere but extremely fine with its delicate tannin content.
It is a wine which, in other words, I could compare to a Pinot Noir with its refined textures but nevertheless not as serious, firm and can be drunk with any kind of dish from pastas and risottos to white and red meat and all types of cheeses. As for Christmas, I serve Nebbiolo to accompany the traditional festive Veneto dishes, namely, Treviso radicchio lasagne, i bigoli d'arna (pasta with duck sauce) and humble boiled beef with horseradish sauce. You may choose to follow with a typical Vicenza dessert, la bussola, a sweet cake ring. Of course they are all simple dishes but freely paraphrasing – very much so – Proust, you mustn't underestimate simple dishes because you find people's heart in them. Drinking and eating are essential for our survival, but tasting great food and wine in a convivial atmosphere is a way to nourish the soul too. John Lennon sang in my favourite Christmas song: "War is over if you want it". I believe he meant peace starts first of all inside of us and when we are relaxed and at peace with ourselves and with the world, we are finally capable of letting people in.
What has wine got to do with all this? Well, it always has something to do with it. It is the very symbol of mingling with your fellows, joviality and reconciliation. I don't mean alcoholic abuse per se, which is just unhealthy and bad for us, but rather the spirit that lies behind the working of the grapes and where the wine finally ends up: the tables overflowing with open and beating hearts of people who revel in life and who with great devotion give thanks together.
Merry Christmas and Happy New Year!
For a useful article on specific wine tips this year, see also https://www.dantemag.com/2016/12/top-wine-picks-for-christmas-and-new-year/
This post is also available in: Italian