Mixing Surreal with Erotic Art The Global Growth of Gildo Medina

Gildo Medina mixes figurative art with the surreal, with some eroticism added.

Manuel Diaz Cebrian

met the artist in Paris and made the surprising discovery he believes in old-fashioned pencil and paper to create works of the future.
by 
Manuel Diaz Cebrian
Medina, 36, grew up in Mexico learning figurature, developing this interest in his subsequent international studies. His artistic journey has been a mix of versatility, playful techniques and cultural influences.
Mexico also provided him with that ubiquitous surrealist detachment; Florence with the most demanding technical of traditional crafts; Berlin with some rough boldness; Hong Kong provided a touch of wisdom and more awareness about human complexity; New York its unique energy, and Paris its countless shades of sophistication, Medina says.
He started studying visual arts at the Academia de San Carlos (Mexico City 1993). He graduated with a degree in graphic design from the Universidad Iberoamericana (Mexico City 1997) and then attended the Academia di Belle Arti (Florence 2002). He also has a postgraduate certificate in photography and design from Central Saint Martin's (London 2004). He is now one of the most successful and important illustrators from around the globe, according to fine-art publisher TASCHEN Books in the latest edition of 100 Illustrators.
DANTE met the artist in Paris where he presented a so-far retrospective at the Mexican Institute of Culture of the Mexican Embassy titled "Couronnes" ("Crowns"), followed by a show at the Parisian Gallerie Detais. This is part of a European Tour that Gildo is doing, having recently been commissioned by Ferragamo to create artwork on its flats in Florence called "Nobodies". This piece of work was created as a social critique of the dangers experienced by immigrant black women trying to reach the Italian border. Some die trying, but sadly these women have nothing else and the hope of trying to find better life opportunities forces them to take the risk. Their deaths just become part of another statistic that it sometimes seems nobody cares about. This artwork was recently acquired to be part of the Salvatore Ferragamo Foundation in Florence, Italy.
Gildo was also commissioned by Andrea Panconesi of Luisaviaroma to create a large mural painting specially produced for his flagship store. Though this creation is titled "Nobody 23," Gildo shares his vision of the empty but fascinating exhibitionism on social networks by those nobodies who believe they can become a somebody.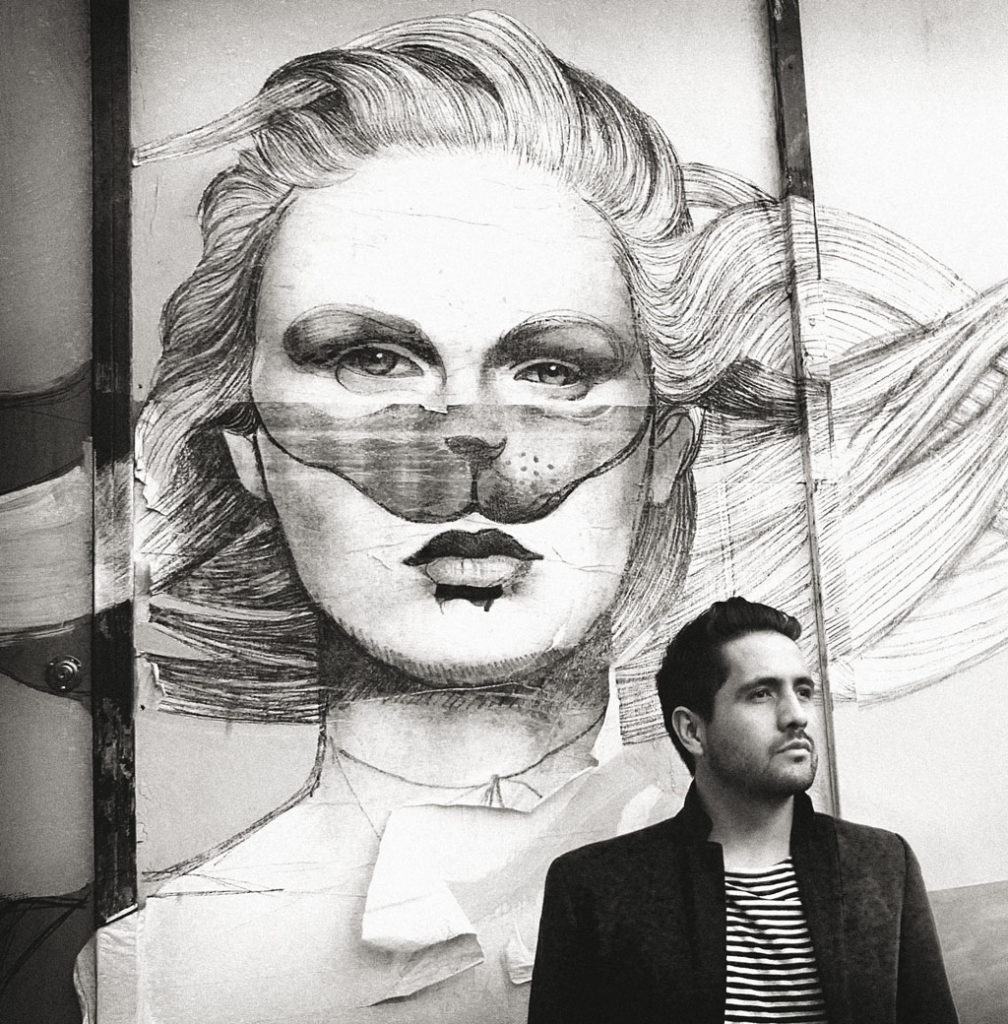 Gildo is excited to be back in Italy. He looks forward to immersing himself back into the Italian lifestyle, exploring new artistic movements and rediscovering the treasures of the Italian culture with a more mature and different view then when he studied in Florence 15 years ago. He now comes back as a professor at one of the best schools of art and design in Florence and Rome.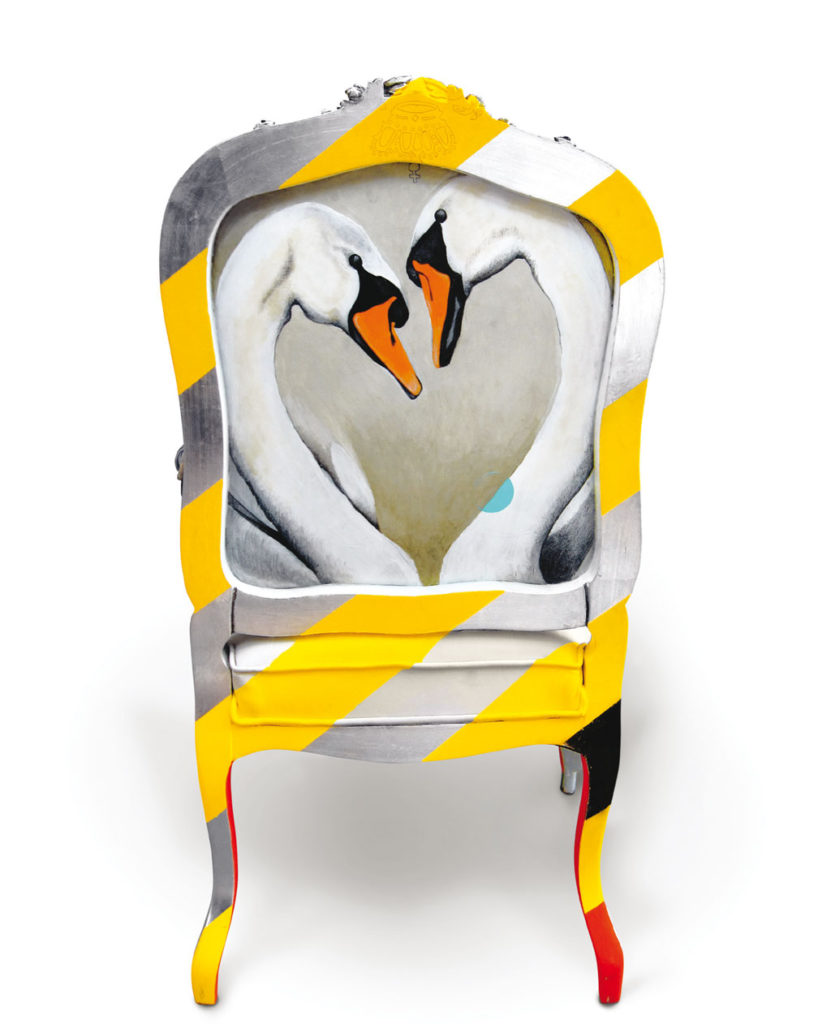 What makes Gildo Medina an international artist?
I am a Mexican artist who has managed to have a global vision of art through many lenses that my life has allowed me in the past 15 years. All these life experiences in different countries where I have lived, studied and worked on top of my experiences in such diverse fields as photography, video, design and drawing, have brought me to an enviable position as an illustrator and graphic designer.
What differences are there between an illustrator and a graphic designer?
The illustrator requires someone to give him the concept for creating an image with a very personal style; while the graphic designer creates, improvises and gives form and emotion, with a functional meaning of communication.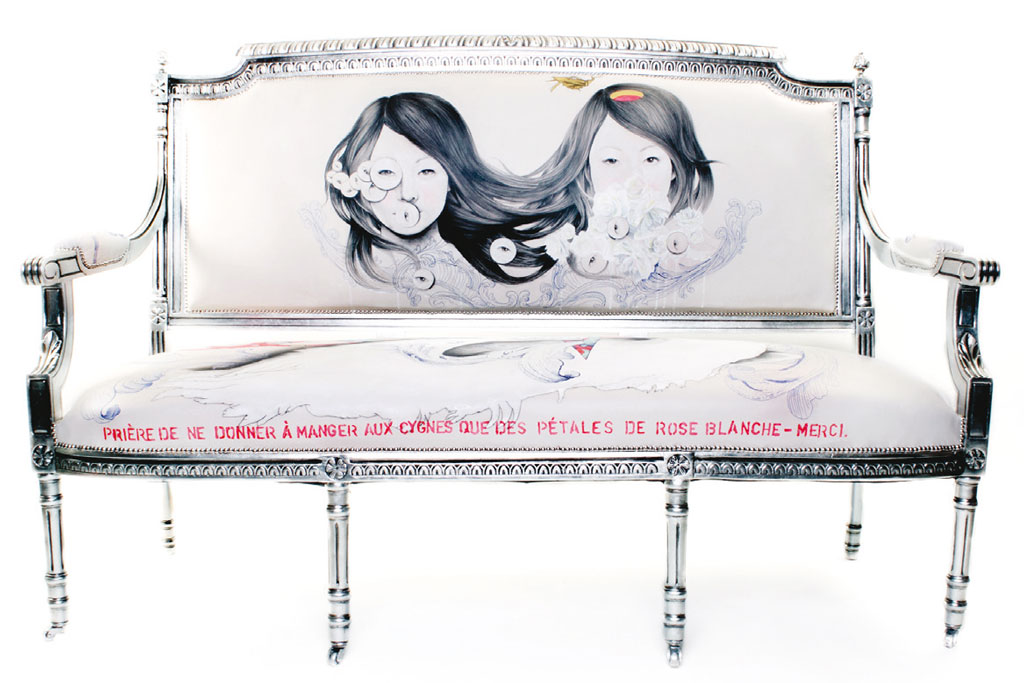 And what is a painter then?
The artist does not require anyone to impose the content or message of the work. Additionally, the work doesn't necessarily need to be functional as in design or illustration. The artist must communicate his vision first either through his desires and /or frustrations, while illustrators and designers merely please others .
The graphic designer is the functionality, the illustrator is the complement and the artist the integral freedom.
How do you see your art?
Being Mexican has given me such strong roots, because of its surreal culture. However, I do not feel that I need to have the Mexican stereotypical imagery in my work. I also do not feel any constraints when working: I am completely free to explore all artistic options.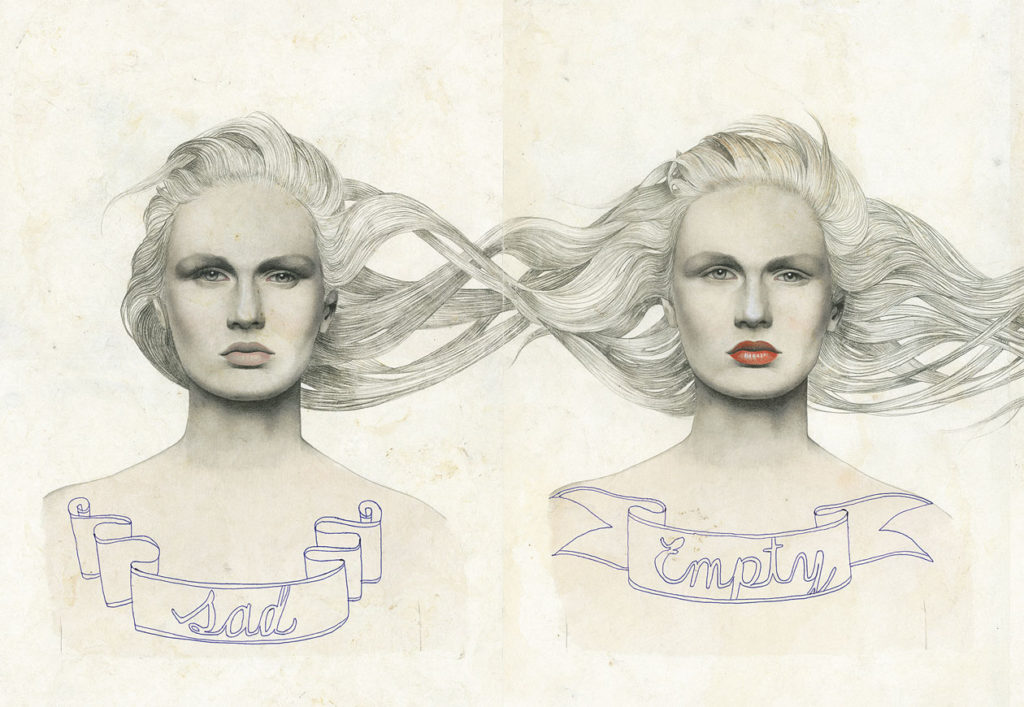 Which are?
Drawing, painting, installation, photography, video. I have been called upon as an artist to develop graphic, accessories and interior design projects.
Since I was a child I enjoyed the privilege of being sought after for my creation and my vision. Clients range from private collectors to prestigious aristocratic names, foundations and luxury brands around the world, that's how my works were born.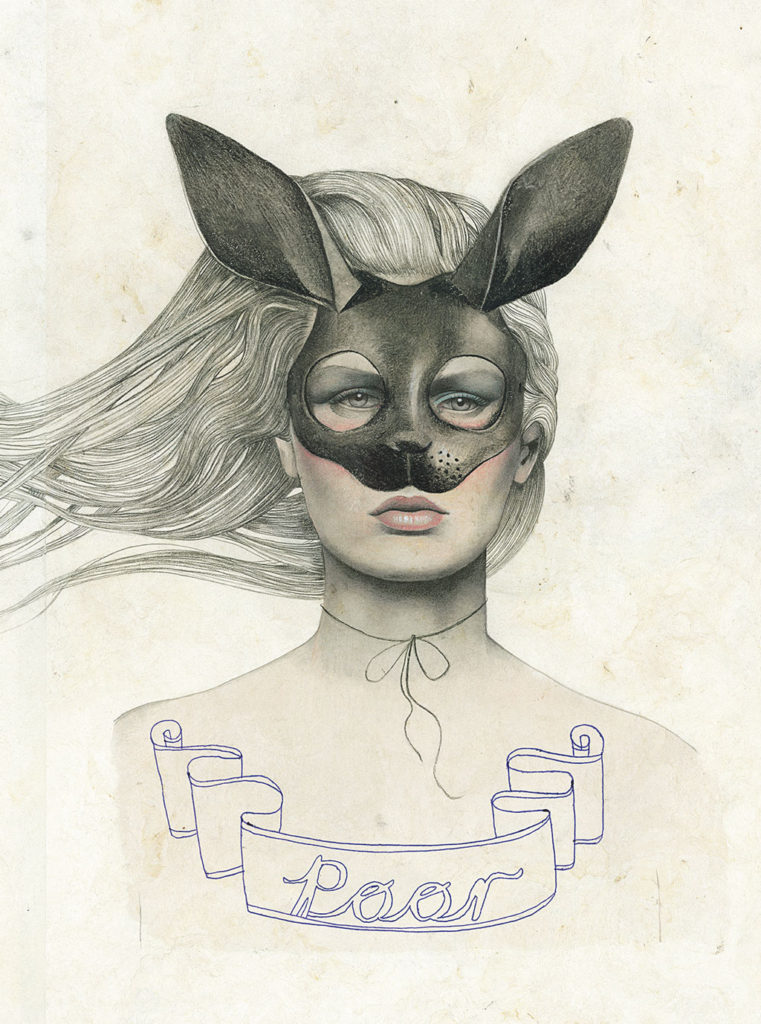 In concrete terms, that means the Mausoleum of a Duchess in Spain, the portraits for the wealthiest Chanel customers in Monte Carlo, designing a concept restaurant in Australia, leather accessories, rock bands' video clips in France and Mexico, even illustrations for erotic tales in Japan.
What is it the meaning of fashion for Gildo Medina?
I'm not a fashion addict. Fashion is a pleasure and a tool for expressing my mood and my personality.
Why do you put a lot of eroticism in your art?
Because eroticism is everywhere. I'm glad to notice that my paintings are erotic in many people's eyes and probably some are erotic for you, but not for me and vice versa.
What is eroticism to Gildo Medina?
It's simply a vital spark. It's intuitive, provocative, suggestive. It's human.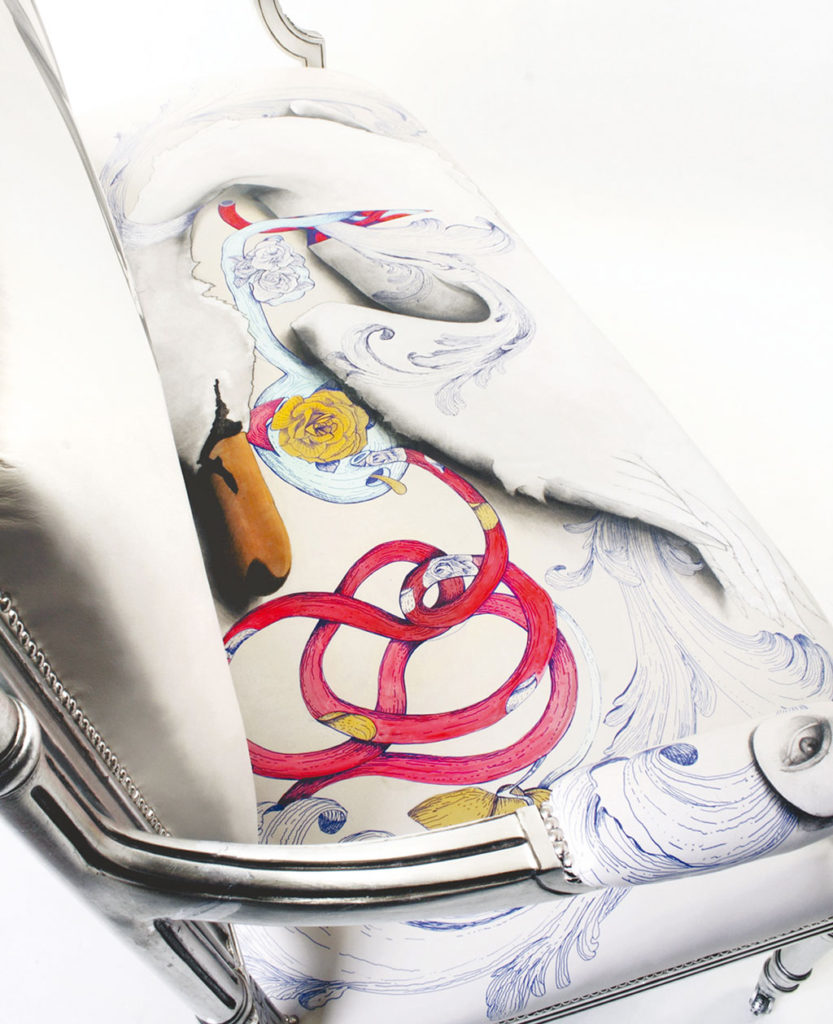 What other factors have influenced your work?
The cyber world has revolutionised not only the world but the arts and its techniques. We move at a pace that is sometimes so fast that we feel lost. The fact that I was born and raised at the time this revolution started to increase in momentum, allows me not only to feel at home with my pad and pencil but to be a multifaceted artist in this ever-changing world.
Don't you think there is a bit of overdose of this cyber world?
Absolutely true. Technology is only meant to enhance what my brain, my eyes and my hands produced. That's why I spend hours, days, even months working with a real pencil on a real sheet of paper, busy drawing. I think I was born with a graphite pencil in my hand. It has been my principal tool and with it I've discovered that I have the skill to be a drawing artist and to succeed at it.
After the shows in Paris what is your next destination?
Italy, a fantasy for any artist.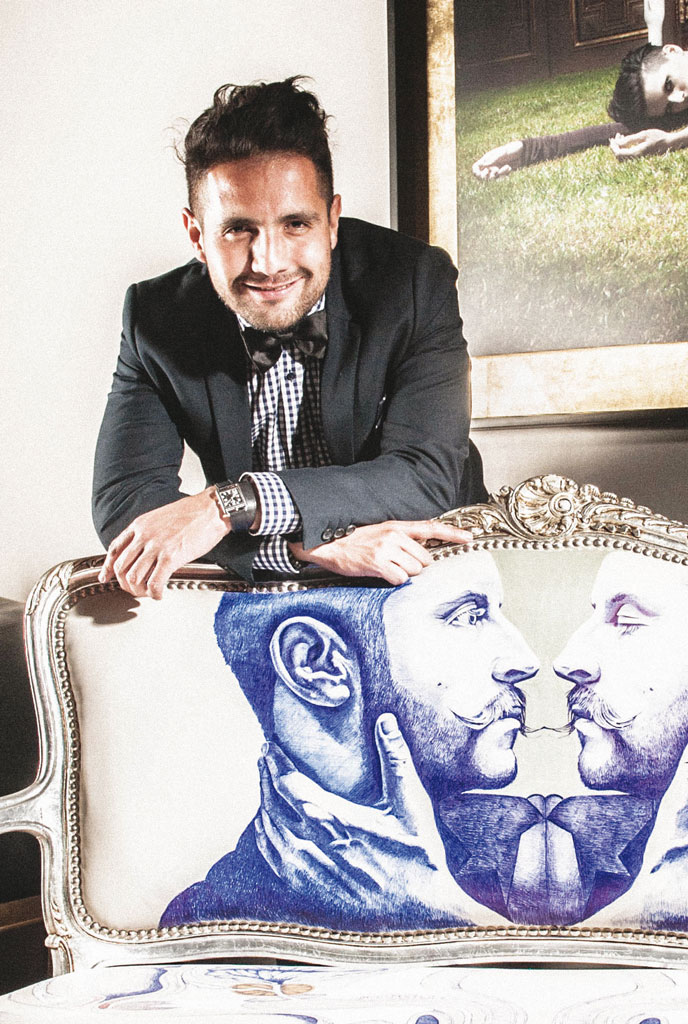 If you had to define your work, what would you say?
I feel like a modest cook, working on a very complex recipe and trying to deliver a very simple dish.
And with that perfect summing up of his art, this exciting and eclectic fount of creative ideas took his leave to forge new paths that will undoubtedly delight and astound.