Stop Exit

Globalisation and technological advances have made our world more interconnected than ever before. This is becoming increasingly more evident on the most personal of levels. International couples – ones where the partners are citizens of different countries – are more common than ever before. When these relationships do not work out – and when there are children involved – the breakup of a family can morph from a private, intimate tragedy into a Kafkaesque nightmare.
I
I knew life would never be the same following my 2010 reporting trip to post-earthquake Haiti. However, what I could not imagine was how the future would challenge me even beyond those difficult years prior to that significant experience. Following days of filming utmost destruction, I returned from Port-au-Prince with a new will to live and with that, a determination to end the relationship with my children's father, a decision which ultimately would keep my children and me prisoners in a foreign country for years to come.
After my ex moved out of the home, I dived into my own quagmire of emotions from relief to worry – but never doubt. Sure, we now had a "broken family" as my two small children would say, but still we were better off: the abuse, the anger and the chaos had stopped. As time went on, though, my ex stopped being much of a dad. His visits with the children became infrequent and he ignored his financial responsibility completely, claiming he had no money.
Having already raised one child on my own, I was not keen to find myself again in those familiar shoes of single motherhood. Yet here I was, once more, raising two children practically alone, only this time I was not at home. I was not surrounded by family, friends, colleagues or a language I understood. I was not in the US of A. I was in Israel.
Initially our decision to relocate from New York city to the Middle East was both professional, (I am a journalist) and personal (my ex-partner is Israeli). With an ailing mother in Tel Aviv, he wanted to be near her, and naturally I agreed, believing the move would be temporary. Five years later we were still in the Holy Land, minus the mother, but plus two children, one diagnosed with PDD-NOS, a form of autism.
Our son received intensive therapy daily and Israel's socialised medical system ensured that treatment costs were kept low, a situation that is nearly unthinkable in the United States. We stayed. However, every year I asked my son's therapists if he could handle a move to the US with all the change that would entail, which is especially difficult for children on the autism spectrum. Every year they asked me if I could wait one more year. I waited, and my son continued at his special needs kindergarten, staying there past six-years old, when other children were entering first grade.
Eventually they said he could attend a regular school and, believing my son could manage a significant change, that that school could be in America. Finally we had the green light to move back to New York. But by then, my ex and I were barely speaking. Due to unpaid debts, the state of Israel had taken away his passport and he threatened me with a Stop Exit – an easily obtainable border order forbidding removal of the children from the country – if I tried to relocate without him. He said he needed one year to clear up his mess.
A year later, he was no closer to being debt-free and I had struggled horribly to provide for the children. My employment options were few and most of the decent paying jobs were reserved for Israeli nationals as the economy was dismal, like everywhere around the world. Rent and food prices in Tel Aviv had sky-rocketed so much there were protests in the streets. We were barely getting by and did so, mostly thanks to Simeon, my new boyfriend, who often gave his last shekel to feed my children. A return to the US made sense. There I could better provide for them. And after all, the ex was still not paying child support and he rarely saw the kids. Thinking the move would be best for the children, I approached the ex requesting he come with me to renew their passports, as required under Israeli law.
Two weeks after our conversation, I received a letter from his lawyer along with a notice that a Stop Exit had been issued; my children were not allowed to leave Israel until they were 18 years old. I am not a litigious person and having never married my children's father, I didn't think I needed to "settle" custody matters through the court system. For me it was simple. I had been the sole caregiver for the children for most of their lives and therefore custody was mine, obviously, granting me freedom to raise them where I thought best. I was wrong. It would be the Israeli court that would decide what was in the best interest of my children.
In the best interest of the child is a phrase I would hear repeatedly in the years to come. I dived into international family law to educate myself for my legal battle ahead and learned that the issue of international custody disputes is significantly on the rise. More international couples exist today than ever before, as a result of global business postings, increased migration, and social media. If these international relationships end, more often than not the partner who hails from a foreign country wants to return with their children to family and the familiar environs of their homeland. Thus a game of cross-border tug-of-war ensues where children become the rope and the best interest of the child gets completely ignored.
Cross-border parental child abductions, where one parent nabs a child without permission and flees the country leaving the other parent behind, are on the rise as well. In fact, international parental child kidnappings have risen dramatically in just under a decade, 88% in the UK according to the Foreign Office and some 45% in U.S., and some European countries like Portugal claim a rise of 50% in just one year. The issue has even reached the U.S. Supreme Court, when in February 2013, the Court ruled in Chafin vs. Chafin whether, after a child is returned pursuit to an order due to an alleged wrongful removal, or kidnapping, any appeal of the return order is moot. Seeing the need to expose this underreported issue that was becoming a global epidemic, I began work on STOP EXIT, the documentary and web initiative. STOP EXIT gave me solace during my custody battle and gives voice to those fighting international custody battles, from parents stuck in a foreign country to those left-behind.
When I first met Marla Theocharides, she had not seen her two children in over a year, not since Interpol accused her of kidnapping and removed them, crying, from her arms. Unfortunately, like many international custody cases, Marla's story is plagued with bad legal advice, national favoritism and parental alienation. Originally from South Bend, Indiana, Marla, her Cypriot husband, their toddler daughter and infant son travelled to Nicosia for an extended vacation. Once in his native country, Marla said her husband became controlling and abusive. After eight months, Marla finally convinced him to let her take the children back with her to the US. Upon her arrival, Marla immediately filed for divorce and requested full custody. Her husband then called the Cypriot authorities claiming Marla had kidnapped the children. Interpol was notified and Marla was wanted for parental child abduction.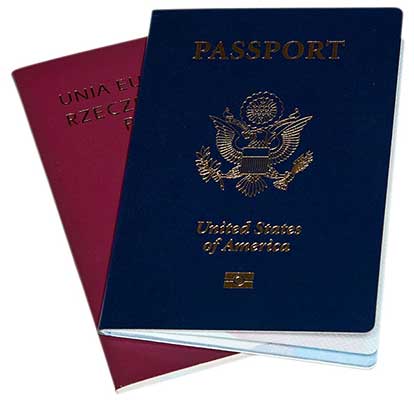 A U.S. Court has since awarded Marla custody and all kidnapping charges have been dropped but Cyprus refuses to return the children, claiming jurisdiction. According to the Hague Convention on the Civil Aspects of International Child Abduction, of which both the US and Cyprus are signatories, since the children had been living in Nicosia prior to Marla taking them back to the US, the children's "habitual residence" is Cyprus and therefore the custody case must be heard by a Cypriot family court. Almost $100,000 and two years of delays later, Marla can no longer bear being away from her children and fears her ex-husband is alienating them from her. Repeatedly, he ignores court- ordered visitation and Skype conversations, seldom allowing the children to speak with her. When Marla is in town, he often takes the children into hiding. With little recourse to the Cypriot authorities, Marla has a new plan, she is moving to Nicosia to be near her children while she continues fighting the legal battle for custody. Marla does not speak Greek, nor does she have a job there, but she is determined to remain in the lives of her children and is willing to do what it takes. "I will get them back," she asserts, "I will get my children back."
According to family law attorney Andrew A. Zashin, of the Ohio- based law firm Zashin & Rich Co., circumstances change and naïve partners usually lose out. "The deal changes when their lives have become centred somewhere else. They thought this was a temporary situation but in fact, what was temporary often becomes permanent," he said. That's exactly what happened to me. Habitual Residence, a key factor in international custody cases, would hurt me in court. My children had spent their entire lives living in Israel apart from a six-month visit to my mother in California. It did not matter we had remained all those years in Israel, first to be with the ailing mother of my ex, and then for the benefit of my PDD son. What mattered to the family court was that my children were habitual residents of Israel. However, I soon discovered that, unlike in the case of Marla, some countries ignored Habitual Residence and the Hague Treaty altogether.
Stephen Watkins is founder of iCHAPEAU, which stands for International Child Harbouring & Abduction Prevention Enforcement Act Under-Law. In 2009, Stephen became a "left-behind parent" when his two young sons were kidnapped by their mother, leaving Stephen behind in Canada. Stephen had sole custody of the boys, who had been living under his care since 2007 after child protection services removed the boys from their mother's home. Fearing a risk of international abduction, the Canadian government had already cancelled the mother's Canadian passport and the Ontario courts had repeatedly requested the children's passports be returned. Then during a weekend visitation, their mother drove the boys across the border into the United States where they boarded a plane to Germany.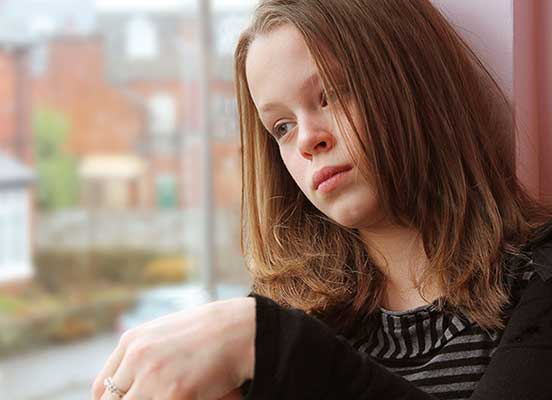 For two and a half years, Stephen searched for his sons before finding them in their mother's native Poland. While Poland is a signatory to the 1980 Hague Convention on Child Abduction, like many nations, the country ignores the treaty and refuses to send the boys back to their habitual residence of Toronto. According to Stephen, the Hague Convention is ineffective and he is aiming to change Canadian legislation with his proposed act. "The iCHAPEAU Act is made up of a whole bunch of ingredients to strengthen the Hague because it currently doesn't work," he said. Stephen would like to see sanctions placed against non-complying countries like Poland and he is hoping Canada will adopt a Prevent Departure or Stop Exit order, which could prevent other children from being taken abroad wrongfully. Stephen especially advocates more cooperation between US and Canadian officials and iCHAPEAU is currently working in partnership with the U.S organisation BACHome, which focuses on the plight of U.S. children kidnapped mainly to Japan. According to the BACHome website, an estimated 10,000 U.S. children have been abducted or retained within Japan. Japan, the only industrial country not to have signed the Hague Convention (the other twenty-five or so non-signatory countries are mostly in Asia or Africa) has returned only one child, to date.
With my children already placed on a Stop Exit order, I did not have the option to take them out of Israel. I had to fight. I reached out to other parents who had endured a custody battle on foreign soil and they all said the same: the odds were against me. Citizen favoritism was the main reason; courts sided with their own citizens before foreign nationals. Money and power came next, especially in countries rife with bribery, where the parent who had friends in the court or the ability to finance the better lawyer usually won the case.
Globally, the starting fee for most family lawyers experienced in international casework is $50,000. The majority of parents I interviewed had spent closer to $100,000 by the time their case was heard, especially where child abduction was an issue. I qualified for free legal aid. It soon became apparent, however, why the aid was free. Four lawyers later, my hopes of receiving excellent pro bono representation were exhausted. Then a friend offered to pay my legal fees and I solicited one of Israel's finest, Judith Meisles, who was confident of a win, despite Habitual Residence.
Two years and nine months have passed since my children were ordered to stay in Israel – thirty-three months of legal strategising, financial uncertainty and emotional anguish. At long last, social worker reports supporting our relocation, police pressure to pay court-ordered child support, and my lawyer's wits forced my children's father to drop the Stop Exit. Freedom is finally ours.
Liane Thompson is an independent reporter and producer of current affairs programmes. Her documentary, STOP EXIT, is currently in production.
www.stopexitthemovie.com or Facebook: STOP-EXIT